Due to evolution's in business, COVID-19 and technology advances occurring almost daily, the digital space is more in demand than ever. Also, the FinTech industry is gaining more and more traction as the years move forward. By 2022, the industry is anticipated to be worth $309.98 billion, thanks to this increased demand in the FinTech industry. Get FinTech App Ideas & Feature Information in this Blog.
The following FinTech app ideas consider the need for digital assistance and the developing needs of customers. Many companies work hard to make learning their digital spaces easy to understand, so that new customers find the application intuitive to navigate.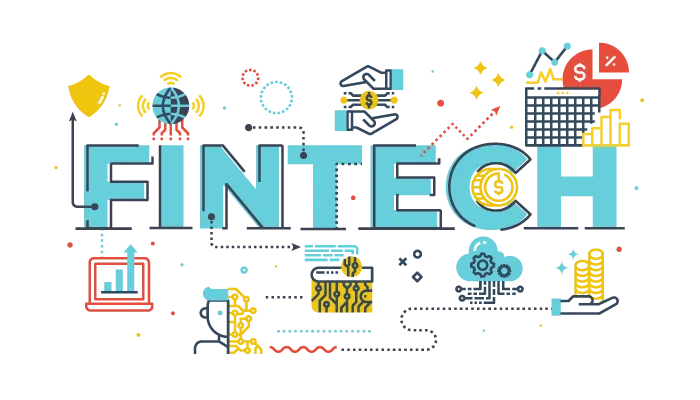 This is especially true where the Fintech company is targeting an audience, who are not conventional users of the digital space. With these useful and great ideas continuing to emerge, there will be innovative options within the digital space, which will conduct in-person tasks for nearly every industry possible. Here are some FinTech app ideas that we will see more of in 2022 and beyond:
Some Facts About FinTech Apps Design
Global mobile payments income has grown from

$550 billion in 2015 to $1390 billion

in 2020.
Meanwhile, the mobile banking app revenue generation in 2022 was reported to be nearly $3.6 billion.
Looking at the country-wise adoption rate of FinTech apps, China tops the list with around an 81.1% adoption rate.
Binance, the world's leading cryptocurrency exchange, has generated $1,200 million annually among all online trading apps.
Innovative FinTech App Ideas 
1. Personalized Insurance Apps 
Many small businesses, startups, and freelancers are turning towards starting an insurance business. As the rise of businesses being created increases, there has been an overall rise in the demand of insurance services. Due to the variety in needs of all these businesses, the need for personalized insurance apps provides a great opportunity for insurance demands to be met in quick turnaround times through technology. Having these types of FinTech apps and FinTech app ideas also helps to gain a quick understanding of insurance terms and conditions. This is useful, as some employees, freelancers, and business owners need further understanding of various insurance issues.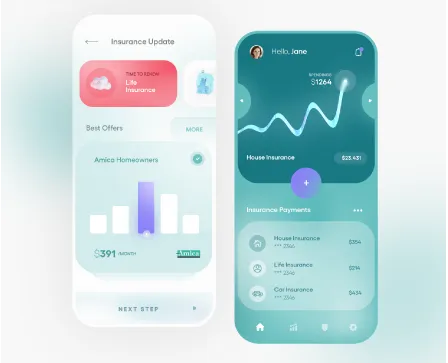 Indeed, insurance has always been a co-running business with banking in the finance sector. They have operated in synchronization with each other in various cases. And now, when finance has turned into FinTech, insurance has also come up with its upgraded solution version, Insurtech.
This subdomain, with the incorporation of the latest technologies like IoT, ML, AI, Blockchain, Open API, and many more, is allowing insurance companies to deliver excellent customer experience (CX) by checking the market trends, analyzing a heap of user data, understanding user emotions and needs, offering customized yet quick policy comparison options, managing risks, and much more. And that too, without relying upon any third-party insurance broker.
This is why the global insurance market, which was valued at USD 1.5 Bn in 2018, is envisioned to flourish with a compound annual growth rate (CAGR) of 43.0% between 2019-2025.
Also, many insurance firms are gaining significant fundings. It is safe to assume that to bring all the technologies and innovations together. As a result, the insurance sector will start deep-diving into insurtech mobile app development guides, hand-holding them towards digitalization.
2. RegTech Apps
RegTech applications are among the best FinTech app ideas for top FinTech startups. These apps help to support individuals and businesses in exploring, finding, and complying with regulations and laws for business.
Additional ways to have this app help business owners would be to monitor new regulations, run compliance checks, identify risks, and translate requirements into concrete steps.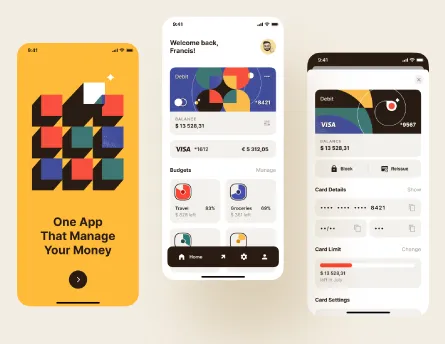 By 2023, this type of app was expected to be worth $63 billion. These mobility solutions help financial companies comply with all the local and global standards.
They enable organizations to automate a major fraction of their processes, including customer identity verification, reports compilation and submissions, transaction monitoring and reporting, and many more. As a result, it increases customer retention rates.
3. Peer-to-Peer Payment Apps
Apps like Venmo, Zelle, Google Pay, and even PayPal assist in making peer-to-peer payments easier for transferring payments immediately and long-distance. Developing new applications like these will help with providing diversifying options for payment systems. Seeing the rise in peer-to-peer payment apps, looking ahead to developing a P2P payment application may be a very profitable venture.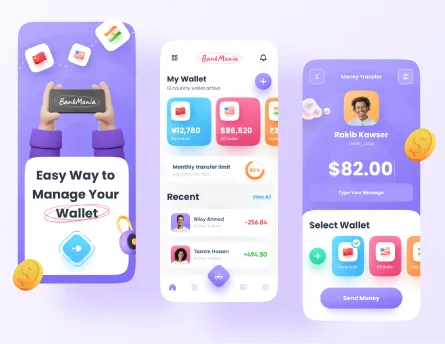 The P2P apps I've mentioned above are cutting down the need for any third-party intermediaries or paying for the paying of commission fee for performing transactions. Also, these FinTech mobility solutions use the latest technologies like NFC (near-field communication) and face and voice biometric technology to streamline the POS (Point of Sale) processing, improve risk management, and deliver an optimal customer experience (CX).

4. Trading and Investing Apps
Putting efforts into FinTech app development for investment and trading is yet another decision to make you enjoy the limelight in the marketplace. Joining the stock market and cryptocurrency boom, by forming trading and investing apps will provide more options for the public to learn about the stock market. Also, artificial intelligence (AI) and data analytics help to gather insights and updates on the stock market in real-time.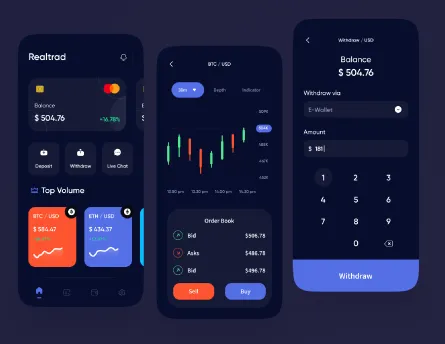 In today's digital era, users show love on platforms that let them get a thorough knowledge of shares, stocks, forex, and funds so that the user can invest in them efficiently.
Users pay more attention to stock trading applications that accumulate investment data from various sources and enable them to calculate the asset valuation and make the right decision. Considering this, if you are keen to invest in stock trading app development, getting a crystal clear idea of the budget requirements is advisable.
This is so you can quickly identify if you should start with an MVP that contains only the must-have FinTech app development services features, or if you should go with a full feature investment app.

5. Digital Wallets
Digital apps help with privacy and theft concerns, with the market being highly sought out by many FinTech app development companies. The Digital Wallet App Sector will be worth $7581.91 billion by 2024. This area can also be joined with Peer-to-peer payment apps due to their digital components.
This is something that is enough to let you know why to select this amongst the various different innovative FinTech app ideas for entrepreneurs to step into the financial market.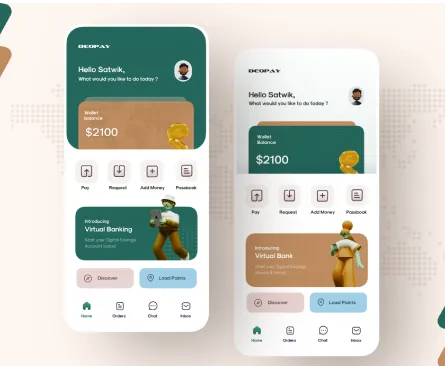 Since ewallets give users an escape from carrying physical wallets or debit/credit cards, their market is also growing significantly. These mobile applications offer users the ability to make payments in a few taps or use biometrics while getting lucrative coupons and offers in return.
6. Digital Banking
Digital Banking is the foremost and most important fintech app idea you can invest in. In the past few years, a dramatic shift has been observed in the way people interact with their banks and relish banking services. Users no longer appreciate the need to visit their local banks or ATMs for money transfers and other purposes.
They rather are enjoying various advantages of digital banking like the ease of making transactions, deposits, blocking cards, investing, opening accounts, adding beneficiaries, and much more with a few taps on their devices.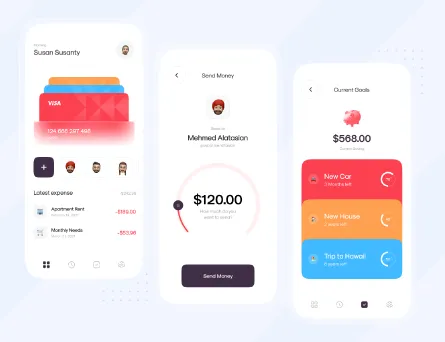 The thought of investing in digital mobile banking app ideas has grown a huge market drive with these facilities. The sector was catering to nearly 9% of the online audience in 2011. But, in just 11 years, it became a part of 89% of the online audience.

7. Personal Finance Management Apps
For diving into this market effortlessly, a personal finance management application is again one of the best financial app ideas to consider. With consumers getting more conscious about their savings and earnings, these mobile applications are gaining traction in the market, making startups and investors look ahead to developing personal finance app ideas.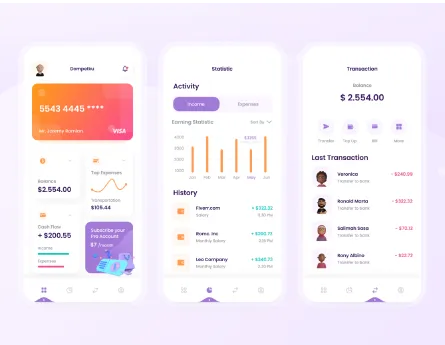 These applications act as a weapon by which app users can categorize their expenses and income, and track them in real-time to understand better how to manage their finances smartly and effectively.
These personal finance app ideas, developed on the rulebook of enhancing personal finance management, also offer an easy connection to all bank and credit card accounts, enabling data to be updated automatically and for payment reminders to be sent. Also, the data is displayed in a visually appealing format, which adds to their convenience.
8. Robo Advising Software
Robo-advising is one of the proven ways of making an innovative financial management app. FinTech is attracting millennials and is also a great area for investing in the financial application development economy.
These machine-learning-driven Softwares serve users with the finest personalized and future-centric financial advice at more inexpensive costs. They are also examining their expenses and investments to help them in increasing their after-tax returns. In addition to this, they are adding comfort to the process with minimal-to-no human intervention.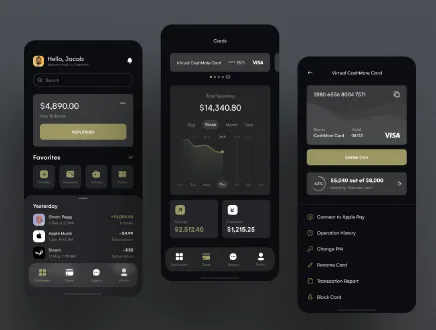 According to a Business Insider Intelligence report, they will be managing about $1 trillion of funds this year and approximately $4.6 trillion by 2022. So, yes, it is a clear indication that one must select this among the ample FinTech App Ideas to rule the market in 2022 and beyond.
9. Loan Lending App
Creating a finance app for Peer-2-Peer lending is also one of the trending FinTech app ideas that are getting popular in the FinTech market. A loan lending app acts as a marketplace where lenders and borrowers can connect and cater to each others' requirements without using the product discovery services of any financial institution.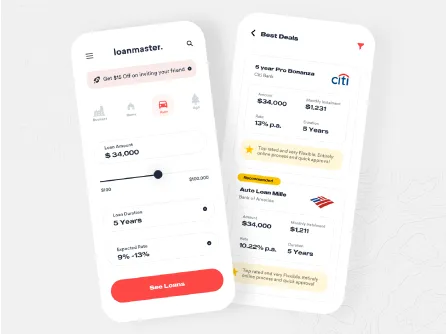 On one side, these mobile applications enable borrowers to set the highest loan rates they can manage. While, on the other hand, they let lenders negotiate with each other to offer funds at the lowest rate. And this way, they get more borrowers or customers.
10. Blockchain Applications
Seeing the increasing impact of blockchain technologies in FinTech, embracing this advanced technology for starting a business or startup is also an undeniably profitable idea. Currently, several FinTech startups in 2021 and establishments like LAToken, Veem, We.trade, Circle, and PayStand are relying upon this innovative and advanced technology to offer a myriad of options to their targeted user base.
Paying for transportation only once they receive a piece of information that the cargo has reached the port,
Performing transactions using cryptocurrencies,
Acting as a (DAO) decentralized autonomous organization, where members work as per the programmatically defined rules that tell who their members can be, what business or activity is approved, and how tokens or funds can be exchanged.
11. Crowdfunding Solutions
Crowdfunding is appearing as one of the most successful FinTech app ideas for startups to go with. These FinTech app solutions are proving to be one of the best alternate funding models for Entrepreneurs.
Also, they are helping them raise funds for their new or existing enterprises through collective efforts from venture capitalists and individual contributors. Nowadays, there are a limited number of crowdfunding platforms such as Kickstarter and Indiegogo, and the concept itself is popular across the UK and USA regions only.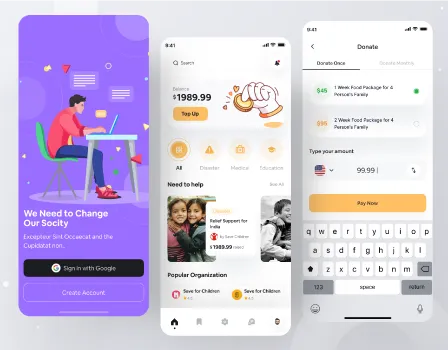 However, it has been observed that these popular digital solutions are gaining traction in the market and are prophesied to have a market of US $28.8 Bn by 2025.
12. Crypto Exchange Platform 
Indeed, developing a crypto exchange platform like Coinbase is among the best finance startup ideas to work on. These crypto wallets enable users to step into the decentralized market by trading cryptocurrencies for other assets like digital currencies or fiat money.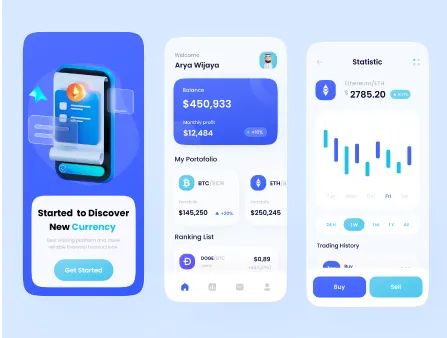 In addition, they are allowing users to exchange one cryptocurrency for another and get crypto tokens in return for fiat money. Also, they can buy/sell their crypto coins, while enjoying perks like more powerful security, faster processing, transparency, lower fees, and many more.
13. Payday Loan App
This financial application can provide app users with a specific sum as a loan in their time of crisis. This crisis may be due to bill payments, hospital expenses, EMIs (equated monthly installments), or other reasons. Mobile app users need to add data about their work and connect to the bank account.
Also, this application will deduct the cash once the users get the paycheck. Here is a portion of the proposed features to include in the Payday loan application:
Transparent fees or charges
Alerts and notifications of future payments
Safe, robust, and secure protection of bank details
Take a particular sum as a loan with just a few clicks
Let's Discuss The Cost To Create A FinTech App For Startups
Digital transformation in the financial landscape has been happening rapidly for the past few years. In addition to new market entrants, the existing players are investing in technology solutions to gain/retain customers. With all this technology adoption happening, it is crucial for financial institutions to know how much it costs to build a FinTech app.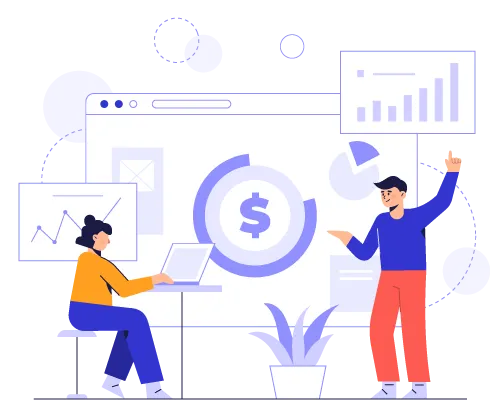 Before moving forward with the FinTech market trend and the factors that affect the cost of FinTech app development, let's understand how much it costs to build different types of FinTech apps like e-wallets, investment apps, and banking apps.
Cost to Build a FinTech App
1. A basic e-wallet app will cost around 25,000 to $50,000, whereas a wallet with advanced features such as third-party service and bill payment integration will cost $75,000 to $100,000.
2. A mobile stock trading app will cost $60,000 to $90,000.
3. A banking mobile app will cost around $90,000.
4. An Expense manager app will cost between $35,000 to $45,000.
To give you an idea, all other FinTech apps will cost between $20,000 to $100,000. However, the figures that I gave you are ballpark estimates. The cost to FinTech app development depends on various factors including the features you want to incorporate, the platforms you want to build for, the development team's location, and the third-party services that you want to integrate.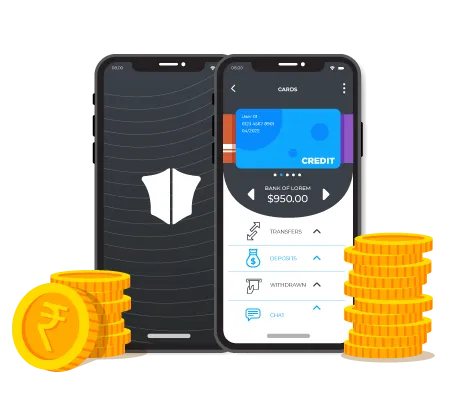 Among all the factors that affect the cost of FinTech app development, features and functionalities are the most important. So, let me take you through the must-have features that every FinTech app should have.
Must-Have Features for FinTech Apps
First of all, not every mobile app feature is necessary for your FinTech app. Different types of FinTech apps require different sets of features and functionalities. Here, I'm mentioning the features every FinTech app should incorporate.
1. Seamless Onboarding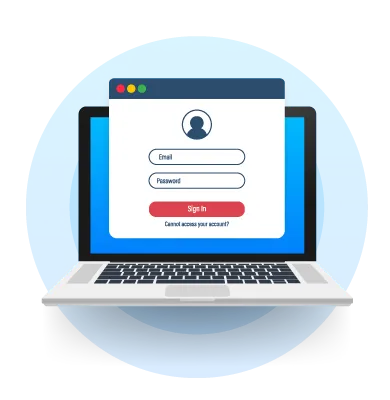 The user registration and log-in should be straightforward and simple. FinTech apps are supposed to be compliant to the strict industry norms. Regulations like KYC (Know Your Customer) and AML (Anti-Money Laundering) have made it difficult for FinTech application development companies to design user-friendly UX.
Currently, the best way to optimize customer onboarding is to get most of their data from social accounts, and ask the customers to verify their identity when they opt to use your FinTech services.
2. Push Notifications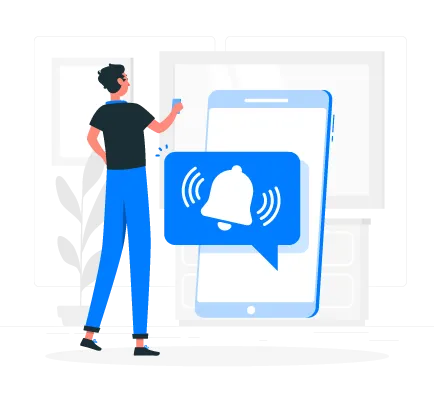 Of Course, push notifications are a must for every mobile app and the FinTech apps are no exception. FinTech apps make use of three types of push notifications.
First is the Transactional Notifications that notify users about their financial transactions and account updates.
Second, on the list is the Application-based Notifications that notify users about document submission or password changes.
Third, on the list is Promotional Notifications that FinTechs use to grab the user's attention for discounts and offers.
3. Two-Factor Authentication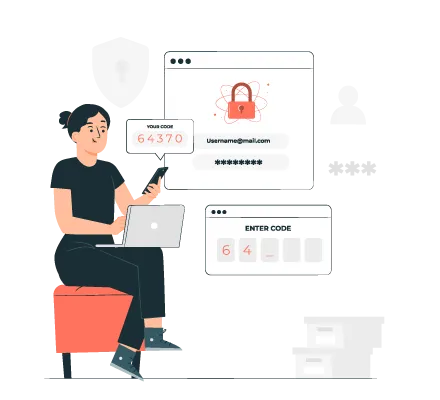 I know we've talked about security a lot. But when it comes to banking and financial services, security should be the foremost priority. The solution to security challenges in Banking and FinTech isn't to make it cumbersome for the users to log in.
This will only lead to app abandonment from users. Two-factor authentication is the perfect and proven solution for app security, without making the log-in a hassle. You can make use of biometric authentication in 2022 as most of the mobile phones in 2021 have fingerprint scanners.
Guide To Hire A FinTech App Development Company 
Now, the question here isn't "Whether you should outsource your FinTech development or do it in-house". It is evident that outsourcing FinTech app development helps FinTech companies drive faster ROI.
The real question is "To whom you should outsource?" Here, I'm mentioning the factors that help you choose the right development partner for your FinTech project.
1. Technical Competence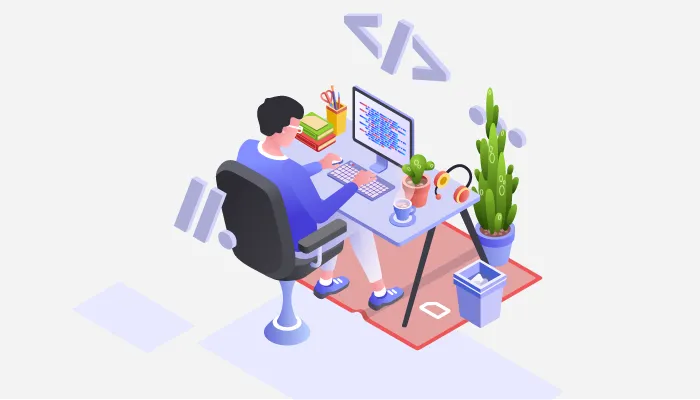 Technical competence is one of the key reasons why banking and financial companies opt for outsourcing FinTech development.
It is ineffective for banking and financial companies to hire and manage technical resources in-house. Furthermore, outsourcing enables them to gain access to technology without the trouble of managing software development. For FinTech development, make sure that the app development company you hire has expertise in the needed technologies.
2. Domain Expertise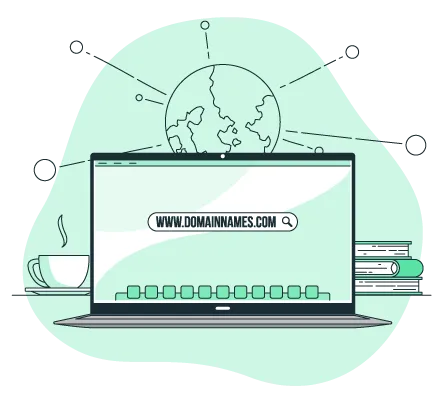 FinTechs have to deal with several industry regulations and have to build robust and secure apps that are compliant to those standards. Hence, during your hunt for the right development partner, you should make sure that they have expertise in the FinTech domain.
3. Preferred Development Methodologies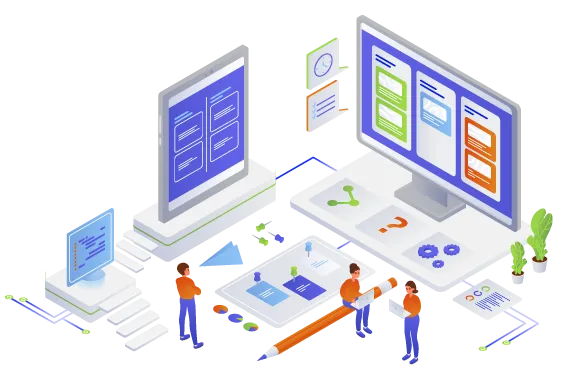 Some FinTech development companies are good with clear requirements, while others can handle projects that don't have detailed requirements. If you're still unsure about the features that you want to incorporate, the technologies you want to implement, and if you think that your requirements can change over time, go with the company that is proficient in Agile software development. Projects that have clear requirements can be developed with Waterfall development methodology.
Conclusion
I know you will also agree with the fact that the FinTech market is augmenting at a tremendous rate. Numerous FinTech app business ideas are entering the market. However, not all startups are enjoying the same set of opportunities and benefits of developing financial apps. The requirement to deliver the finest combination of creativity, trust, innovativeness, expertise, technology, and many more makes the journey tougher than expected.
Also, now you know how much it costs to develop a FinTech app and find the right technology partner for your FinTech project, It is time to get it rolling.  In this digital era, it has been noticed that many companies that offer FinTech application development services will recommend you to include too many features into your app that do not even provide value to your users.
However, before launching an app in the market, the best practice is to test your FinTech app idea by launching a (Minimum Viable Product) MVP and getting user feedback. Based on the feedback, you can improve your app structure and design and launch a fully functional app.
By following the steps mentioned above, you can minimize all the hassles that come your way and be on the list of Top Fintech Startups in 2022 in no time. So, keep applying them so you can rise to be a market leader.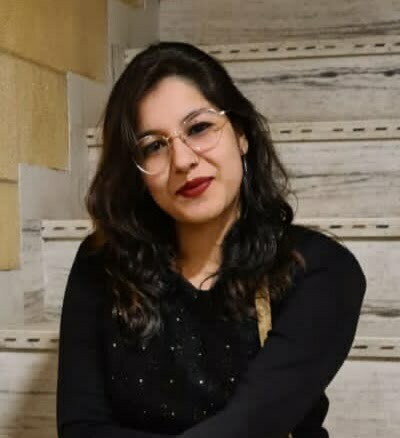 Divya is an outstanding writer at Nimble AppGenie. She is very innovative with her creative ideas. She is very passionate with technology implementation in several industry verticals and always keen to learn new opportunities that brings business efficiency and profitability. Whereas, Nimble AppGenie is an expert in developing solutions for Healthcare, FinTech, and EdTech. Nimble AppGenie is helping small-large scale enterprises by providing innovative solutions that excel in the market.