The increasing use of mobile and internet is fueling the growth of mobile payment technology. Mobile payment transactions are expected to cross 3.5 trillion euros by 2023. Irrespective of their size, almost all businesses around the globe have started accepting mobile payments. For the commercial transactions, the increasing usage of Mobile Payment Technology have not only changed the way we purchase but also where we purchase.
What are Mobile Payments
Mobile payments are normally associated with digital wallets or e-wallets. The real meaning of mobile payment is quite similar to this. Mobile payment is a broad umbrella term which includes payments or transfer of funds via mobile devices using digital wallet applications, banking mobile apps, and online payments. Whereas, e-wallets are smartphone applications that can store and manage virtual money and can also facilitate payments for the online/offline services via wallet money as well as banks accounts and cards. Nowadays, e-wallets also provide the users with services like travel tickets booking, movie tickets, mobile recharges, etc.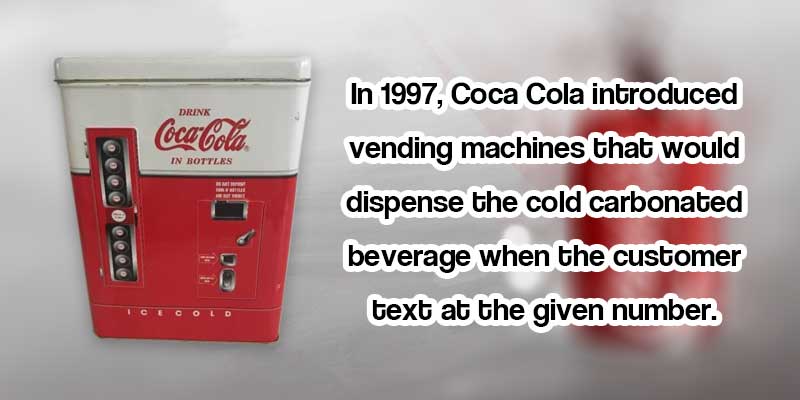 E-Wallets and mobile banking apps have empowered smartphones to facilitate payments for all the scenarios. The users can pay online as well as can also interact with Point of Sale (POS) machines via QR codes and NFC. The mobile payment technology has reduced the dependency on direct payments via debit and credit cards. The customers can store the debit and credit cards within the mobile payment applications, eliminating the need to carry physical cards every time they shop.
How does Mobile Payments work?
The mobile payments can be done online as well as at a brick and mortar store. The purpose behind making an online payment can be purchasing goods or services or it can be sending money to someone. For online payments, the user can send money using a digital wallet, banking app, or USSD payments.
To facilitate payments at brick and mortar stores, the digital wallet applications use NFC or QR code technology, which facilitate the users to make contact less payments. The NFC (Near Field Communication) enables the transmission of data between the user's phone and the payment terminal via radio waves. However, the communication can only happen within a range of 2 inches, making it a secure option for contact less payments. Most of the mid-high range smartphones have NFC chips inside. This has helped NFC to become a trending payment option.
On the other hand, QR code-based payments are facilitated by scanning the QR codes via smartphone camera. The mobile payments app is equipped with camera features that can read the QR code. 
Type of Mobile Payments
Depending on their usage and methods, mobile payments are categorized into various types. Here are some of the trending ones:
1. Digital Wallets
Digital wallets can be accessed through mobile phone, tablets, or computers. These mobile payment technologies are used to make online payments. Digital wallets store the user's bank account and credit card information within the application and allow users to make payments from those cards and accounts.
2. Mobile Wallets
Mobile wallets operate in the same manner as Digital wallets but the app is exclusively for smartphones. These wallets can facilitate the payments for online as well as in-store purchases. Mobile wallets give the customers a sense of control over their checkout process as they are the one who initiates the transactions and mode of payment.
Mobile wallets are of three types – Open e-wallets, semi-closed e-wallets, and closed e-wallets. Click following to read more about the type of e-wallets.
3. USSD based Payments
The USSD based payment method has gained its popularity in the developing countries, especially in Africa where only 39.3% of the population use the internet. USSD stands for Unstructured Supplementary Service Data which is a protocol used by GSM networks to establish communication with the service provider.
The primary reason behind the popularity of USSD payments in developing countries is that it can be accessed from any type of cellular phone. Usually, the users would type a specific USSD code which begins with an asterisk (*) and ends with a hash (#). 
While this payment method can be accessed from any sort of mobile phone, it truly has the potential to bank the unbanked. Vodafone's M-Pesa is the best example of USSD-based mobile payments.

4. Direct Carrier Billing
With this payment method, the users can pay for utilities by charging it to their mobile phone bills. The users don't require smartphones to make payments via direct carrier billing, and it can be done via feature phones as well. It is a feasible payment option for those customers who neither possess smartphones nor have a bank account, making this option highly democratic in terms of financial inclusion. The customers using the direct carrier billing payment method would only need a subscription to a prepaid smartphone. 
In 2019, the market size of direct carrier billing stood at $29.8 billion. It is expected to rise to $70 billion by 2027, with a CAGR (Compound Annual Growth Rate) of 11.5% during this period. 
Benefits for Merchants
Even if you have a small business and still don't accept mobile payments, you should consider accepting it now. The reason is that in the UK almost half of the adults use mobile payments. Moreover, 53% of the millennials want to self-manage their loyalty rewards points, which indicates that people are more likely to pay via mobile payment technologies whenever possible. The following are the benefits of mobile payments for merchants:
1. Improved Customer Experience
Customers love choices and when you provide them with options to pay, they can enjoy hassle-free checkout experience. In fact, 80% of the UK retailers believe that having the option of mobile payments improved their customer retention. 
Paying via mobile devices reduces the checkout time, leaving you with time to interact with more customers. Having a variety of payment options also provides convenience to the customers while shopping online. They can pay however they want.
2. Increased Consumer Spending
Similar to the behavior while using a credit card, mobile payment users spend more money than cash carriers. In the UK and USA, the mobile payment users spend twice the money as compared to the cash payers. 
User convenience is one of the crucial factors of the recent uptake in mobile payments. Industry specialists also believe that in the coming periods of time, mobile wallets will phase out credit cards.
3. Loyalty Programs
Mobile wallets and mobile money payments solutions are a great way to interact with your customers. After your customer has left the storefront or website, the only option you have is to send them promotional offers. Well, nobody wants to be sold and this is the reason many customers don't open the promotional messages. Some people don't even provide you with their contact information. Having a loyalty programs will infuse customer interest in your sales promotions.

Many mobile payment technologies allow businesses to personalize loyalty programs for their customers. Retaining the existing customers with a fraction of the advertising cost will be great for the profitability of your business. The loyalty programs will also create amazing customer engagement opportunities for you.
Benefits for Users
1. Convenience
Carrying physical cards and cash is risky and inconvenient. As the smartphones are becoming all-in-one devices and almost everybody carries them along, mobile payments and financial technologies will naturally progress to ease the customer shopping experience. This will allow your customers to never run out of cash and they will never be required to carry a physical wallet. 
2. Faster Payments
To pay via mobile payment solutions, customers just have to scan the QR code or insert their mobile number and they are done. Unlike the physical debit/credit cards, customers can keep their phone away during the transaction process. In fact, the customer doesn't have to touch anything at the sales counter while making the payment, which is very crucial in the current pandemic situation. 
3. Budgeting
Gone are the days when budgeting expenses used to be done manually. Mobile payments solutions offer the users with a transaction history feature, which allows them to access all the transactions that they have done in the past. 
E-Wallets helping the UN-banked
Mobile payments can go beyond digitizing payments, they can bank the UN-banked as well. Not all humans have access to the internet or smartphones. Many individuals don't even have a bank account. For them, mobile payments are the first step into the cashless world.
Back in 2007 in Kenya, a mobile payment system was introduced by telecom Safari com and Vodafone. The system, called M-Pesa, was a sim-card based mobile money transfer service intended for micro-lending.
This payment system turned feature phones into a virtual bank account. The users can add money into their account by visiting a Kiosk and exchanging cash to account balance. Moreover, the users can make and accept peer-to-peer payments. When M-Pesa was launched, 54% of the population had a cell phone and only 14% of the population had bank accounts.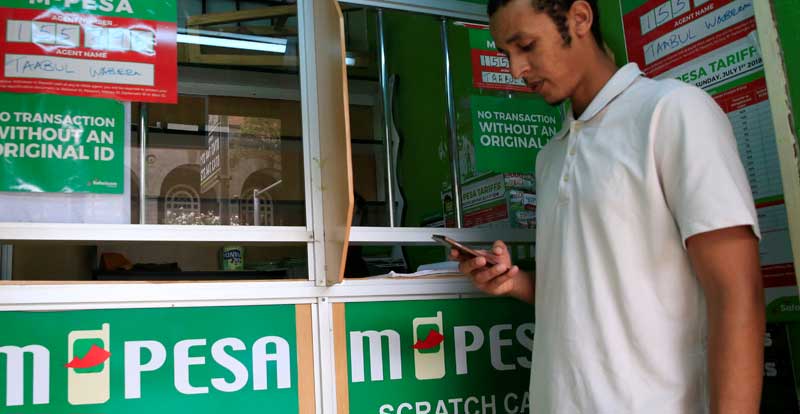 Fast-forwarding to a decade later, 93% of the Kenyan population has access to mobile payments and more than 45% of the population uses M-Pesa. Not only this, 48.6% of Kenya's GDP is processed over M-Pesa.
By penetrating the unbanked deeply, the USSD-based mobile payment service providers will bring financial inclusion in regions like Africa. In 2018, researchers estimated that nearly 31% of the world population do not have a bank accounts. Mckinsey surveyed that the African continent has only 5 branches per 100,000 people. Whereas, North America has 32 branches. Hopefully, in the near future, the mobile payment solutions will transform fintechs and banks to bank the unbanked. 
The future of Mobile Payments
Modern mobile phones are equipped with NFC, fingerprint scanner, retina scan and many other technologies used for mobile payments. Every year, the number of mobile wallet users are growing. Governments across the world are pushing economies to go cashless to bring transparency and economic growth.
Gen Z needs a cashless society
Generation Z are those who were born between 1995-2012. This generation is tech-savvy and their attitude towards technology is very different from other generations. They've grown up with smartphones and touchscreen devices, thus they are mobile. 
Gen Z has more potential to take risks and are comfortable using digital payment methods to budget their spending and use banking services on the go. The Gen Z value service availability and convenience and prefer those who can provide services on their mobile phones.