Whether you are a Fleet Management Software or a director at a large logistics company, you might already know the challenges that transportation and logistics companies face whilst moving shipments. 
Identify your Pain Points
You have almost certainly found this article because you are looking for a fleet management software solution for your company. You might be searching for the top 10 fleet management solutions or such, but let me tell you the truth, not every fleet management software solution is the right fit for you. Keep reading to find out 'why'.
Why do companies need Fleet Management Software?
Spoiler: Fleet/freight management software solutions aren't just for organizations with larger fleets. These solutions can be implemented for all sorts of transportation and logistics operations, including a small fleet of six vehicles or an enterprise with thousands of trucks/cars.
Irrespective of the business size, the benefits of fleet management software are the same. Here are some of them:
Improved vehicle uptime with proactively scheduling maintenance
Regular maintenance and speed control resulting in fewer maintenance costs
Reduction in fuel consumption triggered by route optimization
Improved vehicle and driver safety
Assess the gaps in your fleet process and identify the challenges you face
It is true that the pain points will not be the same for a small fleet and a large fleet of vehicles. But it doesn't mean that the small fleets don't have gaps in their transportation process, although they might have less pain points than the large fleets. The loopholes really start showing up as the size of the fleet grows. 
Before searching for a fleet management solution, it is crucial to understand the inefficiencies and problems with the current fleet management process and how the solution can help to mitigate them. Fleet managers often encounter the following problems:
Transport regulation compliance such as overloaded trucks, speed limits, driver working hours, etc.

Unnecessary fuel consumption

Unpredictable downtime

Unknown shipment location

Delivery delays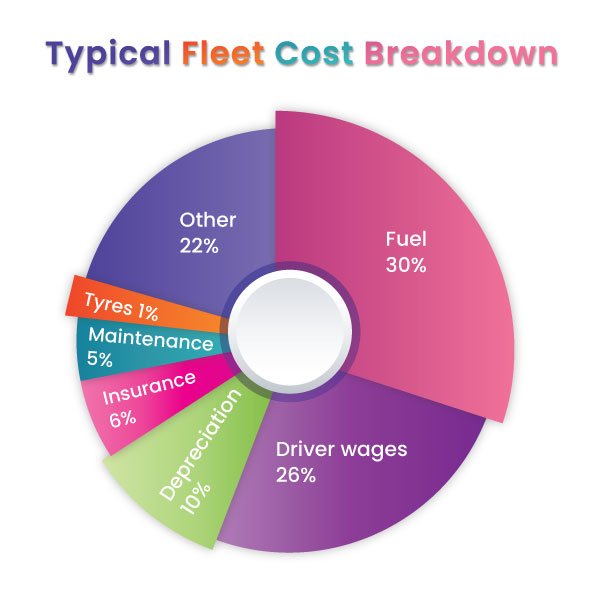 The data shown is based on the cost breakdown of many transportation and logistics businesses types. However, the costs might not be the same for your business. This is where the fleet management solution can help. It will allow fleet managers to track, and maintain all vehicle and driver data. The following are some gaps in fleet operations that a fleet management software can help mitigate:
Utilization of vehicles and drivers

Help reduce fuel consumption

Provide evidence for insurance claims

Help you being compliant with law and regulations

Eliminates unexpected downtimes

Bring transparency to your fleet operations
Look for the available options 
You will find hundreds of fleet or freight management software solutions in the market, but as stated before, not every one of them can solve the specific problem within your fleet operation. You would not want to go with the solutions that incorporate high-end features and come with a high price tag, but do not solve your specific problems. Getting the return on investment (ROI) with such software solutions is nearly impossible.
The perfect fleet management solution will allow you to pick the features you want in your solution. Yet, it is hard to find such a solution and therefore most of the transportation and logistics services prefer custom fleet management software development.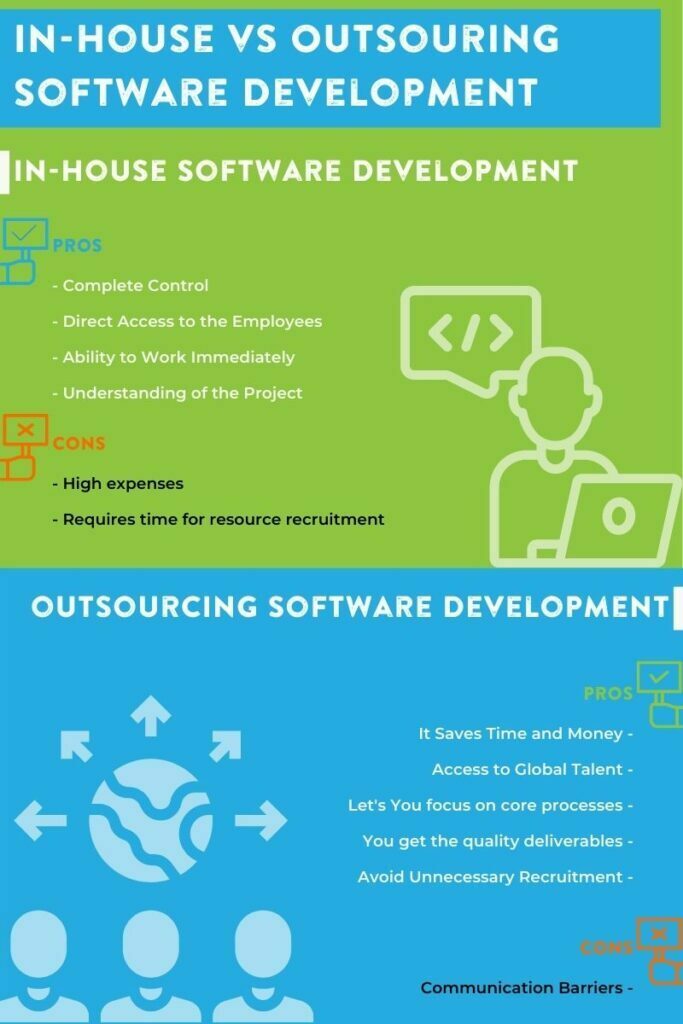 To get a fleet management solution custom developed for your fleet operations, you would need to recognize the features you really need to eliminate your pain points. Here is a list of features that are must for your fleet management software:
1. GPS Vehicle Tracking
GPS vehicle tracking is one of the most important features of a freight management software. This feature allows fleet managers to know the geolocation of their fleet in real-time. 
To add this feature in your fleet management system, the fleet management solution provider would need to integrate GPS sensors in your trucks. Installing these sensors will pave the way for many other features such as driving behavior analysis, fuel consumption, and immediate route planning.
Having a bird eye view over the fleet operations is a virtue. Location tracking also allows you to serve your customer better by informing them of the exact goods arrival time.
2. Driving Behavior Analysis
Almost every fleet management software requires real-time driving behavior monitoring and analysis features, unless the owner itself is driving the delivery vehicles. This feature allows fleet managers to track vehicle acceleration, harsh braking, over-speeding, unnecessary halts, etc. When drivers drive economically, you'll realize a decrease in downtimes and smaller fuel and maintenance costs.
3. Real-Time Alerts
It is difficult to keep a watch on the entire fleet operations at a time. Therefore the real-time alert system will empower you to know about operational anomalies and status. The type of alerts you can get are as follows:
Delivery alerts

Theft and damage alerts

Fuel level alerts

Over-speeding alerts

Overweight alerts

Crash alerts
This feature comes very handy when the alerts are configurable and can be personalized as per your needs. For example, the fleet managers can choose to receive alerts for over-speeding and choose not to receive alerts for goods deliveries. 
4. Route Planning and Monitoring
The fleet management software solution should be able to plan and monitor the delivery routes. The best fleet management solutions also utilize the traffic data and weather conditions to optimize the delivery routes.
Planning the delivery route before the journey takes place is beneficial in many ways. It reduces the fuel consumption and the delivery time. Therefore your customers can enjoy faster deliveries.
5. Driver Identification
For the large fleets, it becomes very important to ensure that the right driver is behind the wheel. The shipments are always expensive and you cannot afford to lose them. The fleet management system can link the assigned driver to vehicle activity using the driver ID, so you would know who is driving each particular vehicle.
6. Service and Maintenance Prediction
Delivery vehicles are the backbone of any transportation and logistics service provider. Unexpected downtimes are one of the biggest problems that shippers face. To help shippers jump pass this hurdle, fleet management systems should be equipped with algorithms that can predict the vehicle maintenance schedule.
Over time, the maintenance data is recorded in the system, allowing the stakeholders to extract this valuable data anytime they need to. The feature can also be advanced to give you insurance policy and warranty reminders.
Some Frequently Asked Questions About Fleet Management Solutions
1.

We're a small fleet operator – do we really need a fleet management software?
Managing and monitoring the operations of a small fleet of trucks or cars is a small part of the transportation business owner's job. Hiring dedicated resources for this job will unnecessarily increase the operational expenses. Apart from tracking the delivery vehicles, the fleet management software will help you manage your drivers i.e. keeping account of their working hours and leaves. This will allow you to easily keep up with regulatory compliance and obligations. 
The outdated methods of fleet management using a pen and paper or spreadsheets will only add burden to your brain. It is very hard to analyze and get meaning out of this data manually. For example, it will be difficult for you to calculate a particular vehicle's total cost of ownership. Planning the vehicle maintenance will be cumbersome for you when you don't have plenty of time.
The fleet management system will automatically collect and analyze your fleet data without you having to put a significant amount of time in it. Automating this process will leave you with plenty of time to focus on other responsibilities. 
Being a small fleet operator, you might be worried about not getting ROI for the investment you make in the fleet management software solution. But at the same time, you want to reduce your unnecessary expenditure. So for a solution to this problem, we suggest you go small with your digital transformation. You can get your fleet management app custom-built with less features and see if it drives ROI. If it does, expand; if it doesn't, analyse why and upgrade.
2. Can I manage my fleet via mobile phones?
A ROI-driven fleet management solution provides the fleet managers with convenience in operating the fleet. The fleet managers can access the real-time fleet information on the go. It is not always possible for the fleet managers to be at their desk and have access to the desktop system, therefore it is crucial for the fleet management tool to work on mobile phones as well.
The fleet management software solutions are often both web and mobile-based and are built on PWA (progressive web application) technologies which help developers to keep the development cost low.
3. Can the fleet management solution be upgraded to a logistics management solution?
Yes, it can be upgraded, but only if you get it custom built from a fleet management software solution provider. The additional features a logistics manage solution consists are:
1. Inventory Tracking
Since the logistics operations includes movement of various types of goods, the inventory tracking feature enables safe and efficient deliveries. Logistics management solutions track the shipments from origin to destination, including warehouses and cargo ships.
2. Finance Integration
Logistics operations include the ordering, holding, and shipping of goods, which makes the entire complex hard to manage. The complexity becomes even worse when the financials become cumbersome. The logistics management software can include the key financial aspects such as the general ledger, account payables and receivables.
3. Demand Forecasting
While the logistics companies deal with demand and supplies, forecasting the demand and keeping the supplies accordingly is crucial. The logistics management software can help you with demand and price forecasting so that you can streamline your supply chain.
4. Bill of Lading Creation
For international shipping operations, the logistics management software can generate the bill of lading (a key document in international shipping operations), making it easier for the BoL to facilitate seamless transaction of goods.