Fintech Apps are growing quite popular.
Back the year 2018, the global fintech revenue was 93,511,560,000 United States dollars. And the same report predicts, that it will cross the $190 billion market by the year 2024.
Moreover, the user base has been increasing rapidly over the year. The primary reason behind this is it that all the major financial institutions like banks, credit card companies, and so on have adopted fintech.
And following this trend, there were several start-ups and new fintech platforms. This has further inspired more people to enter the industry.
Now, if you are one of these people who wants to learn more about Fintech app development or just want to explore some of the best fintech apps, this blog is for you.
This will take you through the fintech app development process as well as 20 top fintech platforms in the United States of America.
So, without wasting any more time, let's get right into it:
What is Fintech App?
The first thing anyone asks when they hear about fintech is what is a fintech app. And we shall be answering this here.
So, the word "FinTech" itself is an abbreviation of the term FINancial TECHnology. As such, this is an umbrella term that refers to every technology that concerns the finance industry. This includes network technology, digitalization, as well as innovative electronic payment systems, payment processing, and financial services.
Moreover, there are newer and more revolutionary fintech app development technologies coming up every other day. Fintech has completely changed the financial industry in recent years as they are much faster, cheaper, and far more effective in many ways when compared to traditional methods.
Now that you know what fintech apps are, we shall be looking at some top fintech app development trends in the section below:

Fintech App Development Trends in 2022
Fintech is a boiling industry with billion in revenue generations and millions of users in USA and across the globe. So, naturally, there are several trends in the industry.
Learning about these trends can help you answer the question, Which of the latest fintech innovations will drive your app?
Therefore, with this being said, let's see what some fintech app development trends are:
Blockchain – Cryptocurrency App Development
Blockchain has been a revolutionary technology that has pushed privacy and security standards to a new height.
This has also been the driving force behind cryptocurrency app development solutions. This is a major area of fintech app development. And the recent success has resulted in it becoming a market trend.
Therefore, this is something that you should consider.
Ai and ML have been one of the megatrends that caused Industry 4.0, the fourth industrial revolution.
Moving on, machine learning solutions development has pushed Fintech app development to new lengths as it enables them to become "Smart".
So, if you are planning to develop a Fintech app or software that can help your business grow to make sure you consider the integration AI and ML Technologies.
Digital Banking – Mobile Banking App Development
Digital banking or FIntech banking apps has been the single largest innovation in the field of the financial industry.
You see, traditionally people had to visit the local bank branch for everything including getting statements, changing account details, and so on.
However, with mobile banking app development these financial institutions have developed their own solutions making everything much easier.
So, now you can do everything from your mobile phone, even open a bank account without ever visiting a branch physically.
eWallet app development is one of the biggest trends in recent times. EWallet apps like PayPal have really dominated the market and developed billions in revenue.
The growth is so well that it is expected by the year 2026; the mobile wallet market will reach $80 Billion mark.
This makes eWallet one of the largest niche of Fintech industry, thus earning your consideration.
Now that we are done with Fintech App Development Trends, let's look at the mobile app development process required to make top fintech apps.
Fintech Mobile App Development Process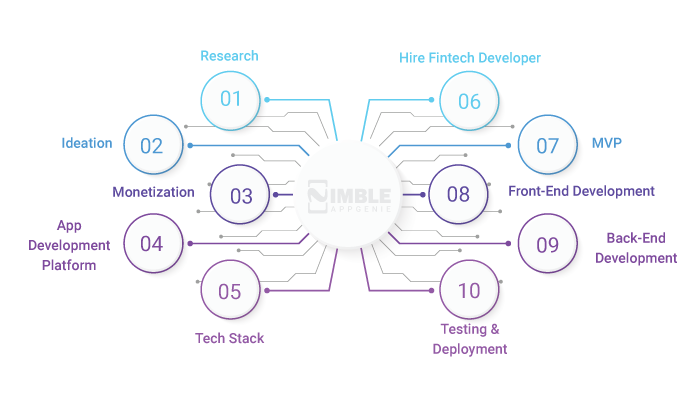 Fintech Mobile App development isn't rocket science. And once you understand the various processes involved in it, all of this becomes easy.
For that reason, we shall be discussing entire development process in this section of the blog. So, let's get right it:
Research
The first thing you need to do is conduct research.
The data and information collected in this step becomes the base for further steps.
Ideation
With the information collected during research, you can use some creativity to come up with an idea.
This is one of the most important processes because top fintech apps is developed on this foundation.
Monetization
You can use several monetization strategies to allow the platform to generate revenue.
App development Platform
Since we are talking about app development, we have to choose an app development platform.
Therefore, you can choose between iOS and android app development services. Once you are done with it we can move to the next step.  
You can also choose to build a fintech app with NodeJS and hire NodeJS developers.
Tech Stack
Tech stack refers to the technologies that are used to develop a fintech app.
Once you have finalized it, we can move to the actual development part.
Hire Fintech Developer
It's time to hire dedicated developers for fintech app development. There are some things that you need to keep in mind. These are, as mentioned below:
Communication
Their Location
Portfolio
Expertise
Experience
MVP
MVP refers to a minimum viable product that is a sort of prototype. When this is approved by the client, we can move to the next step.
Front-End Development
Front-end development deals with creating UI/UX design and other interactive components.
For that reason, it is one of the most crucial steps as the design of the application can really affect the app's user appeal.
Back-End Development
Back-end development is the process during which the developer will be writing your source code.
It is advised that you maintain good communication during this process with the development company.
Testing & Deployment
With all the work done, it's time to test and deploy the fintech application.
The deployment process depends on whether you choose to hire a native developer or hire react native developers for cross-platform development.
In conclusion, this is the process to make top fintech apps. Now, let's look at few examples of the same below.
Top 20 Fintech Apps in 2022 That You Should Try
Now that you know what a fintech app is, market trends and how to develop one, let's look at some market leading fintech examples.
Learning about other great fintech apps will help you improve your own fintech solution, taking inspiration from the best.
Therefore, with this being said, let's see the top 20 Fintech Mobile Apps in United States of America. These are, as mentioned below:
1) Acorns – Investment Mobile App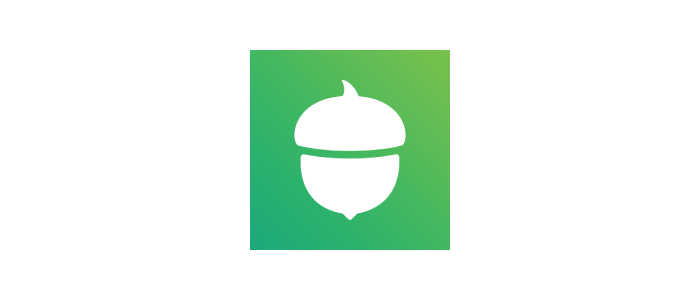 The first pick on your list is the acorns.
This is a financial wellness application that helps users get the most out of investment money. They offer video tutorials, help videos, as well as financial advisory blogs.
In addition to this, as one of the top fintech apps, it allows the customer to deposit or withdraw funds as they like. And this has also been part of forbes fintech 50 2022 list.
So, in simple words, it doesn't only allow you to invest but also helps you do it better.  Therefore, if you are new to the world of investment, this app is for you.
2) Addepar – Investment Mobile App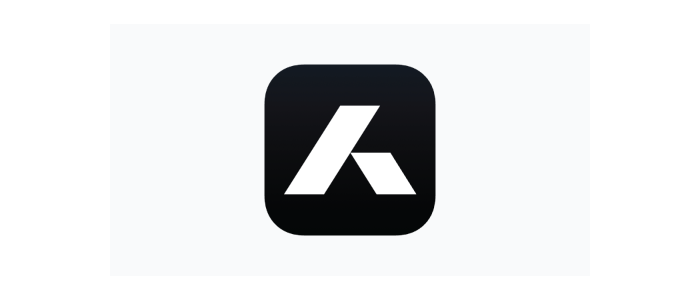 Addepar is a rather different platform as it is not your typical one of top fintech apps. What it does is, it gives you a report of your financial performance.
So, it goes without saying that it is a market-leading example of what you can get out of mobile app development services.
Today, this platform is used across the world by individuals, private banks, and wealth advisors.
Addepar manages information and database from all of the investment worlds giving you much valuable insight into the same.
3) Atom Bank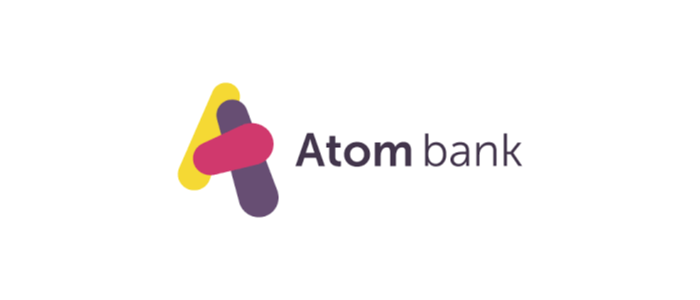 Atom Bank is not a bank in the typical sense of the word.
Rather it is one of the first digital banks. Like a usual bank, it offers personal, and business financial products. This also includes popular products like Digital Mortgages, Fixed Saver accounts, secured Business Lending to SMEs, and so on.
Being a total digital bank, there are no physical branches that you need to visit. This is an example of innovative fintech banking apps that you should look at.
4) Affirm – Loan Lending Mobile App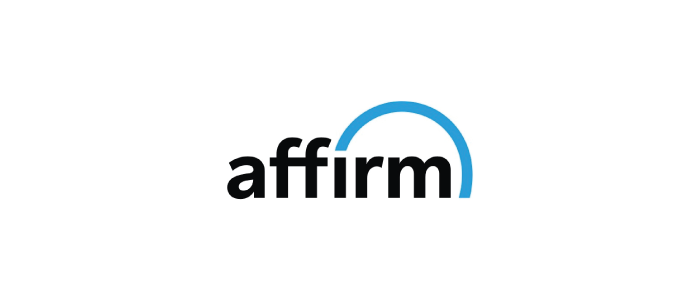 Affirm is one of the most popular platforms in the niche.  It allows the user to lend money and pay it over a period of time in small investments,
These solutions are growing quite popular recently and if you are interested in Buy Now Pay Later App Development, this can serve as an example.

5) Earnin – Payday Loan Lending App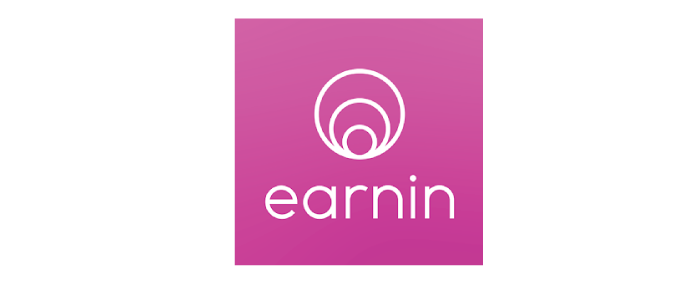 Earnin is a platform that 9 – 5 people will absolutely love.
Being a payday loan lending application, it offers a loan up to $500 between paychecks.
But it doesn't end here. It also gives you cashback on shopping while helping you avoid overspending. And it also helps you find the best ways to save on medical bills.
This application has some amazing tools including cash out, health aid, balance shield, and cashback rewards. All of this combines to make it one of the best fintech apps 2022 has to offer.
6) Braintree – Mobile Payment App
Braintree is a mobile payment solution that is spread across 45 countries with its headquarters in United States of America.
It allows you to accept payments and make one across more than 130 currencies. Moreover, it isn't limited small payments.
Braintree is also compatible with credits cards, debit cards, digital cards, as well as eWallet Apps like Venmo.
7) Avant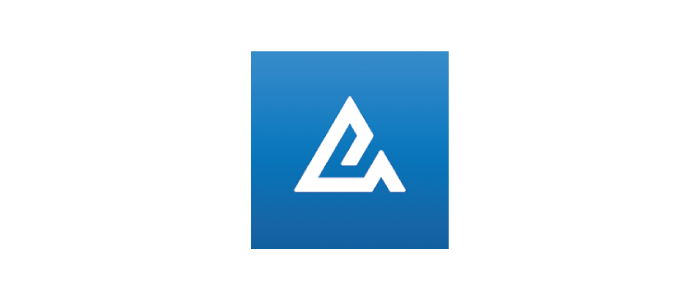 This is a market-leading example of loan lending app development done right. Avant also doubles as a credit alternative provider that focuses on middle-income group consumers.
As such, it offers unsecured personal loans. The range of loans can be anywhere between $2,000 and $35,000 depending on your credit history. All it need is 24 hours to avail loan.
8) Dave – Mobile Banking App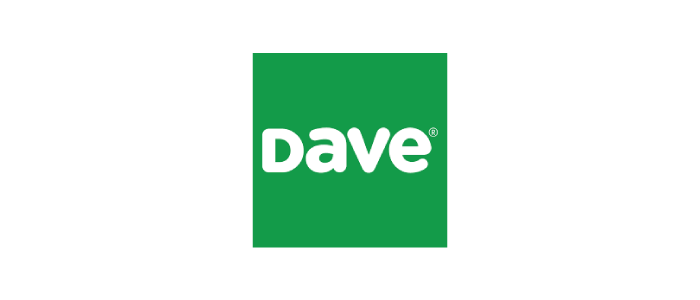 Want to know which is fintech app is best when it comes to mobile banking apps? The answer is Dave.
This platform is the highest-ranking fintech app in the United States of America. As such, Dave helps the 4 in 5 Americans who used to live paycheck to paycheck thrive.
The platform offers a financial ecosystem that integrates well with other systems and makes user's life that much easier. Definitely check out one of the best fintech banking apps.
9) Chime – Personal Finance App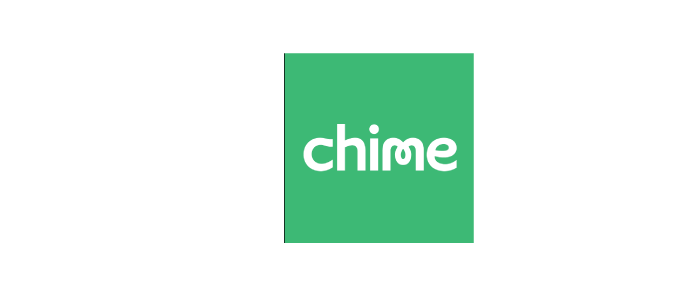 Chime is then fastest growing fintech platform in United States of America.  Coming from one of the top fintech companies, this platform has helped millions of people become financially free.
It has all the feature that you expect from a fintech app plus some extra exciting ones. Promoting transparency, there are no hidden fees or charges.
10) Credit Karma – Personal Finance App
Another personal finance app, Credit Karma has become one of the largest in its industry.
As of today, it has more than 100 million users across the United States of America, Canada, and the United Kingdom.
One of the top features of this platform is that it offers free credit score reports which help users gain insight. Plus, Credit Karma also helps user become tension free when it comes to their day to day finances.
11) Coinbase – Cryptocurrency Mobile App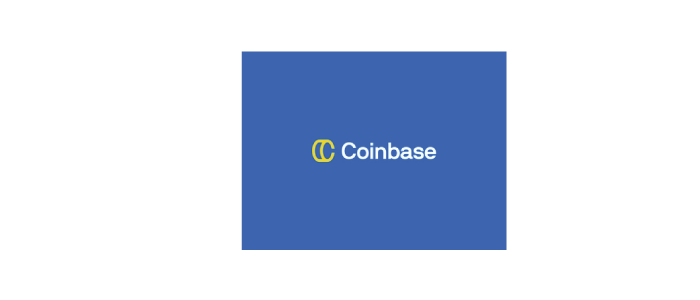 As the name suggests, coinbase is a platform that is entirely focused on the cryptocurrency exchange.
It provides all the tools, functionalities, and features required for you to learn about and trade cryptocurrencies like Bitcoin.
This platform is particularly beginner friendly as well as offers great value for experts. Therefore, if you want to develop a Cryptocurrency App, this serves as an example.

12) Inly – Top Fintech App
This is yet another payday loan lending app on the lost.
Whereas the last one was focused on working professionals with a full time job, this is something that freelancers enjoy.
This allows the users to share their income invoice or statement, and make payment via credit cards, e-checks, Plus, it allows make creating contracts that much easier.
This is easily one of the best fintech apps on the list.
13) Insurify – Virtual Car Insuretech App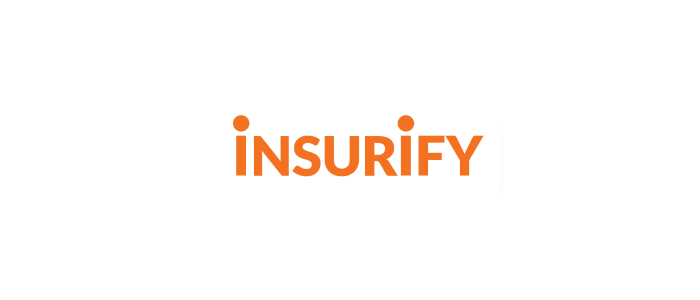 We have looked at loan lending app, eWallet apps, etc, but this is the first insuretech application that we shall be discussing.
In simple words, Insurify works like a virtual car insurance agent.
This platform is powered by market-leading and innovative technologies, that make it that much faster, and more accurate, and offer personalization.
This application is a good example of what you can do with the right concept and fintech app development services.
14) Lemonade – InsureTech App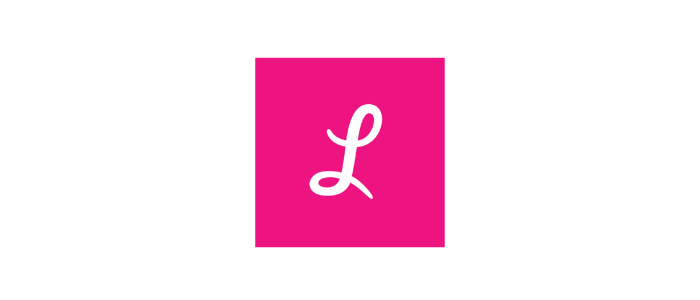 This is another insuretech app, but it is a little different from the previous one.
You see, it doesn't deal with your car insurance. Rather, this platform works as licensed insurance that offers homeowners and renters insurance.
This application is backed with Artificial Intelligence and Machine Learning technologies.
What makes this platform stand out from the rest is the fact that it removes the need for a middleman and lengthy paperwork.

15) Mint – Mobile Banking App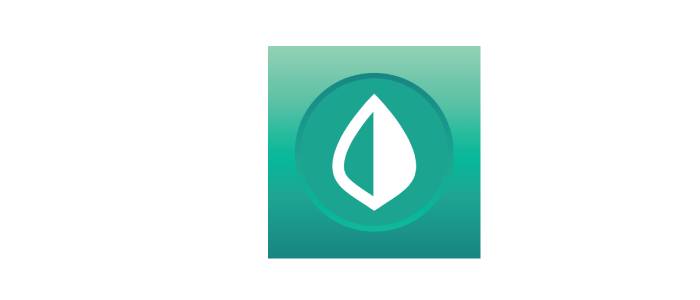 If you live in the United States of America, you have probably heard of Mint.
As a result of cross-platform app development, it is accessible through both web and mobile phones.
Coming to the app itself, it is the one-stop solution for everything finance related. It allows you to manage your bank account, pay bills, get credit scores, manage credit cards, invest money, and so on.
In addition to this, it also offers advice on how you can improve your financial life.
16) MoneyLion – Personal Finance Fintech App
This is a fintech app company based in the United States of America. And it's primary focus is financial assistance to the users.
Moreover, in the past six years, it has helped people across the united states make the best financial choices and avail of loans that are best for them.
But it doesn't end here, it also helps people save more, and reduce their debt, which makes finance that much better.
17) Opploans – Loan Lending Fintech Platform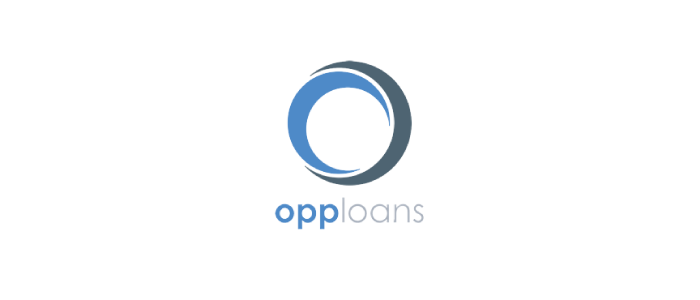 OppsLoans is one of the best examples of custom fintech app development done right.
It allows users to access all the major banking products. And those who aren't eligible for that, this platform helps them improve their financial performance.
Moreover, if you are looking for a loan, it also gets you that. This comes at low-interest rates which are offered within days.
18) Prism – Personal Finance App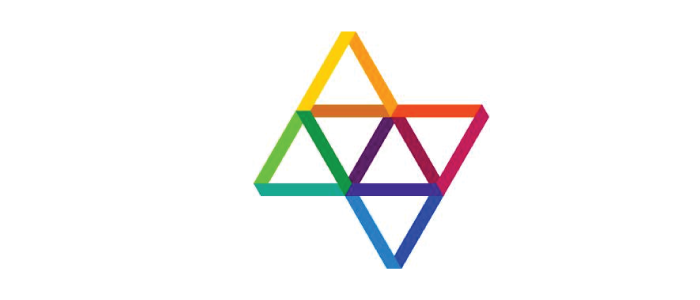 If you are struggling with bills and making financial ends meet, this app is for you.
With its push notifications and constant reminders to pay your bills, it doesn't let you forget your payment date.
In addition, it also helps you manage transactions, including credits, debts, or simple payments. All in all, this is one of the best personal finance apps out there.
19) Pluto – Mobile Banking App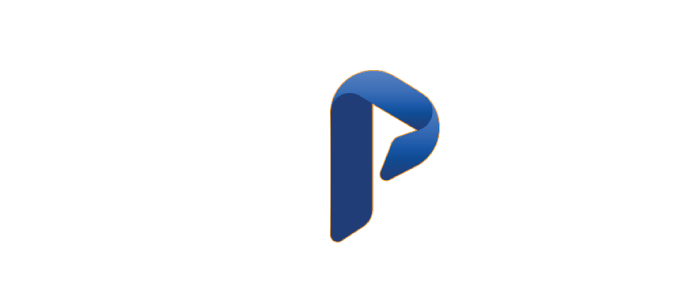 Pluto is what you get when you combine behavioral economics with Artificial Intelligence. With the best of both worlds, it helps users attain financial freedom.
This platform is backed by none other than Techstars & Barclays. And as a testimony to its performance, it is also featured on Apple's New App We Love. Making it an excellent example of custom iPhone App development.
Pluto is a platform that you should definitely check out if you want to develop your own fintech banking app.
20) Robinhood – Investment App
Robinhood is one of the best money making apps that has revolutionized the way people deal with the stock market.
The best part is, that it is free for everyone to use, there are no hidden charges, you don't need a premium user, and so on.
This is something that you should look at if you are developing a similar platform.



Conclusion
These were the best fintech apps developed by some of the best custom fintech app developers.
Now, if you are inspired about the same, or wondering about fintech app development costs, it is highly recommended that you consult a fintech mobile app development company that can help you with the same.