Artificial Intelligence (AI) comes across to many as an extremely complex topic. However, understanding the concepts of how AI works, and what it intends to do, is fairly simple. At its core, AI development is about computers and systems, being able to perform tasks, that would usually require the input of human intelligence. One example of this is Google mail, enabling quicker composing of emails by predicting what you are going to say next. Now, let's dive into what are the applications of Artificial Intelligence in Digital Payments.
However, the industry that is so far the most invested in AI development is the financial industry, with a particular focus on payments. AI technology is expecting to see exponential growth in the finance industry within the next 10 years, and signs of this are already visible. Being one of the crucial aspects of financial technologies, AI, coupled with ML has several use cases in the finance industry.
Applications of Artificial Intelligence in Digital Payments

1. Artificial Intelligence in Debit Cards
Douugh, a Fintech start-up, built an AI engine to help users improve the management of their financial health. Through AI in payments, Douugh learns about the user's priorities, habits, and goals. The service then acts as a financial assistant to help the user towards financial freedom. This is where artificial intelligence payment processing plays a big role.

Choice Financial was planning to integrate a new digital bank account and debit cards with Artificial Intelligence in payments. Instead of launching the product by themselves, they reached an agreement to partner with Douugh. The two companies will soon launch a debit card under the Douugh brand, with the card having an AI virtual-assistant called Sophie. With the help of Choice Financial, Douugh have been able to expand their business greatly since their launch in 2016. The company has raised approximately $2.5 million up until this point.

Andy Tylor, the CEO of Douugh is a big advocate of the huge potential of artificial intelligence in payment cards. He says, "Looking at the future of banking, it was clear artificial intelligence would play a pretty big role".
The new AI app from Douugh, called Sophie, will be "running diagnostics". These diagnostics will allow Douugh to perform various tasks, which otherwise would require human input. Some of these tasks include paying bills, making payments and helping users to track and manage their savings, as well as helping to manage to spend.
2. Banking Chatbots
The integration of artificial intelligence in banking chatbots is eventually going to become an expectation of banking customers. Although some innovative firms have already started to implement chatbots, their usage is yet to become mainstream.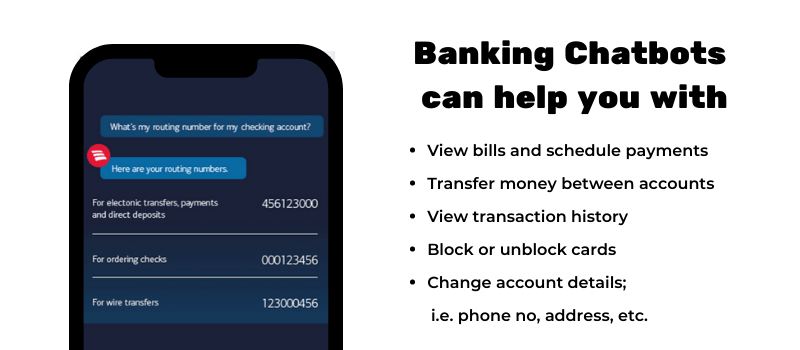 Chatbots integrated with AI will help users to receive faster responses to solve their payment issues and queries. Example queries would be the format an international payment should be to reach the recipient successfully. Another scenario could be an investigation about a missing payment. This is one of the top application of artificial intelligence in the payments industry.

The Bank of America was the first major bank to integrate chatbots into their systems. They have named this AI chatbot, Erica. The intention of Erica, is to allow users to better manage their finances. This will be achieved through chatbot voice and text interactions that resolve queries and provide suggestions.

3. Fraud Detection
It is nearly 20 years since e-commerce websites were launched. Since then, the process of purchasing and selling goods online has completely changed. Back when eCommerce got started, only particular items were available online. Finding a service that would deliver to your location was not always possible, and the stock was often very limited. Fast forward to today, and people are able to purchase or sell almost anything they want, at any time, and from anywhere that has an internet connection.
Although this increased accessibility is great for the global community, it does also present problems. The more restricted eCommerce landscape that was present in the early 90s, were kept safe from fraud through fraud security systems. However, these traditional fraud-detection systems became outdated and obsolete over time as the eCommerce. But now, payment technology has advanced significantly.
In current times, payments take place in real-time, therefore, we need real-time fraud detection techniques. The management of these transactions to eliminate fraud and errors by humans alone is becoming nearly impossible. A significant reason for this is the volume of online transactions that take place. According to the latest reports of global digital payments, the volume of transactions will reach a milestone of approximately 726 billion by the end of 2020. This is the reason why it's top use case of AI in payments & fintech

This is why Banks are starting to investigate how they can use machine learning and artificial intelligence in digital payments, to help the fight against payment fraud and other means of fraud. The hope is that artificial intelligence and machine learning will help banks to rapidly monitor all data of transactions in real-time. This in turn should eliminate, or at least significantly reduce the occurrence of fraud from transactions. AI in payments will also help users and bank systems to spot illegal or suspicious transactions.

4. Reduced False Declines
They are instances where the layered transaction protection put in place to reject suspicious activity, can actually cause great inconvenience to innocent customers. This unfortunate situation usually occurs at the checkout system online or in-store. When this occurs in-store, not only is it inconvenient for the customer, but it can also bring embarrassment. The effect on the economy is even grander.
Researchers have concluded that $118 billion of false transaction declines take place each year in the USA alone. Much of these funds are never put back to the retailer. This is because of the reduction in customer loyalty and trust as a result of this customer experience. Through the use of AI pattern identity skills and device studying, MasterCard is planning to facilitate actual real-time authorization to prevent the occurrence of these false declines. If this works, it will provide a much more enjoyable shopping experience for buyers.
No wonder machine learning payment processing is such a big thing.
So how is artificial intelligence changing cellular payments?
Our global environment is becoming more and more complex. The call for swift, hassle-free purchases of products and services will continue to accelerate. International giants like Apple and Samsung are gaining more purchaser reliance for their payment offerings, as greater technology is brought with each of their operating system updates.
It can therefore be expected that the smartphone software giants are working on leveraging artificial intelligence and machine learning into their payment systems. This will reduce false declined payments. The reasons for this is not only the cost involved from lost transaction fees but the danger of consumers reverting back to physical cards, due to their lack of trust in the NFC payment method. 

5. Personalized Services
Ingenico Group has tied hands with IBM to develop a messaging chatbot, which will be integrated with Artificial Intelligence. This chatbot will be helping sellers of various industries like retailing, hotel, hospitality, and restaurants; to process transactions with customers in a seamless and secure manner.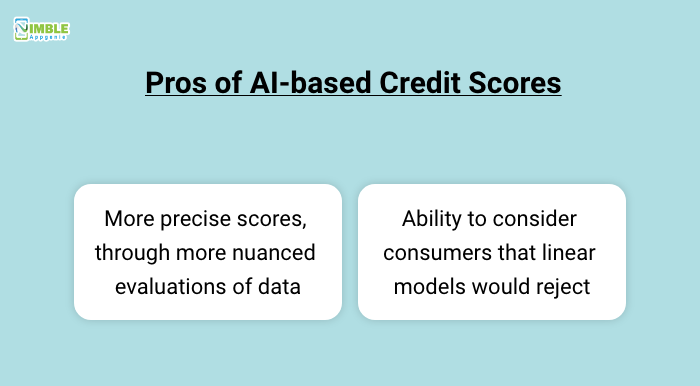 With the help of Machine Learning, chatbots will observe the activities of humans. This will involve studying their interests, and making personalized recommendations of products that the user will find useful. This is in addition to enabling payments to be made through the app's API. These personal recommendations of products and services is a great showcase of Artificial Intelligence in digital payments.
Moreover, artificial intelligence in digital payments is also allowing the lenders to have a look into the user's creditworthiness to help them score credit more accurately. In the United States, lenders currently use the traditional FICO score to identify the credit score of an individual.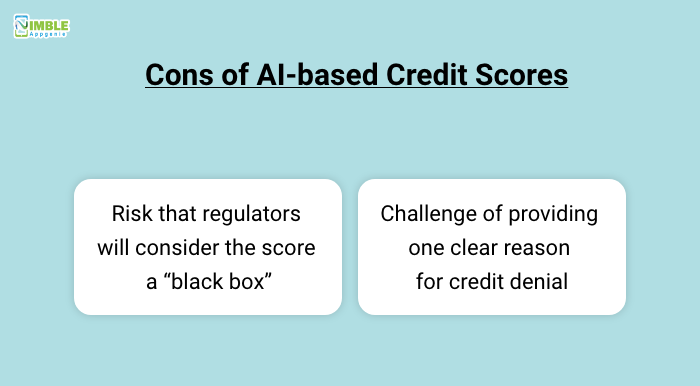 The FICO score has its flaw, leading to the possibility of giving inaccurate credit scores, because of a lack of context applied in the scoring process. With Machine Learning algorithms, lenders can analyze user's data to make personalized profiles with more accurate predictions. This will then be used to approve the loan of those who are eligible. Some of these individuals who will be approved would surely not have been approved under the more restrictive FICO scoring.
As a whole, various financial enterprises are looking to use Artificial Intelligence for analyzing their customer's behaviour; their daily spending, and to recommend various ways for their customers to achieve their financial goals spending.
6. Increased Automation for Better Insights
There is no doubt that the impact of Artificial Intelligence on the payment industry is incredibly exciting. From changing the way how people invest their money, to making the borrowing process more accessible to the public. AI in payments will bring a huge impact on global economic scenario.
One of the major advantages of artificial intelligence in payments is that it helps companies to vastly improve the efficiency of their operational services. This is achieved through reduced payment processing time and providing automated user insights that are highly accurate.
So far, AI development in the payment industry has been found to help companies restructure their working models and procedures. For example, it is able to assist agencies in processing massive volumes of data, to generate financial reviews, satisfy regulatory demands and check against compliance requirements. This extra efficiency and accuracy of the information, helps enterprises to spend more of their resources on corporate strategy. This leads to companies being able to create more value for their customers.
7. More Informed Decisions
AI in payments has the capacity to help guide making investment decisions through quantitative techniques. In particular through the analysis of big data. An increasing number of teams from key market players in recent years have adopted big data.
Big data collects information that can be leveraged by investors to make informed choices on key issues. However, the time taken to analyse big data is extreme. Therefore AI is required to streamline this process. As this method to obtain information improves, this will of course increase the number of adopters in the coming years.
All being said, there is still a long way to go before we reach a point where all our common activities involve an AI influence. Fintech, however, is likely to be one of the first industries that do become heavily influenced by AI in payments. Furthermore, the many crossovers between AI and fintech are creating a great environment for disruptive start-ups to take advantage of this market opportunity.
Final Words
Many industries have already started to extract the potential that Artificial Intelligence holds for them. It seems inevitable that the payment industry will be heavily affected by AI in a variety of positive ways. Since the future of the technology holds even more potential, the value AI software development brings to FinTech could be more than anyone has envisioned. This is just the beginning of the positive changes that AI can bring to various industries, especially for the payments industry. 
Do you have an AI concept that you want to discuss? Nimble AppGenie is a renowned AI Development company that will be able to analyze and add to the value of your concept. Get in contact with us today!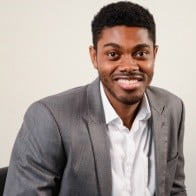 Jermaine Trotman is the co-founder of Nimble AppGenie, a company renowned for its bespoke mobile app development and web development in e-wallet app development and fintech development.