Do you know what people really want? They want the freedom to buy anything from anywhere in the world without carrying cash in their pocket. In simple words, they want an omnipresent payment solution that can replace their physical wallets and eliminate the need to carry country-wise currency. But today, many business people confuse digital wallet apps with payment apps.
So, before you get deep into the topic of digital wallet app development, let's first clear the confusion between digital wallet apps and a mobile payment app.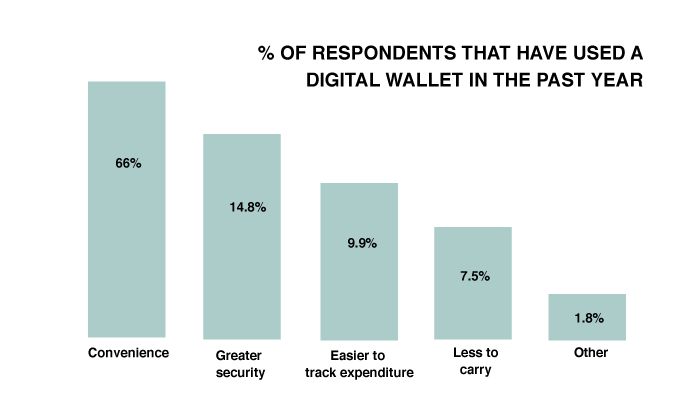 What is Digital Wallet Apps?
Digital wallet apps let users replace everything in their physical wallets such as cash, credit & debit cards, important documents like membership cards, driving licence, and store them digitally. This basically enables users to undertake a multitude of transactions. M-PESA in Kenya and AliPay in China are the best example of such wallet apps. However, digital wallets offer more than just payment. Furthermore, digital wallet apps can allow users to cut down their physical wallet contents or eliminate the physical wallet by storing everything digitally.
What is a Mobile Payment App?
In general terms, a mobile payment app is a smartphone application that allows online payment services inside itself. Airbnb is the best example of this. To enable users to pay for their bookings, they link Apple Pay in its iOS app. Moreover, in a mobile wallet app, customers can store their debit/credit card details to pay for things digitally using a smartphone. Instead of the customer paying for services or items with checks, physical credit cards, or with cash, mobile payment technology enables them to do so digitally. As a result, that payment information will be stored securely.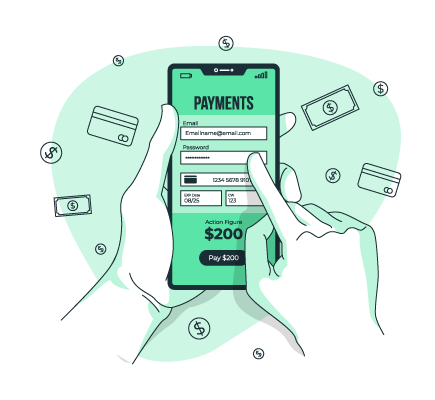 I hope now confusion is clear between a mobile payment app and a digital wallet app. Now, the question is:

Why Are Most Digital Wallet Apps Startups Failing?
Let's be honest because we all know that it's user behaviour.  Most of the time, we humans hate to learn entirely new behaviour. If you remember (Near-field communication) NFC-enabled payments? – Those still haven't been largely successful. And do you know the reason why? – Don't Fret. I've mentioned reasons also.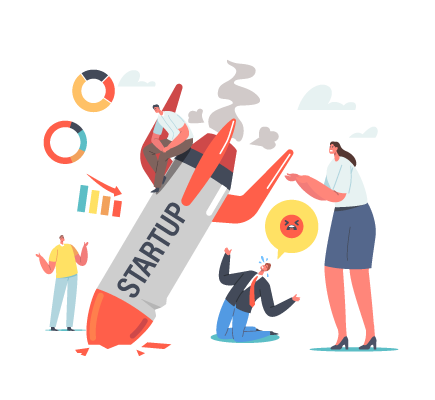 It's because users won't go out of their way to purchase NFC-enabled mobile phones unless enough merchants are accepting payments through it. And, on the other hand, Merchant says they won't invest in such terminal hardware unless there are enough customers to start using them. Here we can see the problem. Right?
The main issue is that both sides of the network are required to change their behavior, but neither is ready to take the first step. Moreover, introducing an entirely new behavior mostly leads to the barrier in adoption. Also, when two sides have to learn new behaviors, this problem becomes more complicated.
Even though digital wallet apps are an innovative tool, most startups revolving around wallet apps fail. So, here are a few most common mistakes startups make.
6 Common Mistakes Digital Wallet Apps Startups Make
1. Misunderstanding the Customers
Regardless of what industry or what niche you are in now, you can no longer be product-centric. Instead, you must think about your customers because that needs a thorough understanding of their behaviour. Nowadays, this is why customer behaviour is such a crucial perspective of marketing and businesses.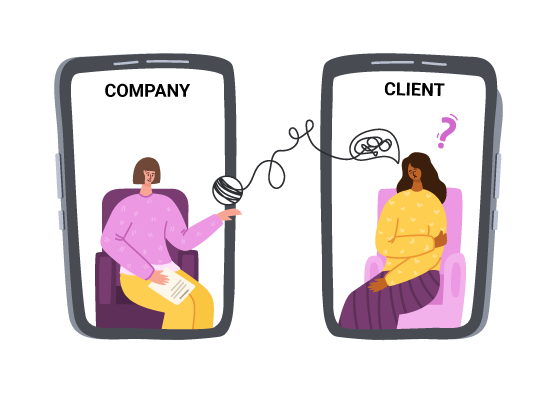 Misunderstanding their customer base is one of the most obvious mistakes digital wallet apps startups make. Unfortunately, most businesses exaggerate their market by assuming that anyone who uses a mobile app is equally interested in using a mobile wallet.
However, you must remember that while digital wallet apps are a type of mobile application, it is totally different. Now, you wonder, why? 
Well, because it offers a unique method of transacting. As a result, people who are used to purchasing through credit cards and cash will initially be opposed to adopting this new technology. This inactivity in user behaviour means that you must alter your business model accordingly. Thus, you must create a plan that sells your wallet app and helps alter the customer's mindset. Remember, cashback and discounts are only short-term solutions to the problem. If you want to run in the long race, you must alter this consumer behaviour. Therefore, change customer perception through customer support, marketing campaigns, and overall business model.
2. Dependency on the User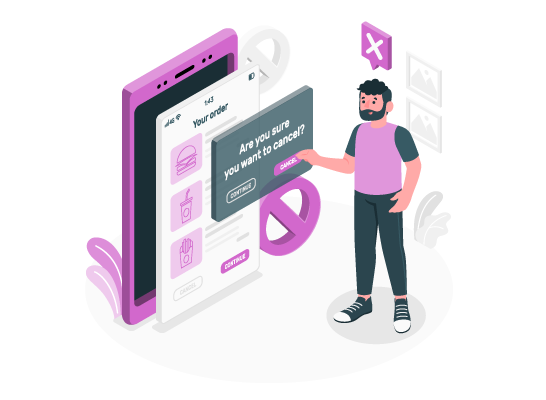 Indeed, in general, Mobile apps are dependent on end-users. But when it comes to discussing apps that talk about one's secure or confidential information like UPI PIN, account details or medical background. As a result, people abandon these types of mobile apps. Many people still take a back, when it comes to saving card numbers and account details in a mobile app. Here, lack of digital trust is one reason such apps often don't work well and often fail in the market.
3. Misunderstanding Their Own Offering
Digital wallets are not just mobile wallets. They are much more than that. This holds true for all industries. As a result, business owners must look at their offerings beyond the surface level. Undoubtedly, innovative features and relevant attributes matter. But, in the end, you must be selling a solution and a benefit to your customers. The masses won't find your app relevant enough to switch their purchasing behaviour if you don't.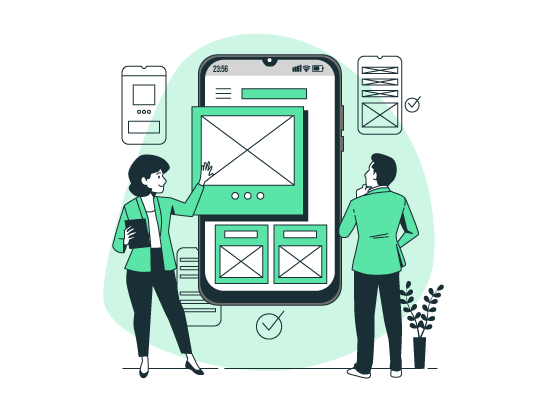 You must understand what your mobile app delivers in terms of benefits and value to the customers to market it according to the requirements. So, don't repeat this mistake as most startups do. Instead, ensure that you are not one of them.
4. Complex Navigation
Mobile app development companies have confessed that startups based on such an idea fail because of the complexity of its use. End users cannot find simple functionalities like making a payment, tracking transactions, checking history, balance inquiry, and many more. As a result, without thinking much, customers easily uninstall such apps.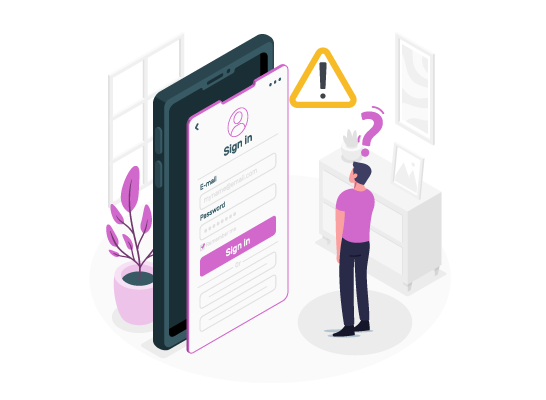 But, no matter how complex or simple an app is, any app's UI (user interface) and UX (user experience) always matter. So, always keep in mind that a mobile app is developed to simplify day-to-day life and not complicate it further.
5. The Threat of Security
It is witnessed that people are slow to adopt financial tools because of security issues in digital banking, and this scepticism causes various startups to fail.
Have you ever wondered? Why are digital wallet apps met with uncertainty and hesitance?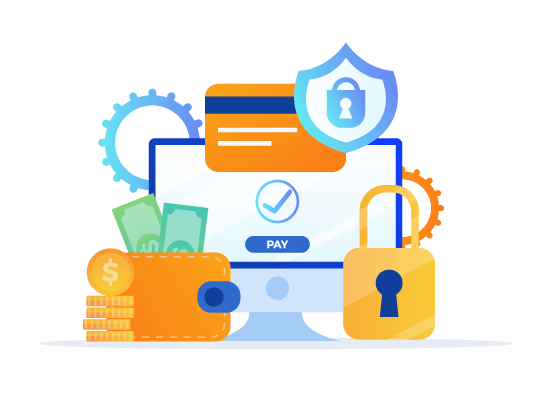 Don't fret; I've explained this here. It is mainly because of the abrupt number of bank frauds that occur. Indeed, Digitalization has been a blessing for most of us, but it has also made our data vulnerable to potential cybercriminals and data breaches. It is understandable why many potential customers find it hard to trust digital wallet apps at the before-mentioned times. Regrettably, failure to build trust from the get-go has caused various digital wallet apps to fail. It is essential to highlight what you do to ensure the security of the data of your customers to get success in this industry.
6. Missing the Marketing
Indeed, there could be a possibility that the digital wallet app you are about to launch is pitch-perfect, and your users would love it. But the tech-savvy customers would fall for your app only if they know about it. This is the major mistake that most digital wallet apps make. So, always keep in mind that you are neither reaching your audience nor success in any case without the right marketing strategy.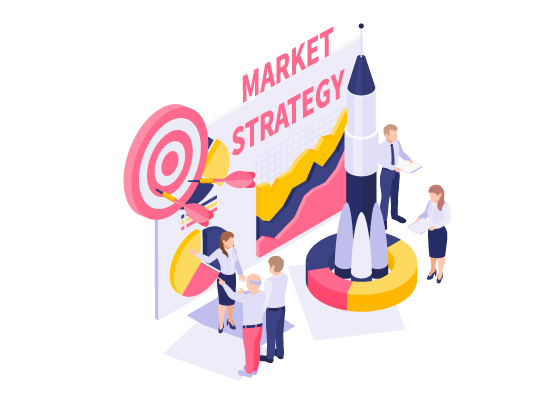 These are a few likely reasons why so many E-Wallet-based startups have crashed miserably. Don't worry. Now that we have talked about what brings an app to the trench, let's see how to take your digital wallet apps to the peak.
How to Create a Successful Digital Wallet App?
You must analyze and incorporate several factors to guarantee the success of your digital wallet app, aside from avoiding the common mistakes mentioned above. It also includes changing user behavior by renovating the model around the current user behavior or developing a new business model. I've explained two examples below for better understanding. So, Let's Go.

Example 1: Square App
Square App is a perfect example to know how a startup used a new model to alter user behavior. This mobile application proved to be a great bridge between buyers and sellers. It provided the latter with a smooth POS solution. The reason behind using the POS solution is it enables the business to accept payments from customers and keep track of sales. Rather than changing their customer's behavior or preferences, it merely focused on modifying the action of the merchants instead.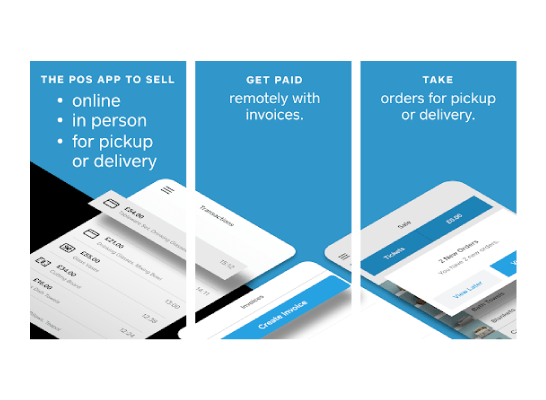 Square digital wallet app introduced simple and quality pricing models with convenience to the mix to attract sellers globally and transform sellers into loyal users of the digital wallet app. By deciding which side to target and remodeling their preferences, the Square app became a success in a matter of years.
Example 2: M-PESA
Indeed, M-PESA App enables users to do more on M-PESA fast and conveniently. In addition, customers can easily view and manage their finances with the new features now available with just a few taps on your smartphone. This is the reason why M-PESA became one of the most popular digital wallet apps across the globe.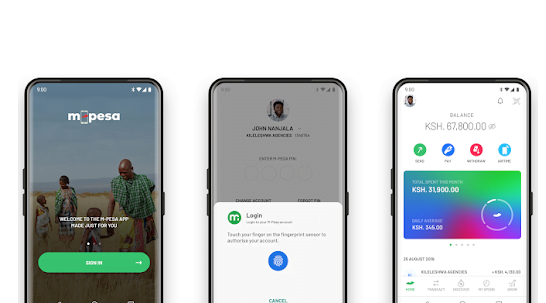 In North and East Africa, most of the money was transferred through the Hawala system. When you have to transfer money, you must pay an intermediary who would then contact someone else in the desired location by which your acquaintance can take the money.
What M-PESA did to solve this issue was simple. It merely digitalized this method of transaction without changing it at all. So, rather than eliminating the need for intermediaries, it provided a digital solution to them, which helped smooth money transfer through the Hawala system.
Check this in-depth
Must Consider These Points When Developing A Wallet App
1. Delivery Information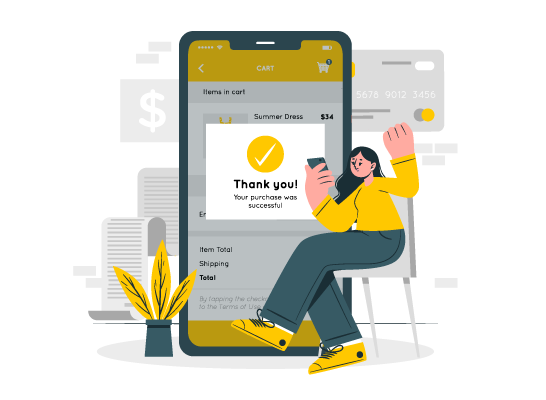 Your customer shouldn't be confused about where they can use your digital wallet apps and where they can't be. Instead, you must provide all such detailed information to them from the get-go. This reduces the hassle of finding shops and increases the usage rate of your digital wallet apps.
2. Give Immediate Payment Status
Must ensure to update all the parties involved immediately after payment is made using the digital wallet app. In addition, give them detailed reports about where their money went.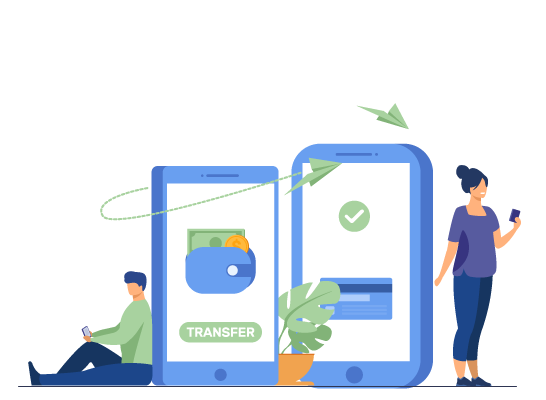 Let's have a look at one example. If a transaction isn't completed due to some error, don't hide this issue from your customers; but instead let your users know about it. Moreover, tell them what you are doing to fix the issue. As a result, being transparent with your customers improves the chances of your long-term success.
3. Don't Over-Complicate It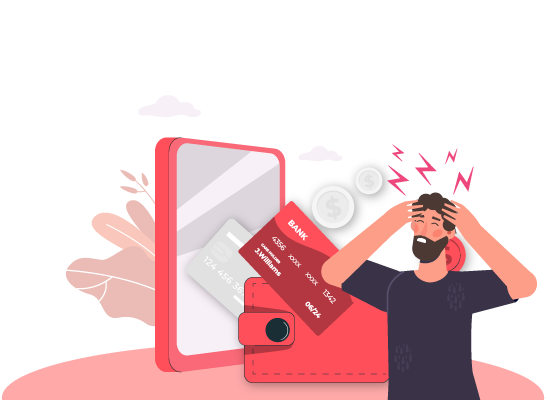 Convenience is the prime factor why users feel motivated to use a digital wallet app rather than carry around a physical wallet. It is seen that no one likes complex apps that take too much space on their smartphones or consumes more time to use. Therefore, make the interface user-friendly, and develop a light and simple app.
4. Keep Security Your Priority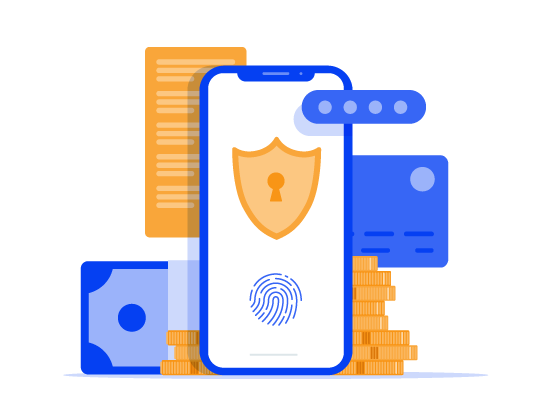 After writing this much, I can say that making a secure digital wallet app is necessary. If you don't do so, you will lose out on customers. In addition, you must pay close attention to making your digital wallet apps as safe as possible. It is necessary to develop a robust security framework for your digital wallet apps to protect your clients from hackers and engage more customers.
What Will It take for Your Digital Wallet App To Succeed?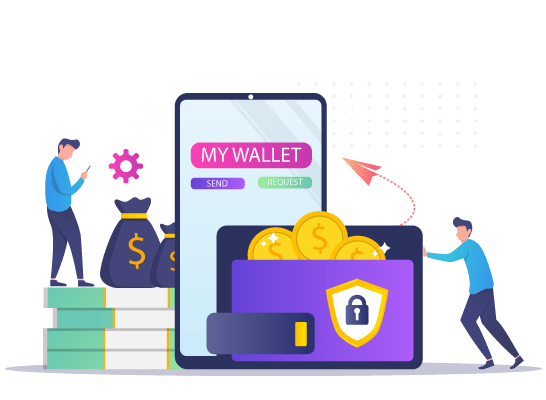 As I've mentioned above in the starting, customers want less & ubiquitous payment solutions with a full wallet content holding capacity and a good value proposition. That means your digital wallet software solution must provide an awesome customer experience, added-value benefits, be easy-to-use, and be customized to meet specific local needs. Also, commemorate that the mobile wallets that require more time and effort than pulling out credit cards from a physical wallet are less likely to succeed.

Conclusion
Indeed, a lot of digital wallet apps have failed in the past. Does this mean you are doomed to failure as well? No! It just means that there are many things you must consider and mistakes that you must avoid.
This blog has covered all the points you should consider and mistakes you should avoid for E-wallet app development. I hope now it's clear to you how to develop digital wallet apps efficiently. But, if there are any doubts left, you can contact us.

We, at NimbleAppgenie, have Mobile app developers that are dedicated and professional in developing digital wallet apps. We are an extremely professional E-Wallet App Development company that provides digital wallet apps development services to innovative companies worldwide.
FAQ
If you want to build digital wallet app within a tight budget, all you need to do is reach out to Nimble AppGenie. We are a globally well-known digital wallet app development company based in United States of America and we can help you build an within the budget line without compromising with the quality.
Some things to keep in mind when developing a digital wallet app are, as mentioned below:
Include basic as well as advance features
Design should be attractive yet easy to navigate
Consult multiple developers before hiring one
Choose the right platform and tech stack
How to find a best digital wallet app development company
If you are looking for the best digital wallet app development company, Nimble AppGenie is what you are looking for As a leading firm based in North Carolina USA, we have what it takes to deliver market leading solutions.
Some of the best successful digital wallet apps are, as mentioned below:
Apple Pay Wallet
Google Pay
Samsung Pay
Venmo Wallet
Zelle Wallet
Cash App Wallet

Niketan Sharma is the CTO of Nimble AppGenie, a prominent website and mobile app development company in the USA that is delivering excellence with a commitment to boosting business growth & maximizing customer satisfaction. He is a highly motivated individual who helps SMEs and startups grow in this dynamic market with the latest technology and innovation.