Innovate Your Business With Best Mobile App Development Liverpool Services
With Nimble App Genie, you can power your business growth with our premier mobile app development Liverpool clients need. Here are the insights into our services.
Trusted Development Partner For Innovative Solutions
As a true development partner, we at Nimble AppGenie offer more than just one-time services. We are committed to building lasting relationships with our clients that are based on open communication, transparency, and trust.
Award-Winning Mobile App Development Agency In Liverpool
At Nimble App Genie, we understand that app development is not a one size fits all solution, which is why we have delivered more than 700+ successful projects. Offering top –notch mobile app development Liverpool, we understand the clients needs and offer budget friendly development services. We have won awards and recognition from the likes of Top Developers, and Cluth. co and GoodFirms.
Spark Creativity and Drive Innovation on a Budget
Innovation on a budget requires resourcefulness, creativity, and a willingness to take risks. Our team of mobile app developers, Liverpool can leverage free resources like open-source software, online tutorials, and low-cost marketing channels. By staying lean and agile they can maximize their impact while minimizing their expenses.
Affordable excellence with cost-effectiveness
Our services in Liverpool are designed to exceed client expectations by offering top-notch android app development Liverpool solutions at affordable rates. Our experienced team of developers understands the unique requirements of each project and is dedicated to delivering results that truly resonate with our clients. With a commitment to excellence and a passion for innovation, it is no wonder why we are loved by so many.
Professional App Developers For Liverpool Start-Ups'
We are proud to offer professional app development services for Liverpool start-ups. Our team of experts developers' mobile app developers understands challenges and delivers customized solutions for mobile app development Liverpool. With our expertise and commitment to excellence, we are the go-to choice for professional app development agency Liverpool for start-ups.
From Ideation To Launch And Beyond
At Nimble AppGenie we use the latest tools and technologies to build robust, scalable, and secure apps that deliver an exceptional user experience. And we continue to support you after launch with ongoing maintenance and updates, ensuring that your app stays relevant and up to date.
Tools And Programming Languages We Use
At Nimble App Genie, we use a wide range of cutting-edge tools and programming languages to develop high-quality mobile apps for our clients. Some of the tools we use include:
App Development
Process
Our app development process is designed to be comprehensive, efficient, and tailored to the specific needs of each project. Here are the typical steps involved in our app development process:
1
Analysis & Planning
The first step in developing ground-breaking solutions is planning and analysis.
UI/UX Design
Our team of designers creates an interactive and aesthetically pleasing UI/UX design
2
3
Development Process
Our team of developers uses the latest technologies, and technical know-how to create your idea into reality.
Testing
Once the app is developed, it is tested by our QA team to make sure it is up to the mark.
4
5
Do You Have Any Questions?
Do you have any project in mind that can change the market perspective? We take time to understand your business goals so that we can create a bespoke app that helps you to stand out from the competition.
Fill out the form and we'll get in touch shortly.
Industries
Elevating Businesses Across Varied Industries
We offer complete mobile app development Liverpool, we covered a range of industries from on-demand to fintech and fuel delivery apps. Our services are, as mentioned below.
On-Demand Apps
On-demand apps are in huge demand and the reason for their popularity is convenience. To develop customized on-demand apps for businesses that provides seamless android app development Liverpool solutions, choose Nimble AppGenie.
E-Wallet Apps
Design and develop digital wallets that offer secure and hassle-free transactions, seamless integrations with banking systems, and various other functionalities. Nimble AppGenie can develop a secure and user-friendly e-wallet app with features such as account linking, transactions, and balance updates.
Fintech Apps
Fintech apps, are the superheroes of finance with powers to budget and invest. Develop robust financial applications that offer investment management, wealth management trading, and other financial services. From paying bills to investing these apps have it all.
Mobile Banking Apps
Bring the world of banking to your fingertips, where financial management is as easy as a swipe and a tap. Build mobile banking applications that provide customers with the ability to access and manage their accounts on the go conduct transactions and enjoy advanced security features.

Education Apps
The cutting-edge education apps are digital tutors, offering interactive lessons, quizzes, and personalized learning plans. We develop interactive education applications that provide students with a personalized learning experience, gamification, and multimedia-based learning.

Taxi Booking Apps
Say goodbye to hassles with cutting-edge taxi booking apps. At Nimble App Genie we develop apps that are easy to use. And ride-hailing apps that provide users with a hassle-free booking experience, real-time tracking, and secure payment gateways.

Music Streaming Apps
Discover your favourite tunes, create playlists, and groove to the rhythm of your beat! Unleash the power of music with these innovative apps. Create a feature-rich music streaming app with the best mobile app development company in LiverpoolNimble AppGenie. That provides seamless music streaming personalization and discovery features.

OTT Apps
Enter a world of entertainment with OTT apps. These apps not only bring your favourite shows and series right to your screen but also you can Binge-watch, stream and enjoy premium content at your fingertips. Design and develop a comprehensive OTT application with us that offers users a wide range of movies, TV shows, and other digital content.

Food Delivery Apps
Savour the taste of convenience with food delivery apps. The most popular on-demand niches that changed the way people order food. Build user-friendly food delivery apps with us. That provides customers with a convenient and quick food ordering experience, real-time order tracking, and secure payment gateways.

Loan Lending Apps
With user-friendly interfaces and speedy approvals, get the funds you need in a flash. Create robust loan lending applications that offer personalized loan recommendations. Plus seamless application processes and easy payment options generate millions in revenue.

Fuel Delivery Apps
Running on empty? Fuel delivery app development by Nimble App Genie is the answer. Develop on-demand fuel delivery applications that provide customers with a hassle-free fuel ordering experience, real-time fuel tracking, and secure payment gateways.

Recruitment Apps
Unlock the best talent with our recruitment app development, including expert keyword optimization by app developers in Liverpool! Build comprehensive recruitment applications that provide companies with a platform to streamline their hiring processes manage job postings and connect with potential candidates.

Car Wash Apps
Rev up your car wash business with our cutting-edge car wash app development services. Our mobile app developers in Liverpool design and develop mobile car wash applications that simplify the car wash experience for your customers. Plus, increases bookings, boost customer satisfaction, and drive your business to success.

Fitness Apps
Help people to get fit and strong with your custom fitness app. From personalized workouts to users' real-time progress tracking and nutrition tracking features, we provide pocket-sized fitness coaches. As a leading mobile app development agency in Liverpool, we offer custom fitness app development services.

Logistics Apps
Efficiency on the move! Build comprehensive logistics applications and generate trillions of dollars.From tracking shipment to optimizing routes, our app brings agility and visibility to your supply chain and streamline your logistics operations with our logistics app development services.

Social Media Apps
Unleash the power of connectivity with our social media apps! If you have a unique idea we will convert it into reality. Develop social media applications that offer users a seamless and engaging social networking experience, personalized newsfeeds, and advanced privacy and security features.

Fantasy Sports Apps
From drafting players to managing teams, our app development agency Liverpool services offer an immersive experience for sports enthusiasts. Build feature-rich fantasy sports applications that provide users with a seamless fantasy sports experience, live updates, and real-time tracking.

Healthcare Apps
We design and develop comprehensive healthcare applications that offer users access to personalized health data, telemedicine services, and appointment booking features. Experience personalized healthcare on the go with secure and user-friendly app services.
Shape The Future Of Your Business With The Best Mobile App Development Company In Liverpool
Don't worry if you are halfway through or want to modify your current mobile app development Liverpool projects, we have best mobile app developer in Liverpool, we are here to help.

Develop A Cutting EdgeApp
Let's talk when:
You need an app
You need a robust website
Do you want custom software

Validate The Idea
Let's talk when you need:
You need help with the concept
Do you want to see the prototype
You want to gather user feedback
Elevate Your App Performance
Let's talk when you need:
Your KPIs are not perfect
You want to get better iteratively
You need continuous support
Industries
Innovative Mobile App Development Services Across Industries
Our mobile app development services are spread across a variety industries. While we are a well-renowned FinTech application development company, we also deliver our amazing services in other industries such as Education, Healthcare, Ecommerce and more. Have a look at the industries we work on:
What Drives Us
The Nimble AppGenie Identity
Nimble AppGenie is a mobile app development company driven by its mission and working towards its vision on a daily basis. We have built ourselves around our core values, which enable us to consistently deliver outstanding results.
Mission

Getting better one day at a time, to create a legendary team, achieve astonishing client results and obtain a world class reputation.
Vision

To create a reality where it is not your background that decides how great that you can be, but it is instead your attitude, growth and commitment. A world where people do not set limits on what can be achieved.
Goal

Our goal is to be the number-one company in the world for creating unicorn enterprises, through innovative tech and intelligent business strategy.
Success

For Nimble, success means client satisfaction and growth driving solutions that help you reach your goal.
Portfolio
Our Success Stories
Nimble AppGenie has worked with many amazing clients and delivered multiple successful mobile applications. Check out some of our success stories.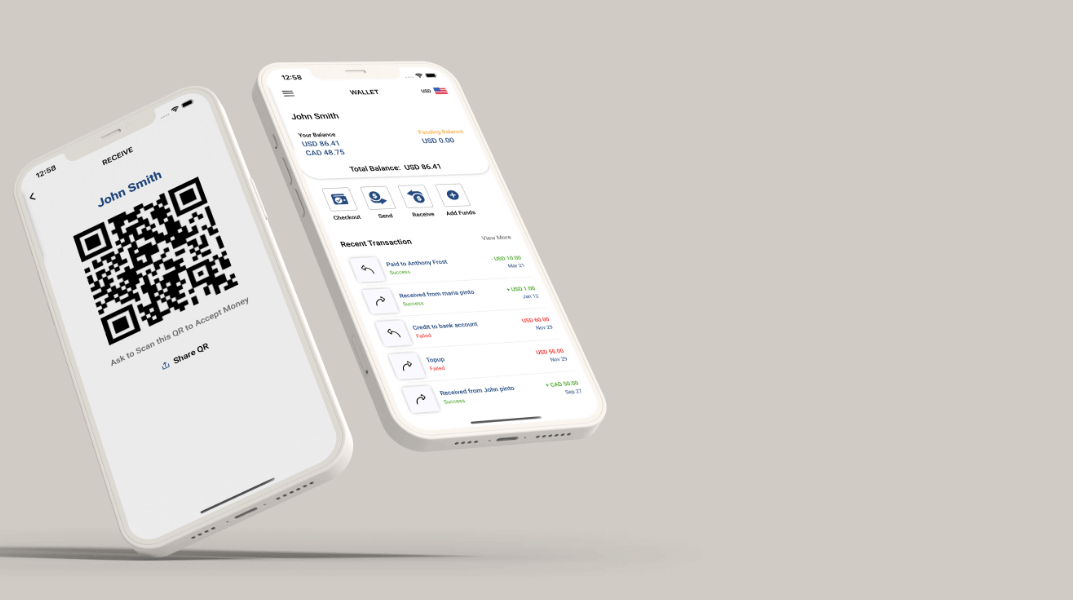 Pay By Check
Multi-Currency E-wallet Mobile App
Pay By Check
Multi-Currency E-wallet Mobile App
Case Study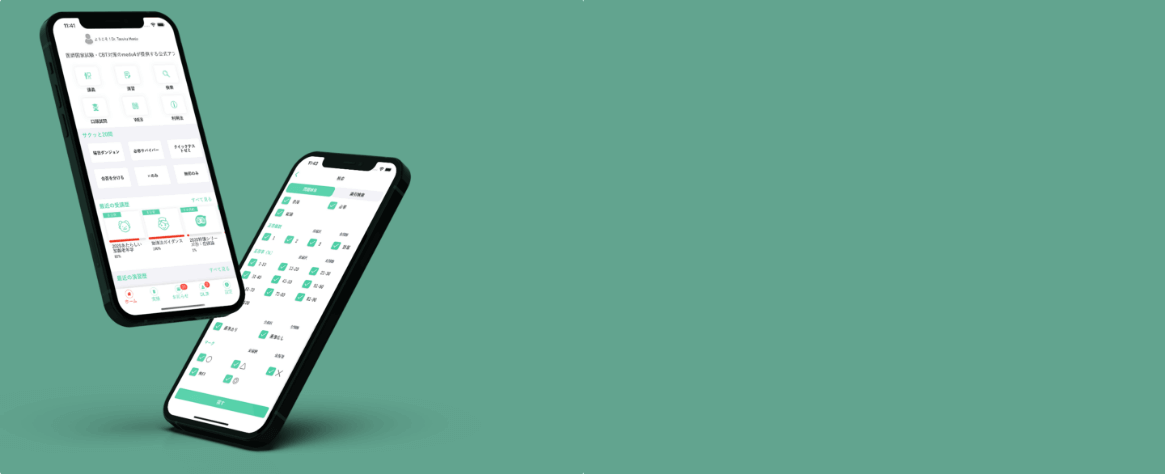 medu4
medu4 Medical Educational Platform
A leading online medical educational platform in Japanese market, medu4 is a perfect example of our educational solutions.
medu4
medu4 Medical Educational Platform
Case Study

Innovation Across Industries
Apart from being a leading Mobile and Web App development company, we are also known for servicing amazing services across industries. Check them out here:
Explore More
Testimonials
What is it Like to Work With Us?
We at Nimble AppGenie are committed to delivering results that satisfy our client's needs and delivering their business objectives. Here are stories from our clients about their experiences working with us.
Nimble AppGenie's Reviews
Deemed The Best App Developers
Nimble AppGenie has been deemed the top mobile app development company by well-known critics and tech reviewers.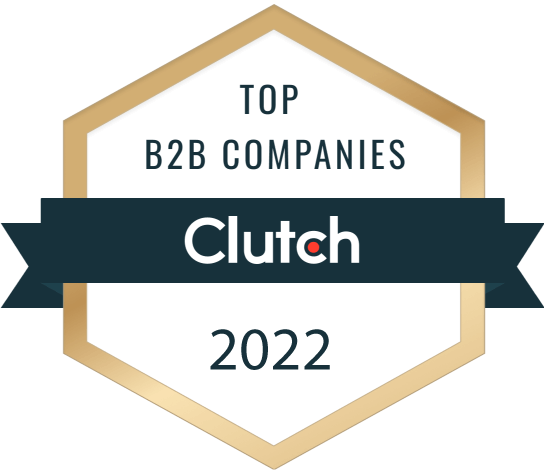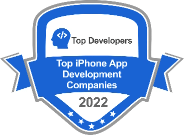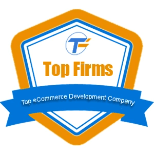 Which company is the best app developer?
When it comes to choosing the best app developer in london, it depends on your specific needs and preferences. Some of the top app development companies include Nimble AppGenie, WeAppIt Right, andFueled. You may want to consider factors such as experience, reputation, pricing, and customer reviews before making your decision.
Consider Nimble AppGenie's experience, customization, communication, and technology expertise when selecting a mobile app development company. Contact them to discuss your project and receive a personalized proposal.
To start making a mobile app, define its purpose and target audience, create a wireframe and mock-up, select a development platform and programming language, and hire a skilled development team or use a DIY app builder.
The cost of developing an app in Liverpool depends on various factors such as the complexity of the app, the features required, the development platform, and the expertise of the development team. On average, it can range from $20,000 to $150,000 or more.
Nimble AppGenie is considered one of the top mobile app development companies in Liverpool due to its years of experience, customization, clear communication, and technology expertise. They have a portfolio of successful projects across various industries, making them a trusted choice for android app development Liverpool.
Various programming languages can be used for mobile app development, including
Java
Swift
Kotlin
Python
JavaScript
The programming language used depends on the development platform, the app's requirements, and the expertise of the development team.
Our Blogs
Peak Into Mobile App Development Industry
Read our blogs about the latest industry trends and much more in the mobile app development industry.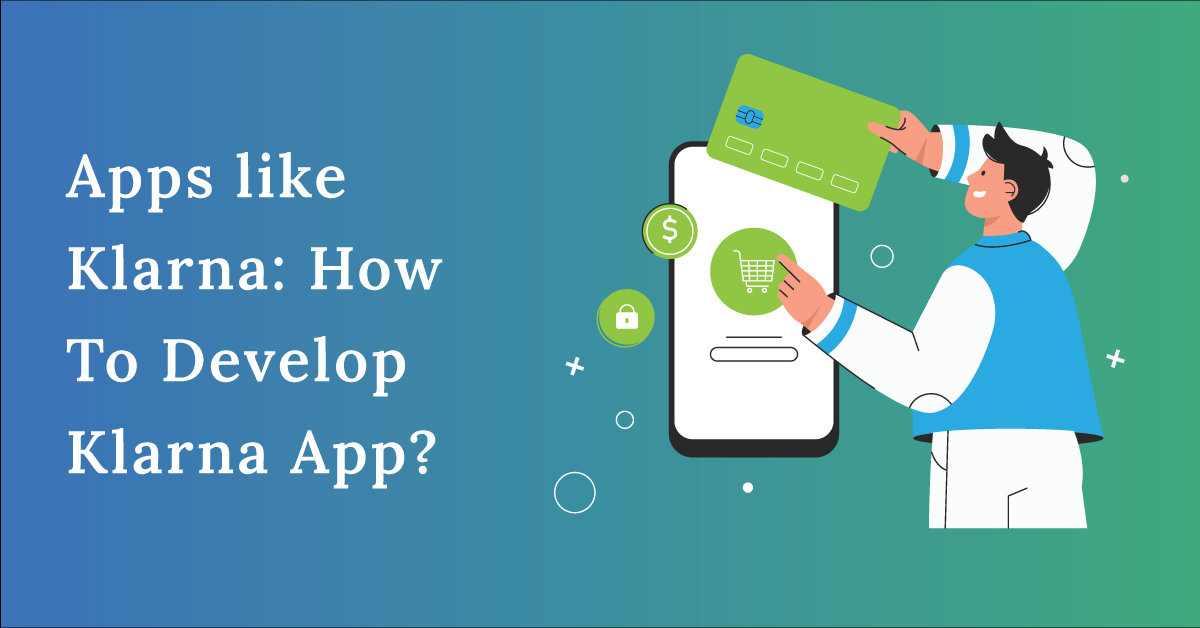 Buy Now Pay Later Apps Like Klarna has grown in popularity over recent years.Covid-19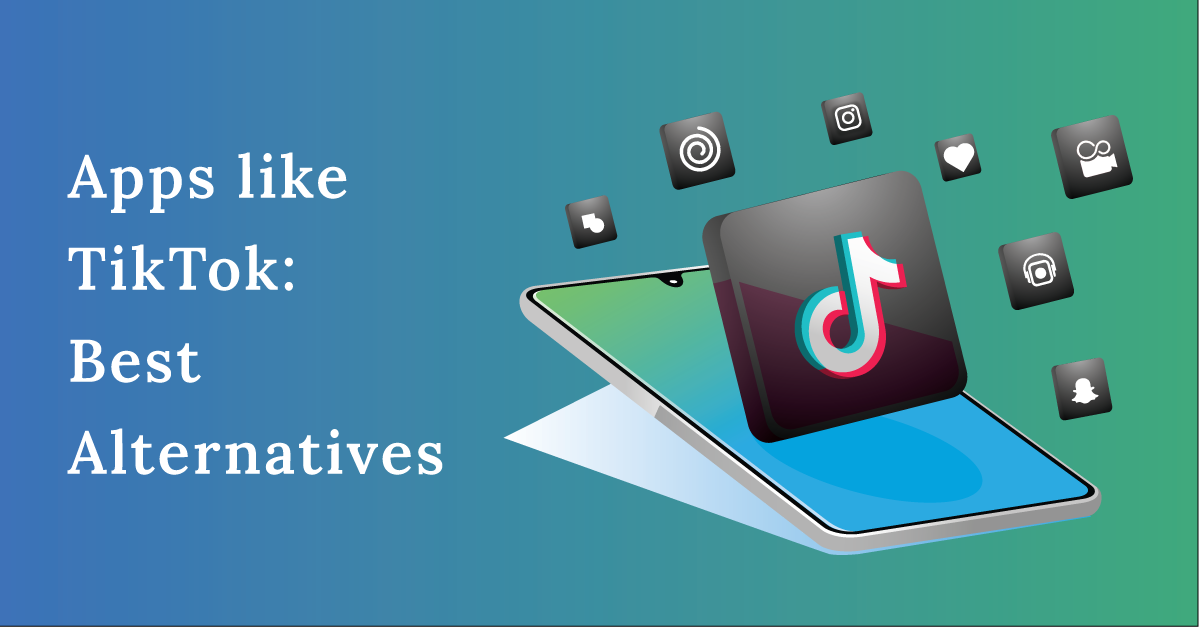 TikTok is the 6th most popular Social Media in the world. And back in the year 2020, thi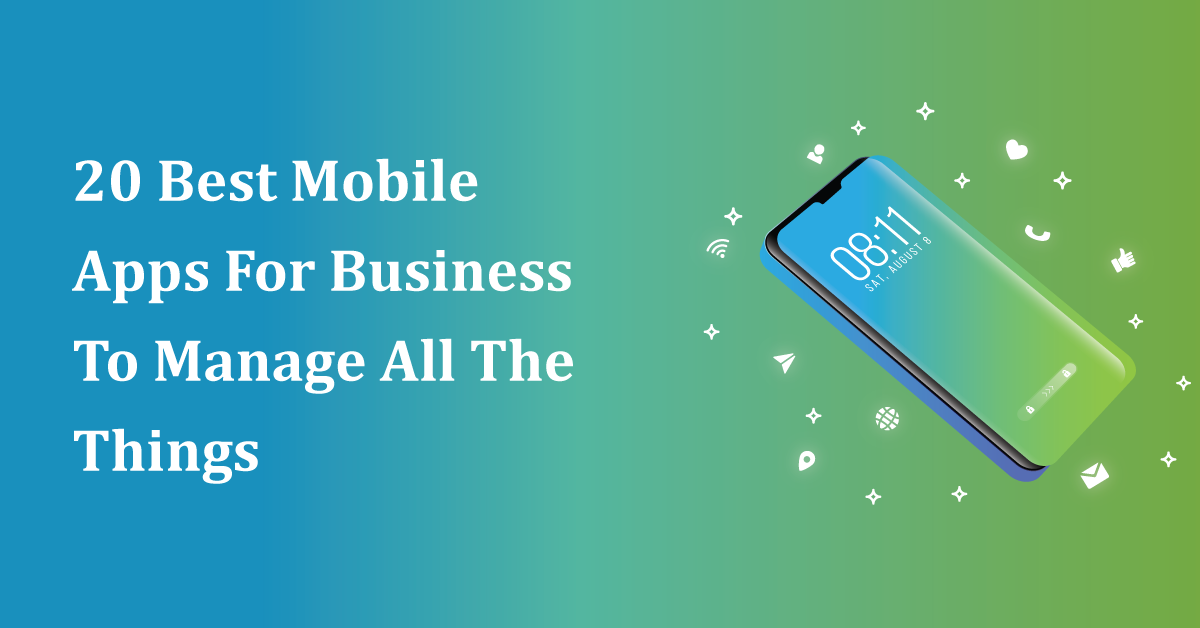 We are in a time where mobile applications have become an integral part of every aspect of