TikTok is the 6th most popular Social Media in the world. And back in the year 2020, this platform blew to popularity. It has over 3 billion downloads and people watch more than 1 billion videos on the platform every day. This sudden success has inspired people to develop other apps like Tiktok.
If you are someone who loves using Tiktok but wants to explore other apps like it, you have come to the right place.
As the title suggests, in this blog, we will be looking at some of the best TikTok Alternatives that you can use. develop app like tiktok.
Therefore, with this being said, let's get right into it:
Top 10 Apps Like TikTok
There are millions of mobile apps in market. This includes both android and iOS.
However, there are particular applications that stand out of the rest. And one such example is TikTok. While this platform has been around for a long time, it wasn't until 2022, that it came into the public eye and became a sensation.
Being an excellent example of social media app development done right, TikTok has become one of the best social media platforms.
As most of you already know, this platform is video based. Where people can share their own content inform on short videos.
Now, last year everyone saw how famous TikTok's video-sharing platform was getting. And this is when a lot of other platforms were developed or adopted similar still of content. Nevertheless, there were some that were here even before TikTok.
Since 58.4% of the world's population uses social media, people want to explore different platforms. If this is something that you want to do, it is highly recommended that you read this blog till the end. Because here, we shall be discussing the top 10 mobile apps like tik tok, while describing each one in detail.
1. Instagram Reels: Alternative With Largest User Base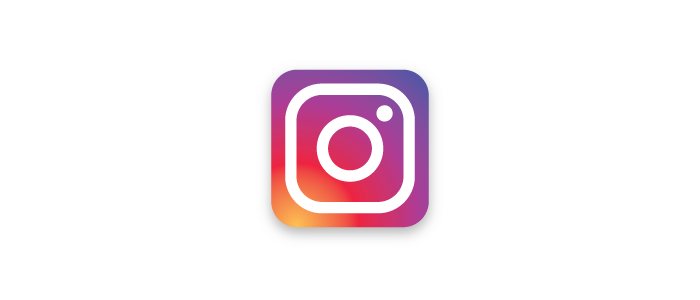 Well, if you know the word social media, you definitely know of Instagram. Being one of the largest platforms and most popular ones as of today, you can't go wrong within.
While the platform had always allowed you to post videos, this time it's different. Recently, this platform adopted to reel feature.
What this does is, it allows the users to upload, watch, share, remix, etc TikTok like videos on the Instagram app itself. And it integrates well with the previous features as you can post reels on your story, comment on them, or even share them with your family a friend.
The editing application of Instagram is amazing, to say the least. And all of this has inspired a lot of people to develop an app like Instagram.
Nevertheless, Instagram reels are one of the best alternatives to TikTok as of now. And the large user base of the platform, you will get a variety of entertaining content.
2. Triller: Celebrity – Related Content
There are some people who love to follow their favorite superstars, musicians, and celebrities, everywhere they can (not stalking). And if you are one of these people, it is highly recommended that you check out the TikTok alternative app.
Triller came into the spotlight due to large number of celebrities that have made this platform their home. This includes comedians, actors, musicians, and all the other kids. Some of the popular names include Justin Bieber, Kevin Hart, Cardi B, and Mike Tyson
There is a lot of exclusive content which has led this TikTok alternative app to grow. But this isn't the only reason behind its growth. Triller separates normal videos and social videos.  Being a fairly new concept, you will be able to enjoy it as this is something you don't see every day.

3. Snapchat: Original Content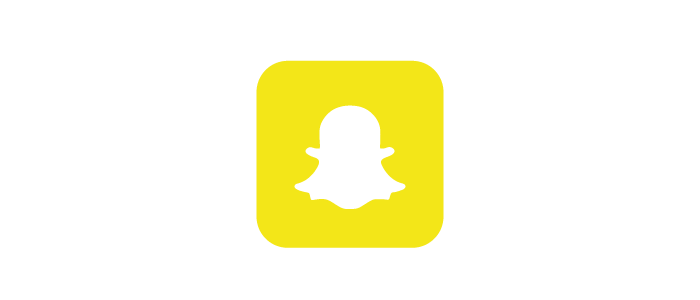 Snapchat has been a photo-sharing and video-based platform long before anyone had even heard of TikTok.
With a considerably wide spread user base, Snapchat has been growing quite popular in recent years. As of today, it is one of the most popular apps along with Whatsapp, Instagram, META, and so on.
Nevertheless, it allows you to make short-form videos just like TikTok, but they disappear after a short time. While this isn't exactly like TikTok where you can find years-old videos, this is a unique concept with the benefit of it's one.
Snapchat is one of the best apps like TikTok for adults to enjoy. Something that makes it different from others is its unique photo-sharing concept.
Nevertheless, it also allows you to edit videos in an easy-to-use editor that is also fun to play with. Here, you can add text, doodles, GIFs, sounds, and so on.
Much like Instagram, it also has a discovery page, where you can find new content that you might love. And needless to say, this platform does have some interesting content that is exclusive to Snapchat.
4. Dubsmash: Kid-Friendly App like Tiktok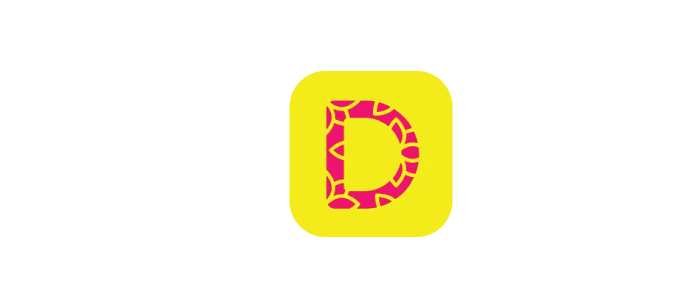 While dubsmash is a recent addition to world of the short-form video-sharing platform, it gained a good amount of popularity in recent years.
Despite having videos, this platform mainly focuses on Music. The app is particularly popular for it's 10-second ling lipsync videos which become quite a sensation few years prior.
The vast library of dubsmash offers a number of options when it comes to music. But if you don't find what you are looking for, you can also import your own.
However, none of this is what this application is popular for. What makes it stand out is, its kid-friendly content. You see, while a platform like TikTok and Instagram reels are very popular not all of them have content appropriate for younger ones.
And if you want something that your kids can enjoy, you should definitely consider this application.
5. Funimate: Robust Video Editor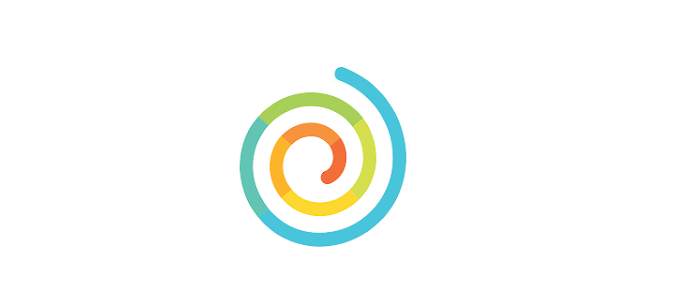 Well, if you are looking for apps like TikTok to earn money, this is it.
Funimate is a platform that is particularly focused on revenue generation. Some people go as far as to say that, it is "too" focused on monetization.
Consequently, a number of application's features are hidden behind the paid version. However, if it offers any relief to you, this platform allows you to get personalized ads.
But much like other monetized applications, you can watch some ads to open paid feature for a while. For those who can tolerate all of the money-making strategies, this app holds great things.
For instance, this platform is considered to be the most popular video editing application that also doubles as a video-sharing platform. It has amazing tools and features that make it easier to use the popular features.
Nevertheless, this is one of the best alternatives to TikTok in 2022, which you should definitely give a go. And if you want to develop your own app like TikTok, all you need to do is consult an on demand app development company.

6. Byte: By Vine's Creator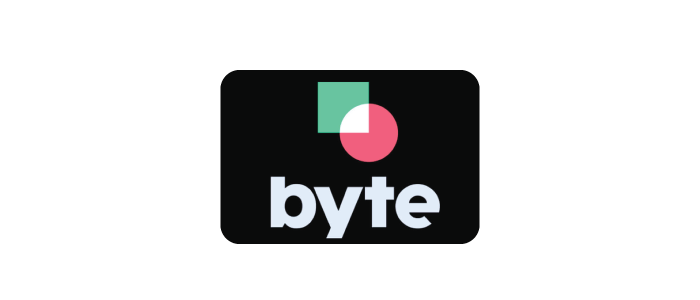 Who doesn't remember Vine? It one of the most fun and entertaining platform anyone had ever seen. However, it broke everyone's heart when the platform died out.
If you are a fan of Vine, we have a surprise for you. BYTE. This is a TikTok-like platform that comes from the developer of Vine. Yes, you heard that right.
With an interface quite similar to TikTok, you are going to love its looping video content. And what makes it that much easier to use is the fact that you can import videos from other platforms.
Plus, much like another platform on the list, you can add text and music to the clip. However, a major drawback is that you can not edit videos after recording them. And there is a lack of filters.
Apart from that, it does offer some good points like amazing communities related to comedy, Minecraft, K-pop, etc. This is what makes this one of the best apps like tiktok in America. 
7. Likee: All in One
Now, each platform offers something different. What do you do when you want all of it? It's not like you will download all the apps like TikTok. And you don't need to when you can get it all in one place.
This is Likee, an amazing TikTok Alternative Application that bring all the good thing to one application. And the look & feel of this application really shows how it comes from a world class iOS or android app development company.
Coming back, here you can explore videos like TikTok and record them, you can also go live and create long from videos like Instagram.
Moreover, it has amazing editing tools along and filters just like its counterpart Snapchat. And for hands free recording it also has a timer.
But what makes Likee unique is the platform's special focus on music. It has a robust collection of songs and tops it off with a music filter that can your videos that much more fun to watch.
While it is a new platform, it is a growing community with amazing content that you will surely love if you are a fan of TikTok.
8. Firework: TikTok for Adults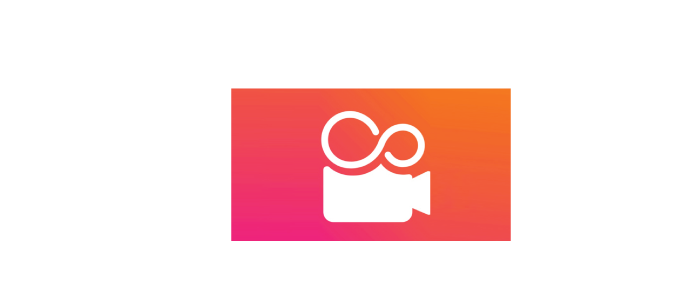 Since we mentioned an alternative of TikTok for kids, it is only fair to do the same for adults. And if that is what you are looking for, Firework is for you.
The interface, features, and tools on this platform are quite similar to others on the list. But what makes it stand out is the concept. Here, it shows you videos that you can watch and then save to a collection.
Again like Instagram, you can find new content through hashtag search on the discover tab. And with the simple UI/UX Design there is no distraction, you are left alone with your amazing video content.
Coming from TikTok, you will find the whole experience to be a lot familiar. And that is a good thing here.  With this said, let's look at some other apps similar to tiktok. These are, as mentioned below:
9. Kwai – Growing Social Media App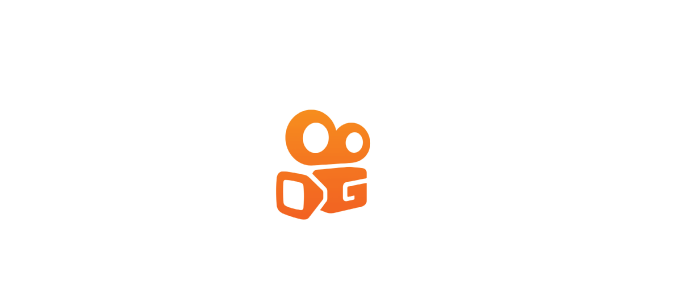 Kwai is one of the largest video-sharing platforms on the list, with 300 million registered users. Again, in the same fashion as Tiktok, the majority of videos are short.
But what makes it stand out is, that it doesn't rely on heavy editing and adding layers & layers of filters. Rather it focuses much more on plain videos, promoting originality.
While the kwai's growth has not been that drastic in recent years, you can still expect great things from the platform. And the current community is something that you would want to be part of.
And the fact that it has been around since before TikTok was launched, makes it even more interesting.
Moreover, this is a platform that you get when you hire dedicated developers who are on top of their game and give them a unique concept.
Therefore, this is a platform that you should definitely try.
10. Lomotif: Music video creator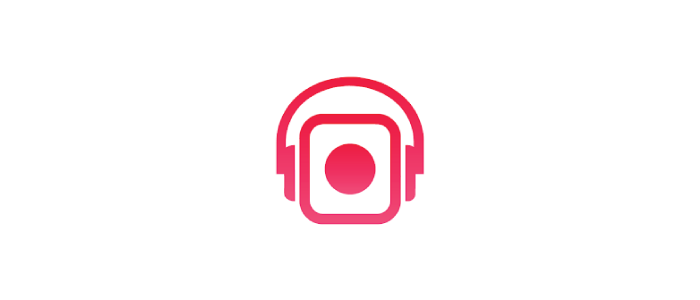 People often ask, which is the best app like TikTok? And while people mention many popular names, one that is often missing is Lomotif.
With a user base that is 50 million strong, lomotif is an amazing platform that you will absolutely love.
A popular Music Video Sharing platform, Lomotif has a range of resources that you can choose from. And as for the community, yes it is also dedicated and highly welcoming.
Just like tiktok, you can also build your own follower base with amazing content.

Conclusion
TikTok took the world of social media by storm, with billions of users and million in revenue. While the trend might have diluted a little, people still love using tiktok. However, every once in a while we all look for an alternative. And in this blog, we discussed top 10 apps like tiktok.
Now, if you want to develop your own app like TikTok and grow it to become one of the best social media video sharing platforms in the world, the first step is to get a development partner. All you need to do is contact a market leading mobile app development company that will help you bring your idea to reality.