Everyone wants to develop an education app.
And there are plenty of good reasons behind it. As of today, the education industry is one of the largest. There are more than 600,000 education apps on the market. By the end of 2022, this industry is forecasted to cross the $240 billion dollar mark.
There is no denying, that this industry has huge potential, as it has grown by over 900% since 2000. But the question is how do you become a part of this industry?
If you are one of many people who are wondering how to develop an e-learning mobile app, you have come to the right place. In this blog, we will be going through everything related to education app development.
What Is Education App Development?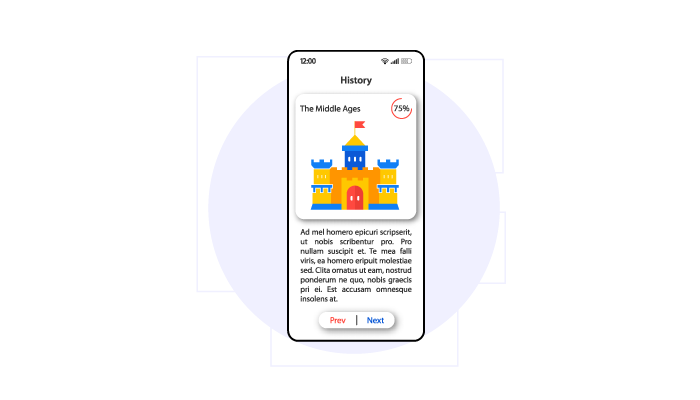 The education industry is one of the largest, is not the largest. And it has been around for some time now, to say the least. Just like everything else, it wasn't long before the education and learning industry also experienced a technological revolution.
First, computers were included in education, then smart courses that you can buy and take home, and this time, it is Education mobile apps. Now, there are various different types of solutions that are included in education app development.
So, what are these education apps exactly? Well, collectively we can say this mobile application that is available on both platforms enables students to receive various forms of education like courses, and classes, through a mobile phone.
In simpler words, you can say the app brings your entire college or school to you through your mobile. And developing these apps is known as Education mobile app development. Now that you know what it is, let's look at the different types of the same.
Types Of Education Mobile Apps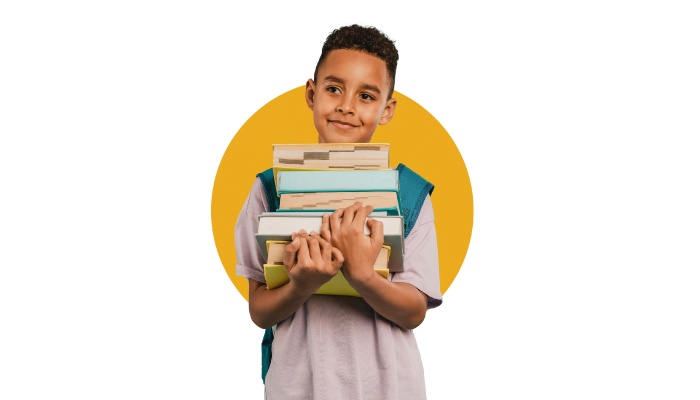 The e-learning industry is a vast one and naturally, there are various e-learning mobile app development solutions. To get you familiar with the concept, we shall be looking at a few of these types. Moving on, these are, as mentioned below:
These days a lot of people choose to buy online courses rather than attending physical classes. And the online training courses mobile app allows you to do just that. Moreover, the app doesn't only allow the user to purchase these apps but also to study them through the app. This type of e-learning app like Duolingo is one of the most popular.
Exams are the bane of every student but we have to study for them and attempt them anyway. So, why not prepare for them in a smart way? This can be done using an exam preparation mobile application. This is one of the popular examples of education app development. And it can help you prepare for various exams be it the University entrance exam or your regular term tests.
There are a lot of people across the globe who wants to learn a second or even a third language. With a busy life schedule and the ongoing situation in the world, attending classes isn't actually a good option. This is the reason why top companies came to develop an education app like Duolingo.
Live Streaming Classroom Apps
Online classes have been around for a while and students have mixed feelings about them. But this doesn't change the fact, that online classes solely saved education during the pandemic. And with the help of an online education mobile app or a live streaming classroom app, you can take it a step further.
Here, you can share live presentations, attended classes, chat in the app, teachers can conduct quizzes, assign work, and so on.
On-Demand Tutor app development
On-demand app development also increased tutor app solutions. Using this on-demand mobile app, you can hire a tutor for your kid easily. In addition to hiring, the child can also the classes straight through the mobile app.
eTextbooks App Development
Using paper for everything hasn't exactly been taken well by our environment and nature. So, the eTextbook app allows you to move that same book to a digital medium. You can also call them an ebook but you get the gist of it.
Examples of Educational Apps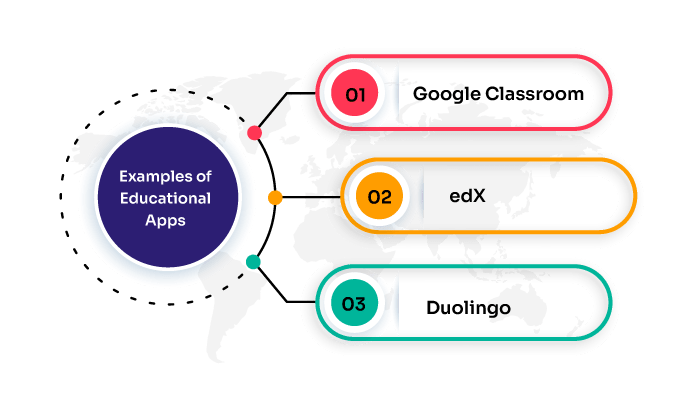 There are over 600,000 education mobile apps on the market. And in this section of the blog, we shall be discussing a few examples of educational apps. This will give you an idea that can be used to develop an education app of your own. With this being said, let's get right into it:
Google Classroom
Google Classroom is an e-learning app that stays true to its name, as it is a virtual "Classroom". Just like we have to receive and submit homework, assignment, and other work in a real school or college, Google Classroom allows us to do the same.
Moreover, the teacher can grade, review, and send assignments back to students. All of this can be done through this popular e-learning mobile app.
edX
edX is one of the most popular learning mobile apps. And if you are one of those students who dream of studying at Ivy League colleges like Harvard, Columbia, MIT, etc this app is for you.
This education mobile app allows you to buy, or avail free courses from some of the best universities across the world. As such, edX is a popular example of an online course mobile app.
Duolingo
Duolingo is one of the most popular education apps in the market. This is a good example of a language learning mobile app. Here, you can learn some of the most popular languages across the world. However, this is not all the app offers.
There are also a number of languages from popular fictional books that you can learn on the app.
Educational App Features That You Should Consider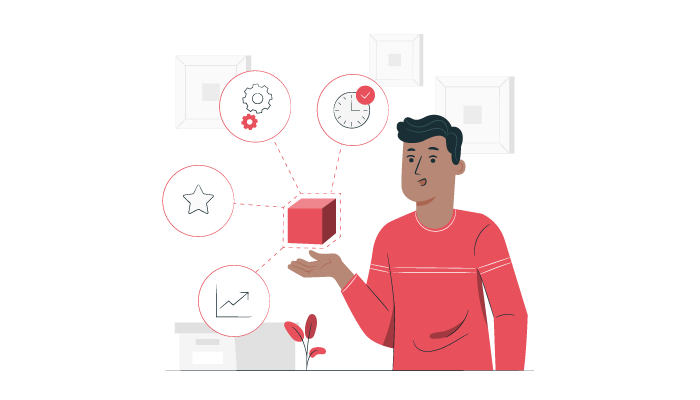 An educational app is a gift to the world of learning. However, if you want to develop an education app that is appeasing and actually useful to the students, it should have good features
Features are the backbone of the app that doesn't only attract and engage students but also provides them the value they are looking for.
In this section, we shall be looking at the educational app features that you should consider.
Now, speaking of the feature, the app can be divided into three parts. Namely: student, teacher, and admin. Let's look at the feature for each of these:
The feature for the student part of the app should be good enough to equip them with all the necessary activities. So, the feature that you should include for the students are, as mentioned below;
Student Profile Registration/login
Online Classes
In-app Communication
Submit assignment
Online Examination
View timetable
Pay Through App
The teachers' part of the app also has the necessary apps required to manage students and provide education.
Teacher Profile Registration/Login
Student Attendance
Schedule management
Assignment assigning
Test Creation and Grading
Lastly, the admin i.e. the one who oversees and manage the entire app. So, the features to include while developing educational apps are, as mentioned below:
Profile Editing and Remove
Student Admission Process
Teacher Schedule assign
Classes performance Overview
Interactive Dashboard
Payment Management
Mentioned above were the features that you should include in your educational app development. With this done, we will be looking at the 10-step development process of education or e-learning mobile app.
How to Develop An Education App In 10 Steps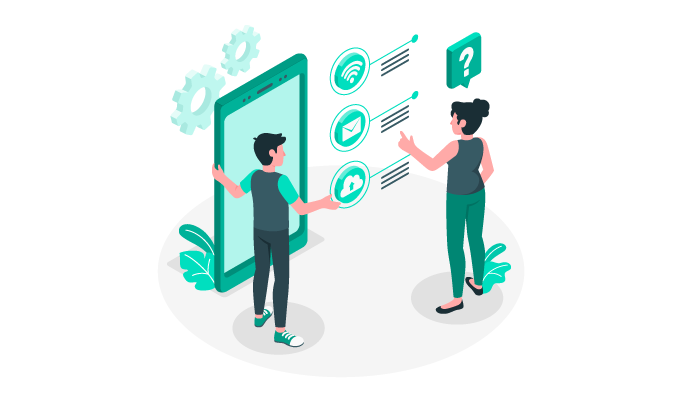 To develop an education app, there is a process that you have to follow. Here, we shall be looking at the process followed by the top education app development company. So, let's start with:
Come Up With An Idea
The very first step of starting an e-learning platform is coming up with an idea. It goes without saying that there are various different niche in the education industry. And you need to target one at a time.
One can say that coming up with the right idea is one of the hardest parts of the process. And it's even harder to get it right in the first try. That is why it is recommended that you come up with a bunch of ideas and finalize one.
Your decision can be based on the information you collect in the next step, which is…
Market Analysis
Whether you want to develop an education app or any other kind, market analysis remains one of the most important steps. Here, you can audit the market for openings, opportunities, and risks.
In addition, you can also look at the competitors. It would be a good idea to look at reviews and comments on the competitor's platform. This will give you valuable insight into market demand and customers' needs.
Monetization
Well, well, the goal of developing any mobile app is to generate revenue. And the statement remains to true when you develop an education app. Now, to generate revenue you would need a monetization strategy.
Some of the popular Monetization strategies are, as mentioned below:
Providing ad placements
sponsored content
Subscription model
in-app purchase
Now, it doesn't necessarily have to be one of these. You can come up with a new strategy or use a combination of two like most platforms do.
Nevertheless, when this is done, we can get into more technical parts.
App Development Platform
Since you want to develop an education app, there is something that you need to do, i.e. choose a platform. Speaking of the platform there are three major choices. Namely, android and iOS App Development Services.
And the third one is a little more complicated. While iOS and Android are two separate platforms, they can't use each other's apps. So, if this is something you want to do, you should choose hybrid mobile app development.
Tech Stack
Once you have finalized which platform you want your app to be developed on, you will choose the technology used to develop it. Collectively the tech-like framework, programming language, and toolkit used to develop an app are known as a tech stack.
Be careful while choosing a tech stack, as it cannot be changed later down the line.
UI/UX Design & Feature
As we discussed previously in this blog, to make an app useful to the user, you need to fill it with amazing features. And to make it attractive, you need UI UX design services that make it aesthetically pleasing.
This is one of the most important parts of developing a successful e-learning mobile app.
Development Process
This is the process where e-learning on-demand application development work will be done. It is during this step that the developer does the heavy lifting, i.e. coding work.
Due to that reason, it is one of the most time-consuming processes and also one of the most expensive ones.
Testing
Once the On-demand Tutor App Development is done, it has to be tested. It is during this testing process that developers or the QA team launch the app into a live environment and look for the bugs. After this, the necessary changes will be made and it will be ready for deployment.
Deployment
The deployment process entirely depends on the platform you choose earlier. For an instant, if you choose android app development services it will be deployed in Google's play store. Whereas the iOS one will be launched in Apple's app store. And lastly, hybrid mobile apps are launched on both of them.
Mobile App Maintenance
While the actual development process ended at deployed the work isn't finished. In order to keep the app up, running, and adaptive to the ever-changing market you need to maintain it. This is the reason why mobile app maintenance services and so important.
This is the 10-step process to develop an education app. But another question that might be bother you is, how much does it cost to develop an educational app.  This too shall be answered below:
Factors That Affect The Educational App Development Cost

Before we look at the cost of making an educational app, you should know there are some factors that can highly affect the same. So, let's first look at these factors:
Location of the developers
Team size
App Size
Type of Education app
App Platform
Tech Stack
Features
UI/UX Design
These are some of the factors that can affect the cost to hire e-learning app developer.
Cost of Making an Educational App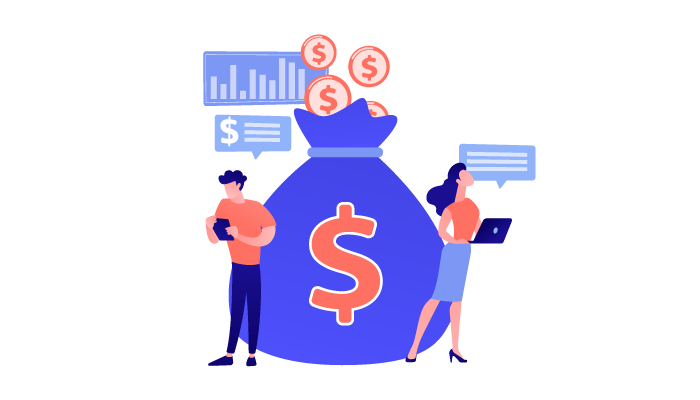 The actual cost of making an educational app depends on various factors we saw above. So, it is quite difficult to pinpoint the cost without knowing the specifics. Nevertheless, the cost of e-learning app development is usually between $20,000 and $80,000.
With this said, let's look at the cost of different types of e-learning apps.
| | |
| --- | --- |
| Type Of App | Cost |
| Training Courses Apps | $30,000 to $50,000 |
| Exam Preparation Apps | $35,000 to $45,000 |
| Live Streaming Classroom Apps | $40,000 to $70,000 |
| Language Learning Apps | $45,000 to $80,000 |
| On-Demand Tutor app development | $20,000 to $50,000 |
| eTextbooks App Development | $20,000 to $35,000 |
| Custom Education App Development | $60,000 to $80,000 |
How Nimble AppGenie Can Help You Build a Million Dollar App?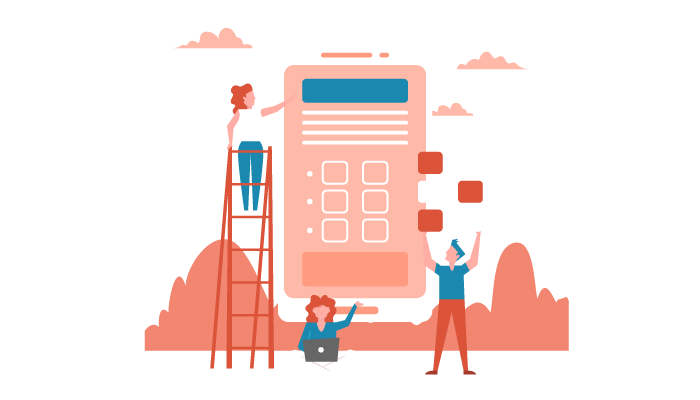 There are a lot of businesses and people alike who want to develop an education app. Now, developing a mobile app isn't really the hard part. The hard part is finding the right development partner. This is where Nimble AppGenie comes in.
As a leading e-learning application development company, Nimble AppGenie is well-known for education app solutions. We have a proven track record and perfect reviews from platforms like Clutch.
You can hire mobile app developers from our team who have years of experience with the right know-how needed to deliver market-leading solutions. Nimble AppGenie can help you generate millions of dollars in revenue with e-learning solutions that fit your business needs and appease to customer demand.
Are you ready to become the next market leader in this billion-dollar industry? Let's talk
Divya is marketing communication specialist at Nimble AppGenie. A writer by day and reader by night, she specializes in technical blogging. Throughout the time, she has been helping businesses by writing valuable business guides and articles. Nimble AppGenie is a renounced fintech and healthtech development service provider that is helping small-large scale enterprises.