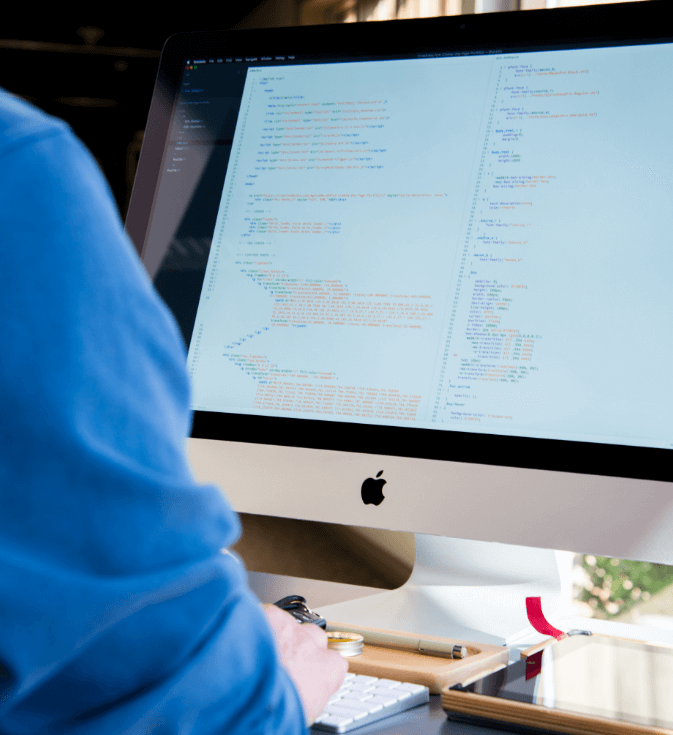 CRM
Stellar CRM Software Development
The majority of Fortune 500 companies have invested in CRM solutions. These systems don't only help businesses sustain customer relationships, but also streamline operations. This boosts marketing operations.
So, if you don't already have a CRM solution, you are missing a lot. Nimble AppGenie as a CRM Software development company can help you get the solution you need. We have the required resources, experiences, and know-how needed to deliver tailor-made solutions.
CRM
Data-Driven CRM Development Services
Customers are the fuel for any business and we understand that. This is why we deliver only the best CRM solution to companies across USA. We have a number of CRM development services that you can choose from. These are, as mentioned below:

Custom CRM Development Services
Our team of developers providesCustom CRM development servicesallowing us to deliver CRM solution that fit your marketing and business needs.

CRM Mobile App Development
You can avail of our innovative Mobile App development Services to get CRM mobile apps that are easy to use and innovative.

CRM Migration and Upgradation
You can move your Legacy CRM solution to better version or even a whole new solution with help of Nimble AppGenie.

CRM Implementation
Our Customer Relationship Management Solutions are backed with innovative technology and flexible strategies covering implementation to deployment.

CRM Maintenance and Support
In addition to amazing CRM development services, we also provide amazing web maintenance and support services.

Consultancy services
Our team of CRM developers has enough experience and market knowledge to provide excellent consultancy services.

SaaS CRM Solutions
Our SaaS developers deliver market leading customer relationship management solutions that provide all the cloud benefits to clients.

CRM Business Process Automation
Embedded latest technologies our CRM solution enables business process automation that makes everything easier and better.

CRM software development
Nimble AppGenie as a leading CRM development company, provides amazing Customer relationship management software solutions.