The very first question I would like to ask you is do you have a smart website for your business?
If your answer is no, then your business actually doesn't exist for the online community and you are missing an opportunity to expand your business nationally or internationally. Not having a good website will keep you away from a large number of potential customers. Web development for a business is a smart way to introduce your business to the world, as it helps people to see your presence even if they do not live in your area. In comparison to promoting your business via an advertisement, newspapers and other traditional marketing strategies, having a website to represent your business is a convenient and cheaper method to tell your potential customers what you do.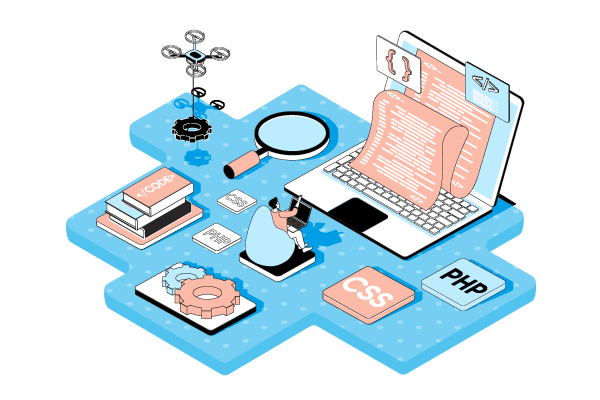 By using traditional marketing strategies, you can only promote your business in your own location but with a website, you can promote it worldwide. You can directly offer your services to any location of the world even though technically it would be easier and more convenient for your local customers to identify your business location, your business details and to avail from your services.
Web Development Services in the UK 
The Web Development Services industry's revenue is forecast to grow at a compound annual rate of 0.8% over the five years through 2021-22 to reach £560.9 million, including a 3.5% rise in the current year.
But, why is it important to have a website for my business?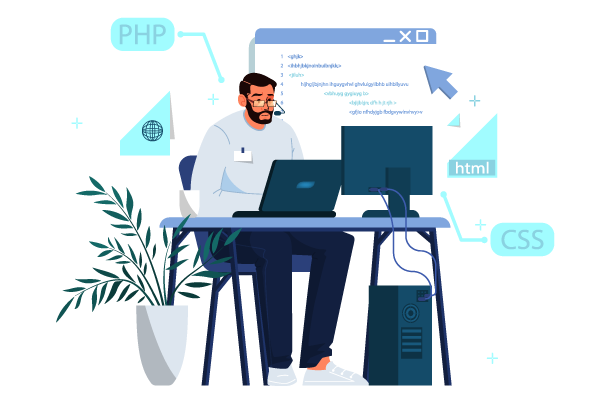 The reason is you can only work limited hours in a day at your physical business place, and at some point in the day, you then have to close the doors of your business. With a website, you can receive offers or sell your services even if you are sleeping. Therefore the doors of your business wouldn't be closed at any time. You can promote your website in your target area using digital marketing techniques like SEO or SMO. These techniques would increase the visibility of your business in Google and Bing search results, which drives more traffic to your site which directly results in more sales and leads.

A website brings you a step closer to your customers. It can help you to capture a customer's footprint and to keep the record of their details. It looks more professional to have a website development done for your business, and it also allows you to message or email your client directly if you own a smart website. Most internet users go online searching for local businesses so this is also a need for your business.
Top 4 Reasons Why Business Needs a Website
1. A Website Proves Your Brand Credibility
This very first question you will hear when you tell people about your business. Where is your official website?
The truth is that people have become smart and tech-savvy these days. They think ten times before making any business decision.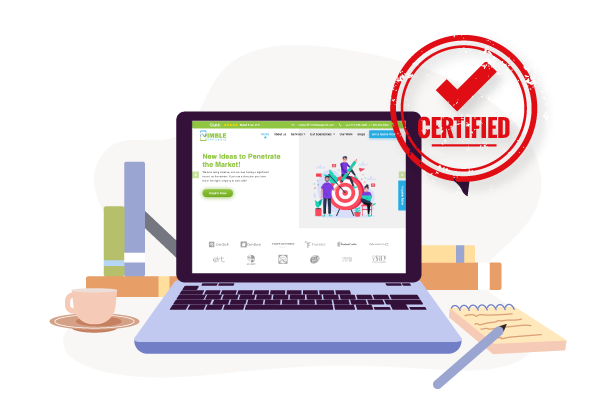 Around 30% of people don't even consider a business if it doesn't have any website. So, if you want people to think your business is credible, contact a custom web development company and have a website. Only then they will take you seriously.
2. A Better Understanding
A website can help you build a strong and long-lasting relationship with your clients. As I have mentioned before, a website makes you appear credible. This develops an initial level of trust with clients and inspires them to do business with you.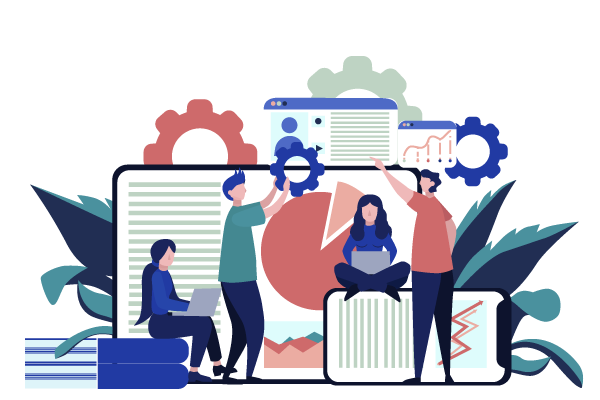 While developing a website, keep all important user aspects in mind – such as what users like and what features make them stay. This helps in offering a great user experience.
3. Web Development Makes Your Brand More Visible
For example, there is a beautiful restaurant near your house. The food is awesome, the service is incredible, and the variety is so wide that you can find just about everything you want to eat. Despite this, the restaurant has very few visitors.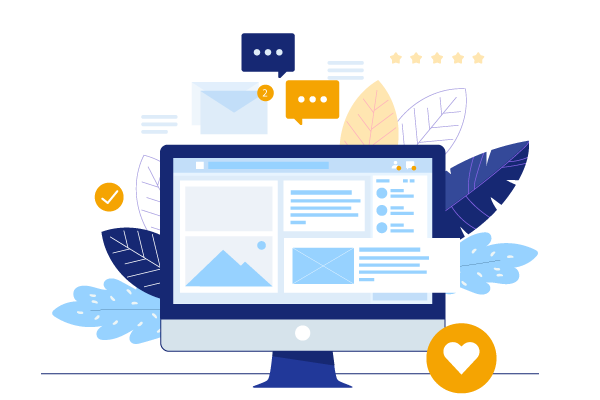 Do You Know the Reason?
The reason is not many people know about it. Now, not that it is the only restaurant in the city. There are several others. Some of them have even built an official website. As a result, they have acquired more customers despite having average services and average quality food. That's the difference in having Web development done for your business. The truth is that a brand without a website is nothing but a small boutique.
4. Businesses With a Website are Easily Accessible
This is one of the major reasons why businesses need a website. When it comes to purchasing a product or service, tech-savvy users prefer an easily accessible business and can be reached whenever they want. Now, whenever it comes to engaging with a business, many customers use a company's official website.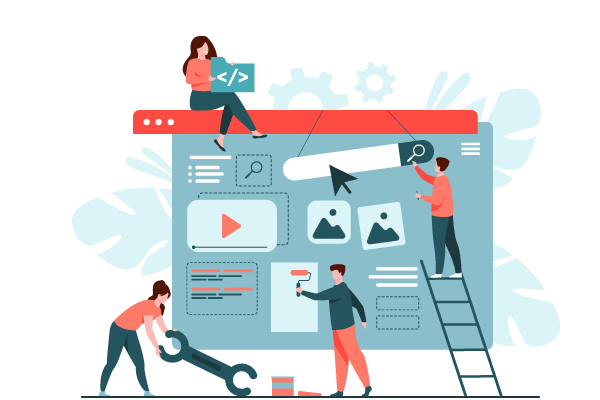 The main reason behind this is that a website is where they can find everything about your business, i.e., who you are, what services you sell, and how they can contact you. Also, an official website makes you available 24×7. As a result, they can reach out to you at any hour of the day.
Conclusion
At Nimble AppGenie, we develop various types of websites for your business. We help our client's to decide the right type of website which suits their business. We have a great team of web developers that develops user-centric and attractive layout websites with awesome functionality using the latest technologies like HTML, CSS3, Bootstrap, Ajax, PHP, and Java.
Furthermore, we as a web development company provide a top-notch solution for website design, website development, and web app development. We not only develop the smart website for our clients but also help them to promote and generate revenue through their website.