Lately, Angular JS Development services have become quite popular as it is one of the most powerful frameworks. As of today, there are over 598,744 websites powered by AngularJS platform. This clearly shows how significant and widely used this webs development tool has become in the recent past. This has attracted many clients to build their own websites using this Java-script based web development framework. And if you are developing a large website with AngularJS Development, there is something you should know.
To create a successful website, you need to know and research well how you can make your work effective. Since a large website project could be a complex task, you need to focus on how AngularJS can make things easier.
However, there are some problems that shows themselves. This is something  And in this blog, we shall be discussing the same.
5 Technical Errors, An Angular JS Development Company Should Look Out For
As with everything good in the world, angular JS solution can come with some issues. And it is a good idea to learn about the same rather then being surprised. Therefore, below are the 5 most common AngularJS problems that large websites come across nowadays. Also, to deal with the AngularJS project issues, you can choose to hire dedicated AngularJS developers.
1.Code Organization
Code organization in a logical manner is an important aspect that must be taken care of when creating a large-scale AngularJS website. It makes your website impressive and helps you track the data in a better way and fetch important items quickly.
With time, you add new files, and a systematic directory structure makes it easy to perform tasks and locate a required file quickly. It becomes difficult to do even the easy things like finding specific objects or file change sets. Moreover, in big applications, there can be a wide number of overlap between modules and shared common code.
The best way to handle the ever-growing AngularJS application is to organize your code effectively. A web app development company can start it by simply building a directory for your archetypes and split up your objects into their own files. It groups up similar files that can be accessed quickly, reducing the bulk data which grows up with time.
Similarly, modules can be managed in a better way by building a directory for shared common code and categorize your modules into sub-modules. This will make your directory sections that have overlapping code more efficient.
2. Loading JavaScript Files
The Large AngularJS projects need a number of JavaScript files and they mostly depend on each other and open up one by one. This loading process can slow down your website performance, particularly if the files are being loaded upfront in your shell page.
However, you can deal with the file dependencies that can somehow improve performance. It is always good when you dynamically load your JavaScript files because loading all of them upfront opens up all together whereas, when you load it dynamically, it loads as the user requests, which makes it more efficient.
Dynamic loading functionality can be implemented by using JavaScript library like RequireJS. RequireJS works by dividing JavaScript code into different modules, offering a finest way to dynamically load your JavaScript files. Moreover, it uses asynchronous script loading, which can boost up your application even more.
Users avoid visiting slow-loading websites that can ruin all your efforts of building a large website. Dynamic loading of JavaScript files can help you deal with it.
3. Debugging Code
It is common to come across problems during any development project that are tricky to debug. And it becomes more difficult when you are building a large AngularJS websites and apps. For debugging AngularJS apps you can use AngularJS Development Batarang chrome extension which makes the debugging process a simple one. It lets you drill down and choose your desired scopes to view.
With the help of Batarang's dependency graph and performance sections, you can also know more about your website and app. The dependency graph allows you apparently look dependencies of the objects.
By using the performance tool a Custom angular js development company can see how much time a functions takes to run and fix the ones which takes the most time. This will provide you a faster and smoother-running website.
4. Integrating Third-party Libraries
It is common to use third-party libraries to build a large-scale AngularJS application. However, you have to face some issues when integrating third-party libraries with AngularJS including changes in the DOM or values returned through AJAX calls.
This is one of the most common mistakes a developer can make. But if you hire dedicated developers chances of errors is considerably less.  Nevertheless, technical errors that come with third part library integration are something that you should look after.

5. Common Mistakes #: Lazy Loading
Lazy loading is essential to reduce loading times on any website, and especially for large AngularJS websites. Lazy loading assists you effectively load a website even when your code-base grows, and a lot of JavaScript files are required to properly load a page. Fortunately, there are various open-source projects that adjoin lazy loading to AngularJS. The simplicity of this tool makes it the best in its category.
Nimble AppGenie is a leading AngularJS Development Company and have years of experience. It is delivering excellence and understands the importance of AngularJS projects for the growth of clients' business.
Conclusion
These are the five technical issues that you may expect to see if you are planning to hire AngularJS developers and create a market leading website. And it is better to learn about the same as it can help you prepare the situation. But if this is something that you want help with, it is a good idea to consult market leading AngularJS development company as they can help you with maintenance and support of your website. This is how you can come out on the better end.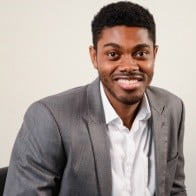 Jermaine Trotman is the co-founder of Nimble AppGenie, a company renowned for its bespoke mobile app development and web development in e-wallet app development and fintech development.