Nimble AppGenie is renowned for producing mobile apps that have a stunning design, intuitive functionalities, and that deliver unprecedented value to the end-user. Whether we are building an e-Wallet, FinTech app or on-demand service, our custom-built software consistently exceeds the expectation of our clients and their customers. It is these combinations of factors, which has led to Nimble AppGenie being awarded as one of the 10 best app development companies in USA, Houston by MobileAppDaily.
What Made Us Stand Out?
MobileAppDaily uses a variety of components to create their list of Best App Development Companies in USA Houston. One of the key aspects of their judgment is the opinions of existing and past clients. SJ Global, a merger and acquisitions firm, had this to say about working with us.
"The app led to a 30% increase in business for us. Nimble AppGenie's professional team have established a seamless workflow. This ensured effective collaboration throughout the project. The team provided us with an extremely high level of customer service and support from start to finish."
Our Plans for the Future
We are looking forward to continuing to serve the Houston community with great technology, and potentially helping other cities in the United States in a similar fashion throughout 2020 and into 2021. If your business is interested in creating an app, contact us. We love to add value to your ideas!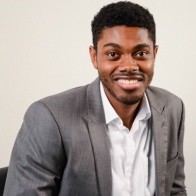 Jermaine Trotman
Jermaine Trotman is the co-founder of Nimble AppGenie, a company renowned for its bespoke mobile app development and web development in e-wallet app development and fintech development.