Do you want to create a healthcare app?
The Healthcare app industry was valued at $47.7 billion in 2021 and in the next five years, it is expected to hit $149 billion in valuation.
The healthcare industry is easily one of the largest ones and combines it with tech, you get the healthcare mobile app.
Not to mention they boast this industry got with the sudden arrival of the Corona Pandemic. With skyrocketing innovation and good customer response, we have this multi-billion dollar industry.
Now, if you want to develop a healthcare app of your own, you must have a few questions. Despite hundreds of development companies and thousands of clients, there are a few basic questions that you need to find answers to.
And that is why; you have stumbled onto this blog. Here, all of your questions related to Healthcare app development and various aspects related to it shall be discussed. With this being said, let's start by answering the first question that is…
Why Create A Healthcare App And What Is It?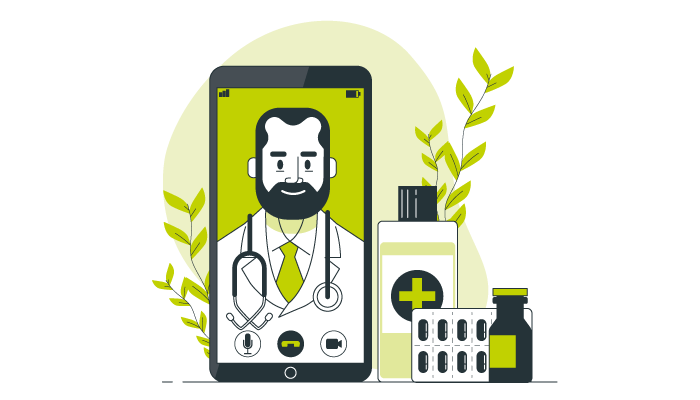 So, why should you create a healthcare app of your own, and what is it? Let's answer the latter one first.
A healthcare mobile app or mHealth app can be considered an umbrella term. There are various different types of healthcare apps that we will be discussing later. They vary from the basic ones to full-fledged healthcare apps.
In simple words, you can say a healthcare app delivers conventional healthcare-related services via an app to the patients.
Now, the majority of people reading this blog have lived through the covid pandemic which despite being weak is still quite alive.
And in this situation everyone one of us had used some or other kind of mhealth app. So, this is the answer to what. As far as why is concerned, the reason to develop a healthcare app is, as mentioned below:
Future of Healthcare
One of the main reasons you should consider healthcare app development is this: this is the future of the healthcare industry.
It goes without saying; that tech is going to cover each and every industry while integrating with it.
So, in a sense, every industry will have some or other form of tech in its operations. And it's not like we haven't already seen the advantage mhealth app during a covid pandemic.
So, developing a healthcare app right now and letting it grows with expanding industry will make you an early starter. Opening up doors to you and the possibility of becoming a future market leader.
Customer Demand
The easiest formula to make millions or even billions of dollars in the market is, to deliver what customer demands. And today, customers demand better, innovative, and trustable healthcare mobile apps.
By creating a healthcare mobile app of your own and deploying it in the market is how you respond to this demand. By doing this you aren't only catering to market demand but also creating millions of dollars in revenue.
This is yet another top reason to consider developing a healthcare app of your own.

Expanding Multi-Billion Dollar Market
Lastly, you should create a healthcare app of your own because you don't want a piece of this multi-billion-dollar cake. Nothing screams opportunity and off-the-charts revenue like mhealth niche.
If done right, Healthcare IT Solutions can help your business grow and capture the market, generating millions of dollars in the process.
These are some of the reasons why you should develop a healthcare mobile app of your own. Now, let's look at the different types of healthcare app development solutions.
Types Of Healthcare App Development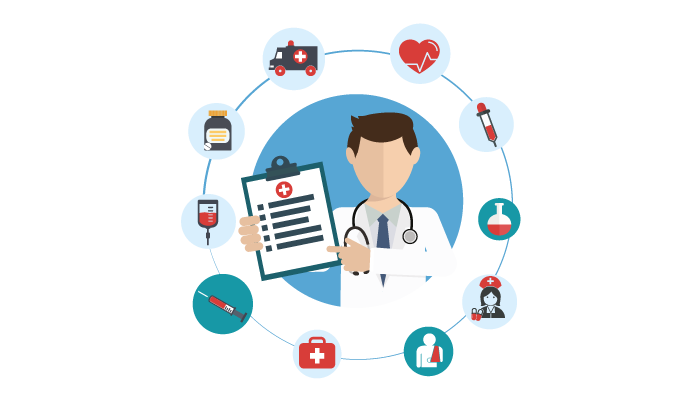 Like we discussed above, there are various different types of apps that can be called healthcare app. Now, in this section, we shall be looking at these different solutions:
| | | | | | | |
| --- | --- | --- | --- | --- | --- | --- |
| Appointment booking app | On demand medicine Delivery App | Medical Professional networking apps | Medical health tracking apps | Clinical assistance apps | Telehealth mobile apps | Online Appointment App |
| Doctor-on-demand apps | Preventive Diagnosis apps | Healthy lifestyle apps | Chronic conditions Tracking app | Mental health apps | Medical education apps | Medication Reminder App |
So, these are some of the major different types mhealth apps. You can use these ideas to develop your own healthcare app or come up with your own unique idea. In any case, some of the features that you should consider adding to your mhealth apps shall be discussed in the next section.
Features To Include In Healthcare Mobile App Development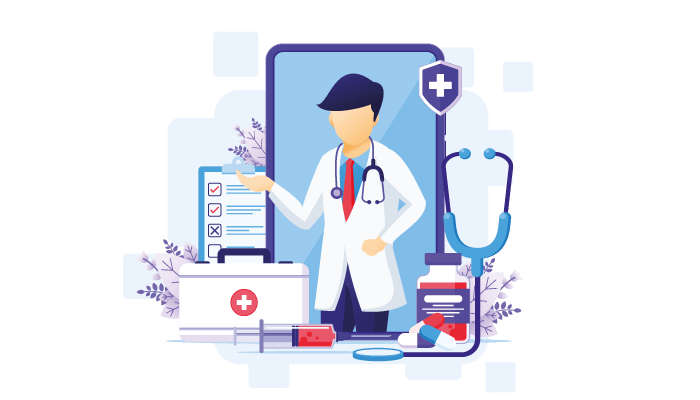 It goes without saying that, the feature can either make your app popular and attractive, or it can make it undesirable. That's why; you should also pay special attention when it comes to adding features in online medical app development.
So, let's look at some features that you should consider adding to your mhealth solution:
In-App Medical Document management
We all know hospital visits, check-ups, tests, and so on result in a lot of documents for you to manage. And problem is, all of these are important.
Now, what if all of these documents could be saved in your mobile app? This is what we are talking about. This is a feature that you should be considering adding in your mobile health app.
Secure Payment Gateway
What makes a good health app? Features that cater to customer demand. And this feature is one of them. Adding a secure payment gateway allows users to pay for their visits, prescriptions, test, and so on right through the app itself.
Profile Registration and Management
While there are many apps that you can use without creating a profile, this feature is a must-have one. The reason is that creating a profile with all of your details makes it easier for the doctors to do their job.
They don't have to ask you 10 questions for the basic information.This is the reason why you should consider adding this feature to your digital health app.
Online Appointment Booking
Online appointment booking is yet another feature that was pretty handy in a covid pandemic. As we couldn't leave our house for even the most basic of tasks, a feature like this enabled us to consult doctors.
Now, there is no reason why this won't be useful in present-day situations. For there are still many medically or physically disabled patients who find it quite hard to visit a doctor.
Health and Medical Tracking
A fact that most of us ignore is, that the majority of illnesses and medical problems can be avoided if we keep track of our health.
This is the reason it is important to include medical and health tracking in your mhealth mobile app.
So, these are some health app features that you should consider when you create a healthcare app of your own. Now, that we are done with this, let's look at the development process:
How To Create A Healthcare App: Development Process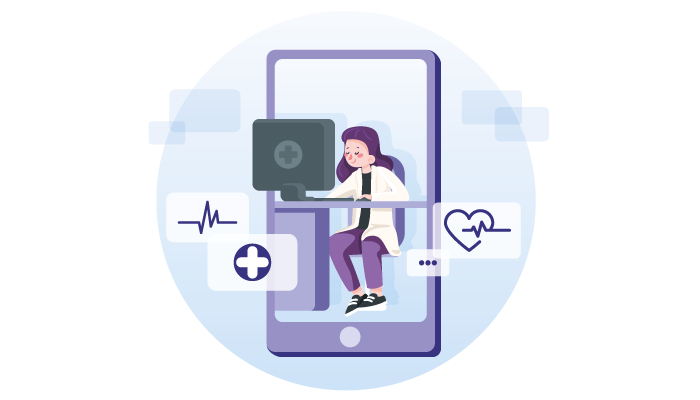 Developing a healthcare app isn't exactly rocket science.
However, there is still a process that you need to follow. This helps ensure that you get the best result without wasting time and increasing the cost.
So, let's look at the steps required to develop a healthcare app:
Market Research
The first step of developing a mhealth app is conducting market research. Here, you can collect valuable information to cross-check your idea.
The information and data collected in this step will be the base for the rest of the process.
Health App Business Model
After collecting the necessary information in market research, it's time to choose a health app business model.
Choosing the right business model is important for the success of your healthcare mobile app. And once you are done with this, we can move to one of the most important steps.
Compliance
Since we are talking about mhealth app, which deals with a lot of critical medical and mental health conditions, there is some compliance that you need to follow.
Medical compliance can be different based on the country you are in. After acquiring all the required licenses, and making sure you are following all the compliances, we can start developing the app itself.
App Platform
Now, the first thing you need to do is choose an app platform.
Two of the most popular options are iOS and android app development services.  Both of these platforms are great in their own sense. And they offer amazing benefits.
However, if you find it difficult to choose between these two, you should consider hybrid app development services.
Once you have finalized one of these, we can move to the next step.
Tech Stack
Each platform gives a few options for the tech stack.
For those who are unfamiliar with the concept, tech stack refers to the combination of technologies like frameworks, programming languages, toolkits, etc.
For instance, MEAN Stack Development is one of the popular tech stacks. It is quite important to choose the right tech stack as it can highly affect the total development process, performance, and look and feel of the application.
Feature and Design
Healthcare app design and features are two things that can highly affect user engagement and eventually market performance.
You see, good performance isn't enough. Rather you also need good design and fitting features. And the question "What features should a health app have?" has already been answered in the blog previously.

Development Process
Once all of the different bits are prepared, you can finally start the development process. Here, healthcare app developer will combine different things together.
This is one of the most times consuming processes and rightfully so. Make sure to maintain good communication throughout the development.
Testing and Deployment
Once the development is finished, it's time to test the app.
Testing is an important process as this is where all the errors are identified and eliminated. After all the necessary changes are made, the app is deployed.
The deployment process actually depends on the platform you choose. For instance, if you choose iOS app development services, the process will be different when compared to android one.
Maintenance and Support
While the main process has ended with the deployment, there is another important thing that you cannot ignore.
This is mobile app maintenance and support. These services help maintain the performance of the app and its position in the market.
This was the nine-step process to create a healthcare app. A question that might arise now is, how long does it take to develop a medical app, and what is the cost to do so, we shall be answering both of these questions in the next section.
How Long Does It Take To Develop A Medical App?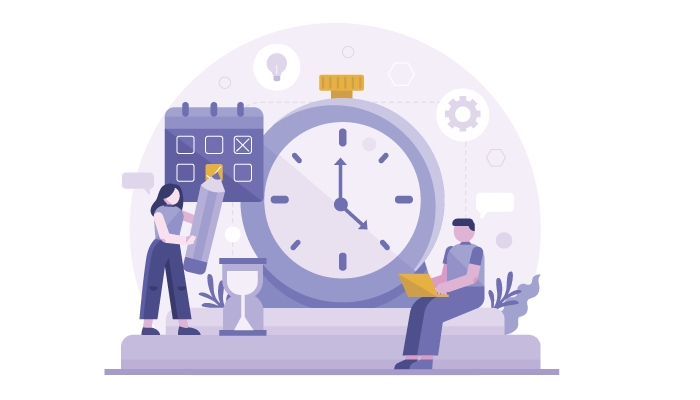 The development time depends on various factors. This includes complexity, type of app, platform, tech stack, and so on.
Nevertheless, you can say the average medical app development time can be between three and nine months. Now, if you want to better estimate time, it is recommended that you consult a medical app development company.
The same can give you a better idea based on the project specifications and your preferences.
Healthcare App Development Cost: All You Need To Know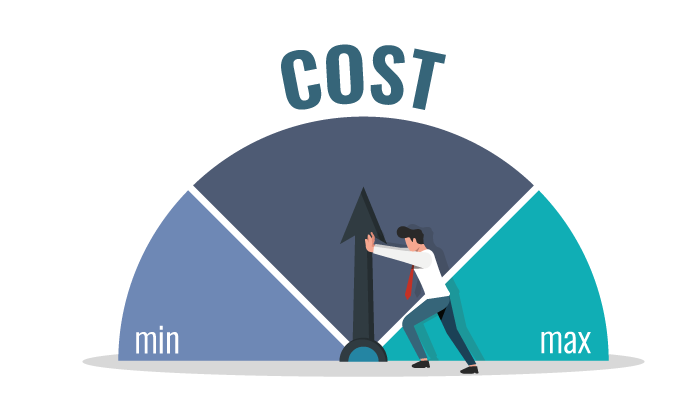 Just like the development time, cost to develop healthcare app also depends on several different factors.
Some of these factors are, as mentioned below:
App platform
Tech stack
Team size
Type of App
Complexity
Features
It is not possible to accurately predict the healthcare app development cost without knowing the specification of the healthcare app project.
Nevertheless, you can expect anything between $20,000 and $55,000.
Choose The Best Healthcare App Development Company
You want to make millions of dollars but for that, you need to develop a stellar healthcare app.
Now, there are many on demand application development companies in the market who can do this for you.
However, you are looking for nothing but the best. And when it comes to this, there is no one better than Nimble AppGenie. As a leading healthcare mobile app development company, we have years of experience and the required know-how needed to create a healthcare app.
So, if you need help bringing your million-dollar idea to reality, we are here to help you.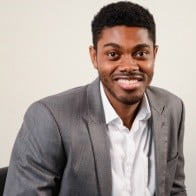 Jermaine Trotman is the co-founder of Nimble AppGenie, a company renowned for its bespoke mobile app development and web development in e-wallet app development and fintech development.