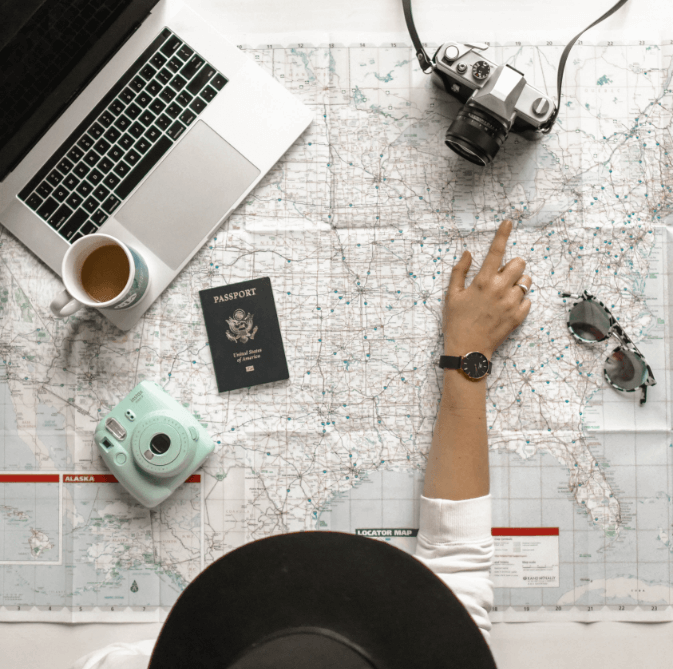 Innovative Tour and Travel App Developers
People love traveling and you can see everyone talking about it, posting a picture, sharing their travel stories, and whatnot. From the perspective of business, with valuation expect to reach over £257 billion. Nothing screams opportunity and huge revenue more than the travel and tourism industry. And with extensive experience and a creative approach, our tour and travel app developers can help you.
Nimble AppGenie is a leading tour and travel app development company offering revolutionary services. We can deliver innovation and value to your business, helping you reach the next level within no time. We are here to help you grow.
Tour & Travel
Tour and Travel Software Development Company
As a leading tour and travel software development company, Nimble AppGenie offers a range of solutions that help a business like yours fulfill their target and grow beyond.
Custom Travel App Development
As a leading web/app development company, Nimble AppGenie is more than capable of delivering custom travel app development solutions. With this, you can grow your business while capturing more customers.
Taxi Booking App Development
With Nimble AppGenie, you can avail Taxi Booking App development solution which helps you develop and deploy an innovative and unparalleled taxi or cab booking app which is one of the most popular solutions today.
Hotel Booking App Development
Booking a hotel in another city or another country can be a bit of a hassle. However, this is something you don't need to worry about. As a hotel booking app Development Company, we can deliver the best hotel app solutions.
Flight Booking App Development
Finding the right flight at the right time, from a preferable airport and most importantly,at an affordable price can be really difficult. We can deliver a solution that helps you remove all of these obstacles.
Travel Agency CRM
As a leading travel agency software development company, Nimble AppGenie can deliver innovative and easy-to-use customer relationship management systems. With this, you can improve your business operations.
Tour and travel App Migration
Suffering from slow and bug-filled legacy travel and tour solution? Nimble AppGenie as a leading tour and travel app development company is willing to help you migrate to an improved solution that fulfills your business needs.
Travel Guide App Development
The guide plays an important role in helping you explore a new location. And now, you can replace your guide with a mobile app that offers multi-lingual content and everything else that you would expect from a guide.
Mobile App Maintenance and Support
As an innovative travel software development company, Nimble AppGenie also provide stellar mobile appmaintenance and support services. This helps you ensure the continued success of your app in the market.