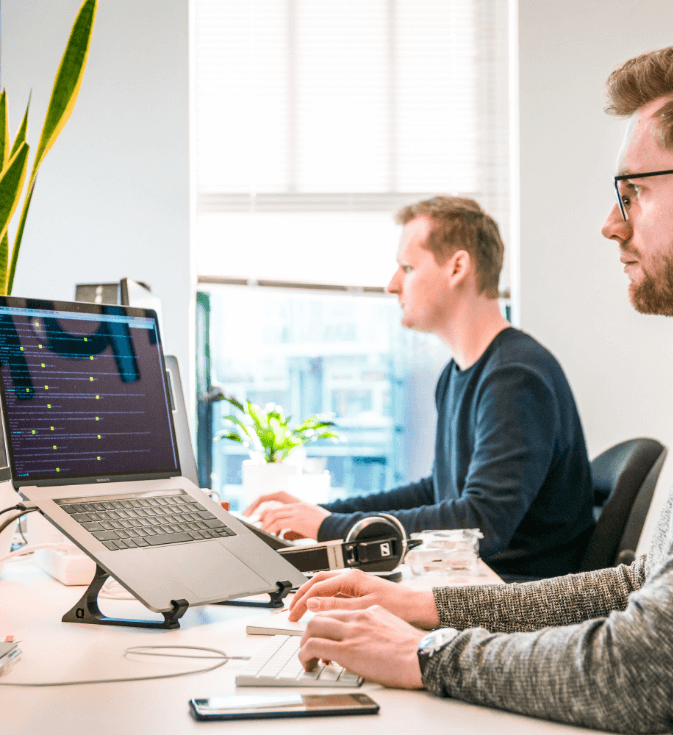 Custom software
Innovative Custom Software Development Firm
Every business has its own business needs and its own preferences regarding the software they want to use. While there are several different options available in the market, often the client's choice and the available option don't manage. This is where custom software development services come in.
So, if you want to develop your own custom software that is tailor-cut for your needs, Nimble AppGenie is here to help. We are the software application development company USA/UK clients love. And we have what it takes to deliver agile, robust, market-leading solutions.
Custom Software
Innovative Custom Software Development Services
As a leading Custom application development company, Nimble AppGenie understands the need of custom software in improving the operation of the company and streamlining the same. This is why we offer a number of custom software development services. These are, as mentioned below:

Custom Software Development
Custom software development from scratch that brings your million-dollar idea to reality and a working app that generatesgroundbreaking revenue.

Software product Migration and Upgradation
The old software doesn't satisfy your needs? Now, you can migrate to a new solution or upgrade the existing one with the help of Nimble AppGenie.

Mobile App Development
Nimble AppGenie is a leading mobile app development company offering a range of mobile app solutions that you can choose from.

SaaS Application Development
Our team of SaaS developers are eager to help you develop your own cloud-based application that streamlines your business operations.

Maintenance and Support Services
In addition to stellar development services, we also provide amazing software maintenance and support services.

CMS Software Development
Our Content Management System or CMS solutions allow the clients to manage and optimize the website, reaping the best results.

Full-Stack Software Development
Our team of experienced software developer have the right know-how and experience needed to deliver amazing full stack software development solutions.

Project Recovery Solution
Worried about your stuck project? Nimble AppGenie has the right resources to deliver the project recovery solutions you are looking for.

Enterprise Software Development
Custom software development for enterprise is one of our top services. And now, you can avail it for your business needs.