Do you remember the good old days, playing cops and robbers using a walkie-talkie with your friends? With the advancement in technology, iPhone app developers have made it better and robust now. Just like the story feature of Snapchat, Instagram, this application allows users to share video messages with their friends.
Walkie-Talkie applications have completely transformed the smartphone industry. These applications allow users to easily communicate with their friends using an internet connection.
What is Marco Polo App?
Marco Polo is a video messaging app that allows users to talk or chat with their friends easily who are already using this app. Users can register or sign up in the app with email, name, and phone number. The home page contains the list of all the connected contacts that users can start a video chat with. Users can easily view the chat history and they can also re-watch old videos from the chat. The videos are accessible to all the members of the group. The videos can be viewed by the members of the group even though they don't own that particular video. The settings of Marco Polo app allow users to withdraw and add text to videos. Users can easily respond to messages right away, just like they could with a walkie-talkie, and they can also send video replies.
How the Marco Polo App Works?
The use of the Marco Polo app is pretty simple and basic,just like a children's game. Instead of sending messages to your friends to ask how they are doing and where they are, you can simply tap on the "Marco" button to signify your current location to your friends and contacts. Moreover, the app allows you to select particular contacts with whom you want to share the message.
Why Develop a Video Walkie-Talkie Application?
The market of walkie-talkie applications is buzzing right now. For instant communications with friends, many people are depending on this type of application. Below are the main reasons why iPhone and Android developers are focusing on developing walkie-talkie applications.
Walkie-talkie applications provide a seamless experience to users, allowing them to communicate with their friends easily. Moreover, in case of emergency, users can also share their information with their friends.

With the advancement in technology, now there is no need to carry extra systems with you. The mobile app development companies have developed walkie-talkie applications which can be easily installed on your mobile devices.

The walkie-talkie applications are fast and easy to connect.

Mobile walkie-talkie applications allow users to communicate with their friends without any boundaries.
Walkie-Talkie Application Features
There are various features that need focus during development. These features make the application more fast, secure, and robust. Including these features will surely help your business to generate profits from the app.
Sign-up/Login
The very first page on which the user lands. Users can register on the app with a mobile number. The user also has to verify the mobile number with an OTP due to security reasons.
Synchronizing Contacts
One of the major features to make the app and communication better. When the user creates an account on the app, the contacts are automatically synced to the app with the user's permission.
Chat Option
The app offers various options to users for communicating with their friends. Users can go with video calls, audio calls, multimedia messages, text messages, or group calls for communicating with friends.
Chat History
Another important feature that must be kept in mind during development is that the app contains a complete history of chats and calls. This allows users to continue chats and make calls with others easily.
Message Status
Undoubtedly, one of the most interesting features to be included in the Walkie-Talkie application. This feature allows the users to know about the status of the message that they have sent to their friends. Users can easily know whether the message is delivered or not, or it is read by the receiver or not.
Voice Change
There is no need to look good or put up makeup for using the app. The app allows you to add filters to your videos. Moreover, you can also change your voice with various available options.
Managing Profile
Users can add or edit details from their profiles. The following options are available in the user profile, which can be edited or updated.
Username

Password

Profile Name

Contact Number

Email ID

Profile Picture
Push to Talk
This is another important feature of the Walkie-Talkie mobile app. Users can easily pin their location using the "Marco" button and start seamless voice and text communication with their friends.
Interoperability
Regardless of the platform, the app allows users to connect and communicate with each other. This means that no matter whether you are using iOS or Android, you can easily communicate with your friends.
Favourites
With a single tap, users can easily add their close friends and family members into the favorite list. This allows users to keep the frequently contacted connections handy.
Top Walkie-Talkie Apps in the Market
There are some walkie-talkie applications in the market that are leading the industry. These applications are really popular and used by millions of people.
Zello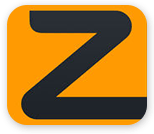 With a lightning-fast free PTT (Push to Talk) radio app, Zello transforms your smartphone into a Walkie-Talkie. With the app available for both iOS and Android platforms, users can chat or communicate with their friends privately, or they can connect with public channels to join on-going discussions.

Features available in Zello application: –
High-quality audio and video calling

Public and Private Channels

Bluetooth Support

Android Wear Support

Call Alert

Image and text status sharing

Push Notifications

Automatic Contact Synchronization
Two Way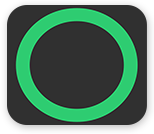 This is another walkie-talkie application that allows users to communicate with each other at an instant. The easy and flexible interface is the most attractive feature of the app, which allows the users to connect with their friends and family. There is no need for each user to sign up separately and the app does not collect any information from them.
The app is similar to a traditional walkie talkie app. Using the map, the user can select the channel and location, and talk to anyone on the channel. The app is available for cross-platform. This means that the users can run the application on both iOS and Android platforms.
Marco Polo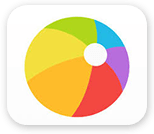 The app is becoming popular in the market at a rapid pace. It allows users to send face-to-face messages to their friends in a walkie-talkie style. Users can join a group or community, or they can communicate with individuals. Apart from this, many other features are also offered by the Marco Polo app like instant emoji reaction to living feeds, video and voice filters. Moreover, the app is available for cross platforms. So, it doesn't matter whether you are an iOS user or Android user, you can easily communicate with your friends.
Voxer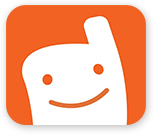 Voxer is a free walkie-talkie messaging tool that contains various interesting features like Live voice, text, photo and video sharing. Voxer is the only application that is secured with end-to-end encryption. Just like push-to-talk (PTT) or walkie-talkie, it allows users to instantly communicate with their friends. Some of the most reliable features offered by Voxer are mentioned below.
Available for iOS, Android, and Web platforms

Allows users to send audio, video, and photos

Private chats secured by end-to-end encryption

Playback, saving, and delete option

Live audio

Offers group or individual chat
Apple Watch Walkie-Talkie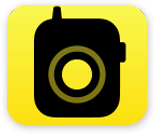 As the name describes, the app is available for iOS users only. Apple watch users can use FaceTime to receive or make FaceTime audio calls. The app transforms the apple watch into a walkie-talkie, allowing users to send voice notes to their friends or contacts. The receiver can listen to the audio message through the Apple Watch. One of the major drawbacks of this app is that the users can only share an audio message with their contacts, not in groups or public conversations.
Develop a Robust Walkie-Talkie Application with Nimble AppGenie
Nimble AppGenie provides highly rated products to small scale as well and large scale enterprises, globally. With the experience of 6+ years in the IT industry, our team of 49 expert employees has delivered around 500+ successful projects to our clients globally. Our agile development methodology and user-centric approach allow us to develop projects that deliver full client satisfaction. If this kind of app interests you, get your fully robust and flexible walkie-talkie mobile application for cross-platform developed by our experienced team.