Blockchain technology is the next big thing in terms of technology. Experts are using it in a variety of ways and the technology is helping a number of businesses, mostly big banks, and tech giants amazingly. It is a digitized, decentralized record that includes all cryptocurrency transactions. Blockchain offers supreme security and speed for data transfers. It is rapidly growing, because it offers a great number of advantages including unmatched security against fraud, security against cybercrime and only authorized users are allowed to access the network.
Blockchain technology can be useful for almost every industry where value is exchanged. This is why a number of companies exploring this technology understand how it can make a difference in the way they do business. Here are the top 10 blockchain development companies that can help you with the blockchain technology. You can also hire blockchain developers for your project, powering up your business.
Nibmle AppGenie aims to deliver superior quality services and have been successfully served a number of customers from the last ten years. Their unique and high-performance software solutions can help make a big difference in your business. Developers work hard to make things easier for you. They offer their services for all kinds and sized businesses, the market is massive and helps you with every technology including blockchain.
LEEWAYHERTZ
Leewayhertz was established in 2007 with the aim to deliver perfection. It has it's headquarter in San Francisco, California. It crafts exclusive blockchain applications for large and medium-sized businesses. It has an amazing team of skilled blockchain developers to turn your ideas into a real one. Developers make it certain that they deliver you what exactly you want.
Fueled
fueled is a leading company that provides apps based on blockchain technology, consultation services for blockchain solutions, support and maintenance services for blockchain products and services. fueled was established in 2009 in London.
PIXEL CRAYONS
Pixel Crayons headquarters in Delhi, India. It works with a variety of business and no matter you have a small-sized, big or medium-sized business, they have every solution for your development needs including blockchain development.
CODE BREW
Code Brew believes in delivering exclusive solutions. The team at Code Brew works hard to achieve their client's goals, pays special attention to its customers, and ensures that they are happy. They offer amazing software solutions and services including blockchain development.
ELEKS
ELEKS can be a perfect tech partner to innovate software solutions for your business. It offers outstanding consultancy services and software solution services. They help improve business efficiency by delivering advanced solutions. Their cutting-edge solutions can make things easier for any business.
They create applications for your business needs. They work with startups and small-sized businesses. They provide bespoke solutions to suit your budget. And also offer web development, cross-platform mobile app development, and blockchain development services.
Codiant Software Technologies Pvt. Ltd.
It has its offices in USA and Uk. It is a highly innovative, powerful and reliable company. It offers app and web development, customized solutions, blockchain development, UI/UX development and more.
FTECHIZ SOLUTIONS
Ftechiz was founded in 2016 and it is a leading provider of software development, app and web development and blockchain development services. It pays special attention to all its customers and leaves no stone unturned to keep them happy. They help their customers amazingly, by meeting their development and financial operations needs in the simplest way, turning the complex things into simple ones.
PROLITUS
Prolitus is a leading software solutions provider. It has a great number of happy clients all around the world. It offers software solutions and services and blockchain development services. It makes financial task handling systematic and easier with the blockchain technology.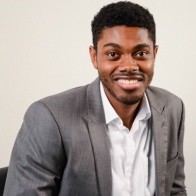 Jermaine Trotman
Jermaine Trotman is the co-founder of Nimble AppGenie, a company renowned for its bespoke mobile app development and web development in e-wallet app development and fintech development.