The App development market for mobile devices has been boosted dramatically in the past few years, with more than 4.7 billion peoples using handheld devices in 2017. This increase in mobile use has created a large new market opportunity for your business. Having an app that represents your business allows you to reach untouched sections of your market. Applications allow your clients to directly interact with your business through their handheld mobile, which may lead to you now appealing much more to the younger generation. At Nimble AppGenie, we facilitate this transition by providing complete mobile design, web design and development solutions to our clients, whilst ensuring the values of the company our apparent throughout the design.
Finding a reliable and suitable app developer for your app development project is the first task, and can often be a painful task. We take this pain away by providing cost-efficient mobile app development and marketing solution. We understand the importance of your app idea, as we have tech entrepreneurs on our team who have gone through the same process themselves. We not only develop your idea, but we also help you in deciding user-centric features and the process flow of the app. We will then help you decide the structure of the app before initiating the development process. This process helps our clients stand out in a competitive online market, and provides them with a complete development solution.
We understand the needs of start-ups, as our tech entrepreneurs have started up their own businesses. We therefore also offer start-ups an equity option as an effective and cost-efficient option to bring down the cost of development. This helps clients to grow their businesses, by focusing on users and services. The application services we provide are:
iPhone app design & development, iPad app design & development, Android app design & development, website design, website development, landing page development, search engine optimization, and social media optimization.
More Info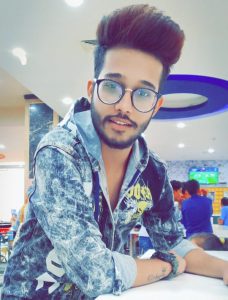 Jayesh is a senior content writer at Nimble AppGenie. A writer by day and reader by night, he specializes in technical blogging. He uses his curiosity and experience to write valuable content for small enterprises as well as large scale industries. Nimble AppGenie offers Sports Website and Ewallet app development as well as marketing services. Hire dedicated and skilled developers for your projects to achieve your desired goals.