With the world evolving each and every day, technology is one of the things that barely fails to garner speed. Until yesterday, we were trying out manual processing and trying to battle the everyday crisis.
However, now, it is terms like artificial intelligence, machine learning, natural language processing, data science and the likes which dominate the technical world. With coding and designing reaching new heights each and every day, it is not only challenging but also one of the most difficult tasks to keep up with the discombobulated norms.
As far as web designing is concerned, top e wallet web designing companies have a greater challenge ahead. There were times when people depended on legacy languages and systems to develop these web pages which took hours and hours to load. Additionally, there were too many web elements which usually killed the aesthetic aspect. Thanks to new age solutions, we have a better user interface which appeals to most of the traffic. But is web designing that easy? Is the segmentation limited to just designing and development? How can the functionality aspect of it be developed in a better way such that it integrates all the latest features and more?
Artificial intelligence and machine learning have cumulatively been used to morph the face of web designing in the current world. Be it solving problems, trying out new solutions or catering to generic web development services, estimating what would work and what wouldn't using the numbers at hand, personalization is the key these days. why would you choose to be over-whelmed instead of focusing on solving the problem at hand? Well, it gets so much better in general.
AI or artificial intelligence helps by lending a helping hand when responsive website designing is concerned. Be it chatbots or virtual assistants or anything that is focused on making your job easier. Did you know there are virtual assistants that provide details, data and information which makes searching and consolidation easier for you? Be it assisting you with the simple details or just taking it up by another notch, simple tasks are now left to be done by these smart and efficient devices.

But How Does it Help You in Web Designing?
We already have AI working in the field of healthcare and social media marketing. We thrive on it basically. But people were apprehensive when the term web designing popped up. Simple question that bothered everyone was, how is AI instrumental in making web designing easy? Isn't that a manual task? Well, it is, but then there is a catch.
Businesses, big or small need their presence online because that is how people identify with them. Given that the digital world is your key of unlocking a sea of customer potential, a website is one of the most basic requirements. Isn't that what you as a customer do when you hear of a new business? The first thing anyone does it key in the address and head over to their website. Website optimization demands that you be on your toes and keep changing it constantly because the competition demands you to do that. But isn't that expensive?
As a potential solution, you can use these highly sophisticated AI powered website designers, which is capable of enhancing and designing your layout, the color scheme, the website feature and so much more. It is smart enough to shuffle the elements together and bring together the preferential content and features together to make it one of a kind.
How Does it Help You?
It rules out all the technical difficulties. There is no hard end coding involved, there is no requirement to hire designers or developers who would fix the bugs for you, etc. All you have is a system that is extensive and smart which focuses on auto-generated user roles that work towards making the website an efficient and faster one. You can even use systems that are instrumental and helpful because of the machine learning features. All you have to do is use the drag and drop code facility to make the machine understand what you are trying to achieve. Even if it requires minimal user input, you still have sufficient work cut down for your developers and designers who can focus on getting the primary things done!
The kind of job that we are trying to get done using AI is impeccable, you can map user behavior, you can settle complex tasks, you can provide the user with a customized view, assist other designers to get the portfolio of the website sorted such that it works like it is supposed to and so much more. The change is real and all you have to do is embrace to make your website the most technical aspect of your business domain.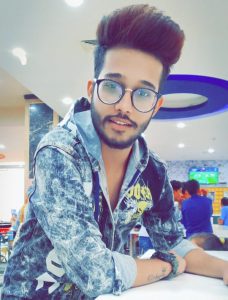 Jayesh is a senior content writer at Nimble AppGenie. A writer by day and reader by night, he specializes in technical blogging. He uses his curiosity and experience to write valuable content for small enterprises as well as large scale industries. Nimble AppGenie offers Sports Website and Ewallet app development as well as marketing services. Hire dedicated and skilled developers for your projects to achieve your desired goals.