If you are planning to develop and launch a mobile app then this article can help you in understanding the pre and post-launch preparation for a successful launch. Every successful app idea requires a lot of planning, market research, strategy, coding, and marketing. You should have blueprints or a complete road map which includes all of the steps that will be involved from app idea to app launch. Here area few steps that must be followed before or after the launch, even if you are only launching a new app or launching an advanced version of your existing app
Market research & Brainstorming:
You have an app idea, now you need to test it with your future audience. Market research should be at the foundation of any mobile app idea, as it helps you ensure the success of your project before launch. You can develop a user base before actually launching an app, if have you done it in the right way. First of all, you need to find out your targeted audiences whom you want to target. For example, if you are planning to launch a taxi app similar to Uber, you will need to identify exactly who will be the people who use taxi services very often. Once you recognize the targeted audiences correctly it means you took one step in the direction of app success. You then need to understand their likes and dislikes with the companies offering similar kinds of services. You need to know how exactly your app is going to help them in ways that other companies are not currently doing. To know exactly where you can fit, you may need to use various research methods such as surveys and brainstorming.
Development plan &marketing strategy
Market research can supply you with the exact features that you need to put in your app, which will then attract users to use your product or service. It is therefore important to have a strong marketing research strategy. Following these steps can help you to make the exact development and marketing plans. After the successful research, you will get a strong understanding of why peoples are going to use your app, so now you can make a list of features and functionalities that your app should contain in order to meet the user's expectation. You should have a strong marketing plan before actually moving to the development process. This plan must contain your marketing strategy of how you are going to promote the app to your target users? What steps are you and your team going to take in order to get thousands of users shortly after launch?
App Development
When you have everything ready and written, then you can move to find a reliable and experienced app developer. It is important that your developer is reliable, hardworking and honest. Mobile app development is always the main part of all the pre and post-launch process. Having an extremely high-quality app increases the chances of your app's success. Therefore, you must carefully select your development team. Your developer must really have an interest in your project, be committed to using the most suitable technologies, and ensure the app performs at a high quality.
Ready to launch
Once your app is ready to be launched in terms of the development, it is important to make sure the app passes various kinds of testing such as Performance testing, Load testing, and database testing. Have a team of beta testers and give your app to these beta testers to test in every possible situation. If you find that everything is working as expected, then you are ready to go live.
Launch
Now your app is available in the stores and ready to take off. Now is the time to increase your app promotion in various ways. Press releases, social marketing, SEO, SMO are some of the methods. Lastly, ensure you have active support for your users, so issues are quickly resolved when they arise.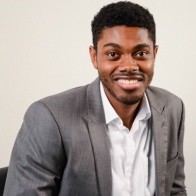 Jermaine Trotman
Jermaine Trotman is the co-founder of Nimble AppGenie, a company renowned for its bespoke mobile app development and web development in e-wallet app development and fintech development.