Since the iOS application designers put their awesome endeavors in making incredible applications and developing the iPhone application, the iOS application engineer network has created over $100 Billion income by offering their items on the App Store.
Apple celebrates its 10 year anniversary now, its innovative line of products including the iPhone, which started the smartphone revolution and has helped make Apple the best company in the world.
In a matter of ten years, Apple incredibly has set high standards in terms of quality and security for all its developers and products as well.
On the innovative note that Apple has brought the world with, let us now discuss how far the App Store has come in terms of the years that it has passed.
Launch of iPhone 3G and App Store
On July 11 2008, Apple introduced Second generation iPhone 3G, including in a white color option for the first time and the very next day Apple introduced the iOS App Store, with around 500 apps available for download. The new app store of Apple started to flourish soon with the increasing number of apps and the number of downloads.
In-App Purchases Came into Existence
With the launch of iPhone OS 3.0 in 2009, the new App Store feature of in-app purchases also came into existence. App developers were allowed to monetize their apps with the help of this new feature.
Initially, As per Apples' policy in-app purchase was allowed in paid games and apps only, after some time they made some changes in their policy and presentence 'Freemium Apps' which allowed purchases in the free apps as well.
iPad Makes an Appearance
In the month of April of 2010, Apple introduced iPad and therewith, Apple flourishes its app store with tablet compatible apps. Now it also has 'Universal' apps that are basically build to run on both iPhone and iPads. Therefore, the company that was previously limited to building apps for iPhone only, now growing their services to iPad app development as well.
App Store Now Expands to TVs and Watches
Now Apple's app store expanded its services to Apple TV and Apple Watch, experiencing the apps on the world's wrists and their living rooms, again growing the iPhone app development world further.
The introduction of the iPhone 4 and iPhone 4s
In 2010, Apple introduces the iPhone 4, which comes with the first major redesign of the iPhone. For the first time, the front and back casing were both made of glass along with a steel trim and edges. In 2012, Apple introduced the iPhone 4s introduced, which came with the new feature of voice assistant Siri for the first time.
The introduction of the iPhone 5 and iPhone 5s
In 2012, Apple launched the iPhone 5 with an increased in the screen size to four inches for the first time. And soon after, in 2013, another "s" model, the iPhone 5s, is introduced. It was the first iPhone that had a fingerprint scanner integrated into the home button, known as Touch ID.
The iPhone 6 and iPhone 6 Plus unveiled
In September 2014, the iPhone 6 and 6 Plus were launched, iPhone came with an entirely new pressure-sensitive screen in two different sizes this time. The screen size of the iPhone 6 was 4.7 and 6 plus was of 5.5. In September the 6s and 6s Plus are released.
The introduction of the iPhone 7 and iPhone 7 Plus
In September 2016, the iPhone 7 and 7 Plus were announced, and for the first time, it came with the Plus housing a dual rear camera.
App Store Gets a Redesign
Apple brought an entirely new App Store in September 2017, as a part of iOS 12 features list, which made a day by day app destination and divided the Apps and Games column to provide quick access to all users. The App Store redesign was being loved by users and it had increased the number of visitors to 500 million on a weekly basis, to find new apps.
App Store Reaches a Million Hearts
Apple started app store with 500 apps in 2008, which today have reached to the count of 2.2 Million, and have been downloaded more than 130 Billion times.
Since the iOS app developers put their great efforts in creating incredible apps and developing iPhone applications, the iOS app developer community has generated over $100 Billion revenue by selling their products on the App Store.
Apple has been setting high standards for the developers and the industry as well and offering a simply amazing experience to all its users. Nimble Appgenie is a renowned iPhone app development company Malaysia that offers advanced app development services based on the latest trends and technologies. Get in touch with us to hire iOS experts with the amazing skill set and experience for building an innovative app for your business.
More Info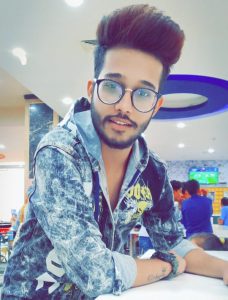 Jayesh is a senior content writer at Nimble AppGenie. A writer by day and reader by night, he specializes in technical blogging. He uses his curiosity and experience to write valuable content for small enterprises as well as large scale industries. Nimble AppGenie offers Sports Website and Ewallet app development as well as marketing services. Hire dedicated and skilled developers for your projects to achieve your desired goals.