eWallet App Development services are helping clients establish million-dollar businesses.
As per the stats, by the year 2023, the number of eWallet users will grow to 1.31 billion.  And by the year 2024, the market size for eWallet mobile will grow to 3 trillion.
These numbers show the huge market potential of the industry. And with the right mobile payment app like Google pay, you can enter this market and generate off charts revenue.
As much as clients want to develop eWallet mobile apps, most of them don't know too much about it. If you are one of these people, you have come to the right place.
In this blog, we shall be looking at we will be looking at everything related to eWallet mobile app development as well as eWallet app development cost. But before we get into any of that, let's see what eWallet mobile app development is:
What is eWallet App Development?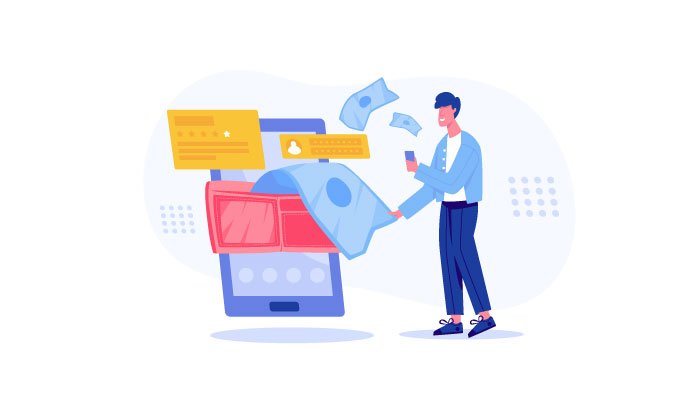 The term eWallet is pretty much self-explanatory. It refers to a digital wallet that acts just like a real wallet, holding money for you, and allowing you to pay. Much like its real-life counterpart, it can also hold your debit card, credit cards, bills, and so on.
You can say that eWallet mobile apps are like your bank account. But the former is much more easily accessible and considerably less restrictive. And the process which is used to develop an app like PayPal is known as Ewallet mobile app development.
Now, there are many things that go behind developing an eWallet app. But before you get to that, you might ask, why develop an eWallet mobile app at all? Let's see:
Why develop an eWallet App?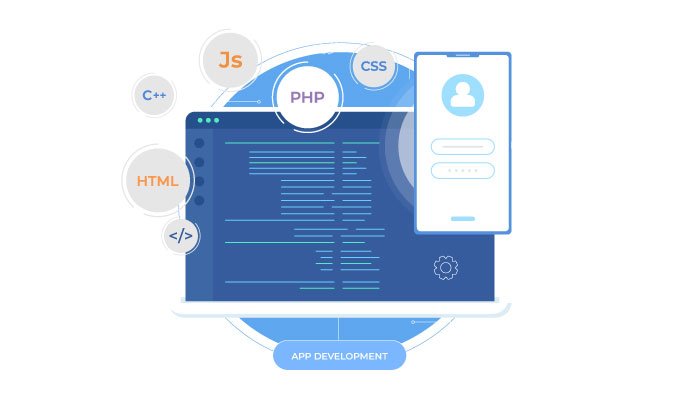 Developing a mobile app can be a considerable investment and every business wants ROI. So, it is rational for them to ask, why develop an eWallet mobile app?
Well, as things stand, there are several different reasons to develop these apps. And in this section, we will be looking at these:
Huge Market Potential
The stats show the eWallet industry is already booming. And in the coming years, the numbers are expected to increase double fold.
Now, you don't want a piece of this billion (going to be trillion) dollar cake? The answer is, that everyone does. You can exploit the potential of the eWallet market by hiring an iOS or Android app development company and develop your own app.
Expanding Customer base
One of the biggest concerns of any business is finding a potential user base and creating loyal customers out of these. When you talk about the eWallet mobile app market, this is the least of your concerns. Because this market has a huge and growing customer base.
All in One Payment Solution
An average adult knows how many different large and small payments we have to make in a day. Sometimes, it's an EMI, other times it can be a bill payment. Ranging from mobile recharges to transferring funds to someone else, they're a lot of things you have to do.
What if we told you, it can all be done in one place? You heard that right, all of this can be done with your eWallet mobile app.
The Cash-Less Future
Covid-19 showed us that the future is going to be cashless. Even today, a large portion of total payments is made through cashless mediums. And a big chunk of this is covered with eWallet applications.
In the coming decades, we will completely be dependent upon eWallet apps for day-to-day transactions. So, if you develop an eWallet mobile application of your own, you can become a market leader in this bright future.
Added Security and Privacy
Last but not the least; in an age where privacy is being traded for convenience, the former is a big concern. The number of frauds is also increasing. There are various reasons how Ewallet mobile app development can provide you with added security and privacy.
These were some of the reasons why you should develop e-Wallet mobile applications. With this being said, let's look at the features that you should include in the same.
Features to Include in eWallet App Development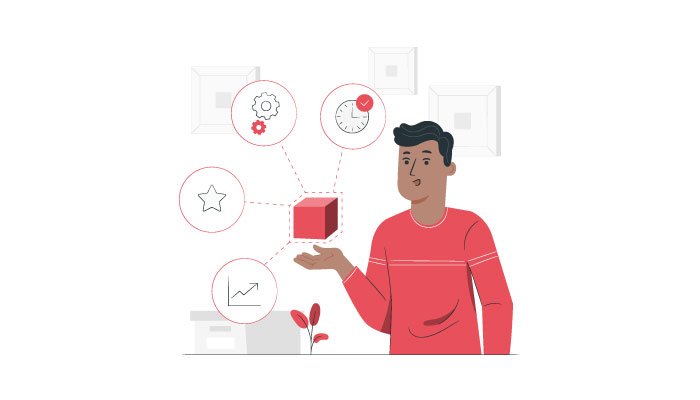 Features are the backbone of any application including the eWallet app. So, it goes without saying that you need unique and useful features. Now, this can be discussed in eWallet app development services, nevertheless, we shall be having a long at it anyway.
Moving on, the features can be divided into three parts. These are namely: User Feature, Vendor Feature, and Admin Features. All three of these components shall be discussed turn by turn:
User Features
The user or the customer is the driving force of the business. The more customers you have, the more revenue you generate. This is the literal definition of success. Now, what this means is, that you need to include useful and engaging features.
The features that you should include for users are, as mentioned below:
User Registration Via phone number, social profile, e-mail, etc.
Add banks to the eWallet App.
Add money to the in-app Wallet
Check the account balance.
Transfer funds via wallet and bank account
Transaction history
Send the requests for payments
Vendor Features
While the user is the most important part, vendors can be regarded just as important for the proper functioning of the system. So, the features to include in Banking Software Development for vendors are, as mentioned below:
Customer Management
Generate the QR code
Offer the reward points and loyalty
Push notifications
Vendor Profile Registration
Refund Payment
Admin Features
Admin is the one who looks after the working of the entire eWallet app. Features to include for admin are, as mentioned below:
Real-time analytics
User Data Management
Campaign Management
Revenue Flow Management
Interactive Dashboard
These are the features you should include in eWallet software development. And now that this is out of the way, let's look at the wallet development process.
How do I make an e-wallet app? eWallet App Development Process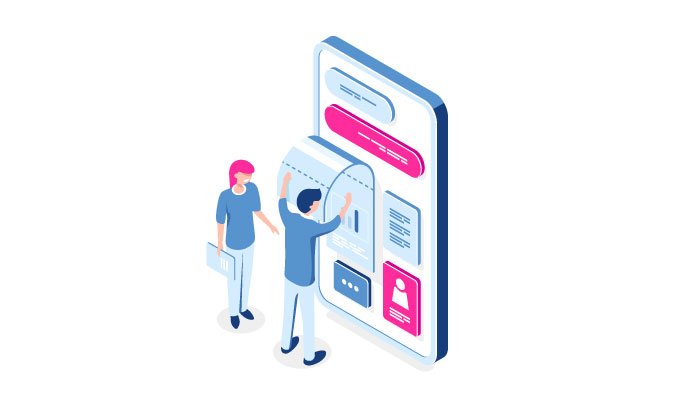 Developing a mobile app these days isn't exactly rocket science. However, there is a said process that you have to follow. In this section, we shall be looking at the eWallet App development process and then at the average eWallet app development cost.
Market Audit
The very first step of mobile payment app development is conducting market research or a market audit. Doing this lets you get an insight into the market with all the useful information as well as data. This is all-important stuff as it allows you to design your app and services around the same.
Moreover, you can also conduct a competitor analysis while you are at it. You can look at their market performance, feedback, and reviews on their app. This will let you know what customers hate and what they are looking for. You can base your mobile app on this data.
Monetization strategy
After aftermarket research and audit, it's time to finalize a monetization strategy. You see, the primary goal of wallet development is to generate revenue. However, how are you going to do that? This is where monetization comes in.
Now, there are several ways you can monetize the app. This includes the running ads, paid promotions, etc. Once you have done with this step, we can move to the next one.
App Development platform
Since we are talking about ewallet/ Fintech App Development one of the things you need to do is select an app platform. As the name suggests, the platform is on which the app is going to be built.
Popular platforms you can choose from are android and iOS mobile app development. And for those who cannot choose between these two or wants the benefit of both, you can choose hybrid mobile app development.
After choosing the app platform, it's time to choose a tech stack.
Tech Stack
A tech stack refers to technologies used in the development of mobile apps by developers. This includes programming languages, toolkits, frameworks, and so on.
Choosing the right tech stack is quite important in many ways as it affects the e-wallet app performance, its security, look and feel, and other things. In addition, it can also affect the eWallet app development cost.
UI/UX Design
UI/UX design is an important part of making the mobile app interactive and engaging customers. So, to keep customers engaged and convert them into leads, you need a UIUX design that is not only good to look at but also interactive and easy to navigate.
Again, this is something that can affect the total eWallet app development cost. With this being said, let's look at another important front-end component.
Feature
We have already discussed features in detail. Now, these are as important as UI/UX design if not more. The feature should not only be useful, but it should also go with the front-end design of the mobile app.
Usually, the Fintech App development company will help you figure out the features and what you should include. And when all of this is done, we can move to the most important step.
Hire eWallet app development company
This is where you hire eWallet app developers. And they will start the coding work. The developers will combine the different components to create the eWallet app like Google Pay you are looking for. This step isn't only the most important one but also the most time-consuming one.
Testing
After the development work is done and you have a working app, it's time to test it. Testing is important as it helps identify the bugs and other shortcomings of the mobile app. Here, the eWallet mobile app will be launched in the live environment. After testing, the necessary changes are made then it can be deployed.
Deployment
 Deployment of the eWallet mobile app is another important step of Banking App Development. Now, the deployment process highly depends on the platform you choose. If you chose android app development the app will be launched in Google's play store. On the other hand, iOS apps are launched in Apple's play store.
Mobile App Maintenance
Contrary to popular belief, you are done with the deployment. After the app is deployed it has to be maintained to make sure it functions right and performs well in the market. This is where the mobile app maintenance and support services come in.
These is the 10 step of the eWallet app development cost. Now, it's time to answer the much-anticipated question i.e. the eWallet app development cost in the next section.
Average eWallet App Development Cost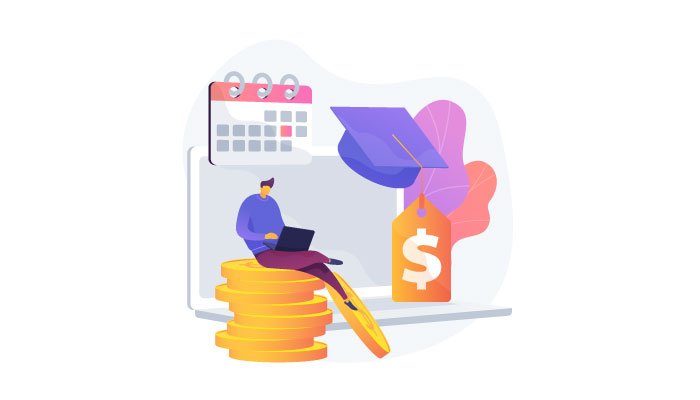 Cost is one of the biggest concerns of the clients. And why not, the client who is paying wants to know how much their paying. This is where the problem comes in.  You see, figuring out eWallet app development cost is not that simple. The reason behind this is that there are various factors that affect the development price.
While we cannot pinpoint a price, what we can do is rule out a range. So, the average cost of eWallet app development can be anywhere between $45,000 to $250,000. With this being said, let's look at the factors that affect the cost.
Factors That Affect eWallet App Development Cost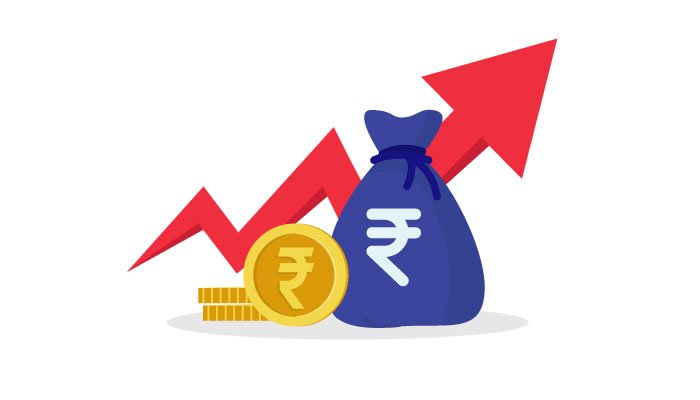 Factors that can affect the total ewallet app development cost are, as mentioned below:
Location of the developer
Tech stack
Development Platform
Size of the app
Team Size
Experience and Expertise
Features and Design
These are the factors that can affect ewallet app development services' costs.
Conclusion: How Nimble AppGenie Can Help You?
This is everything you need to know about developing an Ewallet mobile app and the Ewallet app development cost. Now only that is left is hiring a development partner and developing your own Ewallet mobile app.
This is where Nimble AppGenie comes in. As a leading Ewallet app development company, we have a proven track record when it comes to eWallet app development. Plus, our SaaS Application Development services are well-renowned throughout the industry.
Now, if you are someone who is looking for On-demand app development services that can drive business success and help your business become a market leader, we can help you.