You will also agree that the financial industry is transformed with the integration of AI (artificial intelligence). With the help of AI, human problems are solved because it provides enhanced efficiency and accuracy. Also, it enhances the precision level and speeds up the query resolution period. This proves that FinTech app development with the integration of AI is very beneficial for financial sectors. In this digitally-driven world, every sector gives something extra to customers. Regarding the BFSI (Banking, financial services and insurance) sector, it is necessary to transform the legacy working style into an online and rapid financial system to attract tech-savvy customers. 
What is BFSI?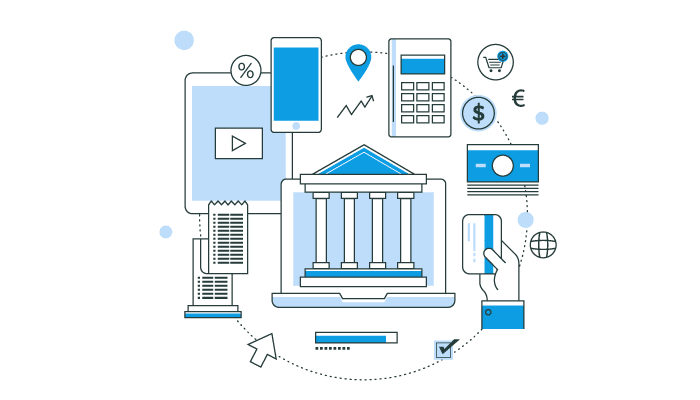 BFSI, aka, for Banking, financial services and insurance. It is an industry term for businesses that provide financial products or services. Moreover, it comprises non-banking financial companies, commercial banks, cooperatives, insurance companies, pensions funds, mutual funds and other smaller financial entities.
Digital transformation in the finance industry allows FinTech startups and banks to offer advanced features and seamless access. Now, here, FinTech app development comes into the scenario.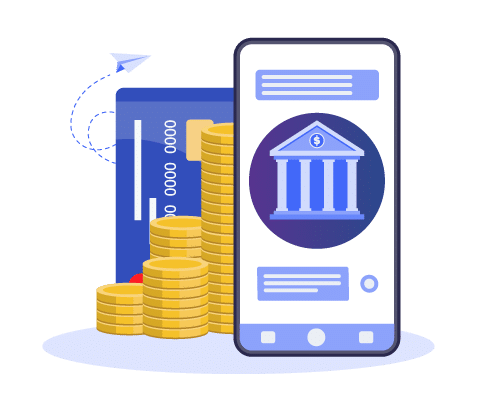 FinTech companies integrate technological advancements into the growing finance sector to resolve issues related to human errors. Now, as technology emerges, FinTech startups and other financial industries have to redefine themselves by including FinTech software solutions. Most popular and top FinTech app development companies can help companies achieve this objective.
Artificial Intelligence (AI) and Machine Learning (ML) technologies remain at the core of feature-rich FinTech solutions in this digital era. The combination of these futuristic technologies can benefit FinTech startups and established enterprises alike. Also, with the help of advanced solutions, they can enhance efficiency and improve customer services. 

FinTech industries have transformed the computational arms race in the last two decades. As we all know, a broad range of advanced technology, including Artificial Intelligence (AI), Machine Learning (ML) and Neural Networks, Big Data Analytics, and many more, have allowed computers to navigate diverse and profound data sets. But one question comes into our mind, which should be a subject of discussion: is this man-made technology reliable or not?
Losing Privacy is Easy, But Losing Wallet is Harder!!!!!
FinTech app development services providers focus primarily on the collection of in-depth customer knowledge and behaviour. This is why financial services are becoming the most intensive data customer. FinTech leaders say that consumers take advantage of custom goods and lower costs, allowing more critical knowledge of customer tastes to be feasible.
FinTech Experts claim that it increases the level of privacy breaches and increases financial isolation because customers who are perceived as unsafe or who have no digital footprint can be priced out. The reputation risk could also climb based on the actions of other consumers with similar buying patterns. 
For instance, in the US, a credit card business has considered a credit liability to their customers. Based on reviews with other borrowers and redemption history, they were expected to pay for reparation programs or marital counselling, rehab using their cards. 
While cash still accounts for roughly 80% – 90% of customer transactions, cash-free transactions across the globe rose by nearly half. 

Some of the largest FinTech app development companies have settled down, with Apple Pay getting a few market share, followed by Samsung Pay and Android Pay.

Digital payment services also started convincing customers to use their payment channels.
How is AI Opposing Scams in the FinTech Industry?
It is witnessed that the market has been changed by the introduction of Artificial Intelligence (AI) and Machine Learning (ML) in the financial sector. FinTech needs unique solutions to the industry to achieve its objectives since it is an emerging market.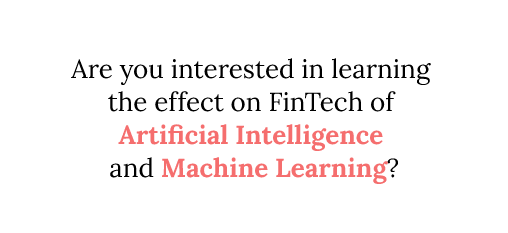 AI tools and machine learning can be excellent. They help enhance clarity and, with different proven innovations, also speed up all financial processes. Financial solutions focus on AI for the critical needs of the modern financial market, including cost-effectiveness data convergence in real-time, improving security, and enhancing consumer service. Adopting Artificial Intelligence (AI) and its applications together enables the industry to develop a healthier and more stimulating financial environment for its clients.
According to a Forrester Research Group Report, around 50% of financial services and insurance enterprises now use AI across the world. Also, with recent technical developments, the number is expected to increase. Through the use of AI and ML, Financial and bank activities were facilitated. To satisfy the demands of the changing market through such innovative technologies, FinTech businesses started offering personalized products and services. 
Now, let's check the following services FinTech is adopting to prevent fraud.
To Prevent Fraud FinTech is Adopting:
1. Facial Recognition
Cyber threats and internet fraud are growing rapidly in this digital era, and because of that, strong security action is required. Because of unchecked internet access, cyber-threats are common nowadays. Therefore, registered entry is the only viable way for online companies to engage in the digital field by enabling licensed businesses.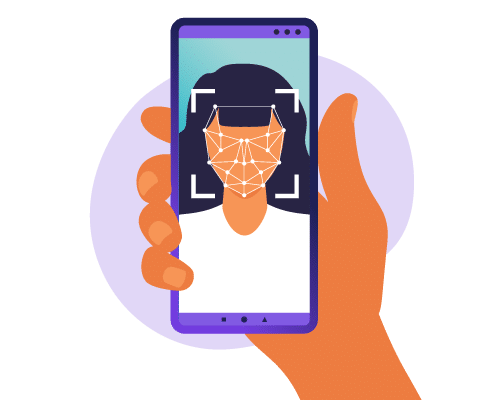 For checking the identification of consumers with cheat (anti-spoofing) steps, FinTech apps require better customer verification. Facial recognition technology is one of the leading tools for fighting digital fraud in unsupervised authentication solutions. Advanced biometric security systems will check the advanced spoofing activities of hackers and fraudsters who want to achieve unauthorized access to user accounts. Facial recognition technology uses a 3-D animation recognition feature in the FinTech app, to identify users' online presence while searching on the internet.  
2. Identity Verification
To prevent data breaches, financial sectors started using identity verification services as everything is prone to digitization in this innovative modern world. It is seen that customer authentication has been a must for a long time in the financial sector because it guarantees the absence of companies of fraudsters and the inclusion of real clients.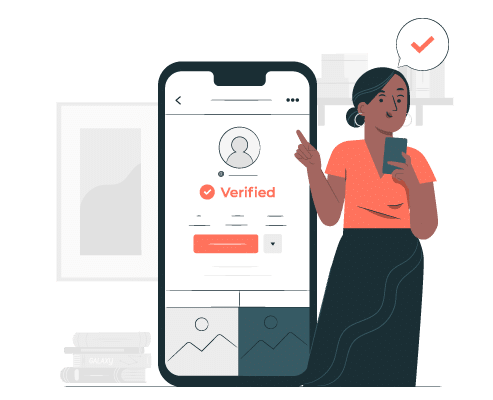 Nowadays, Cyber attacks are growing in parallel with innovative technologies. There are data breaches by banks, insurance providers, FinTech businesses, and numerous other industries per year. The number of breaches has made automated customer on-board verification a rival priority. Also, they have made it an essential method for data processed during on-board verification in the cloud.
Identity verification also involves geolocation, document authentication, age verification, consent verification, and many more.
3. Fraud Prevention
Advanced technologies are designed to provide comfort and speed. Yet, in addition to these advantages, internet fraud is still growing. FinTech app development companies and financial institutions have started investing in Artificial Intelligence (AI) and Machine Learning (ML) to defeat fraudulent transactions. FinTech solutions for AI (artificial intelligence) and ML (machine learning) are powerful enough to answer in real-time and analyze additional data quickly.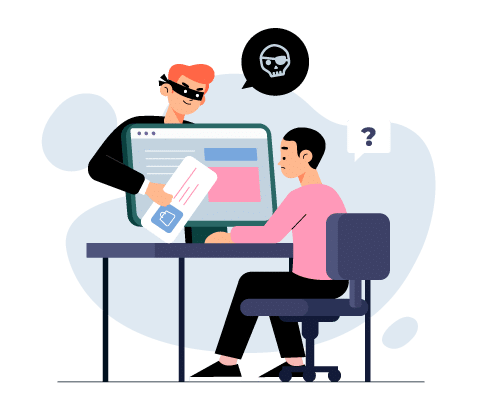 Furthermore, Fintech can help develop stable financial tools and applications using these advanced and innovative technologies. The FinTech app development company, for various types of machine learning, may identify effective models and recognize patterns that identify and prevent fraud in fintech.
With AI and ML, an immense number of data for improved implementations can be processed and optimized. Undoubtedly, FinTech is the most appropriate field where AI (artificial intelligence) and ML (machine learning) technologies have a bright future.
4. Biometric Authentication
There is no hint of spoofing attacks, bot attacks, slow-down account acceptances. As we reach a new decade, companies will begin to find that they are no more secure in defending online accounts from hackers and cybercriminals through these conventional authentication approaches. Throughout all sectors, companies are expected to explore and implement some form of password-less or biometric authentication to ensure that the customer's digital identity suits their real-life identities and protects data from the hands of the fraudulent.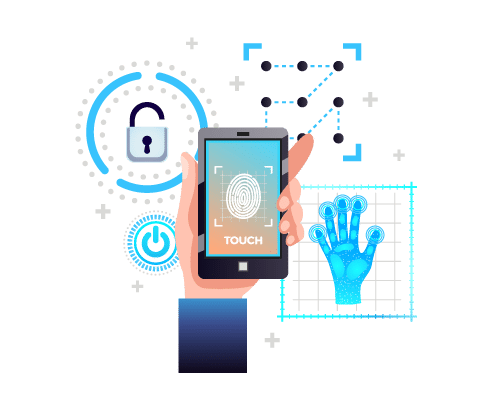 Liveness detection defends rapidly increasing spoofing attacks for advanced biometric authentication schemes. For starters, scammers are using the photograph, videos, or even an essential mask to avoid the selfie preface, which is often needed to verify the digital identity of a government-issued document such as a driver's license, passport, and many more.
Indeed AI and ML-based technologies have tremendously strengthened the FinTech industry. As a result, financial companies now provide clients with quality, better banking services. Those mentioned above are the following services FinTech is adopting to prevent fraud. Now, it's up to you to make the decision. I would just say choose wisely as developing technology like AI (artificial intelligence), ML (machine learning), and DL (deep learning) remains essential to the FinTech industry. 
Many leading finances and mobile banking companies across the globe find an industry more stable and automated using the ease of AI (artificial intelligence). Now, let's move forward with the benefits that AI can offer in FinTech and banking sectors.
Major Benefits of Including AI in FinTech App Development Process
1. Real-Time Fraud Detection and Effective Claim Management
AI-powered solutions are intended to collect evidence and other essential data from various sources, including a customized FinTech app. These FinTech solutions can send warning signs of a fraud attempt to banks and FinTech companies in real-time after learning and monitoring the user's behavior thoroughly by analyzing this data.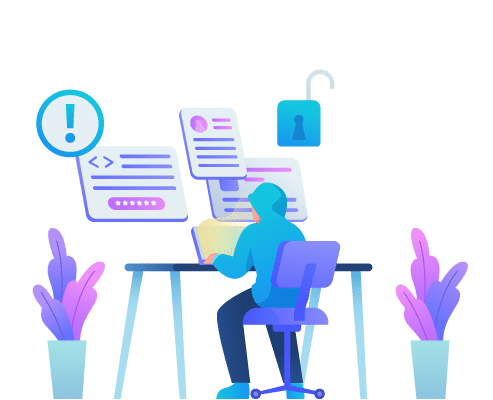 For effective claim management, advanced technologies are used like Artificial Intelligence (AI) and Machine Learning (ML), and many more. As a result, for reducing processing time and quickly settling the claims, banks and insurance companies can automate the claim handling process. To detect frauds and enable taking the necessary action, AI-based algorithms can assist FinTech or insurance companies.
2. Better Analysis of Customers' Risk Profile
AI app development empowers FinTech app development companies and banks to detect the customer's or applicants' financial risk profile through advanced features. Also, AI-powered features can automate the client profile development process based on their risk score. All the available data for the customer is thoroughly checked to detect the accurate risk score. Based on this score, banks or financial companies can offer customized products and services to claimants.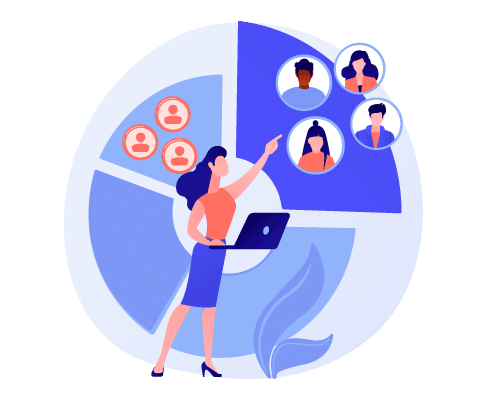 Digital transformation in the finance industry can bring automation to the risk profile and analyze it more accurately. It is necessary to eliminate human errors and avoid bad debts that lead to loss. FinTech companies do not bear any mistake in loan disbursal, and that effective risk profile analysis can assist FinTech startups in achieving this objective.
3. Improved Security
Improved digital banking security is one of the most significant benefits of AI for the FinTech industry. As a result, AI-powered FinTech software solutions can guarantee the high security of personal and confidential information. Nowadays, cybercriminals find new ways to breach the customer's sensitive and financial data. It is the responsibility of FinTech companies and banks to follow the regulations and protocols to protect their customers' data.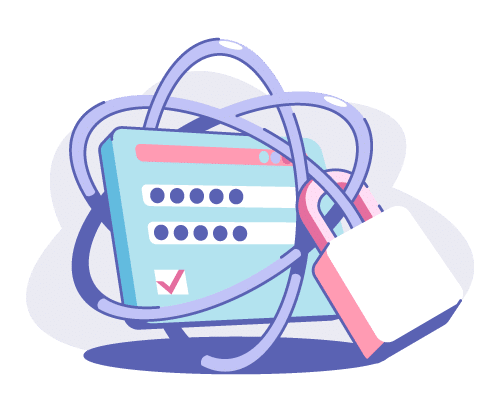 It makes the company's strategy impossible to hack. Moreover, AI-based security systems can also prevent suspicious flag transactions and online frauds in real-time. 
4. Efficient Contract Analysis
AI (artificial intelligence) can easily handle contract analysis in the finance sector. Through tools like OCR (Optical Character Recognition), the machine learning model can effectively manage the routine. It is easy for financial institutions and companies to add formulas to the digital contract for ensuring accurate calculations.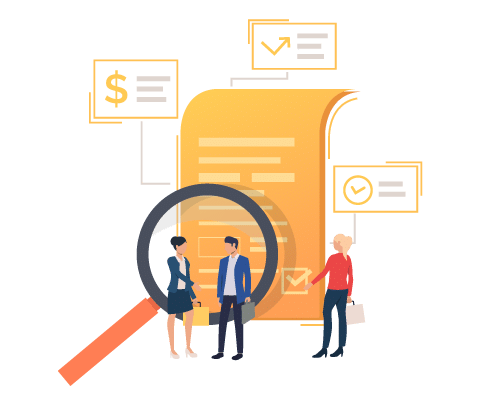 Better contract management regularly can take the financial startup or a bank to a new level. The FinTech app development company combines ML, NLP, and AI to make the process faster and more efficient. 
5. Chatbots-Based Experience
Chatbots can provide interactive communication and experience similar to humans giving to customers or visitors. Therefore, AI app development makes it possible for chatbots to answer users' questions and guide them while understanding their requirements.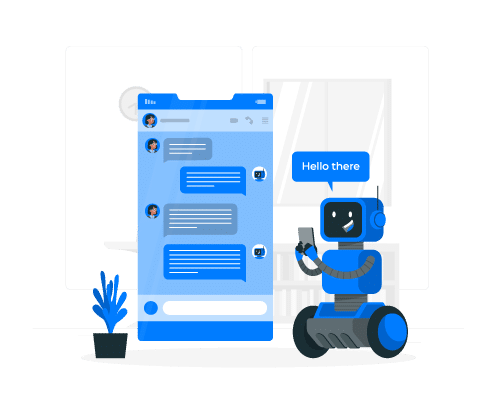 powered by AI (artificial intelligence) work on a 24*7 basis and take feedback or suggestions from the customers. Moreover, FinTech app development companies utilize Natural Language Processing (NLP) technology to integrate customized chatbots into mobile banking or FinTech apps. As a result, Chatbots can make the FinTech app more appealing and user-friendly. 
Conclusion 
AI app development is indeed a present and future of the Banking, financial services and insurance (BFSI) and FinTech industries. Moreover, financial companies can upgrade their operations, increase the overall security of operations, improve customer experience, and many more through AI. You can make the most of AI in customized FinTech software. This is why banks and FinTech companies invest heavily in FinTech app development these days. 
We Nimble AppGenie is a renowned FinTech app development company. Our experienced professional developers have assisted many banking and FinTech startups in growing via advanced FinTech software solutions. If you want to take the benefits of digitization and automation for your business, don't hesitate to contact us. To bring automation and transform financial processes digitally, we use innovative and advanced tools and technologies.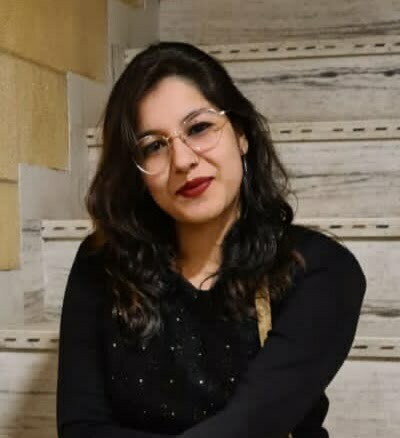 Divya is an outstanding writer at Nimble AppGenie. She is very innovative with her creative ideas. She is very passionate with technology implementation in several industry verticals and always keen to learn new opportunities that brings business efficiency and profitability. Whereas, Nimble AppGenie is an expert in developing solutions for Healthcare, FinTech, and EdTech. Nimble AppGenie is helping small-large scale enterprises by providing innovative solutions that excel in the market.