create elearning app can be complex and time-consuming, but with the right approach, you can create a valuable resource for your target audience. By 2022, the global online learning market will reach approximately $275.10 billion in monetary worth. From 2001 to 2017, the corporate online education industry has grown by 900%. According to the statistics by Elearning Industry, at least 42% of organizations that employed Elearning app have significantly boosted their profitability. Elearning is more sustainable than face-to-face learning in terms of the environment.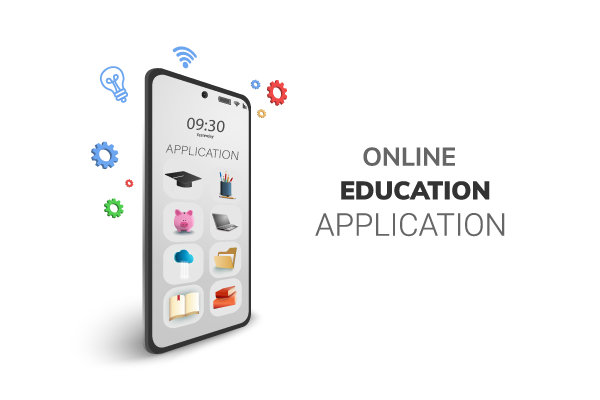 Undoubtedly, I can say that Elearning is the future. If you want to know the different benefits of educational mobile apps, you can read the blog named What are the Benefits of Education Apps? So, now let's move straight to how to create an Elearning app with low cost and innovative features.
Elearning App Market

In 2019, the global online Elearning app market was sized at roughly 101 billion U.S. dollars. During that same period, the learning management system market generated roughly 18 billion U.S. dollars. By 2026, the total market for Elearning apps worldwide is forecasted to grow exponentially, reaching over 370 billion U.S. dollars.
Steps To Create An Innovative Elearning App
1. Select Your Industry Niche
The education industry provides ample options for Elearning apps to develop. You might want to create a customized educational mobile app targeted at certain people. For example, you want to develop an educational app for primary school students to learn, read, and write. Maybe, you want to let newbie athletes pick the right Elearning platform to learn more about nutrition and exercise.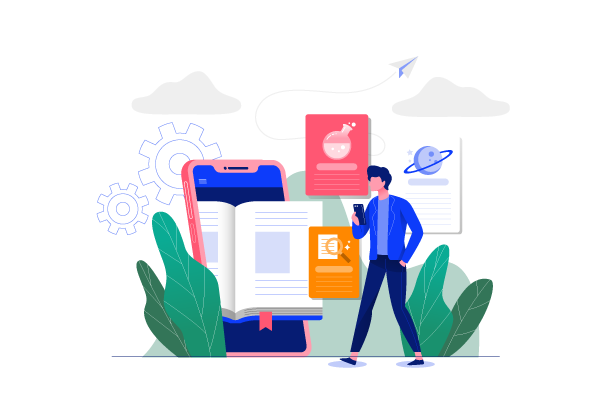 You may create an Elearning app solution, which would feature a variety of courses in multiple subjects of various difficulty levels and duration. It is also a great idea to develop an AI chat bot to help your users learn languages or solve math problems. A gamified education service would let you encourage a young audience to study while playing, whereas more mature users would enjoy full-scale self-Learning Management Systems. In addition, educators would be grateful if you developed a skills assessment solution or a learning management system (LMS).
Meanwhile, businesses would greatly benefit from a professional training system. So, have you decided what it should be?

The opportunities are endless, and all of them may become helpful for someone on the condition that you take the needs of your target user into account.
2. Develop The Innovative Elearning App Idea
Place your future educational mobile app in the 7 product dimensions: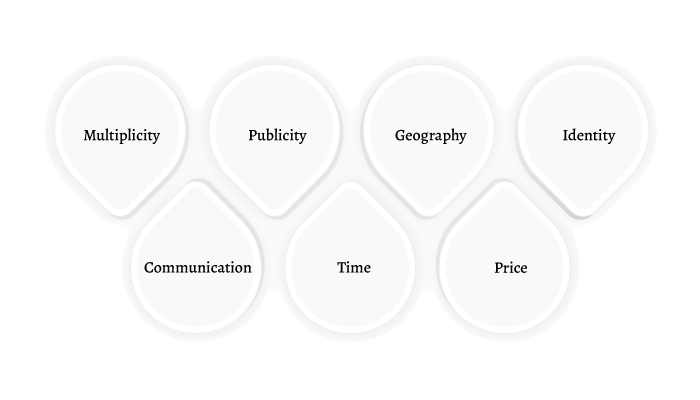 It would be best to start with understanding what your product should be. Should it be an individual software product or one of the tools of a broader educational system? For instance, if you develop Learning Management Systems for a broader online learning platform, you will be limited by the standards and requirements of the latter. However, if you develop a gamified application for children to learn math, you are free to do whatever you want. Now, you will have to decide if your educational mobile app will be open only to a certain circle of people or to the broad public. Let's say, if you develop an Elearning app for learning languages, you would want to make it generally accessible. However, if you develop an internal education management platform for a particular school, you would want to close it from the public.
Target Audience 
Respectively, another important choice to make is whether your target audience will be global or limited to some geographical place. For example, if your educational mobile app is available only for certain users, you should customize it by a particular geographical location. Going even further, you might want to consider whether to customize your educational app to a particular user or not. So, if your product targets athletes, you should provide them with information that they find relevant. However, if it is an Elearning platform with online courses in all possible subjects and topics, you should leave your educational & Elearning app as neutral as possible.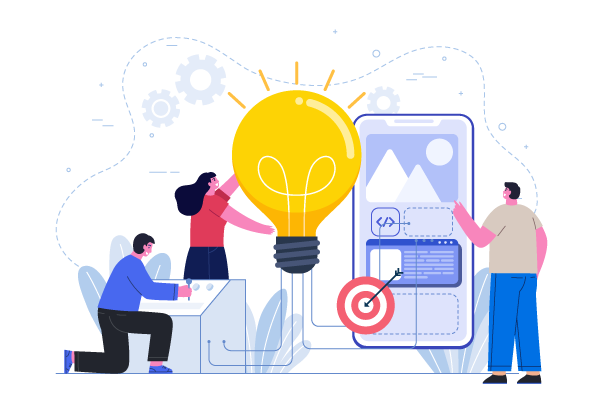 In-App Communication 
For communication, you need to decide if the information flow will be unidirectional or bidirectional. If your Elearning app is limited to lectures, the communication is going to be one-way. On the other hand, if you are going to provide your users with an opportunity to pass tests, answer questions, or chat with each other, the information flow will be two-way. You need to decide whether your app users will interact with it synchronously or asynchronously. For example, if your app features a chat room or an online conferencing tool, your users will interact in real-time.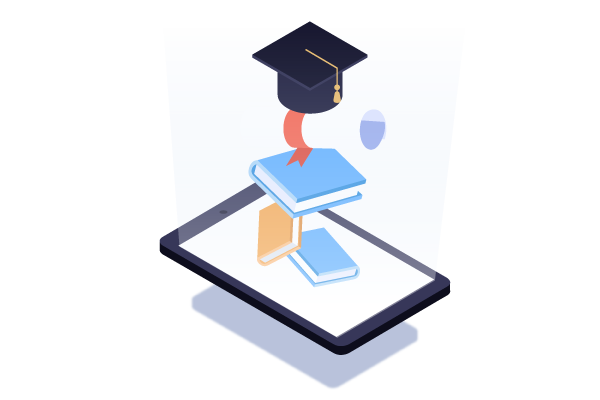 If your app features a discussion forum or any other form of communication that does not require an immediate response, you will foster asynchronous interaction. The first option helps students communicate more effectively and think faster, whereas the second one allows them to formulate their thoughts. The last but not the least important question to answer is whether your educational mobile app should be free or paid, or maybe it should feature in-app purchases.
Monetization 
Again, depending on your purpose and target audience, you need to decide if monetization is possible. For example, if you develop an online dictionary, you could make it. Accessible for free but add some premium features that can be purchased. On the other hand, if you develop a translator, there is no point in making it paid because of a huge number of competitors that are accessible for free. Instead, you can profit from advertising. However, if your learning app will feature some exclusive courses or resources, you better charge your users for using it.
3. Find Your Educational App Developers Team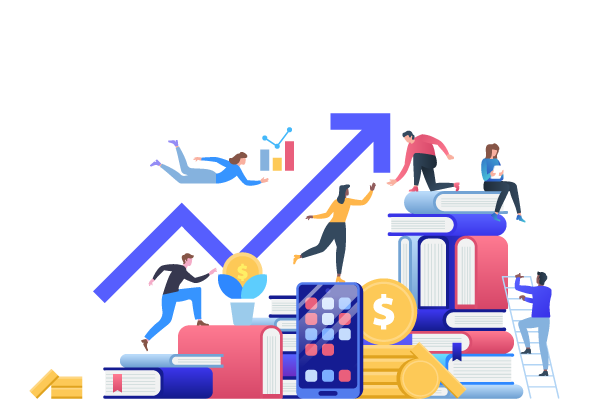 Depending on what your product should be, your time and budget limits for developing an educational & Elearning app, what special features need to be implemented, you need to choose a team of specialists to assist you with the educational mobile app development. In particular, if you want to implement extended reality like A.R. and V.R., you need to find professionals that specialize in AR/VR. Furthermore, if your educational mobile app will use machine learning and Artificial Intelligence advancements, you need to hire skillful people in these spheres. Another important question to consider is whether to hire freelancers or an agency. While the former option is more cost-efficient, the latter is more reliable.
4. Conduct A Discovery Stage
After deciding what your educational mobile app should look like and whom you will work with. Conduct profound research to evaluate the existing software and Elearning resources and better understand your user needs. By doing so, you will reassess your educational app idea before starting the education app development. You will understand whether the niche is vacant or overcrowded, whether there are some other educational app features you would want to implement, what makes a successful education app in your particular sphere, or which mistakes to avoid. The discovery stage must be conducted after you have hired your team. A professional business analyst would see opportunities or potential issues that you could, otherwise, easily miss.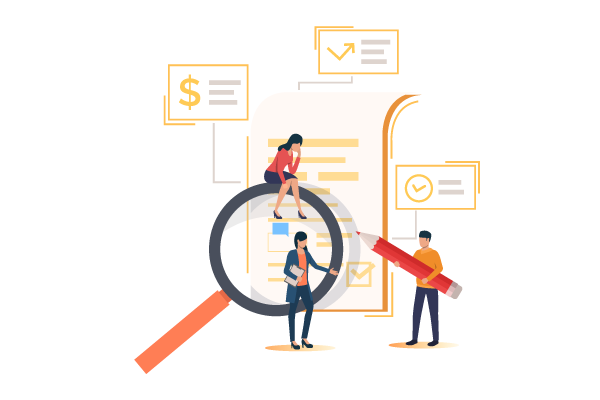 More than that, you should be prepared that your initial educational app idea is barely likely to stay intact. After the discovery stage, you might need to reevaluate your target audience, communication model, or pricing strategy. It is a natural process to improve the outcome, so if you trust your education software development companies, do not resist the changes they offer. You also need to decide which platforms you want your education app to operate on; is it a web, desktop, or mobile platform? Accordingly, your partners will help you choose the technical stack, allowing them to develop the best-functioning application.
5. Hand In Your Educational App Idea To The Developers
Once you have formulated the final idea, it is time to hand it to your educational team of professionals. Who will design, develop, deploy and support your educational mobile app.
Although not an obligatory one, the first step would be to create a prototype and then a minimum viable product to ensure that your idea will work. After the UI/UX requirements and technical specifications are finalized, the development starts. Throughout the development process, your educational mobile app should be continuously tested by Q.A. specialists to ensure no bugs. It can be deployed to the store only after the application is perfect. Maintenance and support are equally important since you may develop new ideas. Your users may express their will to see some additional features, and technologies may require some updates or some unpredictable mistakes may occur.
6. Advertise and Promote
However great your educational software product was, it will not work if your target users do not know about it. Therefore, you may create an account on Instagram or Facebook to reach your target audience and communicate with them. With the help of paid advertising and word-of-mouth, you will be able to spread awareness about your product. Keep in mind that the better your product is, the less you will spend on marketing since the users will do all the promotion jobs. Social media platforms will also come in handy in collecting learner feedback and adapting your app to the best interest of your users. Besides, you may also contact your target users directly and offer them to test your software for free.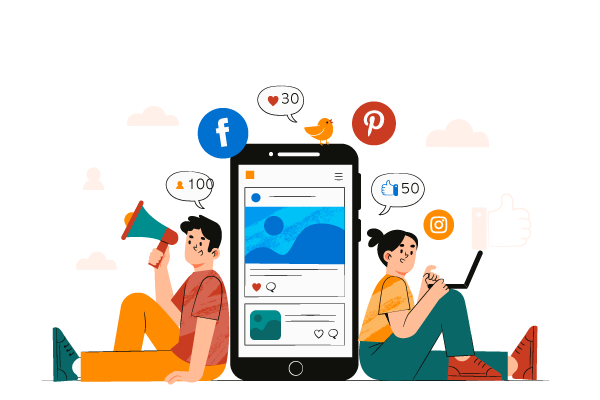 For example, if you have developed a plagiarism checker, you can contact major schools and universities and offer them a trial period of your program. Finally, good old marketing strategies, such as T.V. advertisements, billboards, or handouts, are also going to serve their purpose even though. They are bound to cost you a lot more than any other marketing solution.
Elearning App Development Cost
Various factors affect the cost of education & Elearning app development. Mainly, the cost depends on the complexity, platform, and development region. The cost of developing an educational app for multiple platforms is higher than the app developed for a single platform. For example, the hourly rate of education app developers in the USA is $150-$250 per hour; in Europe, it is $100-$150 per hour. But in Malaysia, the development cost is only $50-$70– per hour.

Therefore, the average cost of developing an Elearning app for UI/UX designing, Back-end and Front-end Development with only basic and common features will be around $15,000- $30,000. However, if your education application includes complicated features with various functionalities. Making your educational app robust and interactive, the cost is likely to range between $50,000-$100,000.
Innovative Features of Elearning Apps
1. Student Panel Feature
Elearning apps are very beneficial for students because educational mobile apps can choose a subject from the list, select a tutor, view the subjects available from the list, ask questions. Furthermore, essential educational technology apps allows learners to connect with the tutor through video call, audio call, or chat

2. Features of Tutor Panel
A tutor can edit his account details and view the asked questions and provide answers to it in an Elearning mobile app. Also, they can manage their account settings.
3. Feature of the Guardian's Panel
In this digital era, guardian's are too busy in their work and they are not able to track their children's progress. So, this type of Elearning app is very beneficial for them, which includes below mentioned feature:
4. Features of Admin Panel
Admin can do almost everything in a trending educational mobile app like managing credits, chats, questions & notifications, subscription package,s and many more.
Advanced Features of Elearning Apps
Quizzes & Assessments

Document sharing

Discussion forums

E-commerce

Audio-Video streaming

Push notifications

Real-time analytics

CMS integration

CRM integration

Role-based chat board

In-app chat

Multi-language

Multiple payment options

Conclusion
The Elearning app has helped the students study online in this pandemic. So nowadays, Education & Elearning app development has become very trendy and popular. After doing deep research about the Elearning app, I have written this blog, and I hope the answer to your question about how to make an Elearning app will be fulfilled. Outsourcing the Elearning apps development work to an experienced on-demand Elearning app development company is the best way to ensure faster ROI for your investment. We can testify to this as we've enabled many Elearning companies to build hugely successful businesses. At Nimble AppGenie, we are experts in using Agile and DevOps techniques to develop successful Elearning apps that provide great user value.
FAQ
How much does it cost to create an elearning app in USA?
Whether it is an eLearning app like duolingo or any other, the cost totally depends on the specification of the project. While the average cost ranges from $39,000 to $120,000, it is advised that to contact an elearning app development company who will give you better insight.
Which is best platform for elearning app development?
When it comes to mobile app development for elearning, there are two options, native app development and hybrid app development. In native you get to choose between iOS and android. Both of these platforms are amazing  in their own right.
Which is number 1 company for elearning app development?
If you are looking for the best elearning app development company, Nimble AppGenie is here. We have years worth of experience and we have helped hundreds of client reach success with help of remarkable elearning applications.