There are a lot of people who ask, How to build a SaaS app? If you are one of them, you have come to the right place.
But the first question is why do people want to build a SaaS app? Well, there are multiple reasons. For starters, you look at the market.
Salesforce, a popular SaaS application, was valued at $251 Billion in the year 2021. Since then it has only grown. Speaking of growth, the global SaaS market is forecasted to reach $436.9 billion by 2025.
As you can see, there are a lot of opportunities for growth and revenue generation in the SaaS market. Now, if you are planning to create a SaaS application of your own and take your business to next level, you are at the right place.
In this blog, we will be looking at everything related to SaaS development. With this being said, let's get right into it:
What Is SaaS Application Development?
The very first question that arises in your mind is, what is SaaS application development? Well, the simple term SaaS is a cloud-based service that stands for Software-as-a-Service.
As the name suggests, in this cloud-based service, the software is provided to the user or users remotely through the internet. This is one of the most common types of cloud-based products in SaaS vs PaaS vs IaaS.
In fact, we use multiple SaaS solutions in our day-to-day life. This is one of the most common, useful, and highly active cloud applications.
Moving on, these solutions are based on subscription business models. Thus, the user can pay for the service monthly just like any other subscription-based product.
Speaking of the subscription model, there can be different plans allowing the user different levels of access.
So, this is what SaaS mobile app development is. And now, let's look at different types of SaaS applications in the next section.
Types of SaaS applications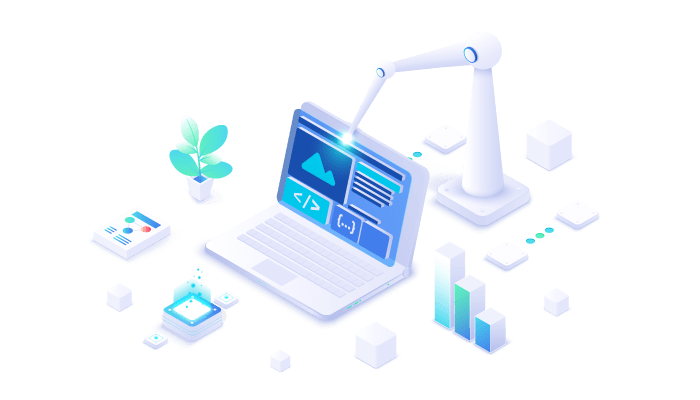 Both businesses and different user groups have varying needs. And in order to fulfill these different needs, a range of types of SaaS applications have been developed. In this section of the blog, we shall be looking at some of these SaaS application varieties. These are, as mentioned below:
1. P2P lending SaaS
Peer-to-peer lending SaaS application is yet another popular type of SaaS solutions. This is a form of loan lending app development that helps peers lend loans to each other.
So, if this is a concept that you like, you can develop a P2P lending SaaS of your own.
2. CRM software
CRM App Development is a popular SaaS-based solution that is popular among clients. This application allows the business to manage their customer relationship in a better way, allowing their business to grow.
Through CRM solutions teams can improve their customer database, effectively manage leads, improve the marketing campaigns, empower sales, gain insight, etc.
3. Human resources management
Human resources management is an important part of running an organization. With the right management strategies, one can maximize productivity. And this can be helped further with the help of Human Resources management software. Luckily, this is a popular form of a SaaS application.
4. Project Management Software
Project management software is yet another popular example of software product development based on the SaaS cloud.
It goes without saying that there are various applications of project management software with the primary one being the ability to streamline project operations while providing maximum productivity. This solution is highly valuable for project managers.

5. SaaS Collaboration Apps
Since there was a lot of working from home due to, during, and post covid 19 induced pandemic. Therefore, companies have been using collaboration tools and applications for connecting their team.
The majority of these collaboration tools and software are based on SaaS solutions. This is yet another popular form of SaaS application.
6. eCommerce Application
ECommerce app development services based on SaaS solutions are growing more and more popular among clients. This is for a good reason. ECommerce solutions in on themselves are quite popular and provide high revenue generations.
These are five popular types of SaaS-based applications. And once we are done with the types, we will be looking at the examples in the next section of the blog. These are, as mentioned below:
Which Is An Example Of A SaaS Application?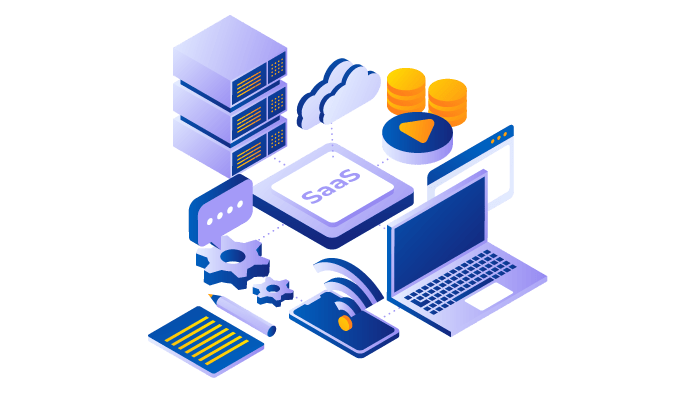 SaaS or Software-as-a-Service-based mobile applications are quite popular among clients since they were first introduced to the public. So, it goes without saying that a lot of top businesses came up with their own ideas for SaaS apps and services.
Thus, giving rise to big names of SaaS solutions that we use today in our daily lives. Therefore, we shall be looking at some of these popular SaaS applications. SaaS Developers UK can take these as an example or point of reference for your own SaaS application.
Moving on, some popular SaaS applications are, as mentioned below:
| | | |
| --- | --- | --- |
| Amazon Web Service | G Suite | Shopify |
| Slack | Microsoft Office 365 | Zoom |
| Canva | Drop Box | Netflix |
These are some of the popular examples of SaaS cloud-based applications. As you can see, we use these apps like Netflix, Slack, and The G suite, in our day-to-day life. And if you are a working professional in the IT field, SaaS application is an important part of your day-to-day process.
This shows just how important and widely applicable SaaS apps are. And this also begs the question, why should you develop a SaaS app? Well, we will be answering this question in the next section.
Benefits of SaaS application Development
SaaS application development doesn't come without a number of advantages. And these advantages often become the reason why businesses and investors put their money into SaaS solution development.
In this section of the blog, we will be looking at a number of these advantages. So, without further ado, let's get right into it:
1. Scalable On Demand
Now, we live in a world of technology and there are no two ways about it. And in the realm of technology and advancement, scalability is a much-valued quality. This is something that is prominently present in SaaS development.
The user or the customer can demand higher capacity and more power as their usage grows. While this might ensure higher cost, there is quite a useful quality that is not seen in any other type of software or mobile application.
2. Subscription Plans Options
SaaS app solutions can be either free or they can be paid. Now, if they are the latter one, it will securely be based on the subscription plan. And this is another advantage that comes with it.
The reason is that, users can subscribe on monthly bases for the service. This business model is quite successful in revenue generation and also promoting the user base. With your SaaS app Builder you can discuss the plans further.
3. Anywhere, Anytime, Any Device
This is an advantage that cannot be countered or overpowered, and it is pretty much unique to SaaS applications. So, the big advantage is that if a user has internet access and a device, they can access a SaaS mobile application from anywhere and anytime.
You can use it on mobile phone, laptop, tablets, and any other device. This is something that is not seen in other applications or software.
Read the blog- The Ultimate Guide To Successfully Build a SaaS Application
4. No Set up?
This is one of the best and most amazing benefits you get with Software-as-a-service applications. You don't need to install a SaaS app in your device or download it in any way or form.
This is also a way in which a SaaS app is different from regular mobile apps that you might get from iOS or Android app development services.
5. Seamless Updates
If you are a windows user, you know the pain of updates and the time they take. However, this is not a problem that is seen in Software-as-a-service products. These applications update without any visible delay or halt.
Meaning the user doesn't have any problem with the update that happens in the background which is almost instantaneously.
6. Highly Secure
Again, the SaaS application has very few of the weaknesses seen in general mobile applications. This also means that SaaS applications are highly secure against the risk of hacking and fraud.
This is what makes the SaaS mobile applications so much popular and desirable among organizations and users alike.
These are some of the reasons which may convince you to hire mobile app developers and build a SaaS app of your own. Speaking of which, we will be looking at the development process of creating such an app in the next section.
How To Build A SaaS App? SaaS Development Process
Learning about the SaaS Development Process is a great idea as it gives your insight into the working and creating of applications. So, in this section, we shall see how one can build a SaaS app.
Therefore, let's start with the first step of SaaS development:
1. Market Research
The very first step to build a SaaS application is conducting market research. If you know anything about software or mobile app development, you know that research is the foremost and quite an important part of creating a successful mobile application. And this is something that remains true even in the case of  SaaS app development.
Moving on, here you can look at the market, the opening, the competition, and their strategies, collect data, recognize the user base, and so on. With all of this data and information that you will churn out of it, you will get valuable insight that will be plenty useful later down the line.
2. Monetization Strategy
If you are building a SaaS app like DropBox or Netflix, the primary goal is generating revenue.  And in order to do it, you need to employ monetization strategies. If you aren't familiar with this concept, some popular monetization strategies are, as mentioned below:
Subscription Plans
Ads And Promo
Commission-based
Paid Services
Sponsored content
These are a few examples of how you can generate revenue through your SaaS application. But there is no upper limit. Meaning you come up with your own unique ideas.
3. Choose a Tech Stack
Choosing the right tech stack for your SaaS application is utterly important. The reason being that, these technologies can define the performance and ability of your application in the market.
And you don't want to change your mind mid-way because changing the tech stack can be quite expensive if possible at all. MEAN Stack Development is a popular example of a tech stack used in SaaS development.

4. UI/UX Design & Features List
Design and feature are two components that can highly affect user satisfaction and the market performance of the SaaS application. So, you want to include a feature that attracts the customer while catering to their demand. The feature should be unique while being useful at the same time.
Coming to the design part, you want a design that is easy to navigate and doesn't make the user look for what they want. A simple, clear, and easy-to-navigate design can do wonders. In addition, you should also keep in mind that the design should complement the feature.
With this combo, you can make the perfect SaaS mobile application.
5. SaaS App Development Process
This is part of the process where you hire SaaS developers and start creating the app. The team of dedicated developers will be doing all the coding work and combing the different components of the applications.
Once it is done the app has to be tested, which is also a part of this process. Moving on, the applications are ready to be deployed in the market.
6. Deployment
The deployment process for a SaaS mobile application is much different when compared to the conventional mobile app. Nevertheless, once it is deployed in the market, you can start expecting good things.
With this, the development process is done and you have a SaaS app of your own. However, there is a question that still remains. How much does a SaaS costs? We shall be answering this question in the next section.
How Much Does A SaaS Cost?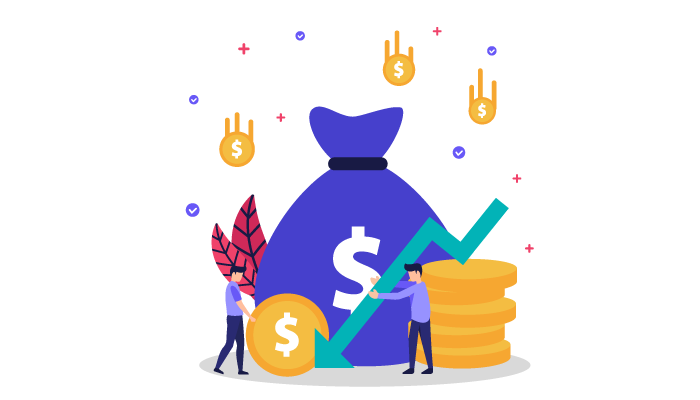 The cost to develop a SaaS application depends on various different factors. You see, no two SaaS development projects are alike. Thus, it is not possible to estimate the cost to build a SaaS app without learning about the specifications of the project.
Therefore, the factors which affect the mobile app development cost are, as mentioned below:
i) Complexity
ii) Size
iii) Feature set
iv) SaaS developer skills & Expertise
v) Tech stack
vi) Design complexity
vii) Type of solutions
These are some of the factors which affect the development cost. While it is not possible to estimate the cost accurately, we can come up with a range. As such, you can expect the SaaS app development cost to be anywhere between $50,000 and $500,000.
For a closing cost estimate, you can contact a SaaS development company that will be able to give you a quote based on project specifications.
How Long Does It Take To Build A SaaS?
Again, the time required by the SaaS application development services to deliver the solution depends on various factors. The factors are much similar to the ones we discussed above.
So, as far as the time is concerned, you can expect the SaaS product lifecycle to be anywhere between 4 weeks to 42 weeks.
Conclusion
This was the ultimate guide that tells you everything you need to know about how to build a SaaS app. Now, all that is left to do is hire a mobile app development company and start developing a SaaS app of your own.
But if you are looking for nothing but the best development partner, Nimble AppGenie is here to help you. As a leading SaaS app development company, we have years worth of experience along with the required resources needed to deliver market-leading solutions.