At the Build 2019 conference, Microsoft has announced the new.NET5. This new version of .Net is a single consolidated application that operates on all platforms and devices.
What Future Holds for .NET?
The announcement on .NET 5, the next evolution of .Net Core is the biggest news from Microsoft at the Build 2019 conference. The new .NET 5 will merge all the existing .NET platforms into a single .NET toolchain. Extracting the best feature of each .Net platform, the .NET 5 aims to support all .Net applications.
The new version of .Net can be used on phone, desktop, web and it also supports the integration of both JIT and native models. Having the feature of interoperability with Java and Swift, it also allows you to interact with native mobile application libraries.
Technology Stacks not Included in .NET 5
If you are a .Net developer then there are few things you need to know how new .NET 5 will affect your current enterprise application. As .NET 5 is based on .Net standard, each .Net feature will not be included in the .NET 5. Microsoft has already confirmed that .Net Framework 4.8 is the last version to support Web Forms, WCF server, and Windows workflow. This means that all these features will not be ported into the new .NET 5. Microsoft is also working on providing a migration guide so that developers can easily migrate all the data from your Web Forms applications to ASP.NET Blazor and your WCF server to gRPC.
Technology Stacks Being Integrated into .NET 5
Microsoft is planning to introduce Windows Desktop Packs (Winforms, WPF, and UWP) so that it can also support the applications that work on Windows. However, it will not affect the architecture of .Net Core. The new framework will still be a cross-platform framework but if you are working with desktop packs then it will only support the Windows platform.
.Net Schedule
What's New in .NET 5?
Few Important Things on Which You Must Focus
The brand-new model of c# i.e 8.0 with loads of recent language functions such as async flow, degrees, nullable reference sorts, and sample matching has been introduced. However, they\'re going to be available most effectively on .net centre3.0 and above, which means it is not coming to the legacy .net framework, or .net core 2.2, 2.1, or 1.0. It clearly suggests that .net is dead and .net middle is the destiny.
In case you are making plans to port .net programs into .net center, you\'ll have to investigate your APIs used to your undertaking to see what\'s well-matched or now not. .net portability analyzer is a device that facilitates research and determines how bendy your utility is throughout .net systems.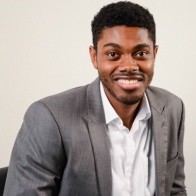 Jermaine Trotman
Jermaine Trotman is the co-founder of Nimble AppGenie, a company renowned for its bespoke mobile app development and web development in e-wallet app development and fintech development.