When you think about how you are going to develop an app, the first question most entrepreneurs have is, how much does it cost to create an app?
The cost of app development depends on a combination of things like the product features, functionalities of the application, the technology used for the application, the complexity of the app's processes and the platforms that the app is available on. If you also want to have an app backend server and admin panel, this would definitely cost you more in comparison to owning a simple static app.
We understand the role and needs of mobile apps in business growth and understand how hard it is to have an app for start-ups with a low budget. We provide a much-needed opportunity for businesses, by providing affordable app development to start-ups and midsize businesses. NimbleAppGenie brings cost-efficient mobile app development solutions with great communication and amazing service.
The cost of your app will depend largely on the features and functionalities that you want to include in the app. To get a free quote, email us at contact@nimbleappgenie.com
More Info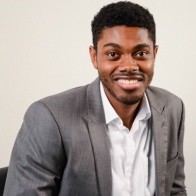 Jermaine Trotman
Jermaine Trotman is the co-founder of Nimble AppGenie, a company renowned for its bespoke mobile app development and web development in e-wallet app development and fintech development.