WordPress was launched in 2003, and since then it has become a favored and renowned open-source platform for website development. It is the most popular CMS and is widely used for both blogging and non-blogging websites. The flexibility and ease of use have made WP the most preferred platform by developers. WP offers various themes, templates, plugins for designing website and you can also customize your website any time according to your needs. If you want to develop a website that can generate profits for you, then you have to invest a little amount in development to make it flexible and interactive. You will also need skilled and professional developers who know about this field and can provide you result-oriented solutions. Hiring a WordPress developer is not a bad idea if you want to develop a website that can profit your business. Here are some advantages and benefits of hiring a WordPress Developer for custom website development:-
Technical Help
Hiring a WordPress developer is very beneficial for you if you are from the not-technical field, and you don't have knowledge about WP. They will give you assistance with your website and also guide you for future maintenance of your website.
Solution for All Your Problems
A skilled and professional developer knows how to develop a result-oriented website. A developer knows everything from developing a website to theme management and then later customizing it according to your needs. You can also ask him to create an interactive and flexible website to attract more customers.
Full Customization
One major advantage of hiring a developer is that you can easily customize the website according to the way you want. You can choose plugins, themes according to your needs and flexibility of your website. Later, you can also customize the coding and designing of your website.
High-Quality Work
A skilled WP developer will provide you good quality work. This will help you in developing a user-friendly and interactive website for more user engagement. Also, a WP developer will take comparatively less time in developing a website.
Flexible
You can hire developers on hourly, daily, or monthly basis. This gives you additional benefits as you don't have to pay for full-time recruitment. You can easily search online for a developer according to your requirements. They also give you regular updates related to your project on a daily basis.
Search Engine Optimization
Interactive designing and user-friendly interface are not only an important aspect of website development, but SEO also plays a vital role in website development. Nowadays, WP developers not only have immense knowledge about development, but they also provide SEO for your business growth. So a WP developer with SEO knowledge is a profitable deal.
Unique Content
Unique and simplified content is the primary aspect of any website. Developers know what type of content should be present on the website. So hiring a WP developer will help your website to stay ahead in content quality.
Data Security
Security is the most important concern while developing a website. Your data must remain safe and should not go in the wrong hands. WP developers guarantee the security and confidentiality of your data as the company from which you are hiring a WordPress developer will have a dedicated server.
Multi-Language Knowledge
WordPress Developers also knows the various programming language that helps you in improving the quality of the website with some unique features. If you use various languages like PHP, CSS, HTML while developing a website then it will surely help you in improving the overall functionality of the website.
Analytics
Analysis plays an important part in website development. Since WP developers are skilled and professional, they know very well that where you should focus to improve audience engagement on your website. You can use Google Analytics or other web analytics to track your website performance. This will help you in increasing the user experience and performance of your website.
Updated
The WP developers are always alerted about the latest updates and features of WordPress. They work according to the latest updated to provide the best result oriented product to their client. The start setting up your website with the latest features and also help in customizing and installing plugins and themes.
Improved User Understanding
One benefit of hiring a WordPress developer is that they know what a customer wants in developing a website. They develop a website according to your requirements and needs, which will also meet the expectations of users.
Things You Must Keep in Mind While Hiring a WordPress Developer
Create a Brief
Set a Ballpark Price
Define Project Scope
Look For "Perfect Fit" Developers
Choosing to Go Local or Not
How to Find Preferred WordPress Developer
There are a number of WordPress developers available online, but choosing one for your project is quite tricky. An ideal developer has experience in developing an interactive and flexible website. Here are some factors which will surely help you in finding a preferred WordPress developer.
Freelancer Sites
There are various websites on which you can post a job and have hundreds of bids for your project. There are various WordPress platforms like WordPress's Job Board, Smashing Jobs, and WP Hired. Upwork and Freelancers are also famous projects for bidding websites.
Referrals and Recommendations
You can also seek out recommendations for hiring a WordPress developer. If you know someone who hires a developer a lot for development, then you can also ask them. Another method is that you can add a Page X-Ray extension to your chrome, it shows a WordPress logo whenever you visit a website if the website is developed using WordPress.
WordPress Agencies
Another option is that you can find a WordPress agency. There are various WordPress agencies that simply work for developing WordPress sites. Although working with these agencies is quite costly, but the process is easy and straightforward.
Cost of Hiring WordPress Developer
The cost of developing a WordPress website is different all over the map. A basic simple website development cost is around $500 to $2,500. If you are buying a professional-looking WordPress theme, then it will cost you only $50-200 and you can manage or control the theme by yourself. But if you want to develop a user-friendly and highly-responsive website with advanced features, then you have to hire a WordPress developer. The cost of developing an advanced website with all quality features will be surely high. The cost of hiring a WordPress Developer also varies widely. If you check out Upwork, then you will found that the cost varies from $20 to $100+ an hour.
Conclusion
For high performance and top-notch website development, you need to hire a developer who is skilled and have immense knowledge in WordPress website development. These developers will be surely profitable and beneficial for you. At Nimble AppGenie, we have a team of expert and skilled developers who can provide custom website development services for achieving your business goals. Get in touch with us now and hire a developer now at a budget price.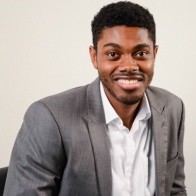 Jermaine Trotman
Jermaine Trotman is the co-founder of Nimble AppGenie, a company renowned for its bespoke mobile app development and web development in e-wallet app development and fintech development.