Due to the rapid growth of mobile app industries, more and more business enterprises and companies are realizing the importance of apps for their business. But some of these companies do not have any idea about the true cost of app development.
The fact is that; the development is just the starting phase of the app. After that, maintenance and deployment come that is the most important part and is almost ignored by most of the people. Due to this, many people are shocked when they come to know about the hidden cost. So before beginning with the development phase, you must know what is app development.
What is App Development?
App development is the process of developing apps for smartphones and mobile devices. These apps are used by people for various operations like ordering food, fixing the appointment with a doctor, buying groceries, etc. According to some research and reports, the cost of development is different for various platforms.
iOS app development costs around $25k.

In the case of android, it will cost approximately $23k.

Similarly, for windows, the app development will cost $18k.
Before beginning the app development process, you must know that there are three types of apps:
Hybrid Apps:
These types are a combination of web apps and native apps. They work and look like but actually they web apps wrapped inside native apps.
Native Apps:
Apps that are directly installed and distributed in your device through the device's app store or market.
Web Apps:
Basically defined as "HTML apps". These apps are accessed through the device's web browser.
How Can You Minimize App Development Cost?
Maintain and Upgrade
For some people, mobile app development is harmful as they think that app development is all about deployment. But it is not like that, mobile app development refers to the maintenance and continuous updating of new features in the app. The suggestions or feedbacks are received from customers and the app and the user interface is improved according to this feedback and suggestion. For the benefit of your business, you should keep updating your app. In order to take care of all the negative feedback received from users, your development team must be very responsive.
Platform Type
As there are many app platforms are available in the market, Android, iOS, and Windows are the most famous and most used platforms. As each platform has a few challenges and responsibilities, the cost of app development also varies according to the platform.
Custom Animations and Designs
The cost of development is also affected by animations and designs. They basically increase the cost and their impact is also high when compared to other features. These animations and designs need much more attention during app development. But there are some other elements that are common in both of the cases and you can use these elements for app development.
Following a Fixed Plan
According to the available funds, you can easily plan out the risks associated with your idea. Many start-ups consider the fix plan safe and follow it. But the reality is that the development price is not always fixed. So if you want to develop a robust and flexible app, then you must have a flexible price model.
Cross-Platform Development
In the case of native app development, the app, the app works with good speed and performance. But sometimes, in the case of app development for platforms like iOS, Android, and Windows, the app development cost is quite high. In these cases, cross-platform app development can be used which basically reduces the development cost to a greater extent. The only thing you need for app development is a professional and expert developer.
Minimal Viable Product
The concept of MVP shouldn't be ignored during app development. MVP follows the concept of agile development and it refers to the process of product launch. It focuses on the core feature of the product and based on the user's feedback you can use it to add more features in the future into your product. The MVP approach usually ensures safety and also saves app development costs.
Re-defining the Technology
The days of traditional app development were gone. Earlier, the final app or product was developed directly and then later it was tested. This resulted in an increased cost of app development. But with the latest technology, the whole scenario of app development is changed. Present-day technology is smart and sharp and it allows the developers to build each set of the product separately and test the application by developing an MVP of the product.
Reduced Cost Expectation
After a successful deployment of app in the market, most of the business expects to have a low app development cost. But in order to keep your app flexible and useable in the market, you need to maintain and update it on a regular basis. In order to fulfill the needs of the app users, developers need to update the app with the latest features regularly.
10 Biggest Hidden Costs of Mobile App Development
Let's have a look at the topmost expensive components of App Development:
Servers: $12,000/year
2. Android and iOS Updates: $10,000/year
APIs: $5,000/year
Images Data: $4,800/year
CDN: $3,600/year
Data Storage: $3,600/year
Push Notifications: $2,400/year
App Update Submissions: $2,400/year
Development tools, libraries, and support: Minimum $1,200/year
Chat and Social Integration: $1,200/year
The major issue is that the development phase is just the tip of the iceberg. Designing, testing, hosting, and prototyping are also included in the lifecycle of software development. Most of the people only focus on the development phase, which later results in an increased cost of maintenance.
Some of the researches showed that:
During the first two years after the app development, the development phase only represents 35% of total cost.

The cost of maintenance of a medium-size app usually costs around $5000 to $11,000.

In the case of app development, the maintenance cost is approximately 50% less than the total development cost.
Publishing App in App Store
You must be aware that in order to get your app published in Apple, Google or Microsoft store, then you have to pay a reasonable sum. Although the cost of publishing your app is different in each store, paying attention to this factor in advance is better than thinking about it later.
Back-End Data and Development
If you are fresher in the app development industry, then there is a chance that you don't have any idea about what happens in servers. Before development, you must know about the cost you have to pay for server programming and database including backup, registration, sync, etc.
App Designing by Experts
Some app developers do now not adopt the layout factor of your app. A poorly designed app will truly confuse your target person and the whole strive could be futile. But top-notch and modern your app can be, it will likely be of little need if it's not efficaciously designed. You might want to get a skilled app fashion designer to be just right for you. Apps supposed for fashionable consumers must be designed differently from the ones intended to be used by tech-savvy personnel. So, make sure you speak the nature of your target market well on your app clothier.
Preventing Glitches
Usability troubles are continually probably. Proper trying out ought to be executed in any respect tiers of the app improvement, to make the certain faultless overall performance of your cellular app. Despite the fact that often underestimated, regular testing makes a severe blow in your initial price estimates. However, it cannot be avoided as thorough testing saves you from the largest chance of human beings now not locating your app useful. This one component is something you can't have enough money to do without, as insufficient trying out might also show to be deadly at a later stage. Additionally, remember that with the creation of additional systems, testing expenses may work better.
Accessibility of App on Various Platforms
In case you are a novice, you may not have found out that different cell structures really want extraordinary programming languages. To make it less complicated, an android app will no longer work on the iPhone. So, to address this problem you need to hire the carrier of specialized engineers and architects who can work on each system. This system will evidently be more expensive.
BuildFire Reduces the Development Cost by 90%
The advantage of app development with BuildFire is that you just have to pay for the monthly subscription and you can easily access all the features and functionalities to develop, maintain, and deploy your app. Simply this means that you don't have to pay extra or higher costs for a simple code fix, infrastructure, maintenance, and analytics. Let's have look at some other advantages of app development with BuildFire.
You are in Full Control
As a professional developer, with BulidFire's seamless dashboard, you can easily maintain the content, manage all the services, access the user's profile, and much more. Moreover, you don't have to constantly contact your IT department for code fix.
Scale Infinitely
BuildFire allows you to use a single platform for the maintenance of multiple apps. There is no need to pay extra costs for infrastructure or maintenance of multiple apps. Moreover, you can also clone the app you built on BuildFire just with a few taps.
Use of Pre-Built Plugins
The fully functional pre-built plugin can be easily plugged-and-played into your app. These plugins allow users to build 90% of the app without any custom code. Being open-source, these plugins can be easily customized according to the customer's needs and requirements.
All Platforms Are Covered
As compared to native apps, app build with BuildFire can easily work on all devices like iPhone, Android, tablets, as well as iPads.It will cost you less, as well as it will also save time in developing and maintaining the app.
Conclusion
Ensure that your developer well knows your particular necessities and builds the app accordingly. Not anything needs to be left to assumptions. Constantly ask for spark off clarifications whenever important. Proper from the initial discussions, you have to be crystal clear even as making guidelines to avoid pointless charges throughout later stages. Now which you understand the possible pitfalls, what maintains you ready? Price up, be watchful and get began on your next excellent app! Want to get your app evolved by using an expert corporation that doesn't all at once weigh down you with hidden costs? You've come to the proper vicinity!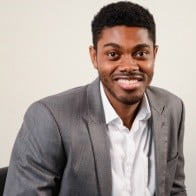 Jermaine Trotman is the co-founder of Nimble AppGenie, a company renowned for its bespoke mobile app development and web development in e-wallet app development and fintech development.