Since the introduction of online banking, individuals have gradually favored making online transfers and payments on-the-go via E-Wallet app development. This is in comparison to the traditional method of paying cash, or standing in line at the bank to finalize a transaction. Technology is evolving at a rapid pace.
There are now facilities such as Apple Pay, Google Pay, online investment houses (such as Nutmeg or Moneyfarm) and banks that have online-only services. One category of financial applications that Nimble AppGenie in particular contributes to is E-Wallet mobile app development.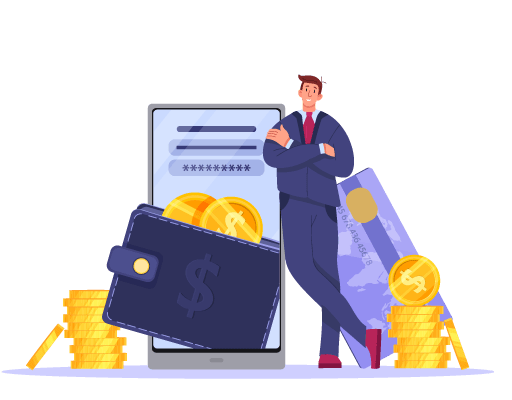 By providing new and creative applications for customers to manage their finances, mobile app development is contributing greatly to the innovation in the E-Wallet industry. E-Wallets help a vast amount of individuals and service providers to gain access to digital transactions. This helps individuals who do not have access to inexpensive digital payments.
E-Wallets also help service providers who wish to provide online payment options to their customers. The number of companies investing in mobile payments have increased dramatically in the last five years. Many banks now offer E-Wallets that allow customers to make payments in one click (or touch), from the customer's mobile phone. It's safe to say that mobile payments have become a significant part of the digital money market.
What is an E-Wallet App?
A Digital Wallet is an e-wallet. It is an electronic device or online service that allows an individual to make electronic transactions. Therefore an E-Wallet App is where this electronic transaction takes place through a mobile application. E-Wallets offer a safe and convenient mode of making payments to service providers. They also allow mobile and web users to easily transfer money to their contacts.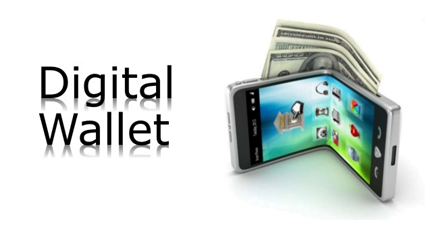 E-Wallets are incredibly useful for those who don't use internet banking, or who don't possess a credit card. An individual's bank account can also be linked to the E-Wallet. This link allows a user to easily pay for items using their E-Wallet, and for the user to also fund their E-Wallet. Depending on the E-Wallet functionality, the user may be able to also store their driver's license, health card, loyalty card(s) and other ID documents on the application for their convenience.
How To Create a Wallet App?
There are dozens of mobile wallet apps that have already been available in the market for a while. But despite mobile wallets being a highly-competitive market, there are still widespread opportunities, where individual's needs are not being currently met.

So when developing your E-Wallet app, you must consider what individuals or industries are currently being underserved by the current mobile payment offerings. Before you begin the development on your E-Wallet app, get yourself familiarized with the key components of an E-Wallet project:
1. Research and Get Facts About the E-Wallet App Market
Only two decades ago, people used to go out to buy all their goods and services. When people did buy their goods, it was predominantly paid in cash. With the help of online shopping apps and their integration with payment gateways, the buying process has now been made far more convenient. Apps like Paytm, Amazon Pay, Samsung Pay, PhonePe and OPay have proven to be very helpful, and have reduced the load of carrying cash. E-Wallet mobile app capabilities have progressed through evolving technology.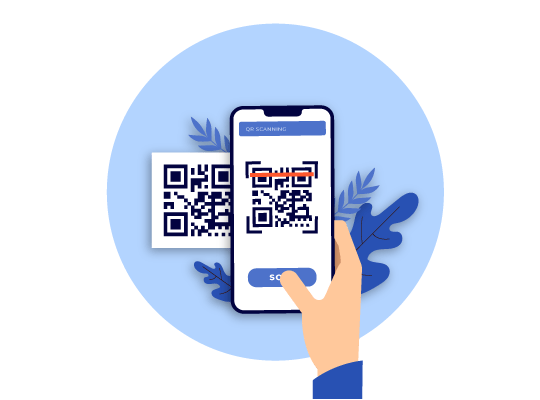 For example, many mobile app developers integrate technologies such as Bluetooth, Beacon, Blockchain, Scan QR code, and Near Communication Field into the E-Wallets they develop. Whatever market you want to launch your E-Wallet in, find out what kind of features your target customers would really value. Once you have identified this, it will significantly help the development process of building a successful E-Wallet that your market loves.

2. E-Wallet App Features
An E-Wallet is a digital wallet that lets people pay through smartphones anywhere and at any time. These are like your own personal digital payment cards that work on your mobile. You can receive funds, transfer funds, and pay funds.
Some E-Wallets provide transactions in various different currencies, and utilize this functionality through different technologies like NFC and QR code for the transfer of money.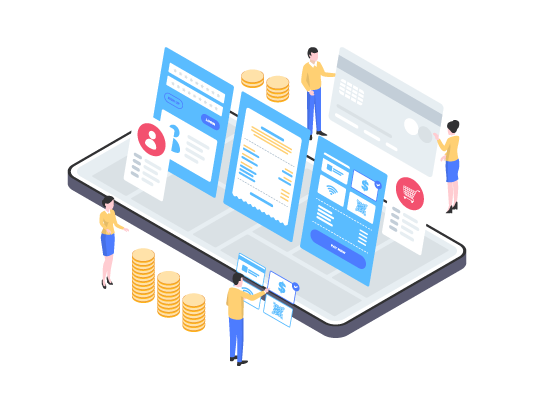 E-Wallets have a diverse target audience, with outstanding features for a variety of people. Some wallets have the functionality of buyer protection. Whilst other apps provide functionalities such as loyalty card integration, or proprietary magnetic strip technology. So you must plan which features are the ones that are going to greatly impress your target market.
3. The E-Wallet Mobile App Development Process
In the application development process, it is essential to work with a team that clearly understands the E-Wallet app development process. Through fewer changes, a team with E-Wallet expertise will save you both time and money. A more experienced team will develop the E-Wallet concept at a much faster pace. This will in turn also reduce the resources required to work on the project. This will, therefore, enable the app to be ready for launch in a reliable time frame.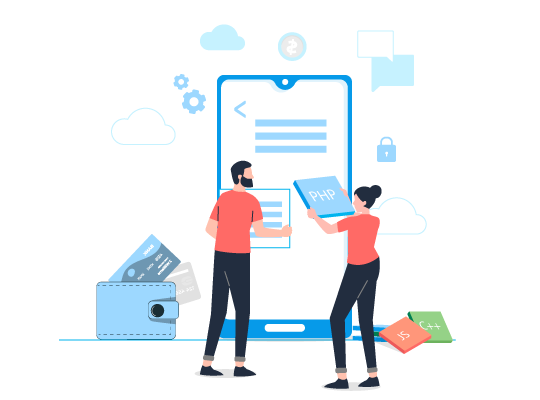 To develop a successful app, an innovative E-Wallet will require input from great designers, product managers, developers, and testers. The combination of our understanding of E-Wallets, and the range of expertise in our team, explains why Nimble AppGenie is the popular choice for creating E-Wallet applications.
4. Cost of Developing an E-Wallet App
Different companies have different charges. The cost that different companies charge is largely dependent on the team's expertise. Some of these companies charge based on the working hours spent on the project. Other companies charge a fixed cost that is based on the expected resources and time required to complete the project.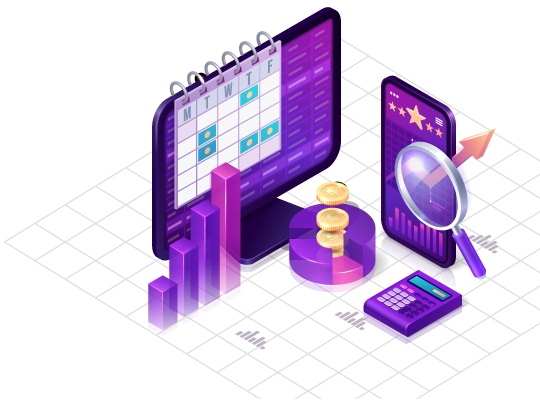 E-Wallets have become extremely popular. The innovative perspectives offered by new entrants in the E-Wallet industry, together with evolving technology have significantly helped the growth in E-Wallet popularity. Some of these new entrants have been determined to introduce pioneering features into E-Wallet applications.
The total cost of E-Wallet Mobile app development is typically around $50,000 to $80,000. Applications that integrate different features such as Paytm, can potentially cost $100,000 to $150,000.
5. E–Wallet App Components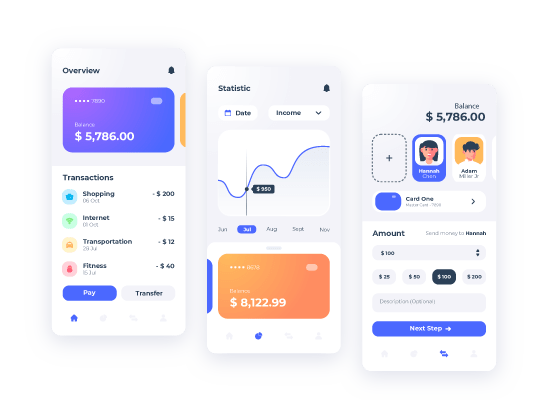 An E-Wallet has both a software and information component. The software component stores personal information that provides security, and also encryption of the data. The information component is a database of details that are provided by the user.
Conclusion
Taking all the above into consideration, the people of today generally prefer a simple process to access payment services. It is therefore integral that your mobile wallet app development team creates an E-Wallet app that is light, easy-to-use, and fully optimized for the end-user needs.
If you have an idea for an E-Wallet or Finance application that you want to discuss, contact us now. We are a leading app development company for Finance based applications. This includes both E-Wallet app development and FinTech development.