Do you want to build a fintech mobile application?
With technological advancement in the financial industry, more and more fintech mobile apps are appearing. And why not, millions of people across the world use these apps, and industry generates billions of dollars.
Now, if you are someone who wants to build a fintech mobile app of their own from the scratch, you will need to hire fintech developers. While Nimble AppGenie has got it covered, there are several other aspects of app development.
In this blog, all of this will be discussed. So, let's start with:
Why Build a Fintech Mobile Application?
The very first question that comes to mind is, why develop a fintech mobile app? As it turns out, there are several reasons and millions of dollars that might compel you to build a fintech mobile app of your own.
In this section of the blog, we shall be looking at some of these reasons:
The very first reason to develop a fintech mobile app is its need today. You see, financial technologies like mobile banking apps are growing in popularity and they are being used everywhere. This isn't just true of the United States of America and the United Kingdom but also the rest of the world. The stats clearly show that Fintech apps are the need of the hour.
In addition to being the need of the hour, fintech mobile application is also growing in popularity at an amazing rate. Moreover, Apps like Google Pay which allow people to make easy payments are expected to become even more prominent in the coming future.
This means if you are to develop a Fintech mobile app like PayPal, the popularity ensures a pool of potential customers avails to you. This is one of the factors that define the success of a mobile app.
Lastly, if you want to earn millions of dollars in this billion-dollar industry, Fintech Industry is for you. Despite the fact that this industry is one of the younger ones, fintech has developed at quite a rapid rate and continues to do so. Speaking of a billion-dollar industry, let's look at:
The Billion Dollar FinTech Mobile App Market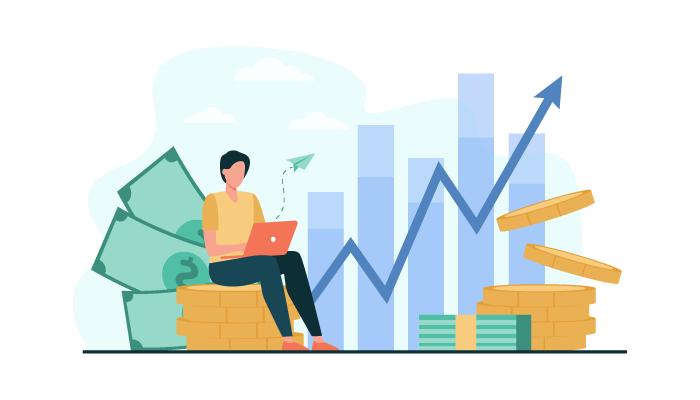 One of the biggest factors that compel clients to build a fintech application is the enormous market size. As of today, as many as 64% of the entire customer base have used one or another FinTech platform.
Speaking of which, 60% of people are looking for more Fintech solutions like mobile banking apps from a financial institution.
Furthermore, it is predicted that in the year 2022 alone, 90% of total mobile phone users will make use of Fintech apps. This is combined with the fact that the fintech industry is expected to reach $305 billion by 2025.
This is yet another reason why so many people are attracted to Fintech application development.  Now, if you are thinking about developing a fintech app, it is better that you explore different types of the same.
Types of FinTech App Development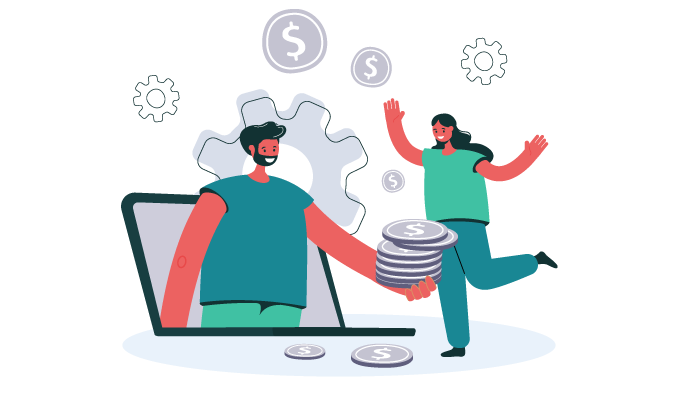 FinTech term can be extended into two words which are financial technology. Now, the Fintech app is an umbrella term that includes a large variety of solutions. So, looking at these different types can help you build a fintech mobile application of your own.
With this being said, let's get right into it;
1 Mobile Banking Apps
Mobile banking app development is one of the most popular fintech solutions. As the name suggests, most financial institutions provide their banking services through this app. This includes everything minor and major from checking balance, last transactions, and money transfers, to applying for financial products, managing credit cards, and so on.
In fact, these mobile banking apps are so popular today that, the majority of the largest financial institutions have mobile banking apps of their own.
2 E-wallet Apps
E-Wallet apps like Google Pay,  PayPal, and so on are quite well known in the industry and don't require any introduction. As most of you might already know, this is yet another popular type of fintech app.
As per Statista, in the year 2020, people made transactions worth $4,769,370 million through e-Wallet apps. So, if you want to develop fintech apps of your own, you should consider the e-Wallet app development service as an option.
3 Cryptocurrency App
Cryptocurrency is a megatrend and has been just that for the past few years. And this from of the Fintech app has a great potential when it comes to revenue generation as the market is decentralized and larger than anything. This is the reason why cryptocurrency app development services are so popular in recent times.
So, these are three of the most popular types of fintech mobile apps. Now, let's look at another aspect of the same which defines the app itself.
FinTech App Features That Are Must Have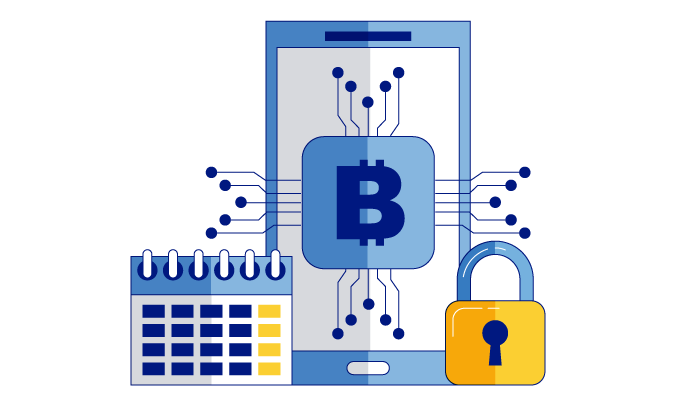 Among all the different components features hold a special place. The reason behind it is simple. Without good and appealing features, the app won't be able to attract or engage the customers, which defeats the main purpose.
Speaking of which, if you want to develop an app that generates millions of dollars in the market, you should include a feature that people love. And these are, as mentioned below:
1 Profile Registration/ Management
One of the basic and necessary features of fintech apps is profile registration and management. This allows the user to create a profile through their phone number, email address, Google account, or even social media.
Moreover, after creating the profile they can easily manage it through the app and change their details.
2 Scan and Pay
Every store has a QR code and you want the app users to be able to use it. For this, you will need to add the "Scan and pay" feature. QR code scanner can be integrated into the app which will allow them to scan the QR code and make a payment quickly, easily, & securely.
3 Secure Payment gateway
Speaking of security, it is of uttermost importance to imbed secure payment gateway in fintech mobile app development. This is something that will help your app gain the trust of customers and also reduce the risk of malware as well as financial fraud. This is what makes it one of the
4 Manage Finance
The financial management feature of the fintech mobile app allows user to easily and effectively manage their finance using various different tools. This includes planning, expense tracking, setting payment limits, and so on.
5 Add bank cards & Accounts
Whether you talk about an e-Wallet app or any other kind of fintech, this feature is essential. Without adding your bank account or the concerned debit/credit card to the app, you won't be able to make payments or receive money through the app.

6 Push Notification
Users want to know what is going on with their money and account. And this is why; you need to keep them informed with the push notification feature. This feature sends alerts whenever money is transferred, transfer status, and so on.
7 Transactions History
As the name suggests, transaction history holds all of the information regarding the past transaction. This includes the amount, to which it was sent, the time it was sent, and so on.
8 Chatbots
Chatbot development is blowing up. Whatever industry you talk about, a chatbot is there. As it goes, so do fintech applications. And there are plenty of good reasons behind it. For instance, it saves time, provides better customer service, and so on.
9 NFC
NFC stands for, nearby field communication which allows users to make a payment just by bringing their phone near the machine. This is one of the most innovative technologies that can really add to a better customer experience.
These are some of the features that you should consider when building a fintech mobile application. Now that we are done with everything, let's look at the development process:
How to Build a Fintech App in 10 Steps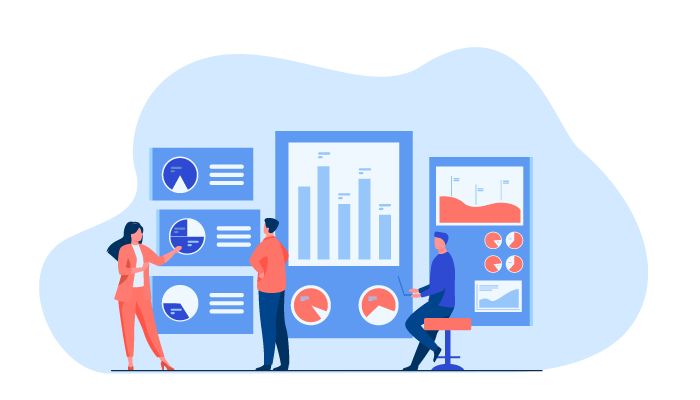 If you want to build a fintech mobile application that earns millions in the market and helps your business grow to the level you dream of, you need top-notch development solutions. And when it comes to fintech, there are 10 steps you can follow to create an amazing fintech app.
So, this is how to build a fintech app in 10 steps:
1 Market Research
The very first step is conducting market research. Gathering information about the competitors, looking for openings and opportunities in the market; finding gaps, and other information. This can be used for creating an idea of what you are looking for.
2 Monetization strategy
Once you have all the required information, you can start looking for strategies to monetize the concept or idea. Some of the popular monetization strategies are, as mentioned below:
Paid App
Subscription
Freemium
Premium Services
3 App Platform
Now, that the app has concept has been backed with research and monetized, it's time to choose an app development platform.  Here, you can choose whether to hire an android or iOS app development company.
Moving on, there is also a third option which is hybrid app development services.  Once you have finalized the development platform, we can move to the next step.
4 Tech Stack
Tech stack or technology stack refers to a set of technologies used in developing a mobile app. This includes a programming language, designing frameworks, databases, toolkits, and so on. One of the most popular options is MEAN Stack Development.
5 Features
As we already discussed above, fintech app features can either make the app successful and appealing or make users lose interest. Nevertheless, as far as features that you include are concerned, we have already discussed them above.
6 UI/UX Design
Fintech app design just like the features plays a big role in creating a fluid, good to look at, and high-performing mobile application. So, make sure to create a UI/UX design that doesn't only engage customer but also direct them towards the desired path.
7 Development Process
This is the step where the fintech app developers will be combining different aspects and combine them together to create the desired fintech app. This step is one of the lengthiest processes but that can easily be overlooked considering its importance.

8 Testing
The process of testing is where the QA team and testers will be looking at the app and checking it for any errors. For this purpose, it is launched into a live environment. Now, it is often said that the testing process is one of the fundamental and most important steps of creating a good and lasting fintech app.
9 Deployment
Once everything is done, the app is ready for deployment. Depending on whether you choose iOS, android app development services, or hybrid app development, it will be launched on App Store and/or Play Store.
10 Mobile App Maintenance
After the app has been deployed, the real work start which is mobile app support and maintenance services.
With this, the development process of the Fintech app is done. But a question still remains, "how much does it cost to build a fintech mobile application?" This will be answered in the next section.
How Much Does It Cost To Build A FinTech App?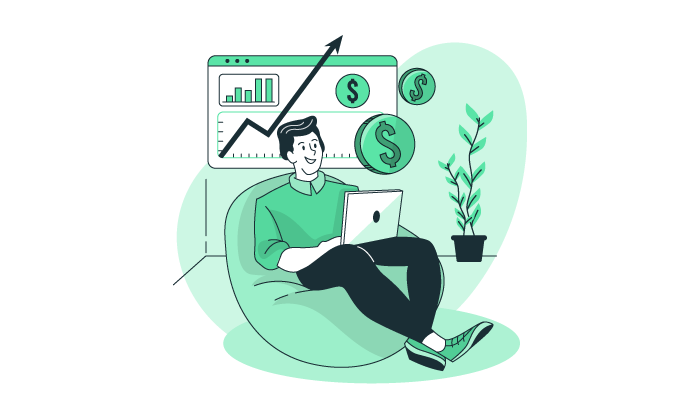 The cost to develop a mobile app depends on several factors. These factors are, as mentioned below:
App Platform
Tech Stack
Size of the App
App Size
Location of Developer
Team Size
These are some of the factors that can affect fintech app costs. Due to this, predicting an exact cost isn't possible without knowing the specifications of the project. Nevertheless, the fintech app development cost can be anywhere between $20,000 and $80,000.
| | |
| --- | --- |
| Type | Cost |
| Custom Fintech App Development | $60,000 – $80,000 |
| E-wallet App Development | $20,000 – $30,000 |
| Mobile Banking App Development | $30,000 – $50,000 |
| Cryptocurrency App Development | $45,000 – $65,000 |

How Can Nimble AppGenie Help You?
The fintech industry is booming. And in the next decade or so, this industry will be larger than ever. Now, if you want a piece of this billion-dollar industry, you need a fintech app. This is where we come on.
Nimble AppGenie as a leading Fintech App Development Company can convert your million-dollar idea into a working Fintech app. Our proven track record along with the resource at our disposal allows us to deliver innovative solutions.
So, if you want to build a fintech mobile application, Nimble AppGenie is here to help you.