A recent report by Research and Markets revealed that In 2019, the global FinTech market was valued at $5504.13 billion. The market is expected to grow to $19605.50 billion with a CAGR (Compound Annual Growth Rate) of 23.58%.
For the past few years, technology adoption across the financial landscape have been gaining increasing popularity. Not only the FinTech startups, but the existing banking and financial institutions are also investing a lot in financial technologies. There is cutthroat competition in the market to offer the most loved innovative financial solutions, and therefore, it is essential for FinTech service providers to partner with the best fintech software development companies.
Although some FinTech companies advocate conducting FinTech app development in-house, the best approach in most scenarios is to opt for outsourcing FinTech app development. This is because developing a FinTech app requires the developers to be experts in the domain, as the apps are required to be compliant to the strict industry standards. Compliances in the FinTech industry are strict due to an increase in cybercrime-related to financial services.
A recent Accenture report revealed in 2018 that financial services bore the most damage due to cyberattacks. The report also revealed that as the banking and finance industry goes more digital, there will be the substantial threat of cyberattacks. To overcome the security challenges in the banking and financial sector, the fintech software companies will have to incorporate advanced security measures while developing the FinTech software solutions.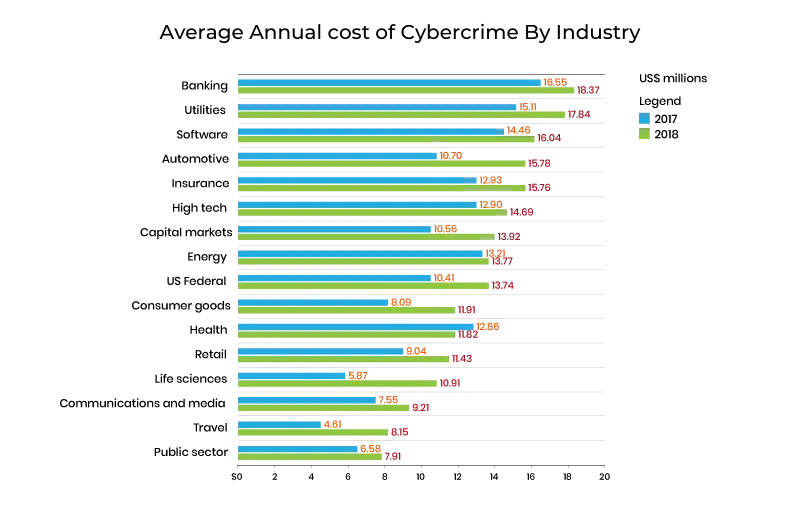 Data Source: Accenture
I know you are here to know the top FinTech software developers. So, without further ado, let's get straight to them:
1. Nimble AppGenie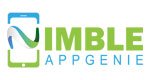 Founded in 2015, Nimble AppGenie is one of the fastest-growing FinTech software outsourcing companies in the United Kingdom. Since its inception, the company has been helping banking and financial institutions strengthen their IT infrastructure. The company has a team of 50+ developers with agility in their core to ensure timely delivery of projects.
The company has rated 5 out of 5 by its customers on Clutch. In addition to FinTech, the company has also fueled tech transformation in several other industries, including Education, Healthcare, and Transportation & Logistics. The Digital Bank of Africa (Dafri), Medu4, CUT Wallet, Pearl Cab, Curvacious, and DRT are among the top clients of Nimble AppGenie. Their portfolio indicates that apart from helping FinTech startups, they've also helped established traditional banks and financial institutions achieve digital transformation.
2. Praxent
Founded in 2000, Praxent has been developing custom software solutions for the FinTech space. The company majorly caters to mid-enterprise level banking and financial service providers. Amherst Holdings, Dimensional Fund Advisors, NORCAL Mutual, and Texas Mutual Insurance are among the big financial players Praxent has helped so far.
Over the last 20 years, the company claims to have deployed 300 software solutions. The team size Praxent consists of 70+ software engineers. 
3. Itexus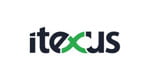 Founded in 2013, Itexus is specialized in custom software development and has a team of 90+ developers. The company focuses primarily on small-mid scale FinTech enterprises for web and mobile software development. 
With an 86% client retention rate, the company claims to have completed 220+ projects from 180+ clients. The company offers various FinTech development services, including Insurtech, Banking and Credit Scoring, Personal Finance, RegTech, FinTech Chatbots, and Payment apps.
4. Merixstudio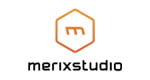 Founded in 1999, Merixstudio has a team of 200+ software engineers that can develop custom software solutions for banking and financial organizations. According to them, their core expertise lies in delivering top-notch web and mobile applications. In addition to FinTech outsourcing services, Merixstudio also helps FinTech companies extend their in-house team of engineers.
The company has an array of institutional clients, including Volkswagen, Toshiba, GS1, HSBC, Toshiba. Merixstudio has also worked with scaled startups like Sendinblue and Burrow, and Moneyfarm.
5. Code & Pepper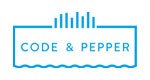 With a team of 50+ software engineers, Code & Pepper provide banking and financial institutions with staff augmentation and end-to-end software development solutions. More than 60% of their clients are small-scale companies, and FinTech is the only industry they focus on. Finbourne, SmartPension, FlexFunding, Pluto Insure, and Monkee are among the company's top clients.

6. GoodCore Software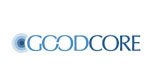 With a focus on small-scale financial and medical institutions, GoodCore Software develops custom web solutions and provides staff augmentation services. The company has been developing software solutions since 2005 and has successfully delivered 110+ software solutions. Weight Loss Resources, Printed Music Licensing, XTracked Deliveries, GC Business Finance, Harding Display, One Golf Network, Winchester University, and SWIFT are among the renowned companies that have trusted GoodCore Software for strengthening their IT infrastructure.
7. Saritasa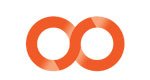 Saritasa is a complete source web, mobile, AR/VR, and IoT solution provider that has been helping organizations build their IT infrastructure since 2005. Their client tail includes innovative small-medium businesses, progressive institutions, and enterprises across several industry verticals.
The company has a team of 50+ software engineers who thoroughly understand their client requirements and provide tailored solutions according to their needs. However, the company doesn't focus majorly on FinTech app development.
8. BairesDev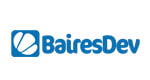 Recognized among Latin America's fastest-growing private companies in 2019 and 2020, BaresDev is incorporated by 1,000+ software engineers. Although the development cost of BairesDev is high compared to the other financial services software development companies on our list.
Moreover, the company is more focused on other industries like healthcare and core IT support. Still, their portfolio shows dozens of FinTech software development projects which seems promising enough to list them at the eighth place in our article. Also, to be noted that BairesDev primarily focuses on established enterprises. Rolls-Royce, Pinterest, Google, Urban Outfitters, EY, Motorola, SiriusXM, ViacomCBS, Netgear, Chime, and Groupon are among the key clients of BairesDev.
9. DOOR3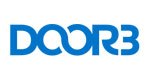 Founded in 2002 and headquartered in NY, DOOR3 is a FinTech software development company supported by a global team of talented professionals. So far, the company has worked with several multi-billion dollar companies, including Morgan Stanly. Most of their clients are enterprise and mid-scale companies. The company has a team of 50+ software engineers that are trained to work with enterprise-level clients.
10. The Software House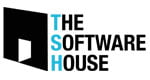 Based out of Gliwice, Poland, The Software House is among top FinTech software development companies that are helping established banking and financial institutions strengthen their digital infrastructure. The company has core expertise in web and custom software development. 
eSky.com, Smartum, Takamol, Synerise, WieBetaaltWat, Worldwide101.com are among the renowned clients the company has worked with. The company is in business since 2012 and has been recognized by Financial Times 1000. Their team of 160+ developers has successfully delivered more than 200 projects.

Conclusion
The list of top 10 FinTech software development companies was based on the Clutch ratings. Some of these FinTech software developers are suitable for small-mid scale FinTech startups, while others are best for well-funded startups.
If you're looking for a suitable Fintech software development company for your FinTech startup, feel free to reach out to any of the listed companies. You can pick among them based on your budget. However, there are several other criteria you need to consider before you pick a Software Sevelopment Company. I've recently written an article on the same topic, which you can read here – How to Find the Right Mobile App Development Company?