We are living in a world where everything from taxi booking, shopping, ordering food can be completed just with few taps on the mobile device. It is believed that the recent era of mobile programs has made our lives easier and comfortable.
Hence, smartphones and application mobile programs hold a special place in humans' hearts. The latest technology, smartphones, mobile apps, and various other digital devices are always in trend when they add convenience to the lives of the public.
Mobile fees and mobile wallets are some of the most up to date and quickest developing industries these days wherein each financial institution, mobile app improvement organization, and fee gateway employer is diving into the identical enterprise. Some of the most famous examples are Amazon, Google, Samsung, PayPal, and Vodafone. These kinds of mobile apps have modified the way of life to the good side.
Market of eWallet App Users
The mighty success stories of Paytm, Mobikwik, Phonepe, and others have been sincerely inspirational. Paytm for instance, has 350 million registered customers in step with the modern-day facts of May 2019.
The equal may be stated about different cell price apps too. However, we communicate approximately the worldwide scenario then WeChat pay is main the way ahead with 600 million worldwide users, followed by Alipay having 400 million users on the board.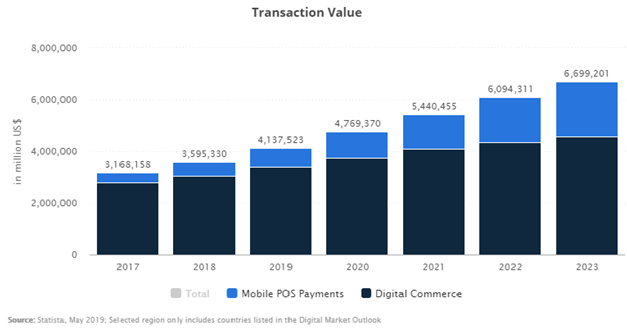 Features of Mobile Wallet App
Since there are two different panels in the eWallet App, the user panel and the admin panel, each panel has some useful features. These features enhance the performance of the app for the user as well as helps the admin to manage the app. Before discussing these features, we will talk about some of the solutions that can be used for developing the eWallet application.
The Solutions
1. NFC
Near Field Communication or NFC is the best solution for convenient information sharing or transferring of funds. NFC allows you to transfer funds or share information by tapping the phone with the other devices. Nowadays almost every eWallet apps are using NFC solutions for contactless payment.
2. QR Codes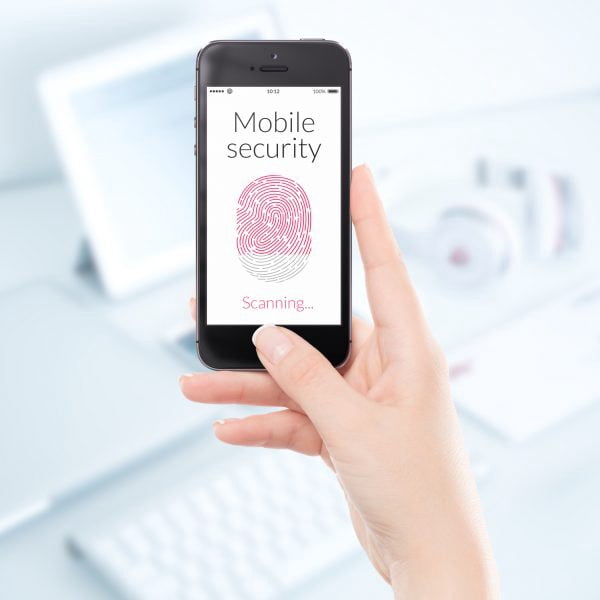 QR codes are used by people to grab the contacts of people they regularly meet. Also, it is used to make payment with contacts which are not saved in the phone. For making payments, users just have to scan the QR code of the other person with whom they want to make a transaction. This is a smooth and simplified way of making transactions.
3. Bluetooth or iBeacon
iBeacon is a Bluetooth Low Energy (BLE) technology, which was launched by Apple with iOS 7 for iPhone and other Apple device users. It is a creative and different way to provide user location-based information and services. Beacons are cheap, and use small transmitter devices transmit the signal to the apple devices which are in its range.
Similarly, Bluetooth also identifies nearby devices and makes the transaction fast and secured. These emerging technologies are used by almost every eWallet solution.
4. Payment Apps
Payment Apps are the best eWallet solution suitable for business. These apps help the business dealer to partner with other dealers, helping them to transfer cash easily and effectively. Users can transfer a huge amount of money with a safe and secure environment without the involvement of any third party.
5.

Blockchain
This technology is used in most of the eWallet apps, as they provide a highly secure and immutable environment. The apps carried out by blockchains are mostly used by government organizations, as they involve the transfer of huge money.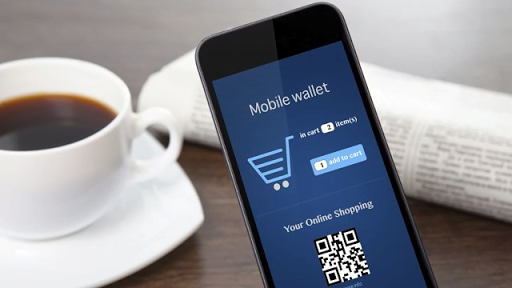 The User Panel
Registration
Before starting the use of the app, the user has to create an account with email id or social media credentials.
Connect Bank Account
Users can select the bank details for making transactions. They can even register with a particular bank to make future payments.
Add Money
Users can add money from the bank into the app as per their needs.
Transfer Funds
Users can transfer a dedicated amount of money by entering the account details of the receiver.
Accept Payments
Users can also receive payments from other users. By sharing their corresponding account details, users can accept payment.
Mobile Recharge or Pay Bills
Users can also recharge their mobile phones or pay bills directly from the app in a convenient way.
Transaction History
The app keeps track of all the past transactions made by the user. Users can search for a particular transaction with some advanced filters.
Bill Payments & Recharge
Users can directly pay any bill through the app and in addition to this they can also do recharges of mobile, DTH, etc.
Booking Tickets
Now you can reserve your train, bus and flight ticket easily with the help of eWallet Apps, just by entering trip details like date, time and destination.
Also, users can avoid long waiting time in the queue by booking tickets of movies, or other events directly within the app.
Bank to Bank Transfer
eWallet allows users to transfer or send money directly to the bank. Just by entering the account number details of the receiver, money can be directly transferred to the bank just with few taps.
Paying for Taxes or Insurance Fund
Now you can easily pay your insurance premium as well as income tax and sales tax with the help of these eWallet Apps.
Online Shopping for Grocery & Other Products
eWallet Apps are making the lives of humans more flexible and reliable by allowing them to shop for grocery and other products like electronic devices, apparel, household items, cars & bikes also.
Exciting Offers
Since the competition is higher, you have to provide time to time discounts and offers if you want to attract more customers. Displaying these discounts under a separate category will attract more customers.
Multi-Language Support
Users can choose their preferred language according to them. Providing support in languages such as English, Chinese and Arabic will help the user to use the app more easily and flexibly.
Invite Friends
Users can special earn gift cards, promotions and huge discounts on every transaction by referring the app to friends.
The Admin Panel
Users can also invite their friends to send and receive funds. This helps the user in transferring funds easily by asking details every time.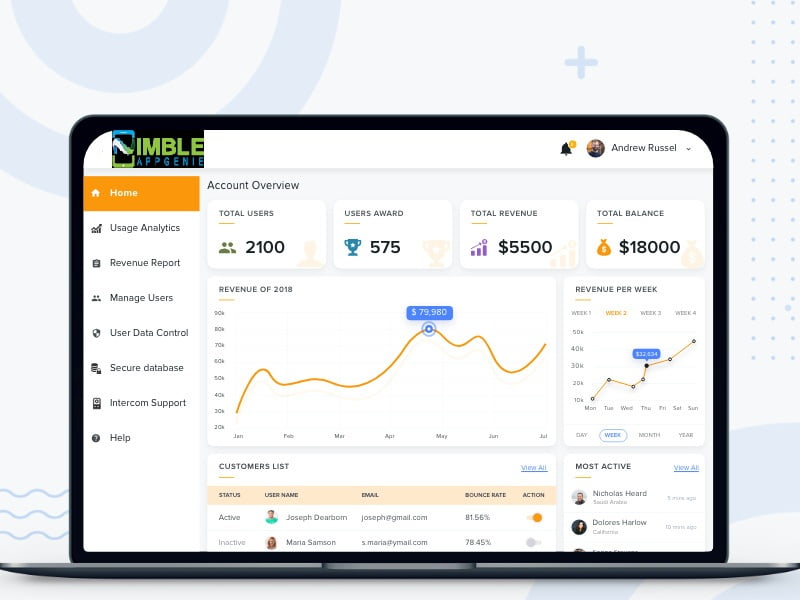 Dashboard
Admin can keep track of all the details and information of users registered with the app.
Offers and Discount
Admin provides the latest offers and discounts to users. He also provides offers related to referrals, rewards, etc.
Manage Users and Contacts
All the users and contacts that are associated with the app are tracked and monitored by the admin.
Real-Time Analytics
Admin keeps a track of all the profits, transactions made, offers availed, app usability, and other details directly from the admin panel.
Block Users
According to the behavior of the user, the admin can block or dismiss the account of the user from the app. Similarly, they can also add new users to the app.
Additional Features
Apart from these basic features, there are some additional features that will make your app more reliable and flexible to the user.
QR Code Reader
Users can scan the QR code of the receiver to make the transaction fast and easy. This technology is very convenient and most used among the users.



Virtual Cards
Users can easily create a virtual card like their usual credit/debit card. These virtual cards allow users to carry out transactions easily without entering the details every time.
In-App Camera
This built-in feature will allow users to scan the QR code easily. Also, users can transfer the transaction receipt to another user. Due to this, once the transaction request is confirmed, the transaction can be validated instantly.
Wearable Integration
By connecting the app to smart devices like smartwatches, users can easily monitor all the transactions from the watch.
Check this in-depth – How to Make an E-Wallet that Your Customers Love
Digital Receipts
Generating digital receipts of all the transactions and allowing users to share these receipts with an app, by email, or SMS.
Bank's Terms & Conditions
Before developing an eWallet App you must have enough knowledge of banking rules and regulation of online transactions. Since you are developing an eWallet app, you are executing as a bank. You must read all the terms and conditions according to the rules of the government. You also have to provide some security documents to the government as per their guidelines. The most important thing is that your app must not contain any illegal functionality.
Required Tech Stack
Advanced Features of eWallet App
Apart from the above-mentioned features, there are some other advanced or additional features that you must include in your app to make it count.
In–App Camera
The in-app camera feature allows users to make payment by scanning QR codes. In addition to this, users can also send the receipt of transactions and payments to other users.
Integration with Wearable Devices
Integrating your app with wearables will help the users to monitor the payments on their wrist. It will make the app more convenient and defines a new approach for making the payment with an easy approach.
Push Notifications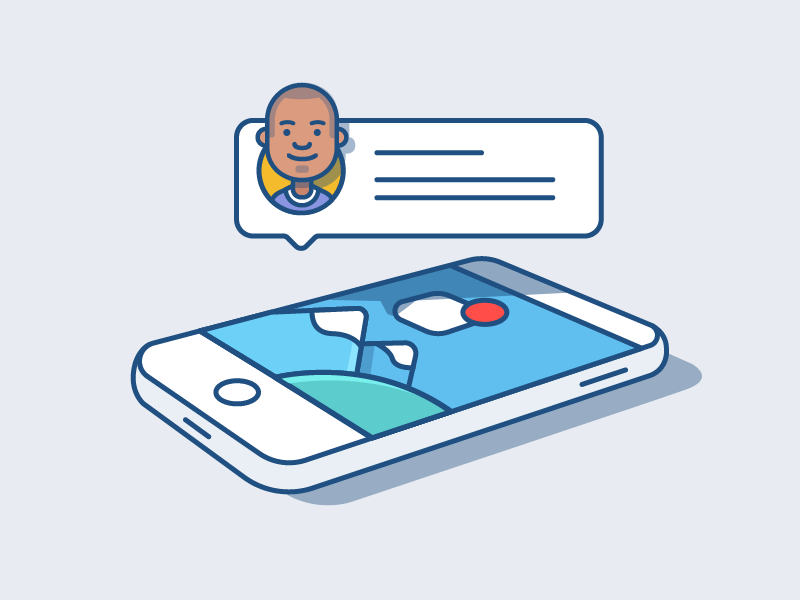 This helps in keeping more user engagement on your app. They can be kept updated with new features, discounts, and offers via SMS or emails.
Digital Receipts
A digital receipt is generated for all the successful transactions made. Users can share the receipt via email, SMS, or Phone.
Virtual Cards
The eWallet app allows users to create a virtual card that can be used within the app. Unlike debit/credit card users don't have to enter account details. Just with the help of username and password, users can make transactions or payments.

Cost of Developing an eWallet App
The development cost depends on various factors. Some of the main factors which affect the development cost are mentioned below.
Features
One of the most important factors that affect the cost of development is the features you are including in your app. If you are developing an app with basic features, then the development cost will be less. But if you want to include some advanced features, then the cost will surely rise.
Platform
Before developing the app, you must make it clear whether the app is for a single platform or multiple platforms. The e-wallet app development cost of the iOS app is comparatively lower than the Android app.
Developer
Cost also depends on the region from which you are hiring a developer. In some regions the development cost is high, but in other regions it is affordable. According to some reports, the UK is the most affordable for hiring developers.
The cost of developing an eWallet app with basic features will cost you around $25,000 to $50,000. But if you want to make your app more advanced and feature like Paytm, then it will cost you around $100,000 to $150,000.
Ewallet App Technology Stack

Database
Average Cost of Developing an eWallet App & Website
Since apps and websites are two different things, the cost of developing a website is much less than application development. The functionality of an app is exactly not the same as a website. Features of the app are much richer as compared to the website.
e-Wallet App Development Cost
The development of the app basically depends on the total number of employees and time needed. The cost of employees per hour different in various companies. Companies in Australia charge approx. $190 per hour, in Europe it is $130 per hour and the price in North America is approx. $150 per hour.
Developing a basic wallet app will cost around $25,000 to $50,000 and apps with advanced features like Google Pay & Paytm will cost approximately $100,000 to $150,000.
Our company has a team of experienced developers, with a cost of approx. $15-$25 per hour we can develop an eWallet app with all the mentioned features.
e-Wallet Software Development Cost
There is a number of factors that affect the cost of e-Wallet software development. Some of the common factors are features, complexity, and platform of development. Apart from this, the development firm and their pricing model are also some crucial aspects that affect the development cost. The average cost of developing an e-wallet software will cost around $30,000 to $50,000.
e-Wallet Website Development Cost
Since the features of a website are not as rich as the app, the development of an eWallet website requires less time and few employees. The cost is also very less as compared to the app.
We can provide you a pre-built website like Paytm with all the basic and required feature within cost around $30,000 to $40,000.
Conclusion
In the modern era, mobile device applications have completely changed the scenario of cash transfer. From the electricity invoice charge, account stability tests to money switches, many things are being paid with the aid of cell wallet packages. At this time, developing a cell wallet apps is a splendid concept for a startup and enterprise.
With a prototype to change the scenario into a world where no cash is required in-hand, eWallets have enhanced the economic and financial sectors of many countries. Paytm, Monese, Google Pay, PayPal are some of the examples of how eWallet apps are successfully ruling the market.
More Info

 If you are planning to develop a robust mobile wallet app solution for your business, then get in touch with us now.