AI solution Development has become a sensation.
By the end of 2027, the AI market is expected to be $267 Billion. And by the end of this decade i.e. 2030, it is forecasted artificial intelligence will be contributing as much as $15 trillion dollars to the global economy.
Even today, as many as 37% of businesses are already using AI in their day-to-day operations.
Now, AI is big and is evolving rapidly. And there is no doubt; that it is going to be one of the largest things in the future. So, if you are a new bee who wants to learn more about artificial intelligence solutions you have come to the right place.
In this blog, we shall be looking at each and everything related to artificial intelligence solutions development. With this being said, let's start by learning what artificial intelligence is:
What are Artificial Intelligence Solutions?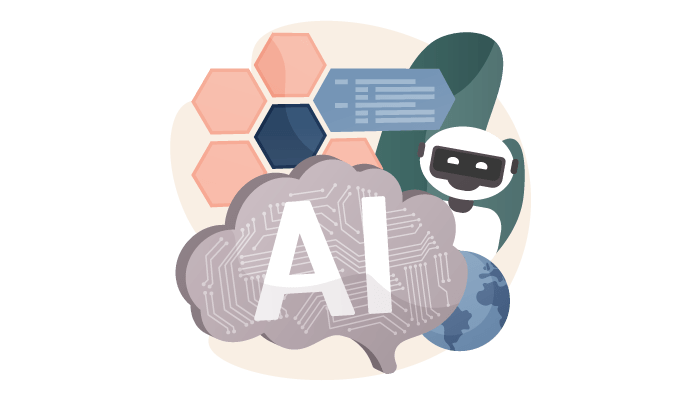 Artificial Intelligence is one of the most anticipated, discussed, and mind-boggling technology of our time. Until to get to know it, it isn't from our time. AI is being discussed since 1956, the year when the concept originated.
At that time it was referred to as a highly powerful machine that can replicate the human mind or cognitive and creative prowess to be specific. These are two things that set us apart from the rest of sentient life and make us "intelligent".
Now, if a machine achieves this, then it will become an "Artificial Intelligence".
In more technical words, AI can be defined as the "study of devices or systems that interact with their environment and act to succeed at a specific goal."
Today, there are various areas where AI is being applied and most of us are already using it in some form or other.
Something that you need to understand is, that AI isn't a single technology but a set of technologies. As such, Machine learning is one of the most popular AI-based practices while others are natural language processes, etc.
As far as Artificial intelligence is concerned, this is all you need to know. Now, coming to Artificial Intelligence Solutions, mobile apps, software, etc developed using AI.  There are various different types of AI solutions.
Therefore, we shall be discussing the same in detail, below:
Types of Artificial Intelligence Solutions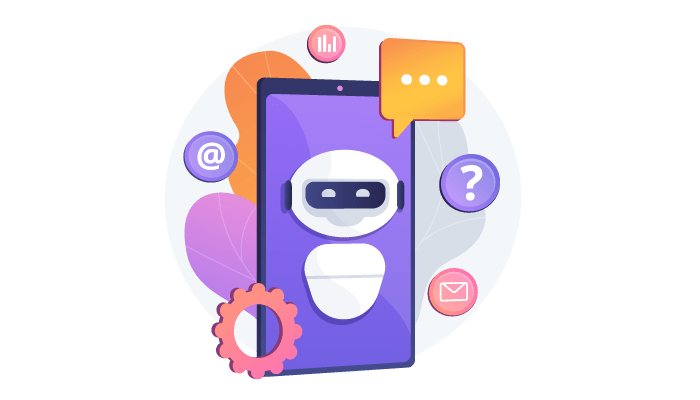 Artificial Intelligence is quite a broad field to speak of. And as such, there are various AI solution development variations. So, in this section of the blog, we shall be looking at the different solutions. So, let's start with one of the most prominent applications of AI, which is…
Speech recognition, automatic speed recognition, Speech-to-text, computer speech recognition, and so on, this tech goes by many names. Plus, the name itself is quite self-explanatory.
Speech recognition is based on the Natural language Process ability of AI. One of the best examples of this technology is, Siri, Google Assistant, etc.
When it comes to client support, AI is people's favorite. And this technology is replacing client support employees faster than expected.
This isn't all, customer too prefers interacting with AI-based client support solutions when compared to conventional means. That's why; artificial intelligence has become such a large industry in so little time.
Computer vision is quite an interesting application of AI solutions and takes full advantage of AI's learning and adapting ability.
This one specifically allows image detection using AI or gathering information from media. This includes digital images, videos, and other visual inputs.
In the age of technology where everyone is generating their digital footprint, data is the gold. Large corporations pay millions of dollars to get this data.
Then they use something called big data, to sort, clean, and make meaning out of this data, or convert it into information.

Again in today's digital world, security and privacy are one of the largest problems. But this is yet another thing that can be solved with help of AI.
AI development services can deliver systems that can detect and prevent possible fraud attempts.
Moving on, these are some major AI solutions development that you should know about. Now that we are done with this, we shall be looking at the method used to develop Artificial Intelligence. Without further ado, let's get into it:
How To Develop An AI System Steps?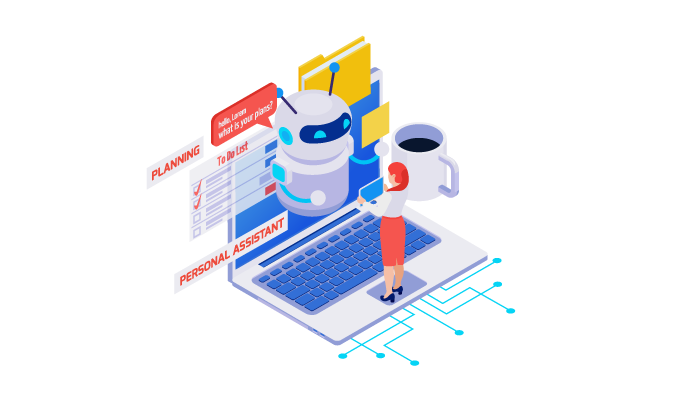 While AI and Machine Learning Solutions are quite popular as well as widely applied, developing them isn't really all that easy. In fact, Artificial Intelligence development is one of the most complex pieces of technology today.
Therefore, in this section of the blog, we shall be looking at the different steps required to develop AI Systems. So, let's start with the very first step, i.e. identifying and solving a problem:
1. Identify and Solve The Problem
The first thing you need to do in AI development or any other mobile app solution is, solve the problem. But in order to do that, you need to identify the problem first.
This can be done by using the user's perspective and their pain point. This way you can figure out, what they are looking for, what they need, and how you can generate value for the customers. This way you can generate something that is attractive to the customer and keeps them engaged. And this in turn drives revenue generation.
So, this is why the very first step is identifying a problem that you think should be solved, and you can make money through. Then what you do is, create your own solution for that.
As you already know, there are various companies and solutions that are solving a big problem. When you have found your unique solution, you are ready to develop a market-leading AI system.
2. Collect and Sort Data
For people asking how to make artificial intelligence like Jarvis, one thing that you'll need is a lot of data. And not just random data you may find on the website, to make an effective artificial intelligence, you need to choose the right data source.
In fact, choosing the right data is the most time-consuming process out of all. Speaking of data, there are two different types of data. These are:
Structured Data – as the name suggests, this data type is well sorted, defined into information, it's searchable, and so on. All in all, it means the data is quite well-prepared.
Unstructured Data – as the name suggests, unstructured data is just the opposite of its counterpart. This doesn't have a pattern, any form, or uniformity in any sense.
Now, if you are able to get your hands own structured data, great. However, in case you don't get the prior one, rather get unstructured; you need to sort it to make it useable.
3. Build An Algorithm
This is the step, where you start developing the algorithms. Now, here you need to tell the computer what to do as well as how to do it. That's exactly what the algorithm is for.
Algorithms refer to a mathematical formula that works as a guide for the system. Therefore, it is important to classify machine learning algorithms as per your needs. Here, creating predictions also comes in. This is how to make an AI program that learns.
When you have created an algorithm, it's time to train the model. This is exactly what we will do in the next step.
4. Train the model
So, the next step of "How to create an AI" is training the model with the data gathered above.
Now, there are various ways you can optimize an AI model. And here, you want to optimize it in a way that meets your requirements.
Again, if you are looking for higher accuracy, you need more and more data. This takes us back to the data collection process.
Now, when you are done with this, which is quite a lengthy one, the next step will be choosing a platform.
5. Choose the Right Platform
Just like you have to choose between an Android or iOS app Development Company for the platform in the mobile app, you have select a platform in AI.
Again, choosing the right platform is quite important for various reasons. For instance, it can affect performance, results, and many more things. Now, you have two different types of AI solution development platforms.
Type of AI platform

In-house Frameworks

Cloud Frameworks
The only difference here is, that cloud-based AI frameworks are much more scalable. Making it easier for the business to expand their operations and Ai capacities.
6. Choose a Tech Stack
Tech stack is one thing that you will see a lot in the IT industry. Tech stack refers to various technologies like programming language used to develop AI model.
Again, it is quite important to choose the right tech stack, as it can affect a lot of different performance areas.
Some of the popular programming languages here are:
1) C++
2) Java
3) Python
4) R
 Now, each of the different languages or tech stack, in general, has its own advantages and disadvantages. Nevertheless, when you have selected it, we can move to the final step. That is:
7. Deployment
Now that everything is ready and your AI model is self-sustaining, you can deploy it in the market. Deployment is quite a simple and quick process and also a moment of truth.
However, it doesn't end here. You also need to monitor the solution. Your AI Development company will be helping you with this.
And with this being said, we are done with the development process. Now, another question that might bother people is:
Why you should consider AI Solution Development?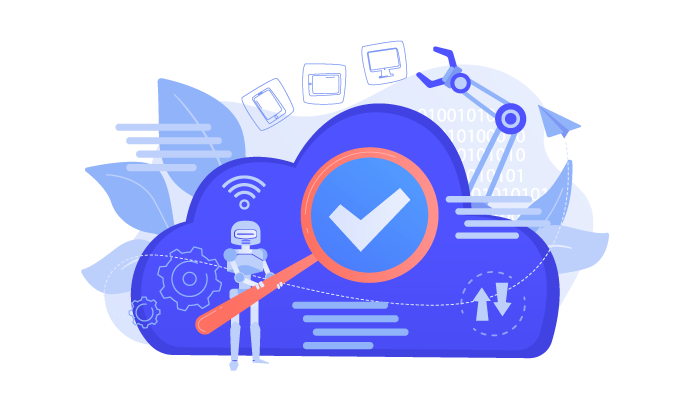 Developing an AI solution isn't exactly cheap. And when you are investing that amount of money in a project, you want to know is it worth it.
The same question arises when it comes to AI solution development. Now, there are various reasons why you should consider hiring AI application development services. Some of these reasons are, as mentioned below:
1) Technology of the future
2) Multi-billion dollar market
3) Huge Customer Base
4) Automation
5) Cost Effective
These are some of the reasons why you should consider developing an AI solution. Now, you should not forget that AI technology is one of the driving forces of Industry 4.0. This is something remarkable that can transform the future of the industry.
So, that is why you should develop your own AI solution and generate millions or even billions of dollars in the market.
Popular AI Integration in Enterprise Mobility Solutions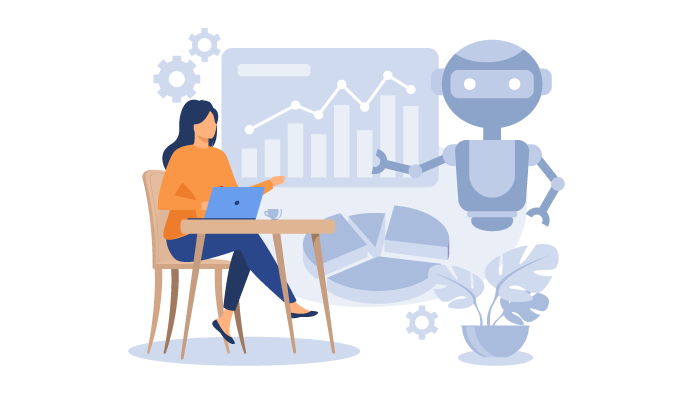 AI has been around for a fair amount of time and this has resulted in some exemplary AI solution development. Some of the world's largest tech companies have developed their own AI super systems. Let's see what these are:
IBM has been the leading innovator in the world of technology since its establishment of the company. And they haven't been left behind in AI race.
The IBM AI-based enterprise mobility solution Watson is specifically designed for pre-built apps, tools, and runtimes. Watson is Moreover, one big thing this AI solution does is, it makes using Ai in business cheap.
With amazing support for natural language processing (NLP), it is one of the best AI in business.

Microsoft Cognitive Services
Microsoft is yet another giant in the tech world. And cognitive services from this company will give you access to amazing AI solutions.
While applications of this one are quite similar to Watson's, the latter one is much better when it comes to integration services. This includes entities, autosuggest, spellcheck, image, news, video search, etc.
Google AI for Social Good
Everyone knew that the name Google was going to appear on this list, sooner or later. And there is a very good reason behind it.
Google's AI for Social good isn't just for making money or serving corporate benefit, but for "social good". It is a nonprofit, initiative-based project. In this sense, Google AI is different.
Cost to develop an AI app
The cost to develop an artificial intelligence solution depends on several different factors. Some of these are, as mentioned below:
Location of Developer
Type of AI solution
Tech Stack
Platform
Size
Complexity
These are the factors that affect the cost. The average cost to develop a mobile app with AI integration can range from $6000 to $300,000.
Conclusion
This is everything you need to know about AI Solution Development. Now, if you want to develop your own AI embedded app. You can consult an On-demand app development company that will help you do it.
But if you are looking for nothing but the best, an AI app solution that can generate off-the-charts revenue, we are here. Nimble AppGenie is a market-leading AI mobile app development company. we have a proven track record with hundreds of successful projects.
So, if you want to develop the next best AI solution, we are here to help you.