Smartphones have completely changed the lives of humans in many ways. Undoubtedly, all the services and demands that you need can be completed with just a few taps on your mobile device through mobile applications.
Earlier, people have to wait in queues at car washing shops. The launch of on-demand car applications has completely changed the scenario of the car wash industry. Now users can easily avail a car wash service whenever they want to, directly from an app.
Revenue of car washes (NAICS 811192) in the United States from 2008 to 2020 (in million U.S. dollars)
The on-demand car wash industry was increased to 800 million dollars in 2017 and the figures are continuously increasing at a rapid pace. On average, more than 60%of people who get their car washed, use car wash apps frequently. On average since it launched, Washe generated more than 3.3 million dollars. Now the car wash industry is one of the most powerful industry niches. With every passing year, the industry is witnessing a growth of around 25%.
Car Wash Trends and Stats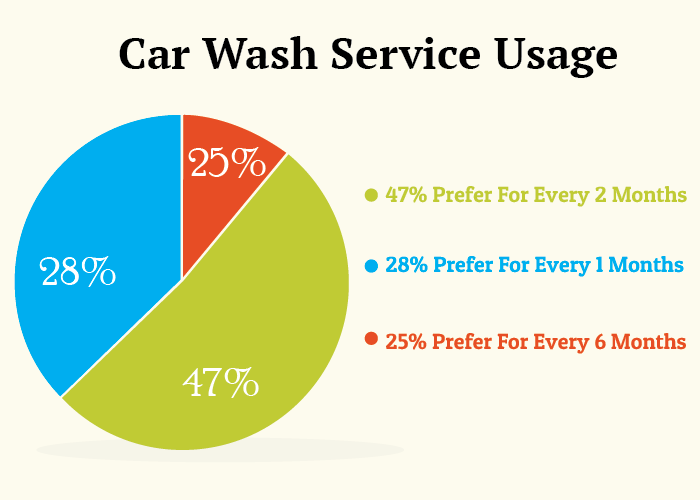 According to reports by the US Census Bureau, there are more than 100,000 car wash facilities in the US. Americans spend more than $5.8 billion to avail car wash facilities.
IN-BAY AUTOMATIC CAR WASHES
Around 20,000 cars washed annually

The approximate sale is $6.35 per car

Revenue is $139,000 each year

Annual profit is $86,530

$4.30 average profit per car
SELF-SERVICE CAR WASH
$1400 is the average monthly revenue per bay

$40,500 is annual revenue for the two-bay operation
Car Wash Revenue Model
There are so many revenue models that help the car wash application to generate profits. The mostly used conventional models are:
Advertisement
To raise profits, these car wash applications can advertise 3rd party applications on their app. This will help them to raise a significant amount of revenue.
Sponsoring
Alternatively, sponsoring or promoting other car wash apps and monetizing service ads can also help in generating profits with a significant amount of revenue.
Types of Car Wash Mobile App
Dedicated Apps
These types of car wash apps are most suitable for business niches that provide car wash services. These dedicated apps can help the business niche to illustrate the car wash service. There is no doubt that these car wash apps have some major advantages.
Increased user engagement ratio

Augmented overall ROI

Provides categorized car wash services to users
Aggregator App
The standalone model or aggregator app provides an adept and accomplished infrastructure to customers and detailers. This app allows users to advertise or enlist the services that customers can choose from.
Advantages of On-Demand Car Wash Mobile App
Instant Access
As the car wash app can work both offline and online, it provides a seamless experience to users. When you are using the app offline, you can check your previous transactions and booking history. And when the connectivity to the internet is restored, users can update personal details or they can also go for a new booking.
Highly Bespoke Content
The car wash app provides details of professional car wash dealers according to your needs. Also, the app can be useful for you if you enjoy getting highly bespoke content on your mobile device. To make the app more flexible, car wash apps servers provide data based on your location and budget.
Quick Response Rates
Mobile applications are approx. 2 times faster when compared to websites that run on mobile devices. Mobile applications allow you to store the important data so that you can access it later quickly. Since the apps easily operate on various frameworks like Android and iOS, it makes them around 5 times faster than websites.
App Uses Device Features
The car washes mobile app can use the GPS feature for improving the location and camera to upload photos. With the mobile camera, you can update your profile photo or you can use it to scan QR and bar codes. For making quick and smooth payments, a built-in NFC feature can be used.
CRM Integration
Customer Relation Management or CRM is an essential tool for the admin. It not only helps in streamlining customer data but it also provides precise and reliable analytics of the app. The CRM tool also helps in managing the entire promotional and marketing campaigns.
CMS Integration
Managing all the data and content on the app is not an easy task. The Content Management System or CMS tool helps in managing and monitoring all the content of the app. It allows the admin to add, remove, design or manipulate the content of the app.
On-Demand Car Wash App Development
The concept of on-demand car wash is mostly used by the young generation as it helps them to avoid going to car wash shops, as they find difficult to execute such activities within their schedule. On the other hand, the on-demand concept has also opened new opportunities for business niches. The car wash app also helps users, as it saves them time and allows them to avail of car wash service whenever they want. So, here is the basic architecture and some advanced features of an on-demand car wash application that you can use to develop a robust and highly scalable application.
Customer Panel

Registration
The very first screen on which the user lands after opening the app. For exploring the features of the app, users can register with mobile number or they can use social media credentials for one-tap login.
Request Service
From the various options and services available in the car wash app, users can select or request for any service they want according to their needs and requirements.
Selecting Location
In order to avail service from the car wash application, users need to specify the exact location of the service that needs service or washing. This helps the technicians to make provisions for cleaning.
Package and Service Selection
The on-demand car wash app contains a list of various services and packages based on cost. Users can select the service that fits best with their financial requirements.
Technician Availability
Before requesting a booking from the car wash app, users can easily check whether the technician is available or not. Thus, they can easily place a request whenever they want.
Payments
The car wash app allows users to complete payment from various modes like debit/credit cards or cash. Other than this, there are various payment gateways are also available like Google Pay, PayPal or Paytm.
Order History
Users can easily check all the previous order history in the on-demand car wash app. According to previous service orders, users can request a new service or they can reorder the previous service request.
Detailer Panel
Registration
Just like users, in order to provide car wash service to the users, detailers also have to login to the app using the username and password provided by the admin to them.
Approve or Refuse Service
According to the requests waiting in the queue or the ones that are aligned in the queue for delivery, detailers can accept or reject new requests assigned by the admin.
Push Notifications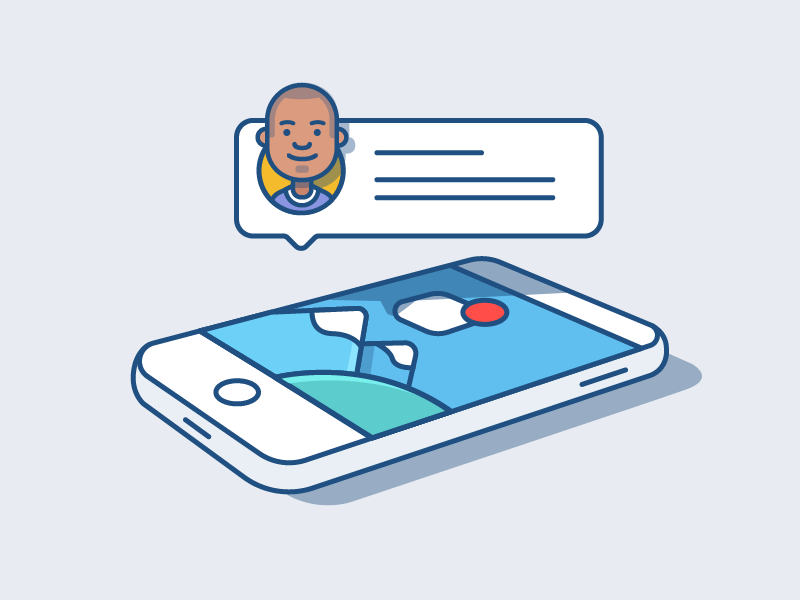 Users are notified with the service status through push notifications or SMS. In case the car washing is completed, the car wash app also notifies the users through in-app notifications.
Update Service Location
The on-demand car wash app allows the detailers to update the location of each service to provide seamless services to users. In this way, users can easily make a service request from nearby service stations.
Payment Request
As per the total number of completed services, detailers can request for the payments from the admin to process the further pending and ongoing service requests.
View Job History
In order to keep a track of all the requests completed per day, detailers can check the total requests and services completed successfully, along with the date and time details.
Dashboard
The on-demand car wash admin dashboard allows the admin to monitor all the registered users, detailers, service request. Based on the behavior, the admin can also add or remove registered users from the app.
Registering Technician
Along with the year of experience and physical location, admin can track all the registered technicians on the car wash app.
Managing Services
The on-demand car wash app provides various services to the users. The admin can easily manage all the services provided by the detailers along with the cost and charges.
Managing Payment
All the details related to payment and transactions made by the users and detailers are managed by the user. The payments made by the user through online gateways and methods are also stored by the user.
User Job Management
With the car wash app admin panel, admin can also manage and monitor all the jobs assigned by the users that are related to car washing and services.
Rating and Feedback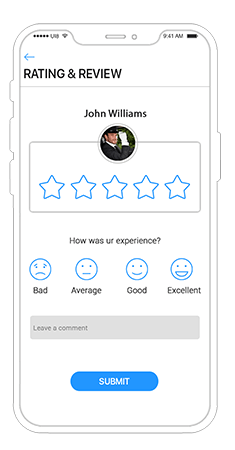 Based on the reviews and feedbacks from customers and detailers, the admin can take security measures to improve the flexibility of the app, to make the app seamless for users.
Leading Features
Discounts and Offers
To keep users attuned with the upcoming deals and sales, they are notified with all the related offers and discounts regularly. Providing offers and discounts to users helps in increasing user engagement and encourages them to avail of your services.
Payment Gateways
There are multiple payment models such as PayPal, Braintree, Apple Pay are available nowadays. Integrating online payment gateways in your app will allow users to avoid going to detailer shop for making payments. With the help of these payment gateways, users can complete payments through debit/credit cards, eWallets, net banking, directly from the app.
In-App Chat
With the help of an in-app chat or voice call feature, customers can easily communicate with the detailers in a more transparent way. Customers can enquire about the various service and also about the status of their order. Integrating in-app chat feature will increase customer engagement and also their loyalty for the app.
Cloud Management
For managing all the data and information in a much-secured way, integrating cloud technology is the best option. For making workflow seamless, all the data related to cars, users, detailers are stored in the cloud. An on-demand car wash app with integrated cloud technology makes the business scalable as well as secures all the data stored in cloud, making the overall business secured.
Heat Map View
This new feature will surely help you to make your app highly robust and scalable. The heat map is basically used to show the busiest route of a location. It also allows users to track the location of best detailers and service providers for choosing a better service.
Prime Membership
This feature should not be missed while talking about the leading features of the On-Demand Car Wash App. With the help of prime membership, users can avail extra discounts and offers, book services in advance, and they can even set features according to their requirements. As the prime users are notified with latest features and discounts regularly, this feature is also a great option for getting user attention and also it helps in increasing user engagement.
 On-Demand Car Wash App Technology Stack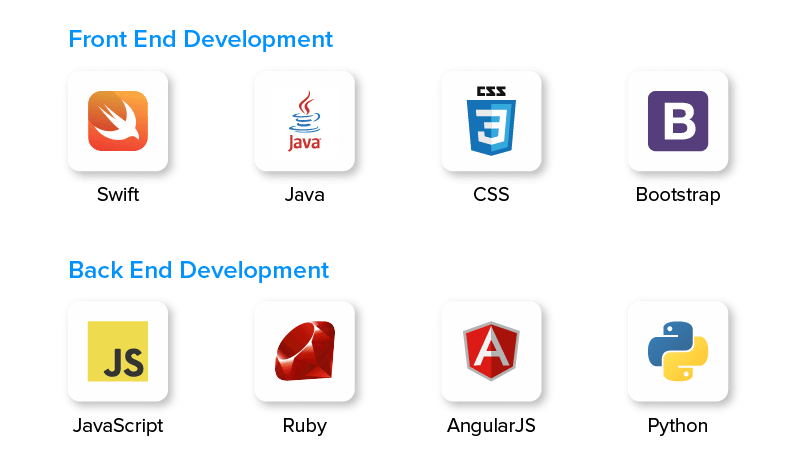 Choosing the right technology for your app is the most important aspect of the app development process. So, for drafting a smooth and interactive app you must choose the technology smartly.
| | |
| --- | --- |
| Technology | Feature |
| Braintree, PayPal, eWallets | Payments |
| Facebook SDK or Google Sign In | SMS and Phone Verification |
| MongoDB, HBase, MySQL | Database |
| Google Analytics | Real-Time Analysis |
| AWS, Google, Azure | Cloud |
| CSS3, Bootstrap, Python | UX and UI |
| Apple Maps, Google Maps | Location Tracking |
Conclusion
To experience more productivity and maximize the efficiency of your business opt for the car wash app clone script. The on-demand business helps to provide more convenient features to the users. If you are planning to develop an on-demand car wash application for your business then get in touch with us now and get a free quote for your app idea.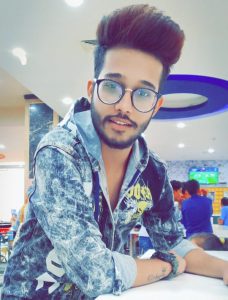 Jayesh is a senior content writer at Nimble AppGenie. A writer by day and reader by night, he specializes in technical blogging. He uses his curiosity and experience to write valuable content for small enterprises as well as large scale industries. Nimble AppGenie offers Sports Website and Ewallet app development as well as marketing services. Hire dedicated and skilled developers for your projects to achieve your desired goals.