If you are looking for best chatting apps for your smartphone, this blog is for you.
So, what's up with all these chatting applications? Well, as per statista, there are over 5 billion smartphone users, which amounts to more than a 3rd of the world population. And every one of these people is using some kind of online chat app.
Communication is one of the main and basic functions of a mobile phone became a driving force behind the chatting trend.
All of this has led to the development of hundreds and hundreds of chatting apps. We can all agree on the fact that this is quite confusing. If you look to download some of these or want to try something new, this blog is for you.
Top 20 Best Chatting Apps That You Should Look At
Here are the top 20 chatting apps free to download and use that you should definitely try in 2022.
1) WhatsApp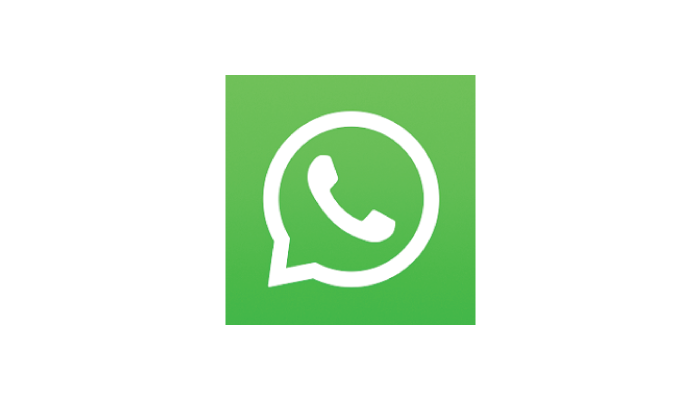 WhatsApp is one of THE most popular messaging apps that you can use. Title years after year as the best android messaging app, this platform is something different.
Originally, it launched as a stand-alone platform, but in recent years it was acquired by META.  Since then, it has only improved, delivering more than 100 billion messages in a day.
Whatsapp means business; there are no ads, no distractions, and no useless features. You open the app, and you message your friends, that is it. However, this doesn't mean it is just a plain and boring one. It has the entire required feature needed for you to have a good time with friends and family over the phone.
Top Features of WhatsApp
No username or login required
Simple and easy to use for all age group
Send messages, photos, videos, documents, and even money
Free online calls
Create an account with your phone number
2) iMessage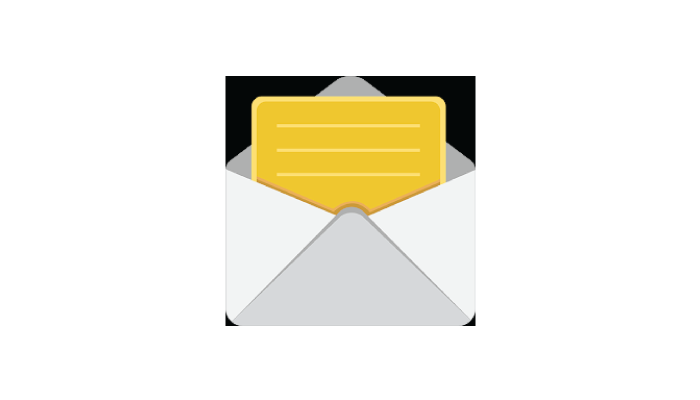 iMessage is easily the best chatting apps for iOS. Being a built-in app, makes it even more remarkable.
As a system app, this application is developed and maintained by none other than Apple itself. And this offers you an unmatched experience that integrates quite well with the entire iOS thing.
In addition, it also seamlessly unifies SMS with online messaging. Now, there is one big downside. And that is, only people with iPhone can use iMessage to communicate with other people using iOS devices.
Apart from that, this is one of the best messaging app on the list. So much so that, there are a lot of people who just buy iPhone for iMessage.
Top Features of iMessage
Inline replies
Pin important conversation on top
Various message effects
Filter and categorize message
Tag people in group chat
Shake to undo
Send handwritten notes
3) Android Messages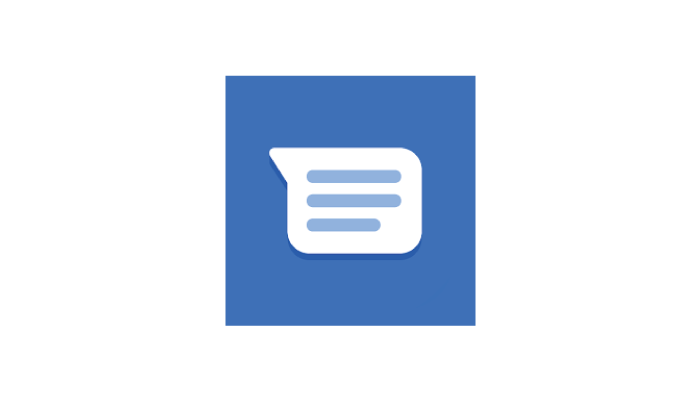 The android counter part of iMessage is, well, android messages. While this may or may not be the best chatting app for android, it is quite definitely a strong contender with billions of users.
Developed by Google themselves, this app has something good to offer. However, it is not all that about online chatting but rather more about handling phone SMS.
Nevertheless, it has some amazing features that have helped it become popular among users.  Some of the popular features of this platform are, as mentioned below:
Top Features of Android Messages
Amazing SMS handling
Simple Interface
Easy To Use
Instant notification
Share images, stickers, emojis, video files, and GIFs
Cross-platform
4) Signal – Private Messenger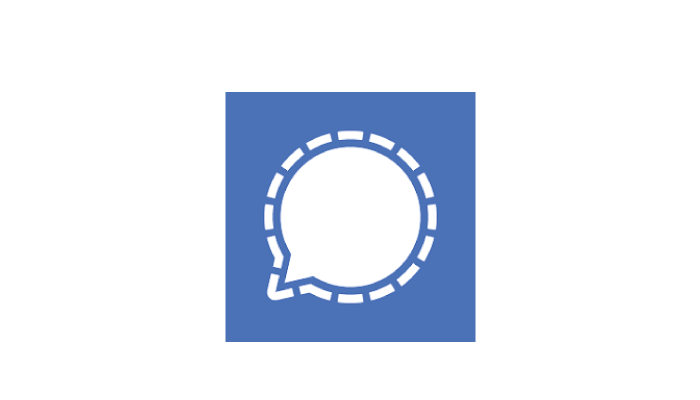 The signal came to popularity when WhatsApp's privacy controversy rose. And we have to say, this relatively new platform took the market by storm.
The twist is, that the main focus of this platform is privacy and it was developed by former owners and founders of WhatsApp.
Taking security seriously, there aren't any logins or anything, rather it is registered with your mobile phone. So, if you are looking for best free chat apps that come with impregnable security, this is it.
Top Features of Signal
Open-source and free to use
Free online calling
High security with Private messages
Allows you to create group chats
Share voice messages, GIFs, emojis, and more

5) Skype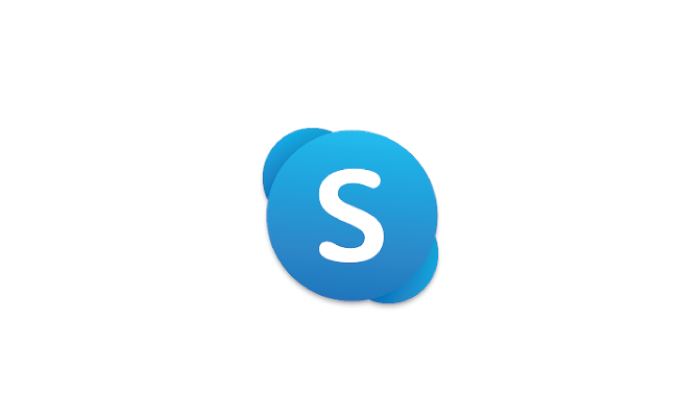 Skype is one of those old chat apps that everyone has heard of. However, there is something that makes Skype stand out from other picks on the list. And that is, it is mainly used by professionals.
It is cross-platform, allows video calls, cross-platform synchronization, voice calls, and so on. Even today most of corporate spaces use Skype for communication. So, if that is something you are looking for, this is your best bet.
Top Features of Skype
Video calls
Message communication
Paid voice call to landlines and Mobile Phones
Group videos calls and chats
Share photos, videos, images, and document
6) Telegram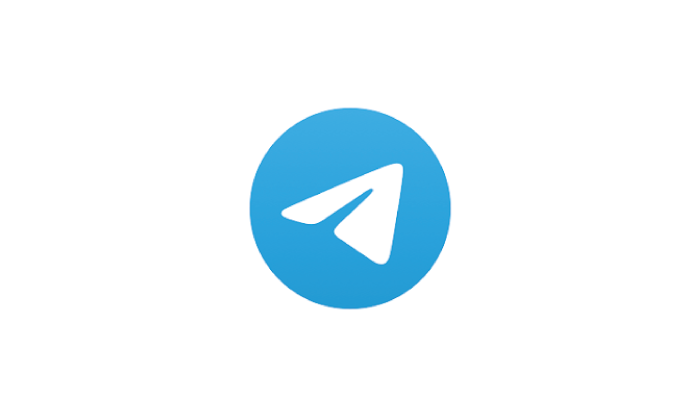 Well, well, who hasn't heard of the infamous telegram. This is one of the most Popular Chatting apps by far. Being cross-platform it is avail on windows, web, iOS, and android.
Needless to say, this platform has attracted millions of users over the years with it's amazing and unique features.
This platform is fast, it is secure, and it has no limits.  It doesn't have any advertisements or irritating knick-knacks. The reason being that, it is managed by a company who's aim isn't to make a profit but create a safe space.
Top Features of Telegram
100,000 members in a single group chat
Send custom stickers and GIF
No Size restriction on video and document sharing.
Amazing photo as well as video editing tools
7) Viber – Safe Chats And Calls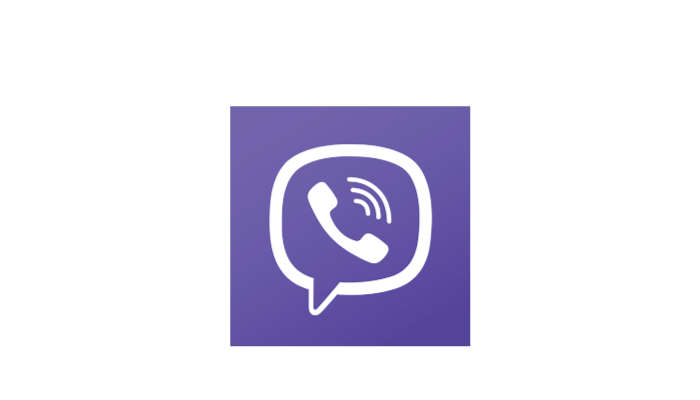 There are high chances that you have already come across Viber which is yet another popular chatting app. This platform isn't used just in United States of America but across the world.
With the features like free video calls, audio calls, send messages, emojis, stickers, etc, it is safe to say, it an example of mobile app development done right.
Top Features of Viber
Group chat with 250 members
End-to-end encryption
Secret Chatting options
Smooth video calls, free to use.
Vast collection of emojis and stickers
8) Hangouts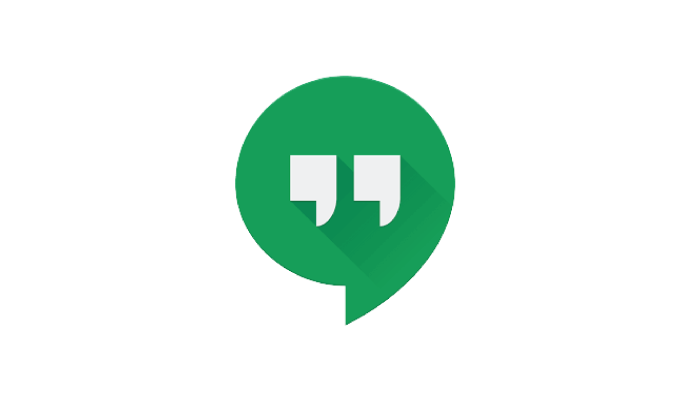 Hangouts is yet another Google Chat App. You can download it on your android device and use your Google Account to log in.
Being cross-platform, it can also be used on desktops. It had its time of fame but now it remains a good chatting app with promises of what could have been.
Anyhow, some of the top features of this application are, as mentioned below:
Top Features of Hangouts
Group chat with upto 150 people
Cross-platform
Private messages
Secure messaging
Send files and images
9) WeChat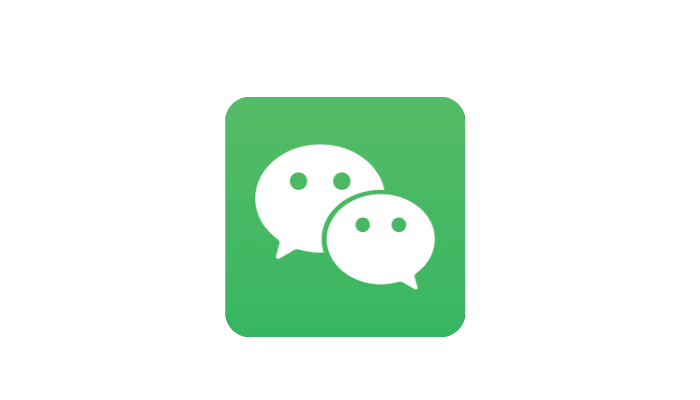 While WeChat is available across the world, it is mainly focused in China. And there, it is one of the best messaging apps online there. Consequently, it has over 700 million strong user base which is increasing day by day.
This chatting app is quite different from anything else on the list, with its amazing features which has their own way to keep you entertained. Enough said, let's look at the feature of this platform.
Top Features of WeChat
Audio and Video Calls
Multimedia messaging
Hundreds of sticker collection
Share GIF, Emoji, Images, And more.
Meet new people with friend radar, people nearby, and shake

10) Snapchat
Snapchat is a chatting platform alright, but it is not like your conventional one. It is mainly focused on sharing photos and videos.
And as of today, this is one of the most popular platforms. It goes without saying that it is a good mix of chatting and social media app development.
Here, you communicate in form of "snaps". In fact, this platform is particularly popular due to its filters. Some of the other popular features are, as mentioned below:
Top Features of Snapchat
Amazing and entertaining filters
High end photo editing tool
Free to use
Video calls and messaging
11) Line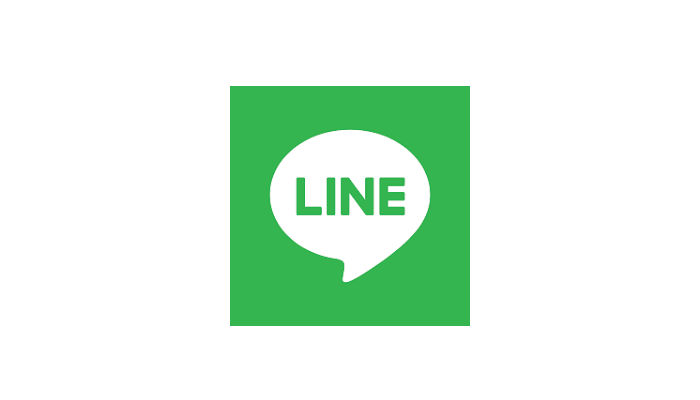 Just like WeChat, Line is particularly popular in Asia with amazing among of users. While it comes with the entire amazing feature you expect from a messaging app, it also packs something special. And this is what makes it one of the top messaging apps for android and iOS.
Like much other social networking apps, it allows you to make posts and comment on others. In addition, you can also make albums and share them. All in all, the entire user interface is amazing and offers a good experience.
Top Features of Line
Group Video Calls
Group Chat with upto 200 people
Create Polls
Free Voice calls
Photo Sharing and vast sticker collection
Make post, comment, and update status.
12) Facebook Messenger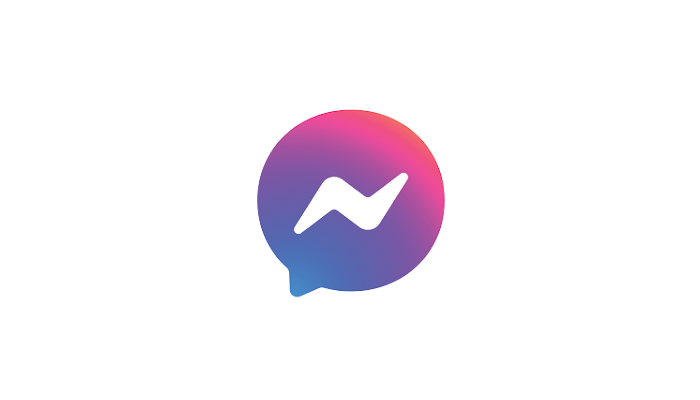 There is no need to introduce Facebook or shall we say, META Messenger to you. As the majority of you might already be using it.
This is probably one of the most popular social chat apps that you can come across. It seamlessly integrates Instagram and Facebook allows users to chat with each other.
Enough said, let's look at some of the features of this platform.
Top Features of Facebook Messenger
As one of the best chatting apps, it has good user interface.
Audio calls and video calls
Protected Group Chat
Thousands of Stickers, Emojis, & GIFs
Unsend Messages
13) Kik — Messaging & Chat App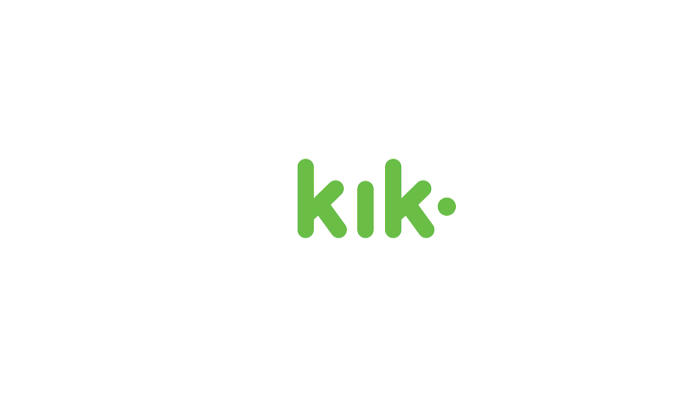 Kik is a rather well-designed top messaging apps that you would love to try. If you want something different from the conventional application, this is something that you should consider.
It is a highly effective messaging application that has been around for a long time. And this scalable solution is easily one of the best chatting apps.
The best part is, it is also one of the secure apps.
Top Features of Kik
Simple and unique UI/UX Design
Push Notification
Private conversation
Share Videos, GIFs, Audio calls, and Picture
14) Mood Messenger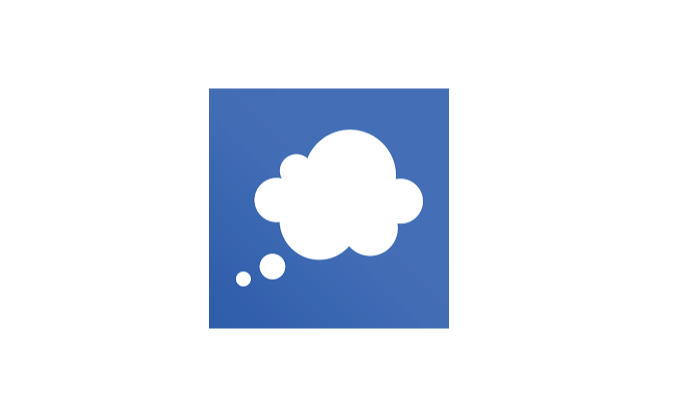 In this long list of messaging apps, Mood Messengers stands out. This app is relatively new and quite simple one of the best messages applications.
Now, this platform has too many features, but if that is your thing, you do you. But this doesn't stop it from becoming one of the best applications.
Moving on, the features of this platform are, as mentioned below:
Top Features of Mood
Partly free to use
Supports dual sim
Group chats with upto 10 members
Custom Fonts, notifications, backgrounds, emojis, etc
Block spammers

15) Pulse SMS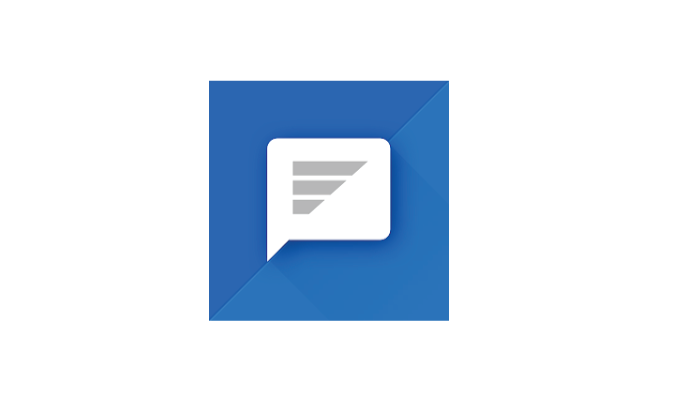 This SMS Chat apps free to download is something that you should consider.  And let us tell you, this is more than average.
Pulse much like a signal, it is quite secure. Compatible with almost every platform, this platform has become quite a trend among users.
Moving on, these are a range of featuring this platform offer. These are, as mentioned below:
Top Features of
Unmatched UI/UX Design
Dual SIM support
Block unwanted user
Backup and restore account
Strong security
16) Discord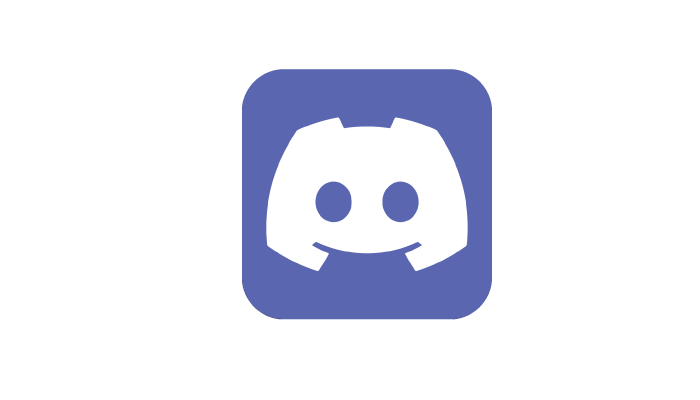 If you have ever thought, that someone should develop chatting app for gamers, Discord is for you.
All it takes it is to click on the link allowing you to connect with your friends on PUBG, League of Legends, or Apex Legends.
This platform provides a good environment that allows gaming communities to prosper. There are no ads, no in-app purchases and it is available on all platforms.
Top Features of Discord
Create invite-only spaces
Create channels for video sharing and meetings
Make groups for up to 500,000 members
Voice Channels
Share custom emojis
17) Handcent Next SMS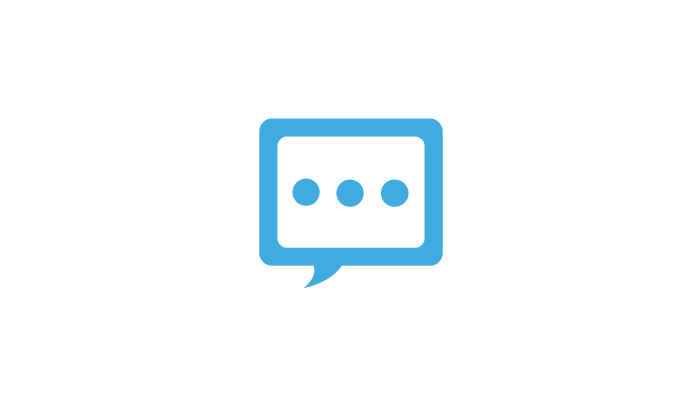 Google Messages apps easily take the top places as far as Android is concerned, but we have to say, Handcent Next SMS gives them a run for their money.
This platform is a rather "nifty" application that has loads of features that you will just love. Plus, this platform is easy to use despite being one of the oldest on this list.
As one of the best chatting apps, it packs some serious features, some of which are, as mentioned below:
Top Features of Handcent
Personalized Fonts, themes, ringtones, colors, and so on
Handcent Anywhere allows you to send SMS from PC
Block Spammers
More than 1500 emojis and sticker
Dual SIM support
18) Textra SMS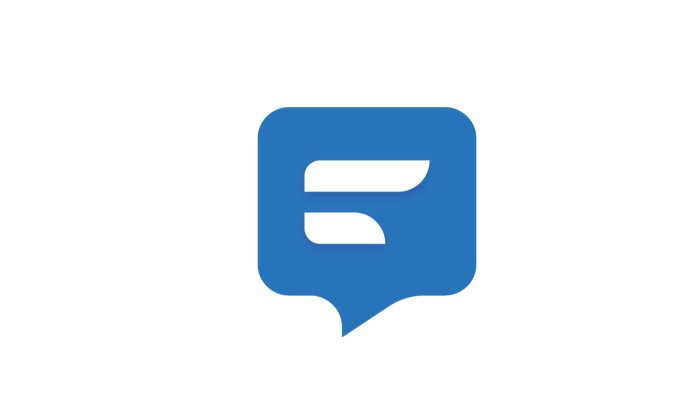 Over the Short time it has been around, Textra has become quite popular and made a strong user base for itself.
What makes it stand out from other online chat apps, is the personalization it offers. This covers everything from background, and notifications, to emojis and fronts. And the best part is, it is free and safe for everyone to use.
Top Features of Textra
This app simply supports any dual sim device.
It is eventually compatible with MightyText, Pushbullet, and Android Wear.
There are more than 180 material design themes and plenty of GIFs.
Dark, light, and auto-night modes are available.
It indeed supports a quick reply popup.
A message blocking system against spammers is available too.
19) Verizon Messages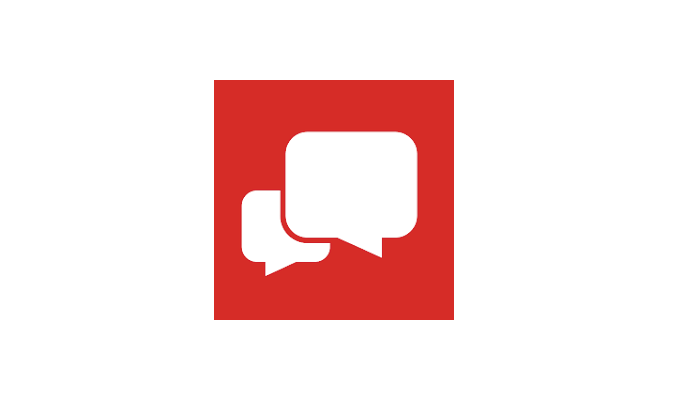 Verizon is popular enough that everyone across United States of America has heard of it. And this platform is the result of Verizon consumer group's ambitious messaging app project.
Simple yet beautiful, this platform is something that you should give a go to. And it has some amazing features that attract more and more users to the platform.
Let's look at some of them below:
Top Features of Verizon Messages
Driving Mode – reply without typing
Yelp Integration System, allows use map within app
HD video calling
Create group chats
Cross-platform support
20) GroupMe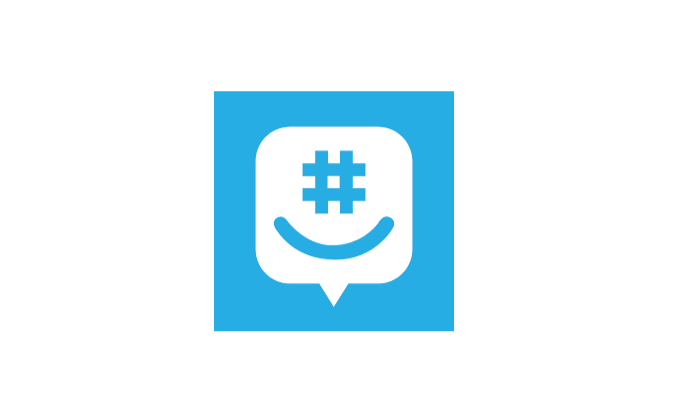 Last on the list is best-chatting apps is GroupMe. Owned by none other than Microsoft, GroupMe has become one of the most popular messaging apps in recent times.
The app is really well-built and offers a range of amazing features. As the name itself suggests, the platform is all about creating groups with your friends.
While this is the main focus, it also allows one-on-one chat.
Top Features of GroupMe
Ease Login and Group Creation
Push Notification and Notification Management
Share and Save Media to Gallery
Wide range of Emojis
Voice and Video calls
Conclusion
So, these were the best chatting apps for android and iOS that the market has to offer. And you can download any of it for free and start chatting with your friend.
However, if you are business minded and want to be on providing side instead of receiving, you need to find messaging app development. You need a company that understands what you want and have the ability to convert it into a mobile app.
This is where we come. Nimble AppGenie is a market leading mobile app development company. You can Hire mobile app developers with the right experience and expertise required to deliver a chatting app for your business.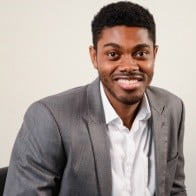 Jermaine Trotman is the co-founder of Nimble AppGenie, a company renowned for its bespoke mobile app development and web development in e-wallet app development and fintech development.