Case Study
Tech2Cash
E-Commerce Portal
Tech2Cash is an e-commerce platform where people can sell their used electronic devices such as Mac, iPad, Windows laptops, Apple TV, Android phone,MacBook, gaming PC etc.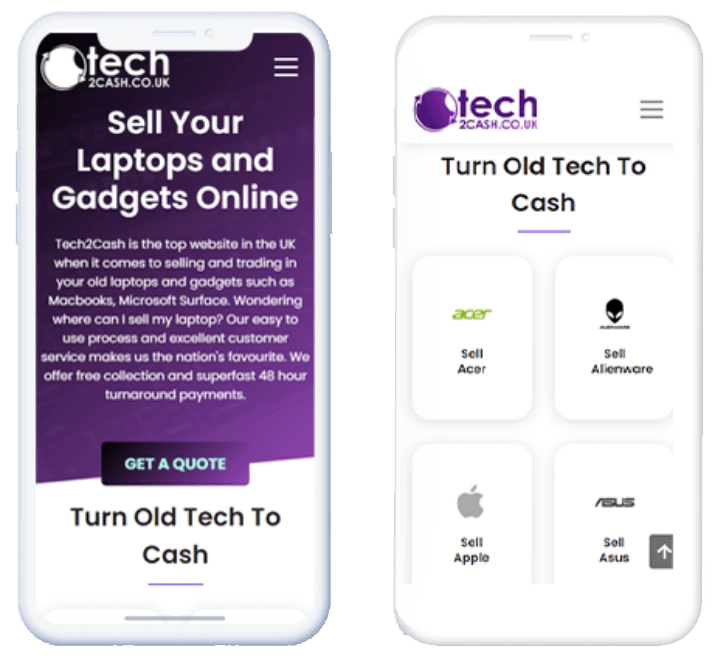 Platform
The target customers for Tech2Cash are those that want to sell their mobile devices and other gadgets quickly via the web. Due to the product details required to be entered for a correct quotation, our market analyst found that similar types of businesses favour web responsive systems rather than mobile apps.
Technology
The Technology Stack
As a leading web/mobile app development company, Nimble AppGenie uses the latest technologies and tools to ensure high-quality development solutions.
01

Adobe XD

02

Html 5

03

Paypal
Payment

04

My SQL

05

AWS Hosting