Case Study
Ride 1 up
Electric Bike - eCommerce portal
For the love of riding, Ride 1 Up is an innovative and highly featured platform offering electronic bikes, changing the riding landscape.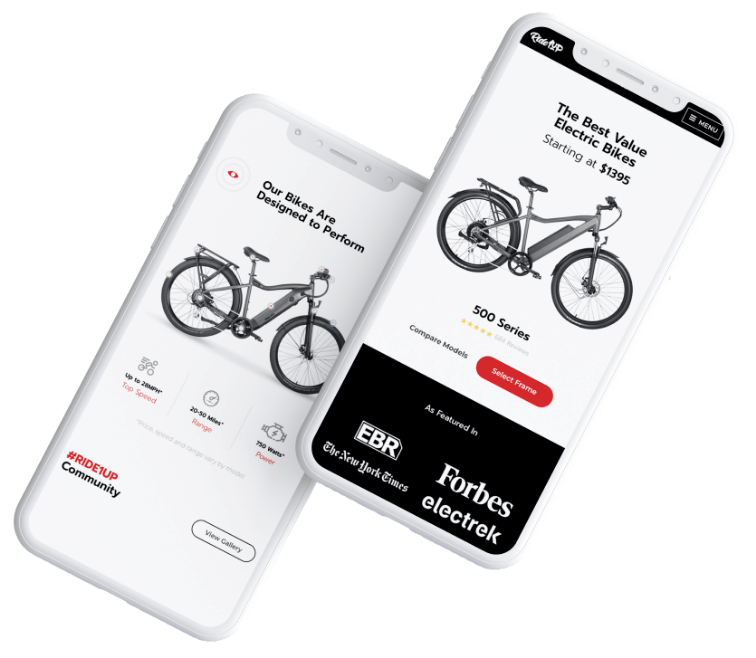 Platform
As a leading e-commerce platform that provides electric bikes and other ride-related gears, Ride1Up can be accessed through the web.
Technology
The Technology Stack
As a leading web/mobile app development company, Nimble AppGenie uses the latest technologies and tools to ensure high quality development solutions.
01

Adobe XD

02

AWS Hosting

03

Paypal
Payment

04

HTML 5

05

My SQL