Case Study
Ayur-vastu
Vastu Consultant Platform in Switzerland
Ayur-Vastu is a leading web platform that offers Vastu consultancy and other Jyotish services in the nation of Switzerland.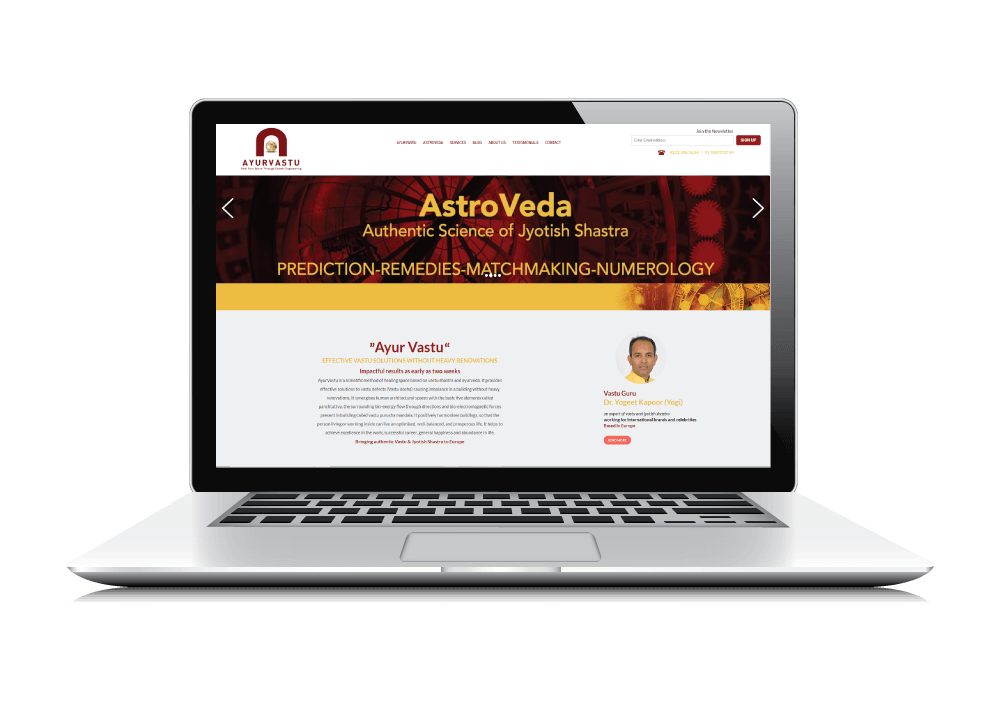 Platform
Ayur-Vastu is a web-based platform offering Vastu-sastra services for private and corporate clients. As far as the platform is concerned, you can access it through the web.
Technology
The Technology Stack
As a leading web/mobile app development company, Nimble AppGenie uses the latest technologies and tools to ensure high-quality development solutions.
01

Adobe XD

02

HTML 5

03

Wordpress

04

My SQL