With our smartphones now becoming a central hub that our lives are organized around, we can get almost anything with the taps of our fingers. There are now various on demand service apps that can get us our desired services whenever we want. This list of services includes food, a ride, handyman help, dog walking, and even a personal bodyguard. This list goes on and on. This is the beauty of the generation we live in. Technology has made it so easy to carry out tasks whenever it is convenient for each individual person. Apps that allow users to book services like the ones we have mentioned are a type of on-demand app. These apps allow users to make bookings and connect with people 24/7. This has led to a necessity for high-quality on-demand app development.
How Did We Get to This Point with On-Demand Apps?
Whether people like or not, in some form you are likely to be involved in the "smartphone transformation". Everything around us is changing. These changes include how we make purchases, how we consume entertainment and how we interact with brands. On-demand apps are perfect in this new environment for consumers, and this, therefore, provides great opportunities for businesses. Smartphones have increased the expectations of the public for everything to be easy and convenient. This is where on-demand apps shine. On-demand app services meet the desires of the consumer. But it also presents a great opportunity for businesses that need greater exposure. These combinations of factors are significant reasons for the progressive growth in popularity for in on-demand app development within the last 10 years. 
After the huge success of some on-demand businesses such as Uber and Airbnb, a flood of new entrepreneurs have been inspired to enter this space. The great thing about on-demand services is there Is such a great array of industries that have either been untouched or could be improved further by enhanced on-demand offerings. It is this untapped potential, which is so exciting for today's' innovative entrepreneurs. The on-demand economy is the result of technology companies identifying the consumer demand for a simpler process to buy their products or on demand services. The on-demand service is here to point the consumer in the right of the direction of a reliable source. The consumer is then able to make an immediate purchase of the product or service.
The Statistics
Every year, more and more consumers are attracted to on-demand delivery apps. According to the UN NTRST research carried out in November 2017, the use of on-demand services increased rapidly between 2016 to 2017 — from 24.9 million customers in 2016 to 41.5 million in 2017. These figures are expected to continue rising in 2020 and beyond, so if you are considering on-demand app development, it is a good idea to make inquiries about the process as soon as possible.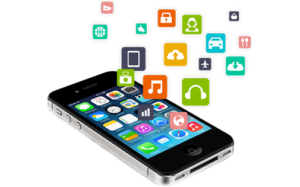 Benefits of On-Demand App Development for Businesses
Part of what makes on-demand apps so popular is that they provide consumers and businesses with quick and reliable access to a wide range of people that want to provide the service or product that you are looking for. In the past, to find reliable help for your needs, it will have required either mountain of research to validate reliability or guesswork on a suitable provider. However, with on-demand app services,  it is quick and easy to compare provers, read reviews and validate if the company is real. These on-demand services are already available in a variety of niches. There is always space for more innovation though. If you think you can bring new features or a new concept to the on-demand market, speak to us!
Think of Uber and Airbnb. They have been huge successes for investors. Especially the investors who got into these companies early! The high-profile success stories like these, are why investors treat on-demand services ideas favorably when it comes to funding projects. Many investors who originally missed the bus in Uber and Airbnb, then later invested in these companies once they could see their promise. For these reasons, investors are now looking for the next big on-demand app, that they can invest in early. If you have an on-demand delivery app that is efficient, user-friendly and tends to a lucrative market, then you are likely to attract many investors. This may be the case even before you are able to gain strong customer traction.
With a robust business plan, your commitment, and an excellent designed on-demand app, you will be in a strong position to attract investors. Another option of investment is to use crowdfunding. This is where the public invests in your company without you placing your company on a stock exchange. Crowdfunding also provides the benefit of simultaneously increasing your brand awareness through your funding campaign.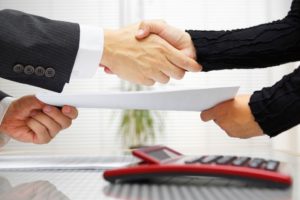 One of the reasons why on-demand app services are so popular is that they allow users to use one service to view information and reviews of companies suitable for the user's specific needs. Once a suitable service provider is identified, the user is then often able to make a booking or payment within the same system. Therefore the on-demand service not only adds reliably and trust, but also convenience to the lives of customers.
For example, it is possible to meet customers' needs for same-day delivery of food, through the use of an on-demand delivery app. As a result, these apps assist companies to get loyal customers, increase brand awareness and increase revenue. Furthermore, by categorizing the products and services into different cost groupings, users are able to select a product or service that is in-line with their expectations. On-demand apps are scalable and are here to stay. They will address the various needs of on demand companies' future. 
.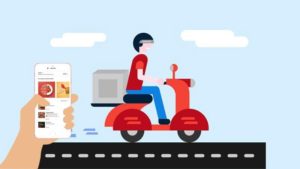 On-demand apps typically help other businesses make their services more accessible to customers and help them to attract new customers. These apps make it much easier for businesses to build a sustainable customer base. The business gained through on-demand services can often be the foundation of a major company within its industry. This is the case for many restaurants with strong profiles on services such as Deliveroo and Zomato. 
Mobile apps have come a long way since Steve Job's initial predictions way back in 2008. Mobile apps are only going to continue gaining popularity. This is due to the increasing use of mobile devices for sourcing information and services. Whilst reading this blog, someone in the world right now is strategizing how they can start an on-demand service to meet customers' needs in a superior manner to what is currently offered..
Being transparent with customers contributes greatly to establishing trust. To ensure of transparency, and to build customer trust, on-demand delivery applications are often fitted with feedback systems. These feedback systems let providers discover gaps in their performance, enabling them to improve their business operations and service. When this is carried out consistently, this  eventually leads to businesses improving their customer satisfaction.
Each on-demand delivery service has different pricing levels and offer different uses. This allows both businesses and customers to choose the most appropriate service that fits their budget. From the customer's perspective, they are likely to be most drawn to on-demand apps that offer hot deals and special promotions on a daily basis. However business owners and suppliers may be more interested in the on-demand service that can save them time and money through a streamlined end-end process. A streamlined business offering is attractive, as it can result in some businesses not needing to significantly invest in logistics, vehicles, or full-time couriers to deliver their products, as the on-demand service takes care of the process.
On-Demand App Development Delivery Use Cases and Examples
An on-demand delivery app is an excellent solution for local businesses. Even with the competition, an on-demand app is important for those who are starting a business. It is also important for those who are already established in the market but don't have their own mobile application. To better understand the market potential of your on-demand concept, you should examine other top on-demand companies. It will a useful process to analyze how they are grown in the industry.
Food
It s nothing new to have groceries or meals delivered anywhere and anytime. Via on-demand delivery, the food industry has been an active participant of on-demand app services for a long time. However via the phone, or more recently via a website, is how these orders would have been done in the past. These methods are still very effective. This explains why there is still demand for:
Pizza delivery app development
However, the difficulty with this approach is gaining enough awareness for customers to find your telephone number or your website. If brand awareness is a big problem for a business, this is where an on-demand service that lists various different food businesses can really help.
Healthcare
These applications enable users to connect to doctors on a one-on-one basis, using just their mobile device or PC. Just like during an in-person doctor visit, in the mobile consultation, a physician performs an examination. They will then make recommendations on how you can improve your health. These services are often available 24/7, which adds a great amount of convenience to the user.
Transportation & logistics
On-demand logistics services are being vastly enhanced. These innovative logistic solutions are popular because they offer.
On-demand transportation

Real-time tracking

In-app messaging between customers and suppliers

Quick payments

Transparent pricing
Conclusion

.
The reason why on-demand app services are so popular is their ability to offer unparalleled convenience. The on-demand economy is growing at an unbelievable fast pace. These services connect management, employees, and the customers who are involved with a business. With an on-demand application, you can vastly improve an industry's customer service. This will, in turn, help you and the suppliers on your app, to reach a huge audience, through a seamlessly performing on-demand app.
We are one of the leading on-demand app development service providers globally. Our experienced app developers build feature-rich on-demand apps for a variety of industry sectors. Get in touch with us today to talk about some of the on-demand apps that we have already built, and to obtain tips on what you should be including in your on-demand concept.
On-Demand Services: – 
Car Wash App Development Cost Estimation Including Key Features