For the desired growth of your company, you need to build a strategy first. And then you put all your efforts in that direction for the incredible results. When you create a strategy, a lot of things you need to keep in mind as your business goals and vision, what kind of services or products you want to offer, your targeted audience, and your market. A strategy created on the basis of good research, facts and accuracy become powerful and effective which will allow making profitable investment decisions.
Important Points to Consider When Developing Your Own Strategy
You need to keep in mind all the important topics when preparing a strategy for your business. Then only you will be able to make a strong strategy that can be really profitable for you. A solid strategy is essential for all kind of business whether it is a consulting firm, responsive web design company, fashion hub, a wallet mobile app development company or anything else. Here we will discuss some important things that you must consider.
Build a value proposition
You first need to understand the strengths of your business, what are your plus points, what qualities of your makes you best in the industry, what it is that you can offer in the market, with what your customers are happy most? Find out your specialty and prepare strategy accordingly for your long-term growth.
Find your real customer
Before you start offering your services or products you must have researched for your targeted audience. You must know who your real customer is and launch products or services accordingly.
Set long-term Goals
You need to make a solid plan that must be built on the practical grounds for long-term success. In your long term goals, you can include what kind of services and products you will offer and what new products will be introducing timely. Which market you planning to serve or what plans you have to extend your market?
Possible Opportunity
You must research well to understand and know all the possible opportunities are there. You can collect all the information before you make any decision. You can write down advantages and downsides to keep in mind the risk as well that may arise.
Creative Services/Products
You must be creative; your services must offer something new, unique. It will really helpful for the growth of your business. Your brand image is very important for your business growth, once you build it, you can see amazing benefits to it. Make sure that your brand can impress people and touch their feelings. And you are sure to have loads of happy customers.
Identify your revenue sources
You need to identify what are your revenue streams that could make your business more beneficial. Once you make out the possible ways for new revenue, check out how long they can help you.
Hire skilled employees
Manpower is the backbone of any business. Your employees play a vital role in your business's success. You make sure to hire skilled and energetic people so that they can perform better and also leave a good impact on your customers. You should pay your employees well to motivate them. You can reduce your budget for furniture, celebration and more.
High Competition
Today you can see that completion is on its peak in almost every sector whether it is technology, retail market, fashion industry or FMCG, no industry is untouched. So it is very important that you prepare a competitive strategy. You can search for new markets as well. You can set your product prices competitive. High-quality and low price attracts a big number of customers.
Review your strategy timely
Once you prepare your strategy, you need to timely check like how it fits in the current scenario and also you can make necessary changes if required. Reviewing your strategy timely can help keep it effective and ensures greater profits.
Focus on your strengths
Concentrating on your plus points is a great way to power yourself. Similarly, in the business, you can grow simply by focusing on your plus points. Your strengths will make you stronger.
After preparing strategies for your business growth, explain them to all your employees. You must provide complete information behind each strategy. Your employees must understand every strategy. You do need to prepare and implement a powerful and competent strategy to ensure ongoing success and increased profits. In today's advanced era, you can hire a football app development company to help you achieve your goals.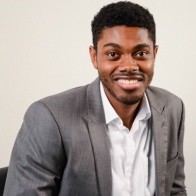 Jermaine Trotman
Jermaine Trotman is the co-founder of Nimble AppGenie, a company renowned for its bespoke mobile app development and web development in e-wallet app development and fintech development.