The rapid emergence of the music streaming industry has proven to be a profitable business idea for a lot of companies. With the increase in the adoption of music streaming apps, these apps are becoming more popular in the market. With each passing day, technologies are bringing innovative and intuitive services for music streaming solutions.
Music Streaming Mobile App Revenue Models
Since music has become a daily need of society, it is the right time to invest in music streaming app development. There is various music streaming app revenue models from which you can choose for your business.

1. Advertisement
The advertisement is probably a self-explanatory model that works as a traditional method to convert any freemium app into a premium app. Whenever the user streams music, a small banner ad or small audio is exposed between the tracks. Users can remove the advertisement banners by upgrading to the premium version of the app. App owners can promote third party websites on the music streaming app to generate more profits from their business.
2. Subscription Model
In this type of streaming model, the app can allow users to use basic features of the app, such as music streaming in low quality, or playing music in the background. In case the user wants to use explore all the features of the app, they can purchase the premium version of the app. The premium version of the app allows the users to stream the music in high quality, or they can also save the song for offline listening. Moreover, the paid version also allows a certain limit of users to use the same account for music streaming.
In the premium version, the app automatically downloads the most played song, as well as allowing users to listen to various artist's offline stations. Adding songs to a playlist or creating custom playlists, personalized music stations to users according to their interests, and many other premium features are offered by the paid version of the app. In the subscription revenue model, users are able to use the app as a free trial for a limited period of time. Before beginning with the trial version, the users have to provide the credit or debit card details. As soon as the trial period expires, the app notifies the users about it. If users want, they can continue the use of the app by purchasing the premium version of the app. If not, they can continue with the alternative way, i.e. the freemium version of the app.
Top 5 Music Streaming Mobile Apps
Nowadays, the common purchase of albums from shops is over. The music streaming apps have established their position in the market, and they offer thousands of tracks that you can buy from the app, or there are some tracks that you can stream for free. But as there are hundreds of music streaming apps in the market, choosing one is quite difficult. But no worries, we have got your back. Here is a list of the top 5 music streaming apps that will make your life more enjoyable.
Best Overall
The top music streaming in the market, Spotify offers a large collection of old and new songs that you can stream online over the internet, or save onto your phone by upgrading to premium version at £9.99/month. Moreover, the app also offers some extra handy features like bpm playlists for workout and exercising. The only downside is that there is no feature of parental control in the app, which means you can't prevent your kids from playing explicit tracks.
Best if you Have Children
Flexible music streaming app with a wide collection of recent and old tracks. Deezer is an ideal application for families with kids. With the parental control feature, the app enables the parents to block tracks with inappropriate or explicit lyrics. The app also creates a personalized playlist according to the user's music taste and interest. But if you are not planning to buy the monthly service, then you are limited to six-track skips per hour.
Best for Audiophiles
If you enjoy music at high quality, then this is definitely made for you. Tidal offers high-quality music (same quality as a CD) at a much higher price of £25.99/month. The app is a great collection of both old and new songs of various singles and album songs. Moreover, Tidal also offers 130,000 music videos which you can watch directly within the app. There is also a section that links to the social media accounts of the singers and artists. But if you are craving for some more features like song recommendations based on your choices, or the pop-up of lyrics while listening to a song, then this app is not the right choice.
Best for Amazon Subscribers
If you are looking for an app that can offer music as a combination of songs and artists, similarly in a way to a radio station offers, then Prime music is the correct option for you. Being a franchise of Amazon's Prime subscription, the freemium version of Prime music offers just two million songs, compared to the 4o million songs offered by the premium version of Amazon Prime Music. Advertisements are popped in between if you are using the trial version of the app but if you are a Prime subscriber then you can skip as many songs as you want and there are no advertisements popped in between. The app may not be suitable for you if you are planning to upload your own songs with the freemium version. For uploading your own songs in the playlist you have to pay an extra charge of £21.99/month.
Best for Radio Lovers
With a reasonable and uncluttered structure, that is easy to explore, you\'ll be shaking out to your preferred artists in a matter of moments with Apple Music. There\'s an extraordinary selection of melodies accessible through Apple music, including Taylor Swift\'s 1989 collection, which she broadly pulled back from Spotify and other major offerings. Other examples of similar stances were taken from Prince after he wouldn\'t give his back index to music administrations. Beyoncé and Jay-Z are also come under this umbrella, as their most recent collections are found only on Tidal, which they part-possess.
There\'s a decent choice of specialists who exclusively release their content on a single platform, including Gwen Stefani, Sia, and Jack Savoretti all contributing their products to Apple Music before others. You can download tracks for disconnected use, get customized playlists and tune in to Apple\'s own Beats 1 radio.
Be that as it may, where Apple Music truly makes its mark is by the way it places your whole music library into iCloud (up to 100,000 tunes) so you can get to it from any of your Apple gadgets. However, in the event that you utilize this capacity, you won\'t have the option to add more music to your iPhone physically. So if it\'s not on Apple Music you won\'t have the option to hear it at all. Additionally, there are no parental controls.
Various Types Of Music Streaming Mobile Applications
Music Editing App
Their apps are one of the most downloaded apps globally. These types of apps are trending at the top of the market. Our skilled and proficient developers are experts in developing cutting-edge mobile editing applications that can take your business to new heights. Whether its functionality or usability, we provide robust solutions.
Music Learning App
Ideal solutions for music lovers. We provide music learning solutions for those who want to learn music with a mobile app. Music Learning Applications are making their position at the top in the app world. Music apps that provide useful tips and music tutorials are being used on a large scale.
Apps for Musicians & Bands
The smartest way to connect with a large number of fans and audiences. We develop music streaming solutions for bands and musicians to engage more with their fans. Our skilled and expert developers can help you to create a robust music app for your band. Hire our top app developers in Dallas at a highly competitive price.
App Like Karaoke
Our proficient music app developers can create karaoke like music apps for your business. The concept of karaoke music apps is emerging at a rapid pace. With our Karaoke music apps, you can help your users to make their voices popular. We develop karaoke music apps for iOS and Android platforms.
Essential Features of Music Streaming Mobile App
Radio Stations
The music streaming app comes with the feature of in-app radio. The app searches all the available radio stations in your area. You can listen to your favorite live feed of your songs on the radio.
Membership
Users with basic membership have limited access to the features with embedded ads of the music streaming app. While with the Premium membership, you can have unlimited, offline, and ad-free subscription.
Notification
Push notifications have a huge impact on user engagement on music streaming apps. They boost engagement across all categories. Keep your users updated with the latest songs and videos via SMS, push notifications, or email.
Live Streaming
iOS and Android device users can capture live streaming of songs, concerts, and music fests. In addition to this, they can also share that live stream from anywhere with an internet connection.
User Onboarding
Integrating Facebook's API with the app to access the data regarding the user's likes and other information related to music in their profile. This helps in making the app more flexible for the user.
Track User Behavior
The app comes with a feature of tracking user's behavior to suggest and sort songs for the user according to their taste and likes. This also improves the listening experience of the user.
What Do You Get?
Customized solutions, timely delivery, and affordability.
On-Time Delivery
Our developers work hard to make sure they meet your project deadline, by delivering projects in a timely fashion.
24x7 Technical Support
Our technical team has got your back during the development of the project, and also after your project has been launched into the market.
IP Protection & Security
We provide robust On-Demand Music Streaming App solutions, which are integrated with advanced security and IP Protection to ensure total security for you.
Source Code Authorization
After completing your project, the authorization of the project\'s source code is given to you, and we make sure that it is not disclosed in any other ground.
No Hidden Charges
Complete transparency when it comes to the cost of the project. We do not ask for any extra charge or fees after developing your project.
Committed Teams
Dedicated developers for your project, so that you have full control over your project as well as the developer.
Enhanced Environment
Choose to employ a developer at our company, or you can hire a developer to work at your corporate office.
NDA Security
Y\'all can also sign an NDA with us, and we will make necessary provisions for protecting your app data.
Fast Team Scaling
We are easily scale-up or scale-down a developing team according to your needs. Just let us know, and we will take immediate action.
Errorless Solutions
We always make sure to double-check your project for eliminating and fixing all bugs and loopholes.
Comprehensive Reporting
Yourself can keep always keep an eye on the complete project development. For maintaining transparency with clients, we provide real-time reporting of the project.
QA Tested
We offer a FREE Quality Analysis support with the development of your project, to make sure it fulfills your requirements and expectations completely.
Process of Music Streaming Mobile App Development
For developing a piece of featureful music streaming app, you should follow the agile development process. Below are the steps for music streaming app development.
Tech Stack for Music Streaming Mobile App Development
Choosing the right technology for your app is one of the most important aspects of the Top Social Networking app development process. So for drafting a smooth and interactive app, you must choose the technology smartly.
| | |
| --- | --- |
| Technology | Feature |
| Cloud Storage | AWS, Google, Azure |
| Push Notifications | Push.io, Twilio |
| Phone Verification | Twilio, Nexmo |
| Mobile Platform | iOS, Android |
| Payment Gateways | Google Pay, PayPal, Debit/Credit Card |
| Database | Hbase, Postgress, MongoDB |
| Real-time Analytics | Hadoop, IBM, Cisco |
Team Structure for Music Streaming Mobile App Development
Developing an app is straightforward if you have a team of talented and skilled developers who are experts in building music-based apps. To transform your thoughts into reality, you have to work with a pool of expert developers, designers, testers, and skilled managers. If you want to supply your app to a wide audience, then you need to make it available for both the iOS and Android platforms.
Project Manager
Frontend Developers
Testers
QA Professionals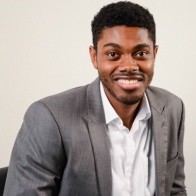 Jermaine Trotman
Jermaine Trotman is the co-founder of Nimble AppGenie, a company renowned for its bespoke mobile app development and web development in e-wallet app development and fintech development.