Financial services are now realizing the value of Open Banking and Banking APIs. Traditional banks are also understanding that they must integrate digital capabilities within superior offerings and services in order to compete in the market.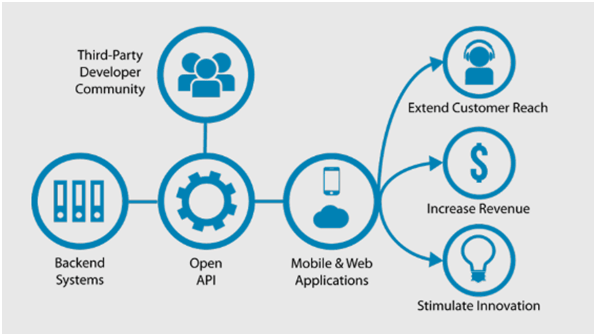 Therefore, multiple fintech services are appreciating Open Banking initiatives from companies such as Wells Fargo, PayPal, and Visa. Industries around the globe are also recognizing that Open Banking is improving the financial arena, especially by improving banking services and enhancing customer services.
What is Open Banking?
Open banking is all set to change or flip the customer's financial experience across the globe to the good side. This system will help the banks in opening up their application programming interfaces (APIs), allowing third parties to access useful financial information. Open banking will help third parties to develop new applications and services that provide more flexible and transparent financial options to account holders.
With the help of open banking, third parties can develop improved personal financial management applications(PFM). This creates pressure on financial companies to improve their offerings and services. Open banking services are creating more competition in the banking market, creating pressure on incumbents either to improve the services they are providing or to partner up with finTech companies.
 What is Banking API?
The set of protocols and codes that decide how various software components will collaborate with each other are defined as APIs. These APIs allow applications to connect with each other. According to the research and reports from The Monetization of Open Banking, APIs play an important role in connecting developers to the payment network gateway. Moreover, these APIs are now being used to deliver commands to third party providers, as well as displaying billing details on the bank website.
As a key component of open banking, APIs are also important for BaaS or Banking-as-a-Service functionality. BaaS is an end-to-end process that is used to connect third parties and fintech to the bank's system directly with the help of APIs.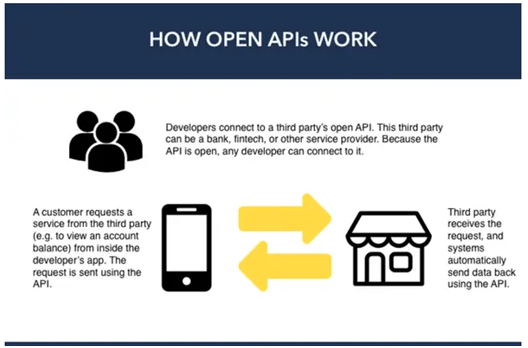 Image Source: Business Insider Intelligence
Examples of Open Banking

In May 2018, HSBC launched its Connected Money app. The app allows users to explore multiple bank accounts as well as credit cards, mortgages, and loans at a single place. As the UK launched new open banking regulations in 2018, which provided more control over financial data to customers, HSBC launched the Connected Money app.

BBVA launched its open platform BaaS application in the USA in 2018. With the help of this open platform APIs, third parties can offer financial products to customers without providing full suite banking services.

With continuous growth and success in the open banking market, Barclays is popular to be the first UK bank with the feature of account aggregation inside its mobile banking app. The open banking feature of the Barclays app allows its users to view their bank account details with other banks also.
Advantages of Open Banking
Open banking has the capacity to improve revenue streams by increasing customer services for financial industries.

Open banking creates revenue-sharing ecosystems, allowing companies and banks to offer third party services to users.

Open banking also allows the banks to degrade their framework by integrating with the BaaS platform to provide essential services to third parties and fintechs.

Business Insider Intelligence forecasts that with around 25% compound annual growth rate (CAGR), the open banking market will reach around $2 billion by 2024.
Open Banking Trends
As the demands for financial services are increasing, the competition between incumbents and the fintechs is also increasing. Open banking offers the opportunity to incumbents to increase revenue profits by partnering with them. The open banking technology is increasing the relationship between the customers and incumbents by allowing the customers to have access to their transactional data, irrespective of their financial institutions.
 Open Banking in UK and US
Image Source: Business Insider Intelligence
Starting from UK, open banking has consequently increased and spread across Europe. In 2018, the UK Competition and Markets Authority's (CMA) open banking rules came into effect, requiring the nine largest retail and SMB account providers to give qualified third-party providers access to customer-permitted data.
UK regulations have made waves across Europe, with a large number of countries following these steps, and forming their very own open banking frameworks. Due to open banking operating under different regulations across Europe and being enforced to different degrees, adoption has been slower in the rest of Europe compared to the UK. However, we are seeing that developing client demand and stress from the competition is forcing the USA to begin playing catch-up to Europe.
What are the Demanding Situations?
Recent research carried out with the aid of YouGov discovered that near to three quarters (72%) of the UK have not heard of 'open banking', with only in three (28%) being aware of it. The research further identified that it is those of the older age generations who are more likely to be conscious of the regulation. Close to four in ten (39%) of these elderly 55+ have heard of open banking, against just 14% of those elderly 18-24.
It is surprising that the older era is extra aware of Open Banking, as we may assume a more youthful, greater tech-savvy audience to be interested in the ground-breaking services and products. The reality may be that actual innovation is yet to take vicinity, and the goods and offerings presently available aren't ground-breaking enough for the younger generation to take notice.
Anxiety about sharing statistics is a barrier. Over three quarters (77%) stated they might be worried about sharing their financial facts with corporations other than their primary financial institution. Only 6% said that they would be fine with sharing their data with trusted companies, and the final 16% stated that they were not sure if they would or would not share their data.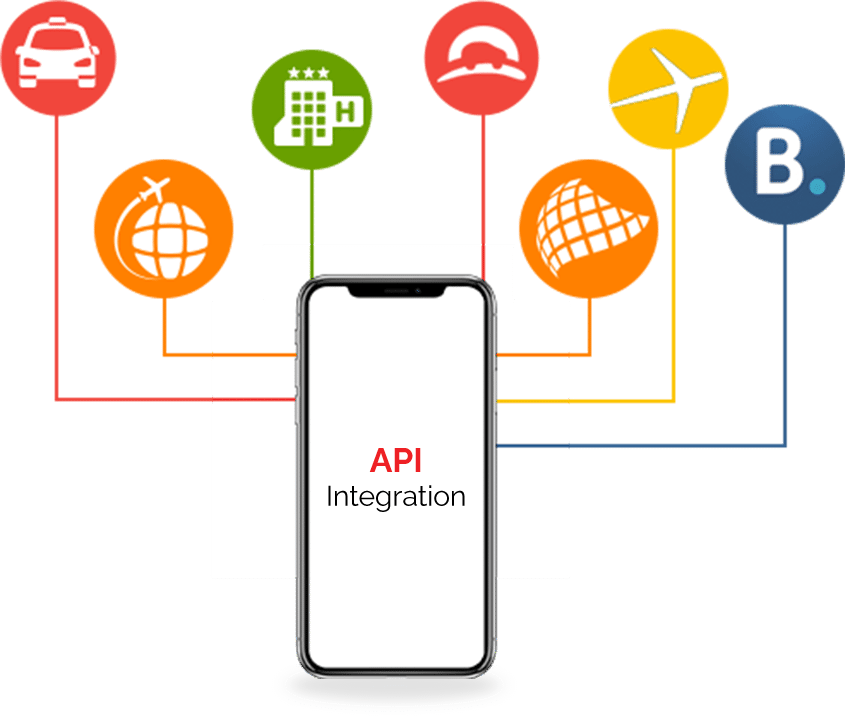 The statistics indicate that most people can only apprehend the impact of open banking after they have seen it, or experienced it for themselves. The advent of open banking is hailed as a revolution for the financial sector, but what we're actually seeing is a slow and silent evolution. Longed desires of consumers are being fulfilled and consumers' fears around their record security are being suppressed through evidence of the cybersecurity and protocols in place. Most financial provider carriers want to get involved in that evolution, and therefore are looking to build or partner with organizations that ensure that there are real benefits for individuals who opt-in into open banking.
With such low levels of knowledge on what open banking actually is, it's perhaps unsurprising that Britons are uncertain about the impact opting-in to it will have.
For the customers to completely indulge this idea of open banking, there needs to be a greater effort made toward explaining the benefits to the consumer, and why open banking is a good industry development. Teaching in easy terms of why, and the way they will benefit from permitting their information to be shared within third parties. Governments and the regulators need to take a stronger stance in doing this via addressing the questions and concerns around protection, privacy, and how data will be protected from hackers and unauthorized companies. Wherein these unlucky events do occur, then governments must outline what's going to be done as an outcome, and how victims will be reimbursed of any financial loss and protected going forward.
It isn't only the concern around making an awful lot extra efforts in giving more information to consumers about open banking, but it also must be considered that the banking industry has a negative reputation. This mistrust is significantly caused by the global financial crisis, which despite the fact that it took place over a decade ago, continues to be at the vanguard of public belief in terms of banking. Recent and ongoing poor headlines around banking scandals, add fire to this belief and therefore making many consumers likely to trust open banking will be undertaken in a trustworthy manner.
Benefits of Open APIs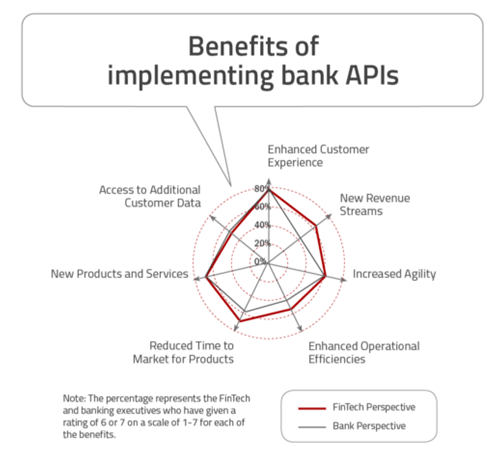 APIs helps the bank to find new and innovative ways to improve the banking experience of users. These APIs open new ways by offering various new and innovative solutions. According to WRBR, there are basically 3 types of APIs.
Open APIs
In Open APIs, the business data is made accessible to third parties. Due to the structure of the open API, many banks are concerned with security measures.
Private APIs
These APIs are used by traditional banking organizations, to increase efficiency and flexibility. In 2015, many banks viewed private APIs as an important aspect.
Partner APIs
These are usually between a bank and specific third-party partners, enabling the expansion of product lines, channels, etc.
 Conclusion
Open banking has completely changed the banking scenario in the UK, and now, it is spreading across Europe and the US. Open Banking and the corresponding technologies are driving rapid changes throughout the financial services industry. More technological advancement and a continued relationship between banking and fintech will undoubtedly continue, and that will help create innovative solutions that meet the expectations of the future.No matter which strategic option(s) you choose to follow, open banking will fundamentally change banking the same way internet banking once did. As banks become integrated parts of digital ecosystems, the distribution of banking products will change and, in the end, become more valuable in the right context for the end customer.
Read also: