As financial firms are increasingly turning towards software development, Machine Learning(ML), Artificial (AI), and Big Data are becoming the new trends for FinTech solutions and financial services innovations. Marketplace lending is the latest field that is ripe for new innovation with Artificial Reality (AR) and Machine Learning. President of Global Credit Risk for American Express stated that "Fintech industries and Digital lenders have completely changed the customer experience and expectations by creating flexible and excellent choices with regards to a range of offers and prices".Some FinTech firms that have innovated their business are discussed below.
Elsen
It is basically a high-performance computing engine that is used to produce results in minutes by taking complex models for funds from traders.
Quantopian
It is a community of more than 100,000 quant users that share a common platform to develop, share, and trade various algorithms in the market.
Kensho
From machine deep learning, speech recognition and transcription to advanced visualizations, entity recognition, state-of-the-art search, and an AI-driven research platform, Kensho brings actionable insight and order to complex data.
The FinTech industry is making a significant dent in the financial sector, and there is no denying that the future of the FinTech industry holds well. Various established financial firms in response have already started integrating various technologies like AI to improve productivity and provide a better experience to their users. For corporate and personal banking, financial management audits, and soon, the technology now available has taken these sectors up to new heights. Although the financial services industry is slower than other industries in adopting new innovations, changes, and efficient techniques, we will now explain why traditional financial services companies must not fall behind:
Keeping Customers
Populations are increasing day by day, ad more and more people are becoming digital with a smartphone device. Millennials are one of the main reasons for the increase in the global economy, as they are becoming more dependent on technology for everything, including banking and insurance also. People always choose something that is more easy, reliable, efficient, and simple to use, regardless of the industry. As financial services have become a crucial part of society, financial service provider firms are also in danger of losing potential customers if new and technically advanced companies enter in the market.
Competition
For the financial market, the main focus for software development going forward is technology innovation with AI and ML. These technologies open innumerable possibilities for FinTech industries in the fields of transaction security, collaboration with other industries, and more. Some big firms ignore these chances of improvement, and then these gaps are filled by visionary start-ups.
Fading
With each passing day, even the devices with the latest features are fading from the industries of financial sectors. AI and ML are advancing the financial service industry, and now it has become crucial to conduct business with innovation at the forefront of business strategy. The competition is rising as new threats and challenges are developing every day. The only way for companies to survive in the market is to develop top-notch and seamless solutions for their customers, and for these apps to be continuously updated with the latest functions and features.
The growth of FinTech
FinTech or Financial Technology is bringing transformation and innovation for financial services through emerging technologies like AI, ML, AR/VR, to improve customer experience. Some of the factors like regulatory constraints and strengthening of the financial services industry, some of the fintech firms are confused while using innovation initiatives for their business. On the other hand, FinTech start-ups are free from this burden of legacy system processes. FinTech industries are developing solutions that can compete with traditional.
Now in order to overcome various factors like customer procurement which usually costs high, Financial service providing firms have only two options, either they can develop their own financial solutions or them can tie-up FinTech partners for innovative initiatives. The emergence of technologies has made it possible for FinTech firms to provide seamless and robust applications to their users. Moreover, some of the financial service firms are following the hybrid approach, i.e. developing their own solutions and also partnering with FinTech industries.
Impact of FinTech on Financial Industries
Since the existence of fintech is continuously increasing in various industries, the fact that it's going to have a huge impact on some industries cannot be ignored. With the innovation of various technologies in financial technologies, financial firms have particularly benefitted from it.
Improved Financial Involvement
Financial inclusion for numerous types of services and bills is on the rise, and we're most effective in going to see this situation getting better within the future. It's difficult to predict precisely how lots the market can be affected, but it's likely safe to anticipate that a big range of offerings which might be presently operating on cash completely (or almost solely) are going to ought to adapt to the converting situation with the intention to live on. This will only benefit the customers of these agencies, and in truth, we're already seeing sturdy benefits across the board. Developing a higher sense of belief in those relationships is vital, and economic technology can make a contribution to that quite loads. Looking at the modern trends, matters are simplest going to get better within the close to future if we preserve shifting within an equal direction.
Faster Transaction Processing
It's simpler than ever to system complicated economic transactions at the blink of a watch and settles all bills efficiently right down to the last cent. This was once a nightmare for many accountants and other professionals inside the economic offerings area, but it's now a pretty trustworthy ordeal that takes little or no attempt to install and get going for walks. This is a greater essential trade than a few can also recognize because it will loosen up monetary establishments and others concerned inside the financial services area to utilize extra of their assets for different functions. This will grow the overall great stage in the region, leading to greater humans finding themselves willing to participate.
Lower Accounting Error Rate
Fintech is already found in a large capability in payroll offerings, which has led to a discounted error price when processing salaries and expenses, in flip making the company more productive and efficient in the end. This could also lead to increased worker pride and a normal higher mindset among people. It must pass without pronouncing that the benefits to worker productivity may be big on account of this, and some organizations are already measuring large leaps ahead in this regard way to their rapid adoption of economic generation.
We're nevertheless exploring what fintech can do for our cutting-edge society and the way we are able to high-quality combine this form of technology into what we're doing on a day by day basis. One factor is obvious even though – adopting this technology can provide an organization with a big productiveness enhance with highly little effort, and it's the way of the destiny. Early adoption makes a whole lot of experience here whilst one considers how big this technology might be no longer too far from now, and what sort of its pioneers are going to advantage.
FinTech is Bringing Innovations
While talking approximately financial technology and approaches to improve monetary services by way of it, one will inevitably face the implementation of recent tech and strategies, protecting either software program/hardware or conceptual elements of the enterprise.
Top fintech agencies have established themselves as folks that are constantly exploring opportunities to confirm what we've got and to create something that was formerly unknown. With the world going mobile and virtual, regions like system gaining knowledge of, large information, robotics, etc. re visible as a source of both optimizing the commercial enterprise and providing extra price to the clients, gaining the upper hand inside the race for users.
If the fintech has been a single developer making use of for a process, its portfolio would look astonishing. Right here are the foremost innovations which might be a part of the monetary sector right now and is constantly upgraded:
Big Data
As financial organizations are turning huge, sooner they will have to face data turnover. In this situation, Big Data will help to extract and structure the required and important data within seconds. It will automatically eliminate the fake or duplicate data, as well as untrustworthy payers, resulting in personalization experience for every user.
Chatbots
Integrated with AI and Machine Learning, chatbots saves a lot of time and money by helping the support team to focus only on the important issues of users. The chatbot focuses on other issues of users by explaining them more straightforward ways of solving issues. This results in better customer satisfaction and retention.
Blockchain
Features that benefit the most to financial sectors are security and transparency, and in addition to this, smart contracts take the contract management system to a different level. In the financial sector, it is expected that the blockchain is going in to reach its full potential to provide the best improved and enhanced financial services to its users.
Biometric
The new innovation in the field of security saves the user from remembering various passwords. Now with the latest security features like fingerprints, face scan, and eye scan, technology has made the thing more secure and authenticated for the customer.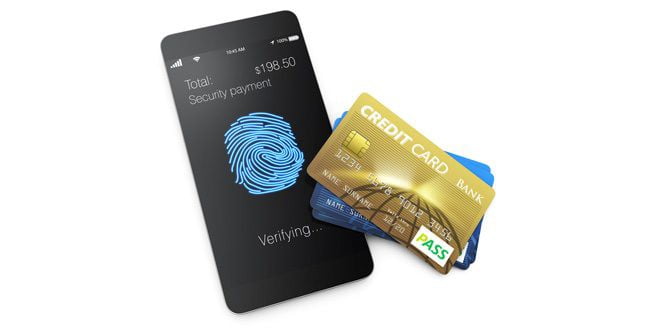 Apart from these technologies, various other technologies like AI, Robotics have already set their foot in the market to innovate the financial service with some seamless and fully-featured solutions.
FinTech is Accelerating the Technology Evolution
Fintech carrier vendors capitalize on the existing era, presenting better answers. This, in flip, makes the marketplace denser and competition for innovation turns into even greater enormous. The mixture of these elements leaves no margin for a second thought — the race for higher cost and era will bring about breakthroughs in the discipline.
It doesn't matter whether or not or not it's a completely automated system of smart contracts, ready to handle and put into effect the maximum complicated offers, advanced AIs that provide better help with inventory markets and asset management, or extra green use of big records to push the personalized experience to new heights. New tech will take the area of the existing one, and the circle may be entire:
Fintech keeps imparting innovation to the monetary sector.

Economic companies compete, creating a higher generation and growing extra specialists.

The tech evolves in addition, unlocking new possibilities for fintech corporations.