If you are running a business and you want to earn more profit from your business then you must think about investing in developing an E-Commerce Mobile App Development for your business. The app will surely help you generate more profit for your business with increased customer engagement.
With the motto of targeting mobile apps and first and website; at second, many start-ups are also kick-starting their business with e-Commerce applications.
With the launch of e-Commerce mobile App Development  in the market, most people have started using e-Commerce applications for purchasing; grocery as well as home products. With these e-Commerce apps, users can easily buy products from anywhere and anytime whenever they want.
e-Commerce Mobile App Development Market
Currently, in the United States, there are more than 124 million active users of smartphones and around 50 million tablet users. And if we look and the facts and figures provided by the Statista, more than 60% of smartphone consumers are using e-Commerce Mobile App Development for purchasing products.

Things To Consider Before Creating A Successful E-commerce  Mobile App Development 
The above insights notice the significance of the eCommerce App for the entrepreneurs. Be that as it may, the app is the main future for eCommerce development since clients love to look over the web by means of smartphones. Here we are sharing the interesting points before making a successful eCommerce app.
Top e-Commerce Mobile Apps in the Market
Talking about the top e-Commerce mobile App Development in the market, they are discussed below.
Renowned as a top e-Commerce application, Amazon provides a seamless shopping experience to its users. Being fast and super-lite, it allows the user to filter and search the desired product in a convenient way. The app also offers multiple payment-gateways for easy checkout.
The app offers a great feature of online bidding to its users. Apart from this, the app also provides a search feature for enhanced buying and selling experience. Some extra features like bar code scanning for price comparison, auto-searching, linking PayPal account also makes the app more flexible and easier to use.
Being an on-demand delivery service, Grofers picks up stuff from various nearby stores and delivers it to the user's doorstep within a fixed time. Users can order dairy products, groceries, meat, vegetables and fruits, pharmacy items, etc. from the app and the products will be delivered to them in no time.
Key Aspects of e-Commerce Mobile app
Product Image
Your app must provide a high-quality image of products to attract more customers. As users carefully check the image before buying any product, the high-quality image is the most important factor for which you must lookout. Integrating the zoom feature will also help customers in viewing the image with a closer look.
Buyer Persona and Market Status
Before launching the app, developing a buyer persona will help you in making your business work. You must target potential customers in the market and build the product these customers like. Observe their daily routine and their needs, it will help you to develop a flexible app with all the required features.
Technology
Before developing an e-Commerce application, calculate the total budget, select CMS, database, framework, back-end and frond-end languages for better development. Select whether you want to create an app for the Android platform or iOS or for cross-platform.
Knowledge of Competitors
You must have knowledge about your competitors who are indulged in the same market. Collect all the information about your customers like how they attract customers, their marketing strategy, and their methodology.
e-Commerce App Development
As the e-Commerce business is growing at a rapid pace, more and more business leaders want to develop e-Commerce application for their business to generate huge profits. With the tremendous features provided by VR and AR, e-Commerce applications have become more flexible and robust. There is no doubt that in the future, e-Commerce is going to rule the market.
Your perspective must be clear about developing an e-Commerce application. You must note down the following points before development.
For which platform you want to develop the app.

Your product types

Who is your target audience?

Your target products.
After defining above mentioned points, you should define the features you want to integrate into your application. Features are the most important factor that makes your app success in the market.
The Essential Features for Ecommerce App
Basically, an e-Commerce application has three panels:
Each panel has its own specific feature which makes the app flexible for users as well as admin. Integrating these features in your app will surely make the app user-friendly and scalable.

Upcoming E-commerce App Development Trends in 2020
The current market scenario makes it clear that the retailers can't even now operate their business without a mobile application. With the help of these mobile applications, businesses and enterprises can increase customer engagement by converting them into potential customers. In the last few years, mobile apps are reshaping the business and various industries and this trend is not going to settle soon. According to reports and statistics, there are more than 250 million smartphone users in the US.
With continuous growth in technology, every business enterprise and industry are choosing to integrate their business with mobile applications. The e-Commerce industry is also facing constant growth, which means the demands of customers are also increasing. In order to fulfill the demands of your customers, you must have knowledge about the upcoming trends to maximize your business profits.
Chatbots are the New Trends
As smartphone users are increasing at a rapid pace, businesses and enterprises are now investing funds in this trend, i.e. chatbot integration for mobile app development. These bots are optimal for enhancing exhausting tasks, as well as maintain a long term relationship with customers. Moreover, the AI-enabled chatbots have increased the profit opportunities for e-Commerce business, by instantly answering to the queries and typical questions to stimulate conversation with the customers. For every business, satisfying the needs and demands of the customer is the topmost priority, hence this trend can't be ignored. According to reports and statistics, the market is expected to grow by approximately up to $1250 million.
Voice Search
In the last few years, Siri and Amazon's Alexa has become popular in the market as well as they have also made some important impact on mobile app development. The voice search feature enables the users to search for desired products just by saying the name of the product in the app. The continuous emergence of voice search assistants, the use of browsers as a sole driver to increase online retail traffic has also reduced.
By the year 2023, there will be around 8 billion devices that will be integrated with a built-in voice assistant, as well as voice-assisted shopping will also be increased by 40 billion in the year 2020. Since voice-assisted searches do not ask for any mouse or keyboard for performing any operation, they are totally hands-free which makes them the best option for multitaskers. As the voice searches offer a great way of performing tasks in the e-Commerce business, which makes the voice-assisted tasking a great idea for increasing sales revenue.
Intensified Customer Experience
This one is immortal of all the ecommerce mobile application trends and is the most noteworthy. Regardless of the nature and field of the business, customer experience is the most important aspect which has a far-reaching impact on sales. Be that as it may, have you at any point wondered – why online business experience matters? There are situations when independent ventures can't stand to use gaudy portable application patterns like AR. In such cases, they have to concentrate on improving client involvement in any way imaginable. Each B2B purchaser is likewise a shopper who is utilized to the best internet buying experience. Thus, clearly, the clients anticipate that their providers should offer precisely the same degree of administration and determination.
All you have to recollect is that customers expect a hyper-customized involvement with the type of customized messages, pamphlets, and item suggestions dependent on past buys. These are basic things that could have a noteworthy effect. You could likewise coordinate multichannel client support since it's simpler and empowers you to give your clients quicker and better reactions. To additionally improve the client experience you can do some custom web-based business advancement to give a totally extraordinary encounter.
Internet of Things
IoT is here to make the world an associated place. It can profit your portable internet business application by giving customized information on every client. The associated IoT gadgets gather and trade data. It permits AI to decide individuals' examples of conduct precisely. You're ready to get information on their online exercises as well as on what they do disconnected.
The innovation would make your showcasing technique way increasingly proficient, as you give clients explicit advertisements and offers dependent on their likings. The quantity of IoT gadgets is required to develop to more than 70 billion every 2025, so you should seriously think about this while making your online business methodology. The Internet of Things has monstrous potential in online retail. Amazon is among the organizations that join IoT. They use it for progressively secure conveyances that don't open your bundles to hoodlums, for example.
Virtual and Augmented Reality
Augmented and Virtual Reality are rising trends and are two application improvement developments you cannot forget about. Both technologies provide endless advantages to e-commerce organizations because of better engagement alternatives. Via augmented reality, the digital factors come to lifestyles with the assist of the mobile camera. It fills within the maximum important hole in convincing visitors into buying from your keep – it permits the visitors to look (or experience) the product before in reality buying. Traffic can learn about the functions and benefits through AR showrooms and may verify if it's right for them.
Those showrooms are suitable for corporations that promote furnishings, apparel, or accessories. AR apps can, in reality, tear down barriers of consumer reluctance.physical stores now offer virtual becoming solutions that permit clients to test out the appearance and sense of the clothes without honestly wearing them. This is just the begin and you'll observe AR/VR applications as one of the maximum crucial cell app improvement developments of 2020.
Cloud Integration
Cloud/Distributed storage is something numerous individuals have begun searching for these days. This has made online retailers have their information as well as their entire versatile applications in the cloud. The methodology has numerous advantages for portable online businesses as well as for all versatile applications. The primary concern is that it builds your application's presentation. Besides, it diminishes the expenses related to facilitating. We as a whole know the standard – the quicker your application is, the better the client experience gets, so anything that can accomplish that ought to be invited.
Additional Features Ecommerce Mobile App
Integrating Social Media
Apart from the one-tap login, the integration of social media can be helpful for users in other ways also. It doesn't matter whether they use Facebook, Instagram or Twitter, they can share special discount offers and sale details with their friends on social media. This will help in getting more user engagement on your eCommerce app.
Maximize Customer Engagement With Push Notifications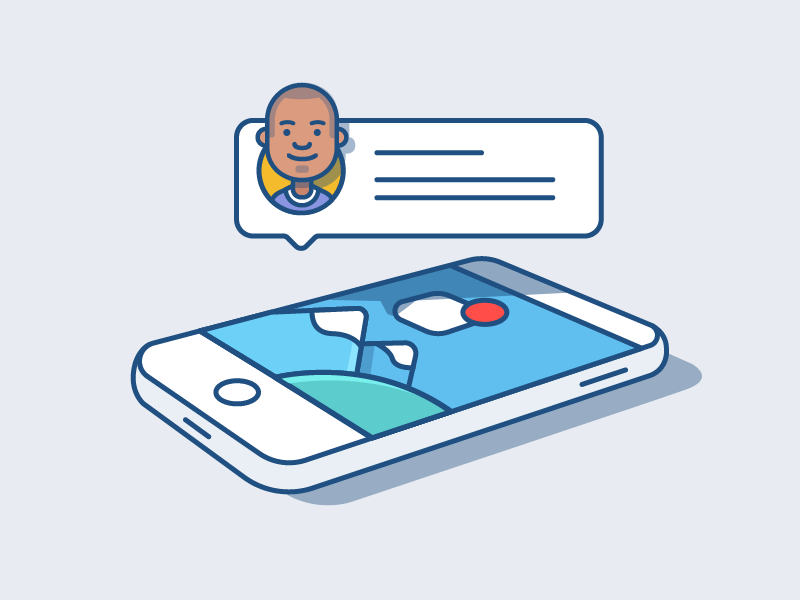 Probably the most important feature that directly influences the success of any mobile application. Push notifications keep the user updated with the latest features, discounts, promotions, referrals, and updates. This will lure your customers to the app and will directly improve the user engagement on your app.
Multiple Payment Gateway Support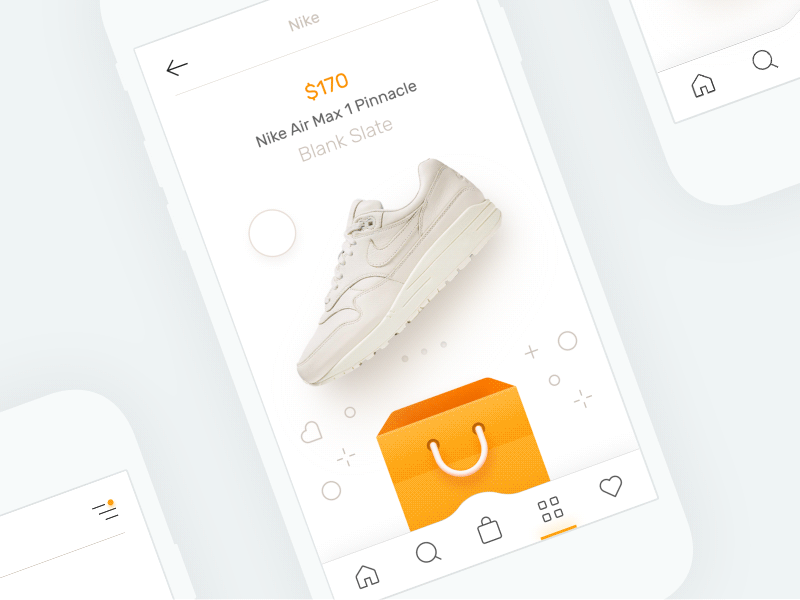 If you are using limited payment options in your app then there is a chance that you may lose your potential customers. So, integrating multiple payment gateways in your app will surely help you in making your app a successful product.
Easy Registration
The customer wants to experience the app feature in an easy way. So, if your demanding a long list of entries on your registration page then the customer may decline using your app. Allowing users to login with two or three clicks via social media will result in increased user engagement.
QR Code Search
QR codes are becoming a new trend in the market. Users can scan QR codes to get information about the product they are looking for. You can also create a feature of allowing your users to search for a product by scanning the QR code.
Review and Feedback
Allowing your customers to review a product or provide feedback for a particular product will help you in making your eCommerce app more flexible for users.



Live Order Track
Users can easily track the live status of their orders. In addition to this, users have also notified about the ETA, status shifts of the order via push notifications.
AR View
With the help of the AR view feature, users can view and observe the products at their home directly from the app before purchasing.
Team Needed for Developing an e-Commerce App
To develop a highly responsive app, you need a brilliant idea and a team of experts and skilled developers who can turn your vision into reality. An expert team of developers knows how to implement the required technologies to develop an e-Commerce app. here is a list of some crucial members that you'll need for developing an app.
Technologies Used to Build Ecommerce App
| | |
| --- | --- |
| Technology | Feature |
| Android, iOS | Mobile Platform |
| IBM, Cisco, Spark, Hadoop | Real-Time Analytics |
| MongoDB, Postgress, HBase | Database |
| e-wallet, Paypal, GooglePay | Payments |
| Twillio, Neximo | Voice and SMS |
| Push.io, Twilia | Notification |
| Azure, Google, AWS | Cloud |
Cost Of Ecommerce App Development

Depends On:
Mobile app platforms (iPhone or Android or both) you want to opt for

Features and functionality you want to develop

Number of integration you want to cover

Hourly rates of app developers you are going to hire
Conclusion
There is no denying the fact that the future of e-Commerce business is very bright. So, if you are planning to develop an app for your business, then this is the correct time you should start investing in app development for your business. If you have got an awesome business idea, then we can help you in developing a robust and feature full app for your business. Get in touch with us now to more.