Case Study
Tawlety
On-Demand Table Booking App
Are you a food lover who loves to taste a new recipe every day, then this app is definitely for you? Tawlety is basically a table reservation app. Tawlety allows the users to book a table at their favourite restaurant just with the help of a few taps.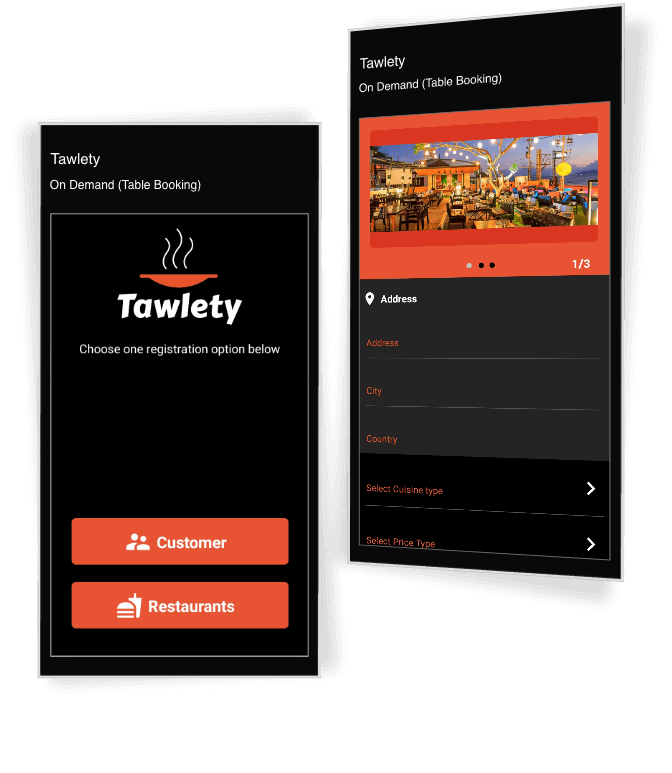 Platform
Well, there is no one who doesn't love to eat delicious dishes. Tawlety makes the dining experience more interesting and enjoyable for food lovers. The cross-platform support feature of the app makes downloading easy and free for both iOS and Android users.
Technology
The Technology Stack
As a leading web/mobile app development company, Nimble AppGenie uses the latest technologies and tools to ensure high-quality development solutions.
01

Adobe XD

02

Java

03

Swift 4

04

PHP

05

My SQL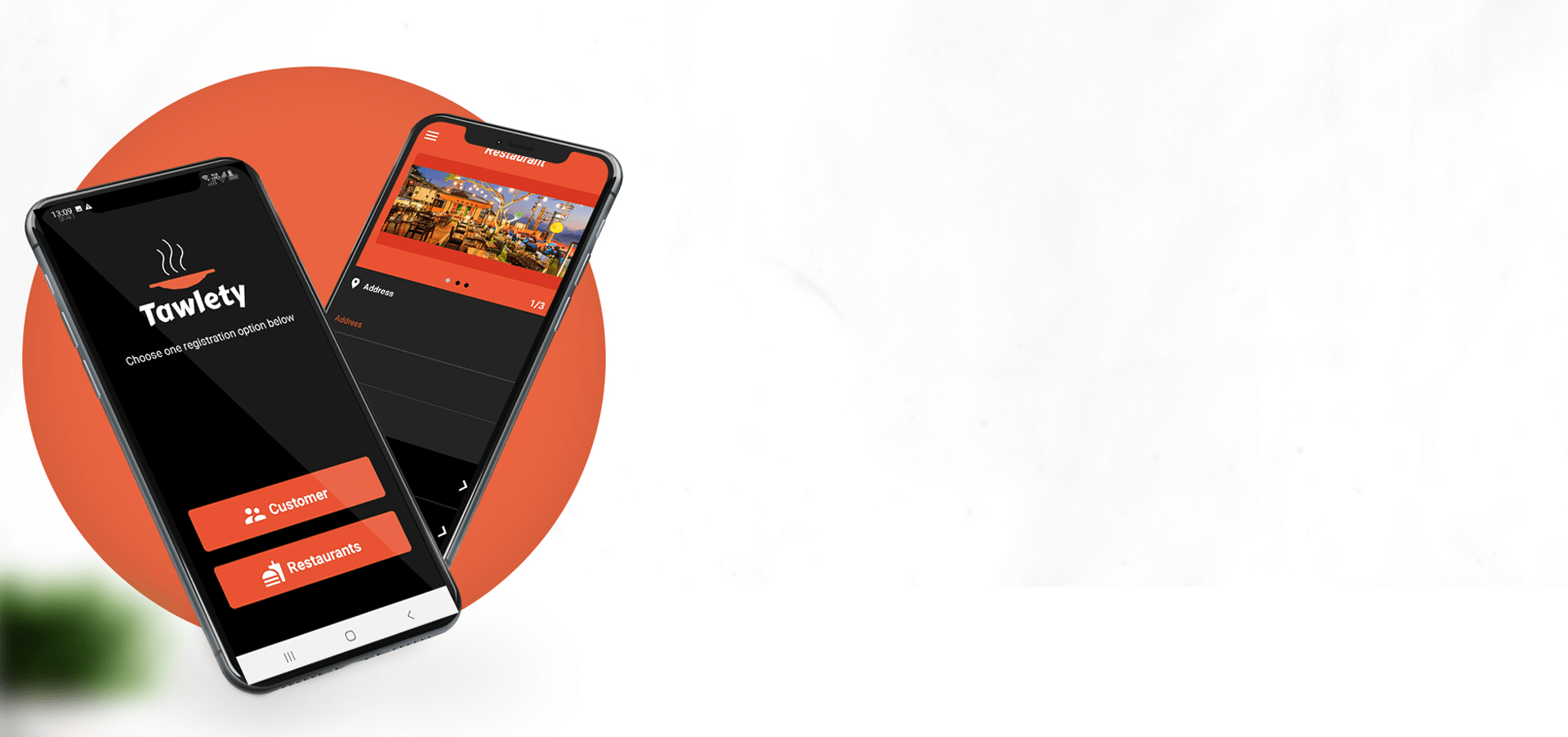 Interactive Design
Fluid UI/UX
Engaging User Experience
Aesthetic Visuals
Twalety
Feature Set
Nimble AppGenie has an excellent reputation for producing stunning designs. We have achieved this again with the design of theTawlety application. The Tawlety team provided the theme that they wanted to create. We used this brand theme as inspiration for the UI's, and the Tawlety team loved the end result!
Book a table
Got a sudden party plan or want to throw a surprise party or want to go out for a family dinner. With the Tawlety app, you can reserve a table at your favourite restaurant according to your preferred date and time.
My Bookings
My Bookings Under this section, the users can view all the past and upcoming bookings. Users can also update or edit the date and timings of the upcoming changes according to their preference.
Notification
Whenever a new offer arrives the users are notified of it through push notifications or in-app notifications. Moreover, these notifications also remind the user about upcoming bookings.
Home
The home sections contain a list of all the nearby and featured restaurants. Users can either choose a restaurant from the list or they can search for their favourite restaurant from the search bar.
Listing Restaurant
Owners can improve the ROI of their business by getting their restaurant listed in the app. They can also ask for getting listed in the featured section of the app for better user engagement.
Restaurant Details
The app also features the details of each restaurant mentioned in the list. So before choosing any restaurant, the user can check the various details of the restaurant like ratings, services and customer reviews.
Testimonial
Customers? Satisfied
Nimble is all about delivering results that satisfy our clients and deliver success. Here are some words from our happy clients.