Sometimes people are stuck on their way due to vehicle breakdown or various other reasons and in this case, they need roadside assistance services. The services that are included in emergency roadside assistance are tire change, gas filling, fuel delivery, towing, jumpstart lockouts, etc.
According to recent reports, the tow truck app HONK by Uber has raised a profit of more than $18 million. The HONK app allows the users to avail of any roadside assistance or towing service whenever they are stuck. The app connects the users with nearby roadside service assistance provides in case of a vehicle breakdown. So if you are stuck somewhere, or out of fuel, locked out your car, or need a towing service, then HONK has got your back.
Top 3 Solutions to Consider Before Developing a Tow Truck Booking App
Enhanced Customer Satisfaction with Reduced Waiting Time
Since the customers who are using a towing app are in an emergency, you must develop an app that can provide services to users with the most reduced waiting time. In order to do this, you have to cut down the long waiting time, so that you can offer services to the user within a minute. Apart from towing services, you can also include various other roadside assistance services in your app to make it more flexible for users.
Moreover, you can also use customer satisfaction to make your business app better from your rivals. According to reports from IBIS World, customers have already spent more than $6billion on roadside assistance services. Also, the same source predicted that the automobile towing market in the US has risen by 2.6%.
Be The Solution Provider
Towing apps allow users to avail of roadside assistance service on-the-go. The main thing on which you have to focus is to find the problems users face during roadside assistance and then you have to develop an app that can provide solutions to those problems. In this huge market of roadside assistance, you need to provide solutions that can meet the user's expectations.
In order to grow your towing business, you need to encounter the problems faced by your users in their way. So it is a must to point out the problems and analyze the solutions that they need, whenever they are struck.
Simplicity is the Success
If you want to stay ahead in this mobile app competition, then your app must be simple and robust, as "Simplicity is the Key to Success."Customers who use roadside assistance or towing app are in an emergency, so you need to make the app and its features simple to use. This will help your customers to demand service from your app on-the-go.
You have to focus on the solutions that are capable of providing convenient and simple services. This is the fact that customers always go with the services that are simple and convenient whenever they are in an emergency.
Developing a Tow Truck Booking App
After choosing the right company for your towing app development, you have to mark out the features you want to include in your app. You can also decide whether you want to develop the app for cross-platform or not. As it's the features that decide the flexibility of your app, they need a lot of attention during development.
Features of Truck-Towing App
Main Screen
Here users can explore the various types of vehicles available for providing towing services.
Scheduling Service
Under this section, user can schedule the tow truck for a particular date or time, Moreover, price & payment details, schedule dates are also mentioned in this section.
Requesting Service
This feature contains a "REQUEST NOW" button, which allows the users to immediately request a service. In addition to this, wallet amount, service type, payment method, and many other features can also be displayed at the top of the screen.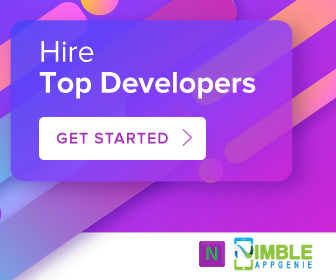 Provider Profile
This section provides a detailed description of the name, mobile number, background, etc. of the service provider.
Fare Details
After choosing a service from available services, users can view the rates, base fare, fare/km, etc.
Wallet
Under this section of the Tow Truck Booking App, users can check the available balance or they can use various other payment gateways or wallet services to pay for the service.
Location
Here the user has to enter the location at which they want to avail of the towing service.
Discount Coupons
Various coupons are provided to the user which they can use to avail discounts and offers on various services.
Live Tracking
Users can check the live updates of the services they have availed. Also, they can check the vehicles used for towing.
Invoice
Along with details like booking ID, total fare, date & time, tax and many more, users can get the details of delivery in the form of an invoice.
Edit/Cancel Booking
Users can easily change the location address or they can also cancel the service at any point.
Geo-Tracking
Users can check the nearest available time with the real-time ETA and other details.
History
Under this section, both users and service providers can check all the previous requested and provided service requests.
Driver Profile
For safety, customers can check all the details like driver's specialty, years of experience, fees, etc.
Notifications
Both the customer and trucker gets a notification with each other's detail so that they can easily contact each other.
Payment Integration
Integrating multiple payment gateways in the app is a must. Users can pay using Credit/Debit Cards, or other e-Wallet application.
Fare Estimation
This is one of the most important features of the Tow Truck Booking App as it automatically calculates an estimated fare by considering various factors like distance traveled and trucker's fee.
Advanced Features T

ow-Truck App
Accept/Reject Requests
Based on their availability, truckers can accept or reject the service requests they receive. Like if they are already going for another booking then they can easily reject the request so that other truckers can accept it.
Flexible Web Panel
With a flexible web panel, users can easily avail services with the help of just a few taps. Users can book service without any hassle.
Verified Service Providers
All the service providers and truckers are verified/certified by the firm. This results in increased customer integration and trust.
OTP Verification
In order to eliminate fake requests and users, both the user and service provider are authenticated by a mobile OTP verification.
Reports and Analytics
The admin can keep a track of all the users, service providers, all the profit and loss related to the app in the form of report and analytics.
Refer and Earn
Users can earn discount coupons and referral points on referring the app to their friends or family. These referral points can be converted into credits that can be used later for availing services.
Heat Map View
The heat map view helps the users to see the available nearby truckers. Admin can also reroute the truckers to the user's location.
Review and Feedback
After availing service, users can provide feedback in the app based on their service experience. According to the feedback, admin can improve service quality.
Various Booking Methods
Since not everyone owns a smartphone, users can also request the towing service through SMS, email, or even by a phone call.
Mailing Notifications
The final bill with all the details like total fare, total distance traveled, vehicle availed for towing, date & time, is sent to the user through an email.
Customer Care Support
It is a must for every app to have a customer support panel in order to solve all the queries of the users. You can also integrate chatbots for providing a faster query resolving process.
Security
With additional security on optimized code, your app must also be protected with a layer of SSL certificate. This ensures users that their financial data and details are always safe from hackers and fraud.
Payment Gateways
You can integrate various gateways like Stripe, Braintree, PayPal, Credit/Debit Cards in your Tow Truck Booking App Development. Users can securely use any one of the above methods for making payment in a secure and encrypted way.
4Powerful Features You Must Include in Your Tow Truck Booking App
Select and Schedule the Required Service
If you are planning to develop an app that can help users to avail of roadside assistance and towing service, then you must include the feature of "select and schedule service." Apart from towing, the app can also provide services like tire change, no gas, jumpstart lockouts, out of battery, etc.
With the help of just a few taps, the user should be able to select the required service. As a start-up, you may also provide various other roadside assistance services that users can customize according to their needs and requirements.
Search Nearby Professional Service Providers
Talking about this robust feature, this feature allows the users to search nearby available roadside assistance service providers just by entering the pick-up and drop location. Just with one tap, the user will be able to avail of the tow truck service anytime from anywhere. So if you are planning to build a tow truck app, then this is the feature that you must include in your app.
In-App Payment Services
Including payment feature in your app is the most basic yet most important thing. Simple we can say that you have to pay the most attention to this feature. Integrating fast and reliable payment gateways with security provide convenience to users. Moreover, the app must have various other payment options like Credit/Debit Card, e-Wallets like Google Pay or Apple Pay.
On the top, the only thing that matters the most is that the app must provide a safe and secure gateway for making transactions easy via the app. As a start-up, 'in-app payment" is the feature that you must include in your app.
Real-Time GPS Tracking
The feature that needs to be included in the roadside assistance or tow truck app is called "real-time tracking".With the help of this feature, users can easily check the real-time location of the trucker or the mechanic. For developing an app with a seamless experience, you must integrate the feature of real-time tracking.
In the case of the driver, the real-time GPS tracking will help them to reach the user's location in an easier and convenient way. Therefore, integrating this feature will make your app more flexible for both users and drivers.
Team Structure for Tow-Truck App Development
To create a robust tow truck app, you need expert and skilled developers who have immense knowledge in this field. The following professionals are must for tow truck app development.

Project Manager
Backend Developers
UX/UI Designers
Frontend Developers
Android App Developers
iOS App Developers
Testers
QA Professionals
Cost to Develop a Tow Truck Mobile App
There are three basic factors that affect the cost of app development, i.e. platform of development, size of the app, and the region in which the app is being developed. As the cost of development varies according to countries, like:
In the USA, the cost is around $50-$200 per hour.
In Europe, the app development cost is $20-$100 per hour.
So if you want to develop the app for a single platform, either Android or iOS with the above mentioned, then it will cost around $10,000-$20,000. But if you want to develop a cross-platform application, then it will cost you around $45,000.