The growth in Ewallet Mobile Apps development technology has changed the way the online payment gateway industry works these days. These payment patterns have involved new innovative and advanced ways of online shopping. Also, several governments have announced that demonetization has changed the FinTech system significantly across the globe and made many countries a cashless economy with fintech app development. In this article, I've provided some useful information about the top 10 most beneficial Ewallet mobile apps both on the iOS and Android Platform. So, without a further ado, let's have a look!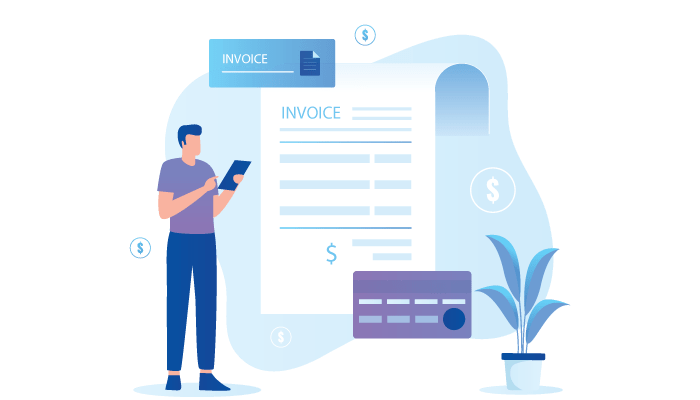 The main concept of doing demonetization in the year 2016 was to remove the corruption of older currency notes. As a result, this concept boosted the demand for Ewallet mobile apps. Also, during this time Ewallet apps like PayTm and PhonePe got a very big recognition due to the lack of physical cash. The Ewallet mobile app is a trending concept across the globe that has been thrashing credit/debit card handling and is gradually starting to exchange the old conventional online modes of payments.
The Ewallet mobile apps are the virtual mobile-based Ewallets where one can easily store cash for making online and offline payments. There are different types of Ewallet mobile apps worldwide which are used by people according to their choice, and the type of usage and payments that can be made. Ewallet apps are growing speedily by assisting in escalating the rate of transactions, particularly for online Estores and all types of marketplaces have incorporated such best online E wallet mobile apps too.
What Is an Ewallet Mobile App?
A digital Ewallet mobile app or mobile wallet app is nothing but a digital version of the online bank account. It allowsall types of transaction services. It becomes very easy to use an Ewallet app just by downloading the app from the Google Play Store or App Store. Also, the Ewallet mobile apps can be integrated with UPI (Unified Payments Interface) Payment services for instant money transfer to anyone. Furthermore, many Ewallet mobile apps also provide its users with a virtual Debit card, which can be used at any Ecommerce globally, in this digital era.
Best Online e Wallet Apps
In this section of the blog, we shall be going through some of the best online e wallet solutions. Therefore, with this said, let's get right into it: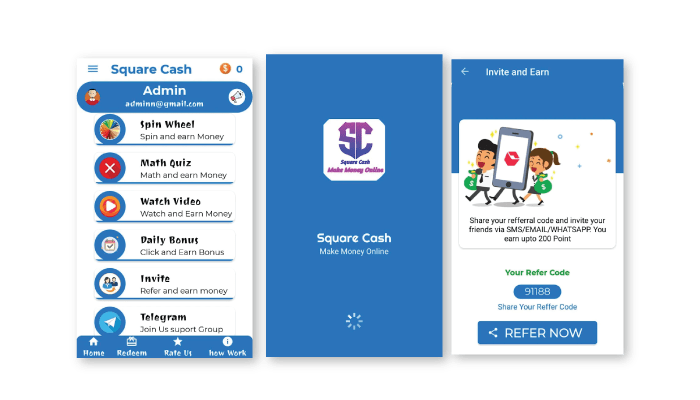 This digital Ewallet Mobile App came out in 2014, enabling users to make effortless and touchless purchases. In all, the best thing is you can do it right from your iPad or iPhone. However, it only works on iPhone 6 and later models. Also, in this digital Ewallet Mobile App you can store your credit or debit card info just like most other digital wallet apps. The only difference is that your entire information gets converted into a special token. But this token only works when you provide your fingerprint. This makes it one of the safest Ewallet apps around.This makes it best eWallet for Magento 2 as well.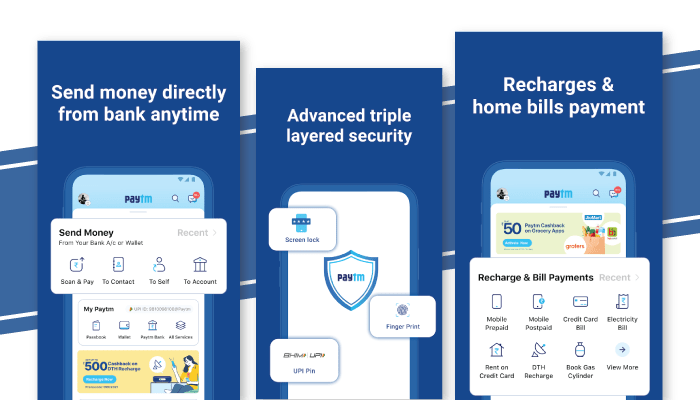 Without any doubt when it comes to online payment PayTm is the first digital Ewallet app that has revolutionized the mobile Ewallet market. Moreover, it is one of the largest ecommerce mobile wallets designed to store money and make fast payments. PayTM was launched in 2010, the company works on a semi-closed model and has a huge user base. It is easy to use this app where a customer can add money to the wallet and can pay money to merchants. In addition to this, with the help of this app, it is easy to book a movie ticket, bill payments, transfer money to others and much more. This is why it's clearly best online e Wallet.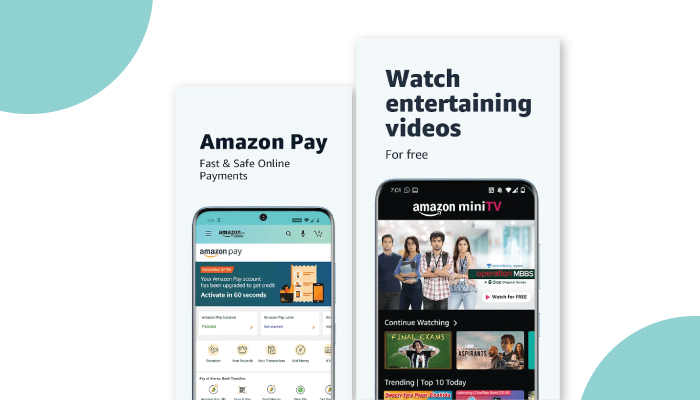 The Google Pay digital Ewallet app was well-known as the Tez app. This is a part of the Google system thus the company has scaled up its user base really speedily, even though the app was a late participant. Most of the people across the globe are using this app to make transactions, pay bills, send money to anyone and make payments online, and much more. Since you can use this Google Pay application with your existing bank account which means your money is protected with your bank. There is no need to panic while using this app as you don't need to do some extra KYC steps to secure your account – which is required for all the other digital Ewallet apps.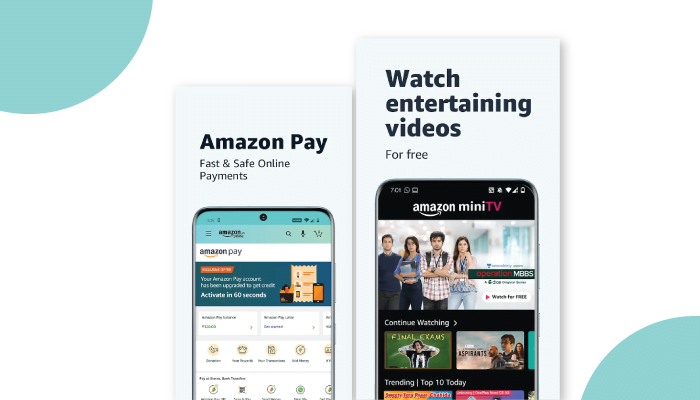 Amazon Pay is a prime online payment digital Ewallet app which is a fast processing service that is owned by Amazon. The services were launched in 2007 globally, with the services inaugurated in 2017. The company mainly offers the users the option to pay with their Amazon accounts on exterior merchant websites, including supermarkets like BigBazaar, etc.
Read the blog- What Are The Essential Features For Ewallets In 2022?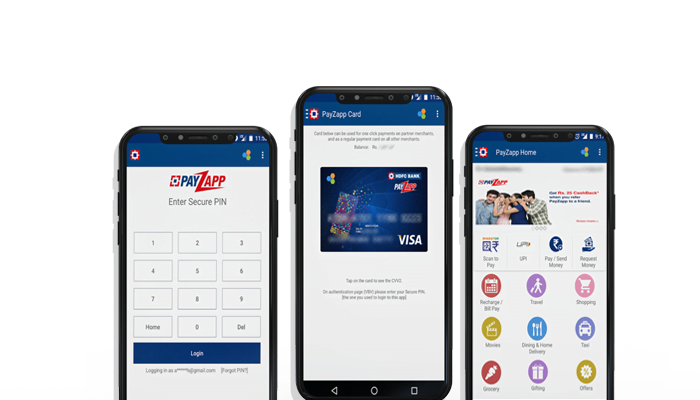 PayZapp is a digital Ewallet app giving you the authority to make a transaction in just a single tap. With HDFC PayZapp, you can pay all types of bills; recharge your DTH data cards, and book movies, flights, bus, and hotels. With almost every app, the user receives some loyalty rewards from the app that the user can avail anytime. This is good Magento 2 eWallet.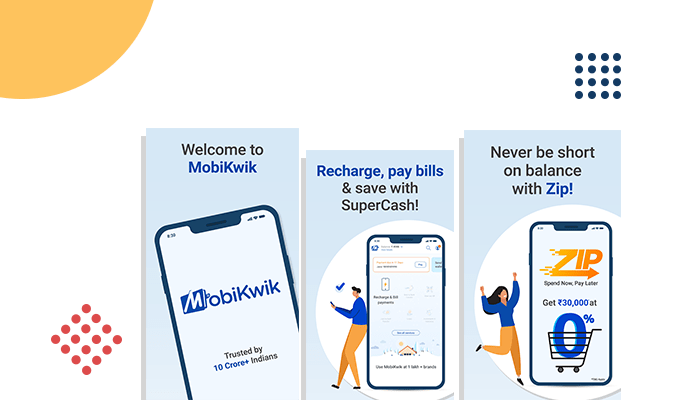 MobiKwik is a free to download digital Ewallet app that actually connects more than 25 million users with over 50,000 retailers and more. In this app, you can add your information and your bank card details through which users can easily add money to recharge, and pay bills and shop at a variety of marketplaces. The app is growing at fast speed and has also just united up with diverse restaurants and mega marts to make the user experience more appealing.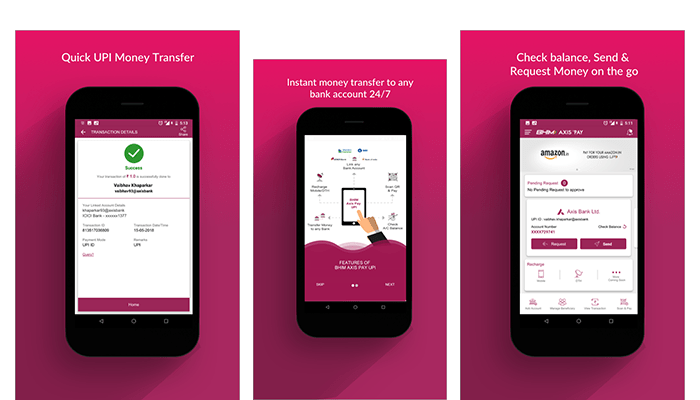 This app does not need any introduction as it is well popular across the globe. Moreover, BHIM Axis Pay is a Ewallet mobile app that lets its users transfer money instantaneously to anybody using just the Smartphone. Therefore, the UPI integrated app helps in making a variety of payment processes starting from online recharges to booking tickets in a straight line from the digital Ewallet app.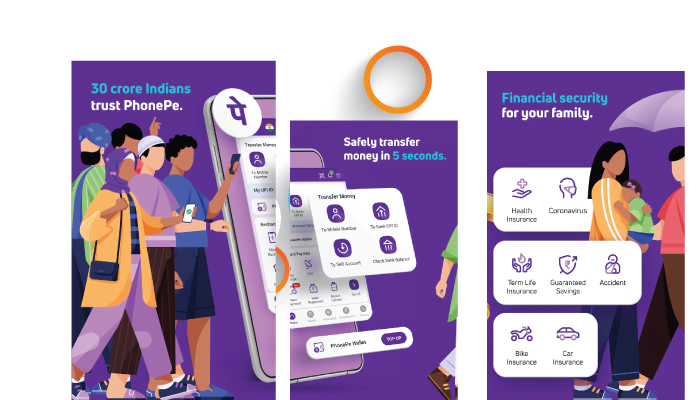 As we know, PhonePe is now a part of Flipkart. So the authenticity of the app has automatically increased. The app started in 2015 and the app crossed 100 million downloads in just 4 years. Moreover, it is trouble-free to make payments through UPI on PhonePe. That's why, he Ewallet app has got a high-quality UI and is one of the safest, securus, and best ever online payment experiences across the globe.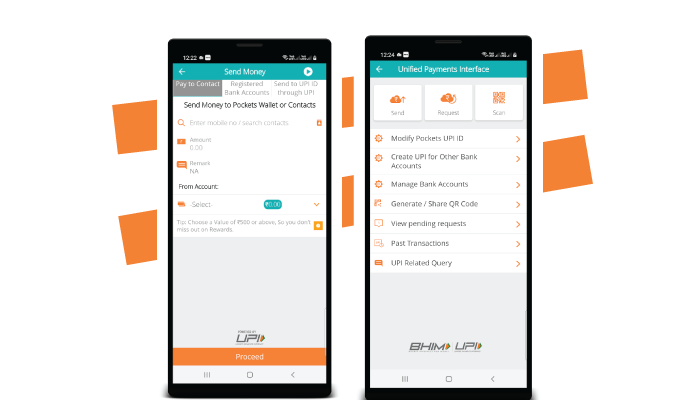 Well, the app ICICI Pockets is launched by ICICI, a digital bank that offers a mobile wallet or digital Ewallet app for all customers. The app also provides the choice of connecting any bank account across the globe to support your mobile wallet and make transactions. Like other apps mentioned, the apps also offer complete payment options on a range of platforms. Plus, one thing that makes this app diverse from others is that the wallet uses a virtual VISA card that allows its users to carry out any payment process on any website or mobile application across the globe. The app offers special deals to its users from time to time.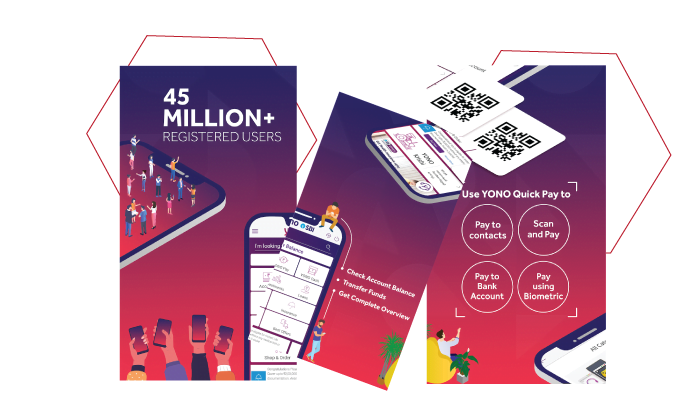 Yono app was launched by SBI (State Bank of across the globe) that helps users to transfer money from one account to another using bank accounts. Like other apps in the list, this digital Ewallet app is also used for payment of bills, recharge, hotels, shopping, book for movies and much more. It is a semi-closed type of mobile Ewallet that offers service in approximately 13 diverse languages and can also be used by other bank customers as well. With this app users can also set reminders about their pending payments, money transfers carried out.
Types of money Transaction Methods in Digital Payments App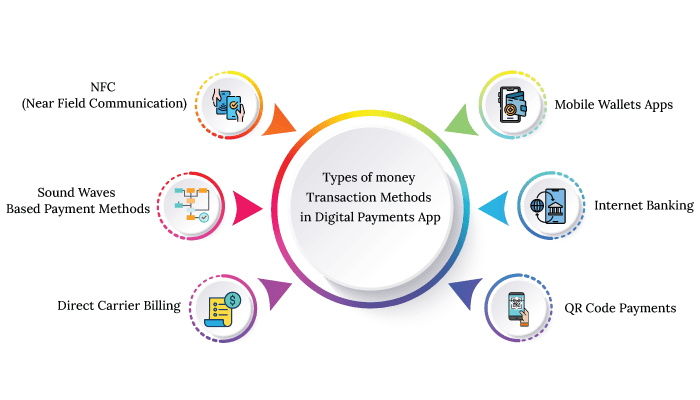 Since eCommerce has emerged as a winner in all situations and the dependence of people on it for retail therapy and for ordering essential items has increased to an unapologetically great extent, it has given rise to the Ewallets as well. There are several methods through which one can make online payments these days. Let's talk at length about these methods:
1. NFC (Near Field Communication)
This is a completely contactless Ewallet App chip-enabled mode of payment. In this case, one does not have to touch any other device, but just be in proximity so that his device is read by the receiver's pay pad. Within a reach of three to four inches, the payment can be made. This technology might not be available in old smartphones, but the new phones are all being integrated with this mode of payment so as to avoid any contact between the users and the sellers in the near future.
2. Mobile Wallets Apps
Nothing new to us as we have talked about in detail above and will continue to share some features, tech stack, team, and Ewallet app development cost. The best eWallets that have changed the way transactions are done include the likes of Google Wallet, Cash App, Due, Samsung Pay, Android Pay, Paypal, Alipay, and Venmo among others.
3. Sound Waves Based Payment Methods
Giving contactless payment a boost, this is a unique method of payment that allows one to make a transaction with the help of sound waves released by a smartphone. This feature can be integrated into any sort of device including smartphones, feature phones, card swipe machines, etc.
4. Internet Banking
Got an account in a leading bank of the country? Well, then you might be having access to internet banking as well. This method has been in play for a couple of years now. Almost all national and international banks have mandated online (internet) banking these days. Under this sort of payment, the users have to first add a payee to their account by adding in all their details correctly. The second step is to receive an OTP on their phones that allow them to add the payee. Then they have to wait for some time or maybe days for the person to be added to their payee list, and voila, you are ready to make any transactions.
5. Direct Carrier Billing
Mostly used by people in the undeveloped areas where several methods of online payments are still missing, this sort of payment is also easy to do. One can make purchases and ask the seller to directly add the billed amount to the phone bills that they receive monthly.
6. QR Code Payments
QR code payments are also an important technology progression that EWallet app development services takes great advantage of. Moreover, QR code payments in Ewallets allow payments to be sent quickly, accurately and reduce the impact of human error causing funds to be sent to incorrect recipients.
Types of Mobile Ewallet Applications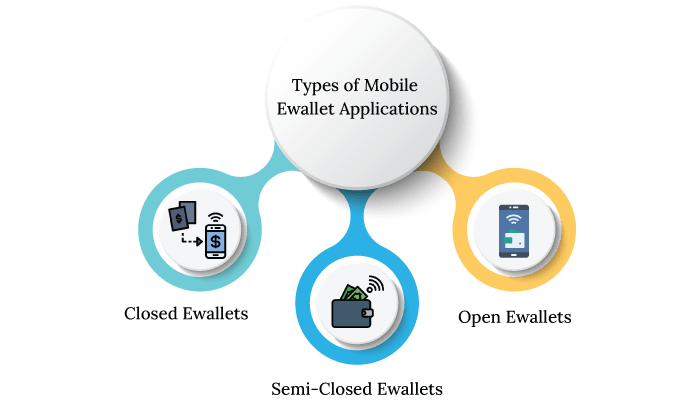 There are various different niches for Ewallet companies, but below are the main types of ewallet apps:
1.   Closed Ewallets
Have you heard of Walmart Pay and noticed that the payment made through the mobile wallet can only be done for the purchase of products on that app? These companies have been functioning for a long time, but the Ewallet payment system was integrated into them sometime later. Therefore, these wallets can only be used for a particular app and cannot be used to make other online payments.
2.   Semi-Closed Ewallets
This one provides more leverage to the users than the closed Ewallets kind. In this case, the users are at the benefit of using these wallets to make payments at the stores that have signed a deal with the Ewallet App Development company. These might be available only on certain outlets and not all of them. Therefore, it is called the half-closed or semi-closed Ewallets.
3.   Open Ewallets
These are the most commonly used Ewallets as these can be installed in either Android phones, iOS phones, or maybe both, if it is compatible with all networks. These are quite easy to use and make the final number of transactions. Users have been mostly using apps like Google Pay and Paytm, which fall under this category.
Why Develop a Ewallet Mobile app – Market Size and Statistics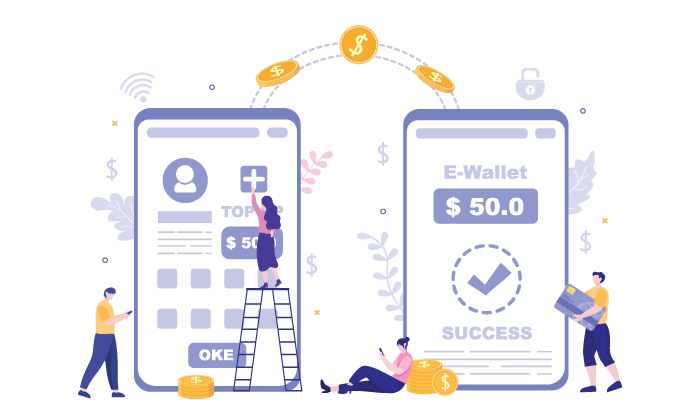 Technology has carved away a brighter future for Ewallet mobile apps and is helping start-ups make a good deal out of their app. The market has seen a tremendous rise in the users and their behavior towards adapting to this new change is commendable. This is all visible through the statistics and the growth of this market. Take a look at some of the stats of the market and app growth in this industry:
According to a study, the market for mobile wallets will grow at a CAGR of 28.2 percent, from USD 1043 billion to 7580.1 billion in 2027. This growth can tell how religious users have been using these apps.It is estimated according to research that by the end of 2023, the global Ewallet market will see a rise at CADR of 15 percent, to $ 2.1 trillion.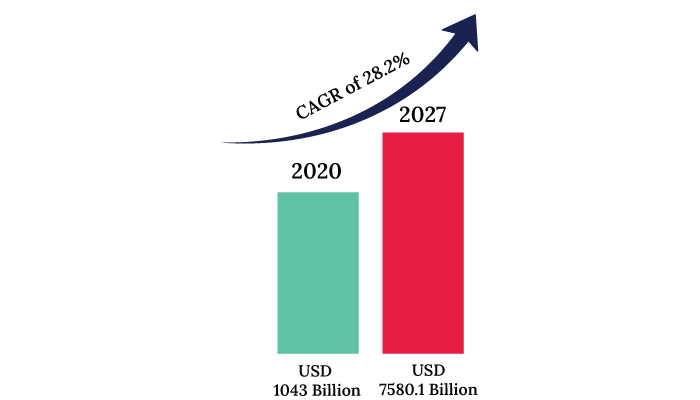 A research conducted by Juniper Research in 2017. It was estimated that there would be a hike of 32 percent in the money spent via these wallets.
Industries that Propel the Rise of Mobile Wallet Applications
1. Ecommerce Industry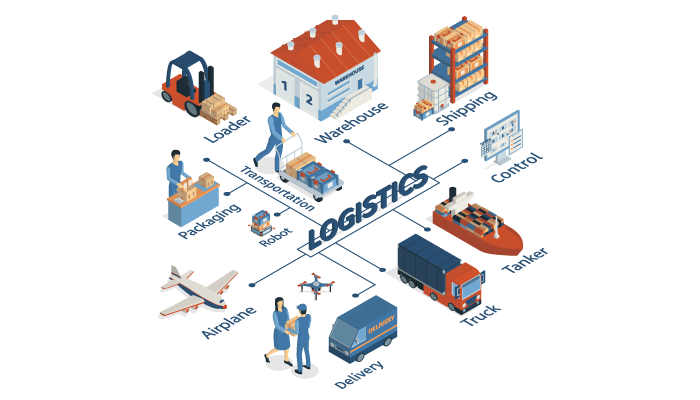 Mostly every person owns a smartphone and they are all looking for products either for home use, or luxury on Ecommerce apps. There are people who have a deep inclination towards purchasing goods online. With the coming of age apps that have bridged the gap between the sellers and the buyers, the number of Ewallets has increased and given way to several small companies and start-ups to do well in the industry. Moreover, the boost has been enormous and we can only think of it to be doing well. Because of the trend seen in user's behavior in purchasing more products online with help of iOS or android app development company. It also eradicates the need for cash on delivery as users mostly like to make prepaid payments.
2. On-Demand Food and Grocery Apps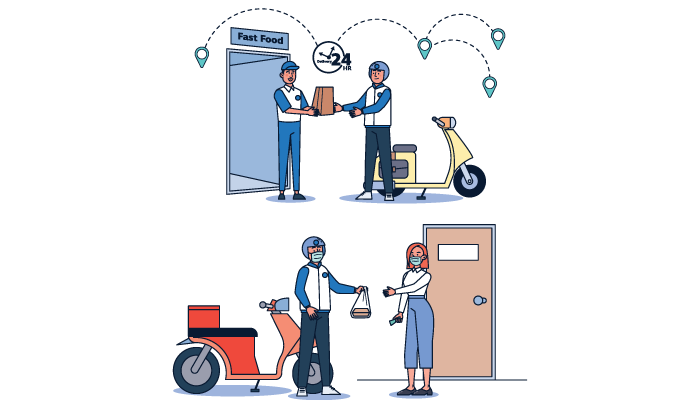 We are all aware of how well the On-Demand food and grocery apps industry is doing right now. Futhermore, the global pandemic has made people more cautious who are gradually moving to these apps to order their food and grocery. Rather than stepping out of their houses to make the purchase. With social distancing and self-isolation becoming the new norm, the On-Demand industry has seen a huge growth in the sector. And to make payments convenient for the users, these apps have been integrated with several online payments. The most used being the Ewallets. Almost all people are making payments via either of the Ewallet platforms they have installed and subscribed to in their devices.
Conclusion
In simpler words, we can say that digital Ewallet mobile app growth points out the increasing need for efficient payment methods. These Ewallet mobile apps offer a much more secure, faster way for online shopping. Even the brick & mortar stores are also using these apps because of their growing demand. The start-ups and large corporate businesses are continuously on the lookout for web and app development company. Therefore, by giving more value to the customer. Moreover, let us know your views about using these mobile wallets in the comments below.
FAQ
What is the best eWallet to use?
All eWallets apps are good in their own right. But some of the best Wallet apps that you can use are, PayPal, Google Pay, Apple Wallet, and so on.
Which ewallet app is most using in USA?
Venmo and cashup are two most popular eWallet apps in United States of America. Moving on, ther are thousands of apps but these are the most popular ones.
How to build ewallet app?
The eWallet app development process is very lengthy. Moving on, it goes as follow:
Ideation
Research
Monetization
Choose platform
Choose tech stack
Hire developers
List out features
UI/UX Design
Back-end development '
Testing
Deployment
Maintenance
How much does it cost to build an ewallet app?
The cost to build an eWallet app highly depends on various factors involved in the process. Therefore, if you want to learn more about it, consult eWallet app development company.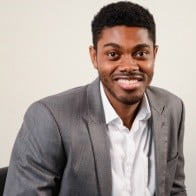 Jermaine Trotman is the co-founder of Nimble AppGenie, a company renowned for its bespoke mobile app development and web development in e-wallet app development and fintech development.