Everyone is talking about building a Minimum Viable Product (MVP). But the important question is…, who is doing it right?
MVPs seem like a simple idea at first, but many businesses seem to have understood it incorrectly. In the name of building a 'minimum viable' products, most of the times people are building minimum, but not viable products. The philosophy that is supposed to help you cut down waste early often ends up producing another kind of waste.
Yes, we know Rome wasn't built in a day, but builders were laying bricks every hour. The same is true of software development.
The biggest and most indispensable apps you use today didn't start their life as polished, expansive products. They all started as something much simpler, and it took the work of multiple teams, and over multiple years, for them to mature into the slick solutions that you now know and love.
But if large-scale apps take years to craft, how can developers ever hope to push out a release? Here, we investigate the benefits of building an MVP, or minimum viable product.
What is an MVP?
Your MVP is your product without extras. It's comprised of the minimum amount of features it takes for the core functionality of your product to be met. You can think of it as the bread and butter of your software: its only function is to solve the one utmost problem you want your product to solve. If the feature doesn't directly contribute to simply solving that problem, it doesn't belong in your MVP.
Let's have a closer look at the meaning of each word in this phrase:
A minimum means a product is so poor and simple, that no one wants to buy or use it. However, you will need a minimum amount of resources to create such a product.

Viable means a product of your dreams – it's useful, interesting, fast and has a beautiful design. But you should know that it takes a lot of time, money and effort to create a viable product.
Creating a minimum viable product is one of the first steps for a business. It is this stage, which helps a startup find its sweet spot in the market. Many startups go through this stage on their way to becoming extremely popular, although creating and launching MVPs are not exclusive to start-ups. Major players in the industry, from Facebook to Google, rely on this strategy.
Facebook didn't have a Timeline or a Marketplace when it first launched. Whilst Google which launched at the beginning of 2007, did not allow the editing of single cells until 2015.
Why do you need MVP in business?
To get feedback
One of the main reasons why experienced developers advise to make an MVP for a startup is to gain feedback from your customers. A business without customers is not a business, and therefore you need to interact with them often. Science is yet to reach a point where we will be able to identify what our customers want without interacting with them. The best way to learn what your customers want is to let them use what you are building. It's critically important to clearly know users' opinion about your product. User opinion will help you understand what features are the most desired and expected, and which ones are unwanted. Remember that any app should solve a users' definite problem. The best way to find out how successful your app achieves this is to get this information directly from your users. Use this data for the benefit of your company.
Attract investors
If you're lucky enough to have a healthy treasury chest stashed away, you have less need to consider ever getting investors involved with your business. Otherwise, it is a good idea to look for someone who is ready to invest and grow your business. However, when you have only an idea in your head, the prospect of getting involved with your business may not sound very promising to investors. One of the benefits of MVP development for a startup is that you will have something more serious and tangible than just your thoughts and words. These factors massively increase your chances of attracting investors who can provide both finance and good advice.
Don't waste your efforts
We've stated how MVP's help you to understand what your user really wants from your business, but we have so far overlooked the saved effort from launching an MVP rather than a full version of an application. An MVP is an important step, which will help you to plan your startup wisely and scale your business properly. Once you build the full-scale product, it is likely that you will spend twice the effort to tailor your app to users' requests. Therefore you reduce your business risk and increase long-term efficiency by building an MVP. So why not choose the easiest way?
An example of a successful startup which began with an MVP is:
Uber
A world-renowned taxi app, Uber started off at the beginning as a very simple taxi app. It had the following typical MVP characteristics:
A plain design;

It had only 1 main function – to connect iPhone owners with drivers and provide the users with a credit card payment system to pay the drivers.

It was aimed to solve only 1 specific problem that users had – to find a taxi that is cheap and to find available taxis quickly.
How to Plan a Successful MVP?
Market Study
Before beginning with the development of your MVP, you must do a clear study of the market to know about the latest trends, your competitors, and the potential of your idea. There are chances that your idea is new for you, but someone may have also already implemented it in the market. So performing an initial market is a must before going with the development of MVP.
List the Features You Want to Include
One of the most important steps that you can't ignore. Before starting the search for the right partner for the development, you have to make a list of all the features that you want to include in your product. You can include the core features of your product in the MVP to see how your customers will react to it and how beneficial it will prove for them.
The App Idea Must Be Unique
People usually prefer some chat application including push notification, Stripe integration, Spotify songs, and many more features. SO the thing that matters is that what makes your app different and unique from other apps. There are two different cases.
You can implement new algorithms like AI or ML in your app to make it better in performing tasks than other apps in the market, for your users.

Sometimes people want to use applications that provide a seamless user interface with easy functionalities. So apart from being unique, your app must be simple and seamless to use.
Create Different Feature List
There may be so many features that you want to include in your product, but before going further, you must make a list with two different thoughts, core features, and add-ons after your MVP is launched in the market. Sometimes this seems easy to create a list of features, but in the end, you may come up with a long list of features with some unnecessary features also. So, filter your list and review it many times to exclude all the unnecessary features from it.
Choose the Perfect Development Partner
During MVP development, the thing that matters is clear communication with the development team manager. Since the MVP is the simplest form of your product, it may require changes on a regular basis and in order to make it successful you must have regular communication with your development team manager. Maybe sometimes the manager is not available and there is something that you want to change in your app, so you should also have access to communicate directly with the developers also.
Open your mind and scope. If you are inclined to have the ability to exchange matters through the system, you won't experience properly about running with a closed scope assignment. If you want your engineering crew questioning about the utility and alerting you approximately worries throughout the development, which regularly results in modifications, allow them to suppose and discuss that with you. Additionally, the open scope doesn't mean you won't have manipulated over the time spent. If the organization works actually, they may estimate each function, permit you to decide about it and tune the time spent week through the week. Then, you'll be capable of measure the crew's overall performance and discuss enhancements at the workflow on a weekly basis. You need a group a good way to be the extension of your own employer, not just a person handing over strains of code.
Since your MVP deals with the core features of your product, you must have decided on the design of your product before the development process. Cleary design the flow between your features, go over user experience back and forth to make sure that everything connects smoothly. One of the major advantages of developing an MVP is that you can get user feedback as soon as you will launch your MVP in the market.
There are numerous things you should recollect on the tech aspect of your development associate. One is their capacity to work with both mobile and web stacks. Businesses that cope with the handiest one will be predisposed to provide you answers inside that precise stack. You don't need that. You want an agency that has technological potential on each end, cell and net, and offer you what they believe it's an excellent approach in your software. There are numerous discussions around building native and hybrid apps, in addition to using distinctive frameworks. Best partnering with agencies that can increase products into specific technologies will guarantee that they're featuring what they accept as true with is an excellent method for you.
Review the Final Feature List with Developers
The final list of features requires some extra and additional knowledge, as the features must be within the range of development cost and estimated development time. Thus, you must review your list of final features with the engineering department, before beginning with the development process. Even if there are only a few fix features that you are including in your app, then also you must prioritize all the features, since they need an order for development.
Benefits of Building an MVP
Testing Business Approach
One of the most important benefits of developing an MVP is that it allows the business to test their business concept in the market. Instead of providing a fully-featured heavy product, business niches can offer the core set of features of their concept through a minimum viable product. They can target their potential customers to verify if their idea will work or not. Moreover, according to the feedback received from users, the business can improve the features of the final product. After launching the MVP in the market, companies can identify the most active users on the product and how these users are interacting with the product. The organization can easily make changes in the MVP according to the user's feedback but in case of feature-heavy product, the entire product had to be rebuild again.
Building an app with increased customer engagement is quite difficult. According to reports, 21% of users abandon the app on the first day of using it, whereas 32% of users discard an app within three months of using it. So keeping a good user engagement with a mere number of app downloads is a vital task. With the MVP, you can test your product's UX design as well as the potential, longevity, and lifetime value of your product for app engagement. Moreover, the MVP allows organizations to gather information and insights about how the app is operating and how users are interacting with your product, and according to the insights and information, you can expand the functionality of your product to provide a better user experience.
For a business niche, the thing that matters the most is that the product must be profitable for them. For making your product successful in the market, you must define a mobile app monetization strategy. There are various monetization strategies that have been proven to be successful, so choosing the right one for your business is a difficult task. Some business thinks that one strategy will work perfectly for them, but there are chances that ultimately it may not work. With an MVP, you can easily test your monetization strategy in the market. If your MVP is having good customer engagement, then you can use the strategy, otherwise, you have come up with a new monetization strategy for your app idea.
An MVP is all approximately trying out, seeing what works and what doesn't. In some approaches, an MVP is greater about looking to gain expertise of the market call for, than it's far about seeking to sell or gather clients. Regularly, agencies count on that their product fulfills a particular person-need; however, this could no longer be the case as either the need doesn't exist or answers already within the market address the pain point.
An MVP allows businesses to test market demand for his or her product, discovering if capability users want and could use the product without having to invest massive quantities of money. Based on those findings organizations can either re-work the answer their product offers to permit greater marketplace differentiation or come up with a new concept altogether. For an app to achieve success it's far imperative agencies behavior user studies to make certain that their product affords an answer that their customers have expressed a want for.
Winning Stakeholder/Investor Buy-In
In lots of cases, Agencies rely upon stakeholder or investor purchase-in to secure funding and get the inexperienced light on a mobile challenge. The key to receiving this buy-in is to build self-belief within the product being pitched and its ability to obtain the desired final results (i.e. Growth sales, reduce take a look at-out times, and many others.).
Growing an MVP is a powerful technique to securing this buy-in because it allows agencies to apprehend if their concept will paintings earlier than going to traders, ensuring that once they do they may have a solid business case that demonstrates the marketplace validity of the product. Furthermore, an MVP is a fully functioning product so, agencies can display traders a bodily product. In the end, stakeholders need to invest in merchandise in order to be successful, and an MVP now not simplest proves the merits of a product, it gives a physical product stakeholder can see and use, and if purchase-in is granted, a product that may be launched into the marketplace without stakeholders having to attend months to look return on their investment.
Summary
As we have reviewed, a Minimum Viable Product allows you to find out a lot of information about your idea and your users. Furthermore, this is achieved with much less effort, whilst also maximizing your budget. You should consider having an MVP, as it gives you the opportunity to test your product with actual users in a real market. This necessary early feedback often makes the difference between success and failure.
If you want to create your own MVP, get in contact with us to discuss the best approach for your specific app idea!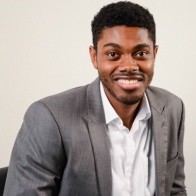 Jermaine Trotman
Jermaine Trotman is the co-founder of Nimble AppGenie, a company renowned for its bespoke mobile app development and web development in e-wallet app development and fintech development.